Still struggling with your Thanksgiving menu? Are you a slacker like myself who hasn't even begun to clean the house or grocery shop yet? Waiting til the last minute to have a major panic attack? Well, sit some wine (or a shot of tequila, I don't judge) and take a look at these delicious options from around the web. Maybe they will inspire you and a some classics from the PtS kitchen as well.
Thanksgiving Recipes!
Appetizers:
Stuffed Mushrooms – Brown Eyed Baker 
Olive Garden Copycat Spinach Dip 
Caramelized Onion, Mushroom, Apple & Gruyere Bites – Table for Two 
 Sides:
Shaved Brussels Sprouts Salad – The Skinny Chick Can Bake 
Roasted Cauliflower – Closet Cooking 
Green Bean Casserole – How Sweet It Is 
Slow Cooker Mashed Potatoes and Green Bean Casserole 
 Mashed Potatoes – Picture Perfect Meals 
Lightened Up Three Cheese Macaroni 
Whipped Sweet Potatoes – Rikki Snyder Photography 
Smokey Corn with Bacon – Foodie Crush
Stuffing Muffins – A Spicy Perspective 
Sausage and Cornbread Stuffing
 Desserts: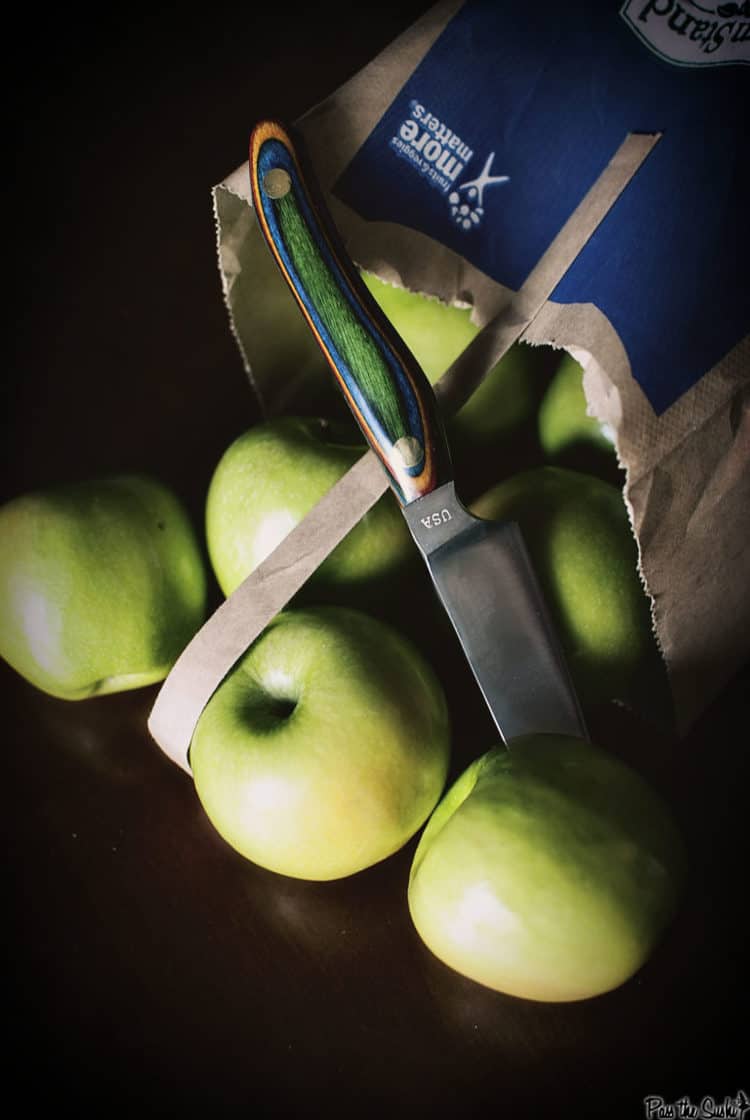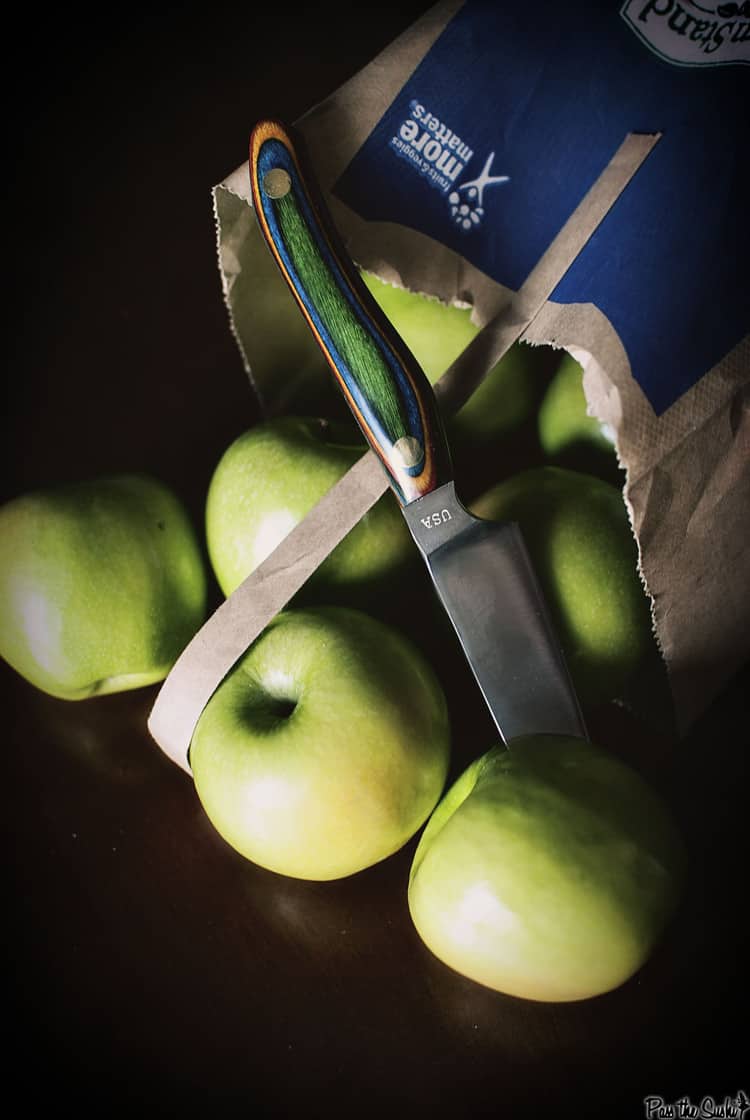 And is there a better tool to have at your disposal on Thanksgiving than a good knife? Simple answer. No.
The kind people at New West KnifeWorks sent me a shiny new Petty Utility Knife Fusionwood 2.0 to test out in my own kitchen. I have only had it a few days, but darned if it isn't currently the sharpest blade in my kitchen. Trust me, I was almost dumb enough to go all Sleeping Beauty on it. This little knife chops through tomatoes and apples so smoothly (tomato skins annoy the heck out of me!) and makes quick work out of carrots and celery. The rainbow colors make it stand out against my other knives and is beautiful as a display pieces for cheeseboards (make your guests sign a disclaimer before letting them use it. No lawsuits here). On top of beautiful design, New West knives are all 100% made in America, in Wyoming, out of fushionwood and CPM S35VN Steel. Not to mention these super sharp bad boys come with an adorable leather cover and a lifetime warranty.
Enter to win a New West KnifeWorks Petty Utility Knife 
Go check out the New West KnifeWorks Facebook page and give their new page a little like love. Pop back on over here and let me know you did. 
Earn Extra Points by doing the following:
Leave an additional comment and link to each of your entries below. Winner will be picked at random. 
Entries accepted through November 24th at Midnight EST. Winner will be contacted on 11/29/12.
 Also, check out the killer
Holiday Knife Giveaway
New West has going on over at their facebook page. Might as well enter to win something there too!