If one things scares me in the kitchen, it's dough. We only had pie once a year in my house, one pumpkin and one apple.. All homemade by my father that we would dish out on Thanksgiving day to anyone who would eat them, because we didn't. That is my whole pie experience  All 26 years of it. When I think pie, I think fruit filled, gooey, warm filled crispy golden crust creations. Key word in there being fruit. Fruit is something I am still not down with. Now cake, cupcakes, cookies, brownies... Yeah, I think I have those covered. But pie? Even if you look back through here with a fine tooth comb, you're not going to find any fruit pies. Pumpkin doesn't count. And I always had the idea that pie dough was crazy labor intensive and hard to get right. But - I am here to prove that all wrong!
This holiday season, I have vowed to get over my fear of dough and conquer that flaky golden crust and test my hand at some classic pie recipes. I asked around for tips and got some wonderful ideas on Facebook. I will be experimenting and sharing the results. So far I have tabbed about 15 cookbooks and magazines and am trying to narrow down the results. For the month of November I will be posting one traditional pie recipe a week. Stay tuned because I have a fun giveaway planned for pie month too!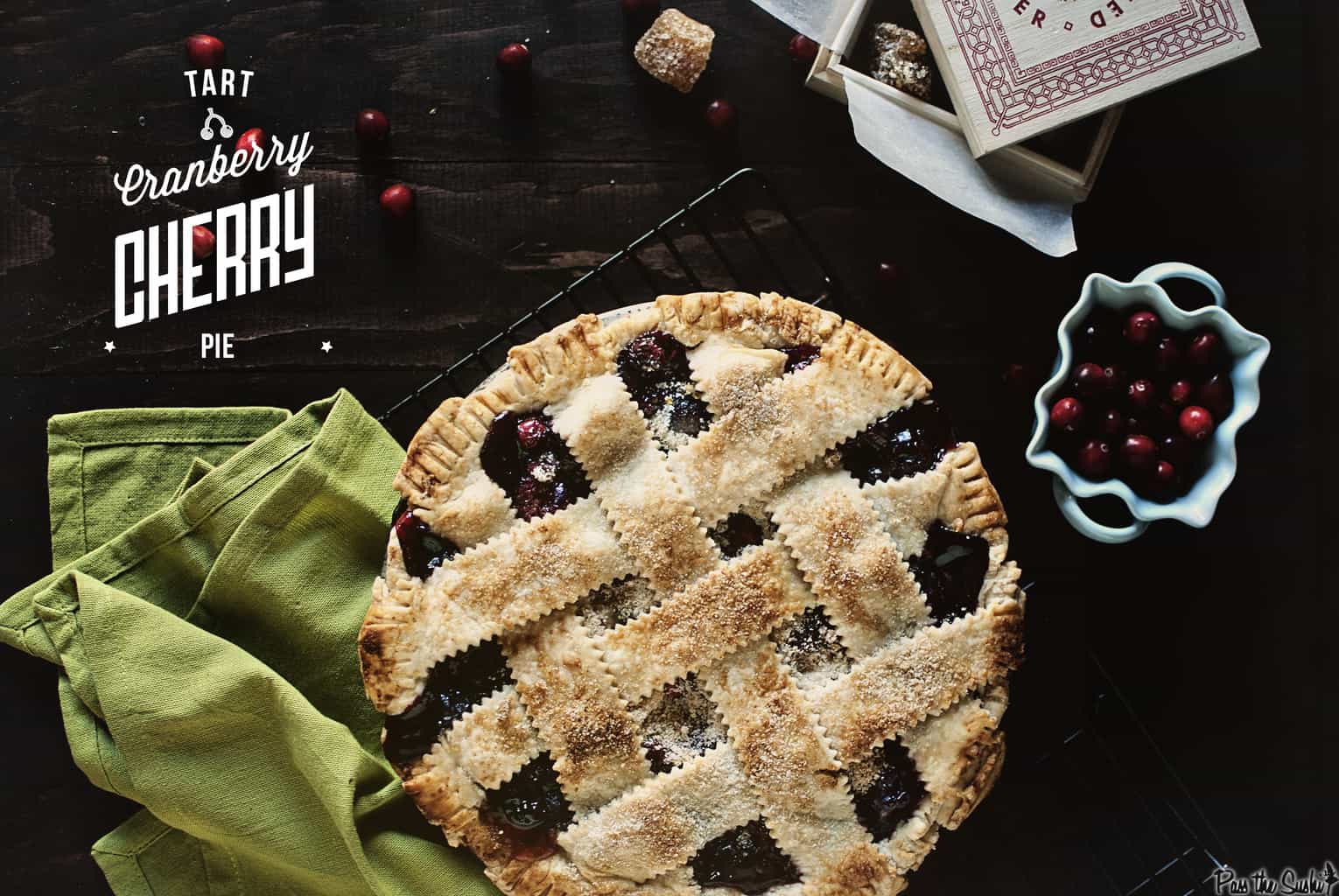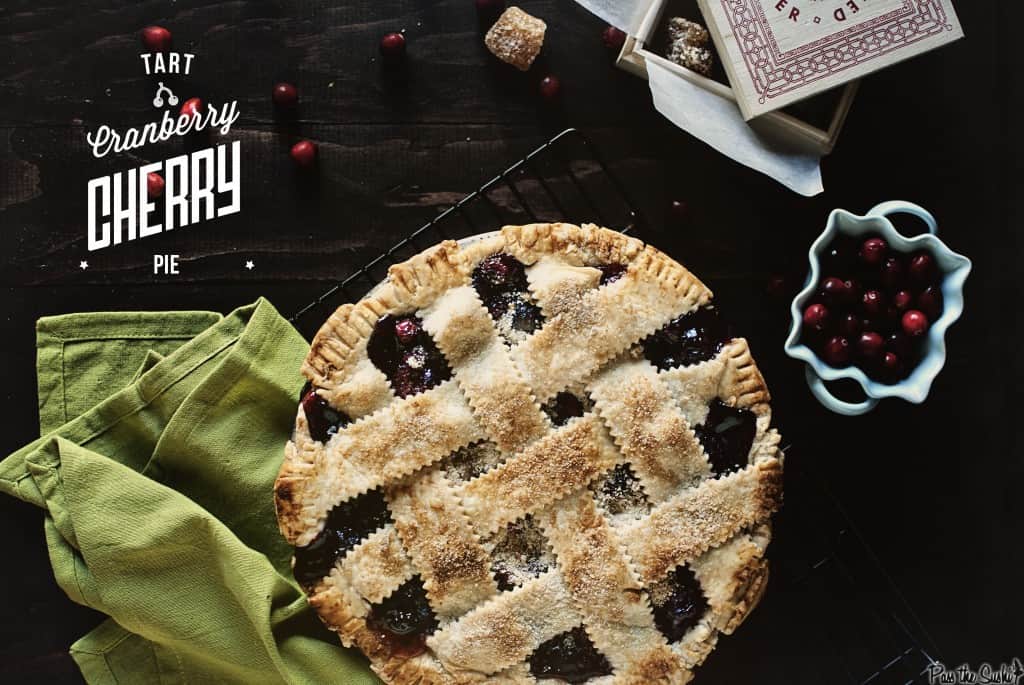 Tart Cranberry-Cherry Pie
From BGH Special Interest Publication Fall Baking
Ingredients:
¾ cup granulated sugar
½ cup packed brown sugar
⅓ cup cornstarch
2 tbs crystallized ginger, minced
1 teas zested orange peel
4 ½ cups fresh or frozen unsweetened pitted tart red cherries
1 cup fresh cranberries
1 recipe Double-Crust pie dough (below)
Milk for brushing
Granulated sugar for dusting
Preparation:
In a large bowl stir together the sugars, cornstarch, ginger, and orange zest. Add the cherries and cranberries. With a light hand, toss gently to coat. Let stand about 15 minutes. If using frozen cherries, let stand about 45 minutes.
Preheat the oven to 375 degrees F. Roll out one half of the pie dough on a lightly floured surface. Gently lay the dough in a 9" in pie plate and press into the plate. Trim the pastry ½" past the edges. Do not fancy up your edges yet.
Roll out the other portion of dough and cut into strips. Set aside.
Pour the cherry mixture into the prepared pie shell. Weave the cut dough strips over the cherry mixture. Trim any excess. Fold the bottom dough over the edges and crimp as desired. Brush the pastry with milk and sprinkle heavily with granulated sugar.
Place the pie on a baking sheet lined with aluminium foil. Loosely cover the edges of the pie with aluminium foil to prevent over browning.
Bake for 30 minutes if using fresh fruit, 50 if frozen. Remove foil and bake for 25-35 minutes longer until filling is bubbly and pastry is golden.
Cool completely on a wire rack before serving.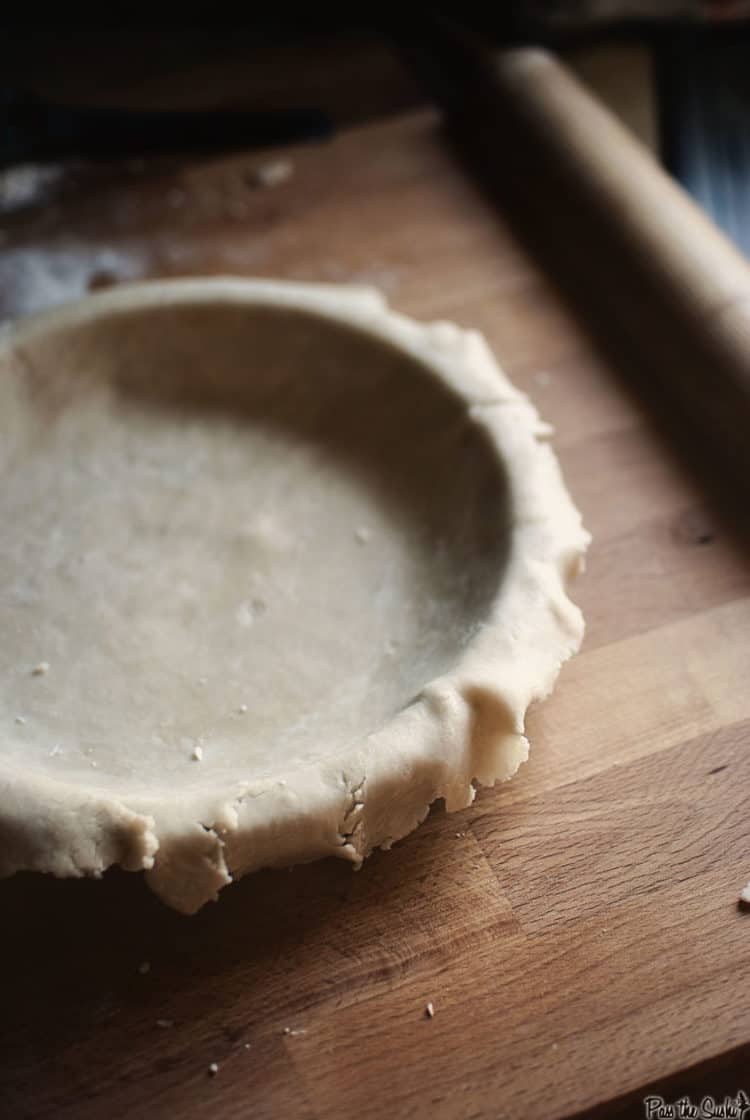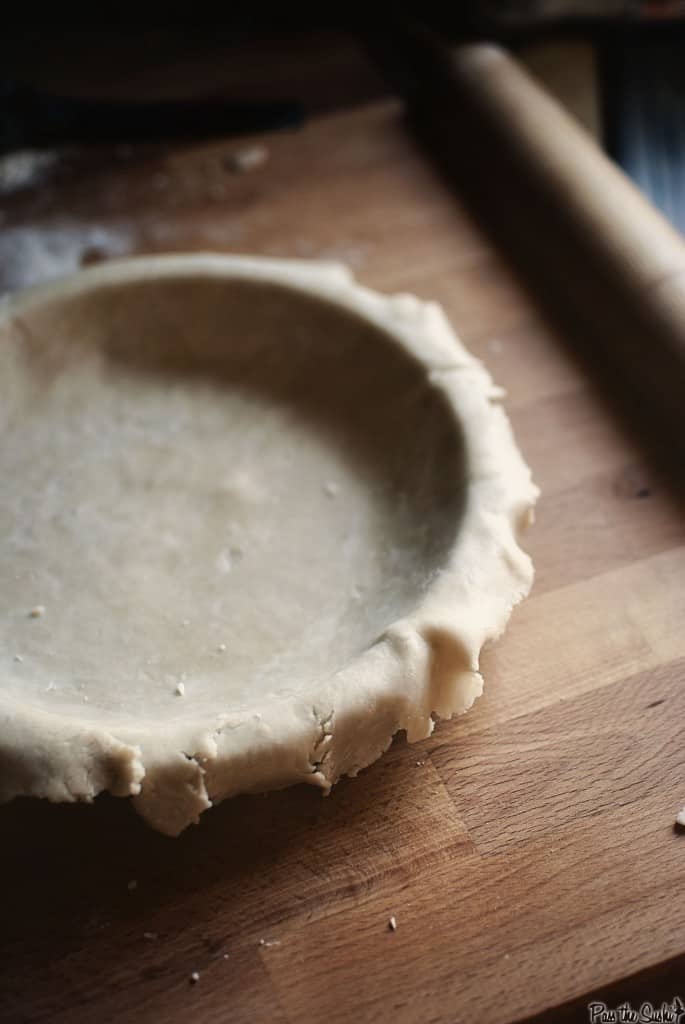 Double-Crust Pie Dough
Ingredients:
2 ¼ cups flour
¾ teas salt
⅔ cup shortening
8-10 tbs ice cold water, divided
Preparation:
In the bowl of your food processor pulse the flour and salt to mix. Add the shortening and pulse with short bursts until the mixture resembles cornmeal with a few larger pieces remaining. Through the feed tube, quickly add 7 tablespoons of water. Pulse until mixture just comes together. If needed, drizzle in remaining water 1 tbs at a time. Scrape down the sides and pulse two more times. Gather the mixture into a ball, kneading gently until it holds together. Divide dough in half and shape each portion into a thick disk about 4 inches wide.
Wrap each portion in plastic wrap and refrigerate until cold and firm, about 1 hour.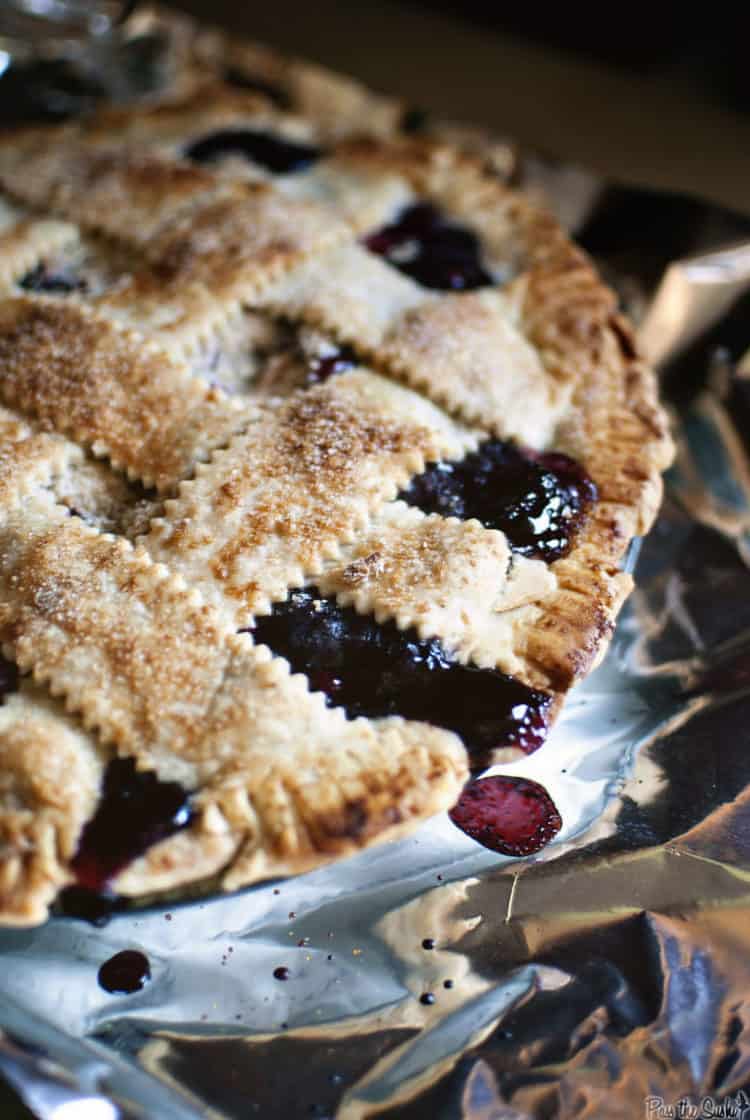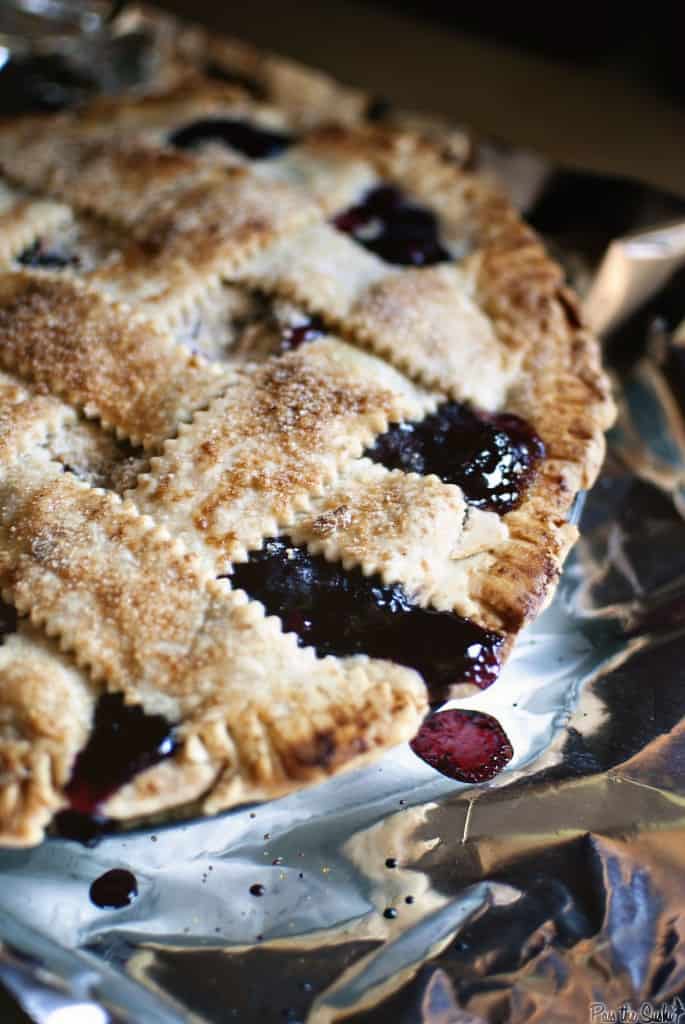 Would you mind filling out this questionnaire for me to help me get some information about my readers?