These quick rising dinner rolls are the best way to have homemade bread on your dinner table in a short amount of time. They rise and bake in just an hour, so you can have them for dinner tonight!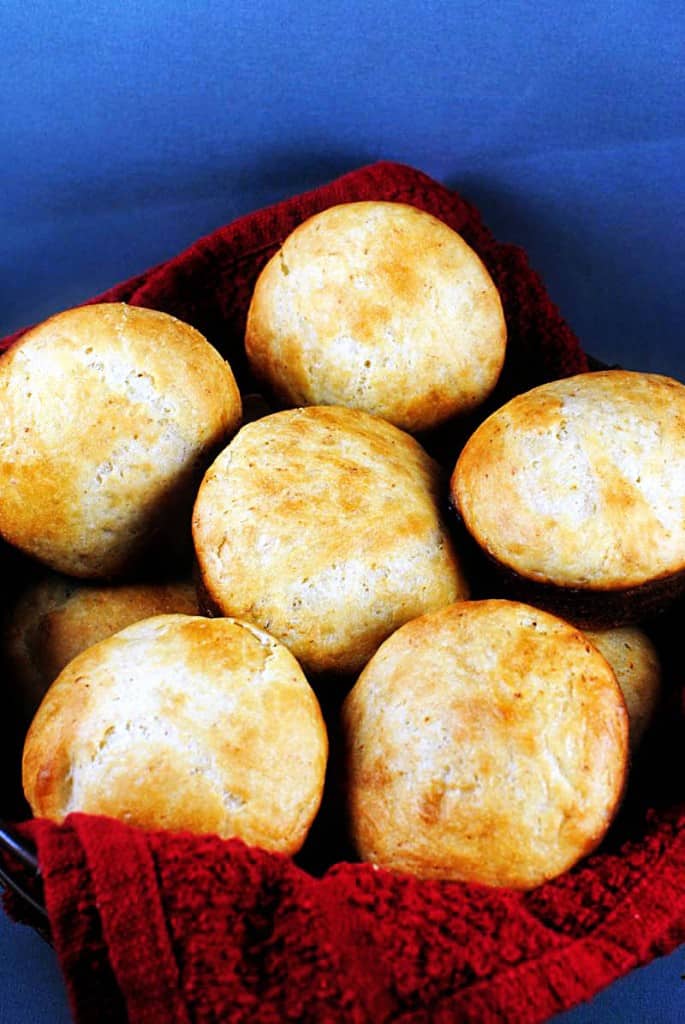 So, I'm a little late to the game, but I hear its Thanksgiving this week and as a food blogger I may want to try sneaking some holiday themed recipes in here.
The problem with that is, I don't ever get to cook a thing for Thanksgiving. Never ever. Which kinda makes me sad, but oh well. Actually, I get the whole week off from cooking with all the leftovers we'll get and such. Go me!
However, there are a few recipes I would love to add to the Thanksgiving table that I am going to be making this week.
So, let's kick off this week of gluttony with some scoop and bake, quick rising dinner rolls. That's right, I said scoop and bake (hint hint: easy!). These are a great addition to your Thanksgiving spread without taking too much time away from the bird.
Scoop and Bake Quick Rising Dinner Rolls
From Cooks Illustrated Holiday Entertaining 2010, and on Cook's Country
Makes 12
Ingredients:
2 1/4 cups AP Flour
1/4 cup sugar
1 teaspoon table salt
1 envelope (2 1/4 teaspoons) rapid-rise or instant yeast
1 cup water, heated to 110 degrees
6 tbs unsalted butter, softened
1 large egg
Preparation:
Adjust oven rack to middle position and heat oven to 200 degrees. Maintain temperature for 10 minutes, then turn off oven. Grease muffin tin.
Whisk 1 1/4 cup flour, sugar, salt, and yeast in a large bowl. Whisk in water, butter, and egg until very smooth, about 2 minutes. Add remaining flour and mix with rubber spatula until just combined. Cover bowl with greased plastic wrap and place in warm oven until batter has doubled in size, about 30 minute.
Remove batter from oven and heat oven to 375 degrees. Punch dough down. Using a #16 scoop, portion batter evenly into muffin tin. Cover with greased plastic wrap and let rise at room temperature until batter nearly reaches rims of muffin cups, about 15 minutes. Remove plastic wrap and bake until rolls are golden, 14 to 18 minutes. Serve.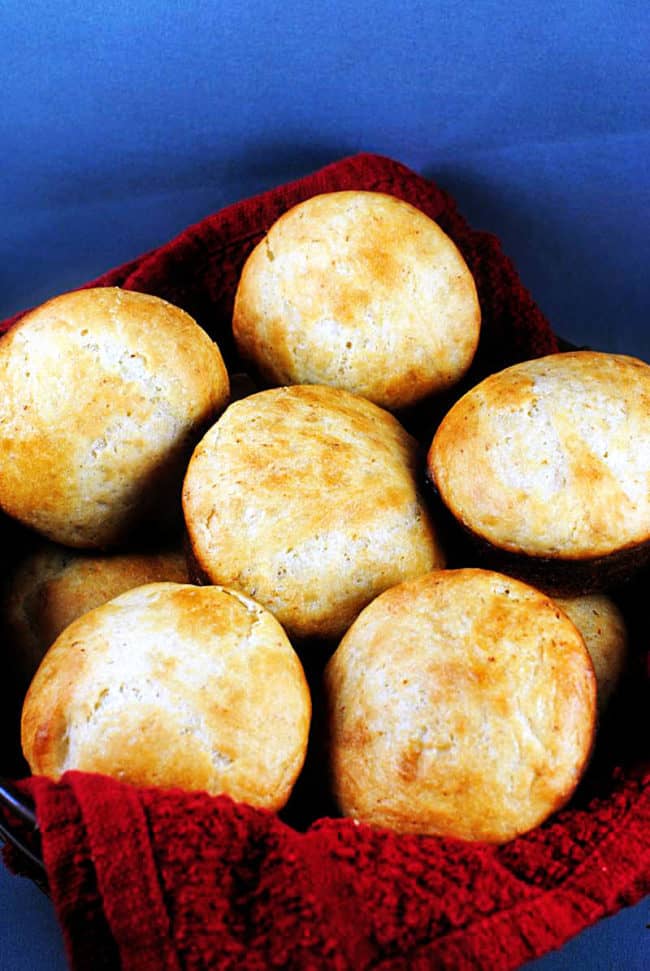 This quick rising dinner rolls recipe is from The Cook's Illustrated Holiday Entertaining supplement issue from 2010. They are quick and easy and make the whole house smell yummy and cozy. The issue is packed with recipes that look amazing and I am really anxious to cook my way though it – so much so that I have picked up several of the other supplements from Cook's Illustrated. Excitement!