Christmas breakfast becomes more special when you serve a pan of warm maple pecan cinnamon rolls to your family. They're a sweet way to start the day!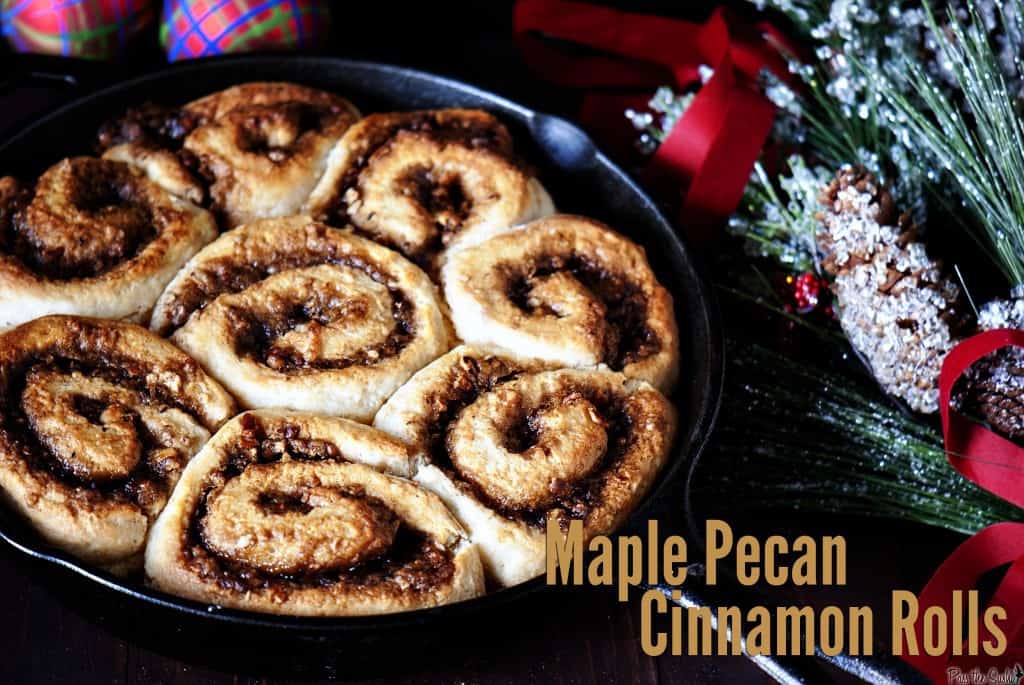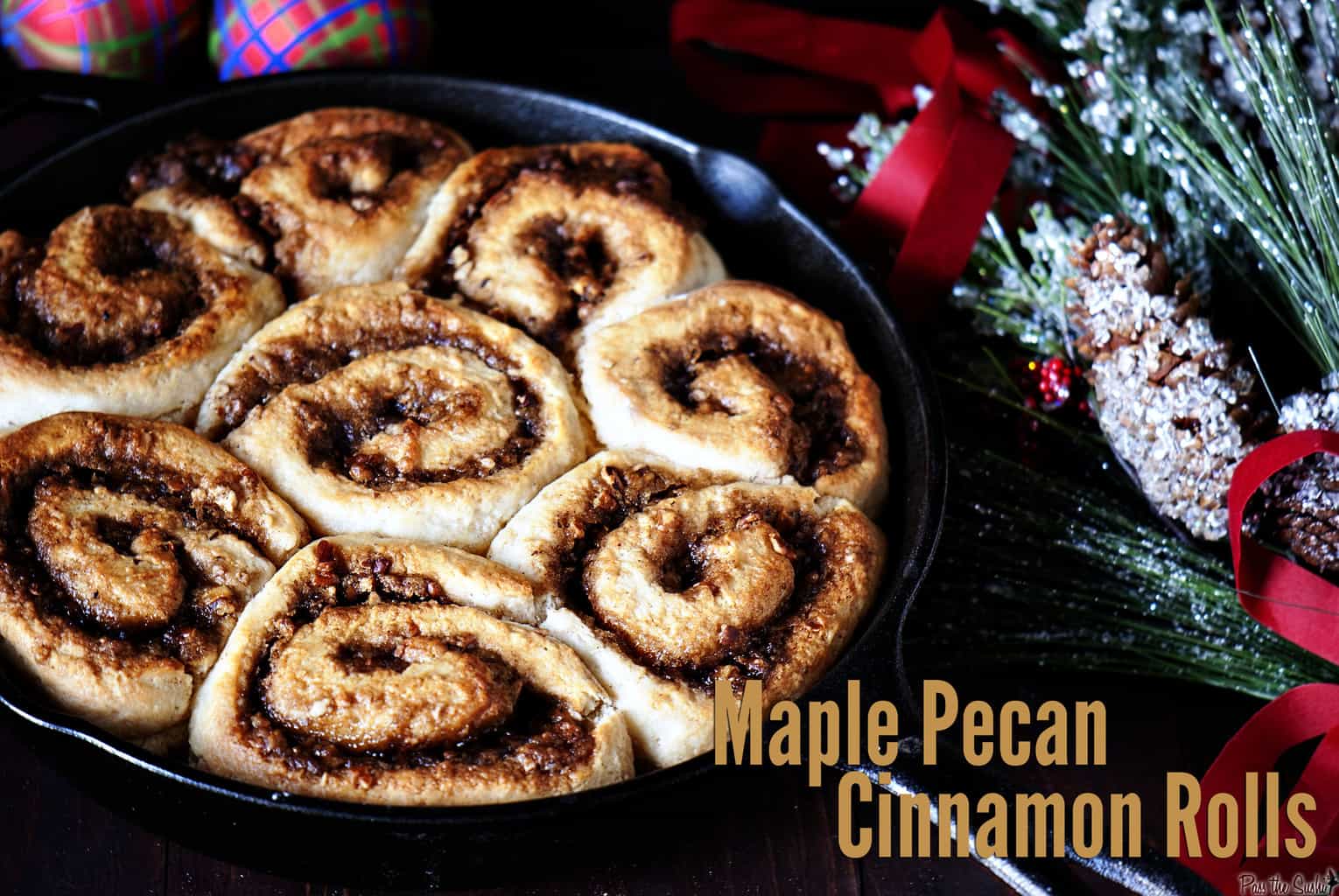 I may be in my twenties, but Christmas morning has never changed. Early in the morning, I wake up giddy with anticipation. I try to not wake anyone else. Finally, I drop one too many spoons or shut the pantry door a little too hard and everyone else wakes up. There is the childlike joy of unwrapping presents under the tree and the mess of paper that follows.
We never made Christmas breakfast. Ever.
Chocolate chip cookies, candy and pure excitement was all we needed to fill our tummies. But if you did want your family to have something more than pure sugar for Christmas breakfast, these delicious cinnamon rolls come together quick enough that you could sneak off while someone struggles to unhinge that must have toy from its stressful packaging.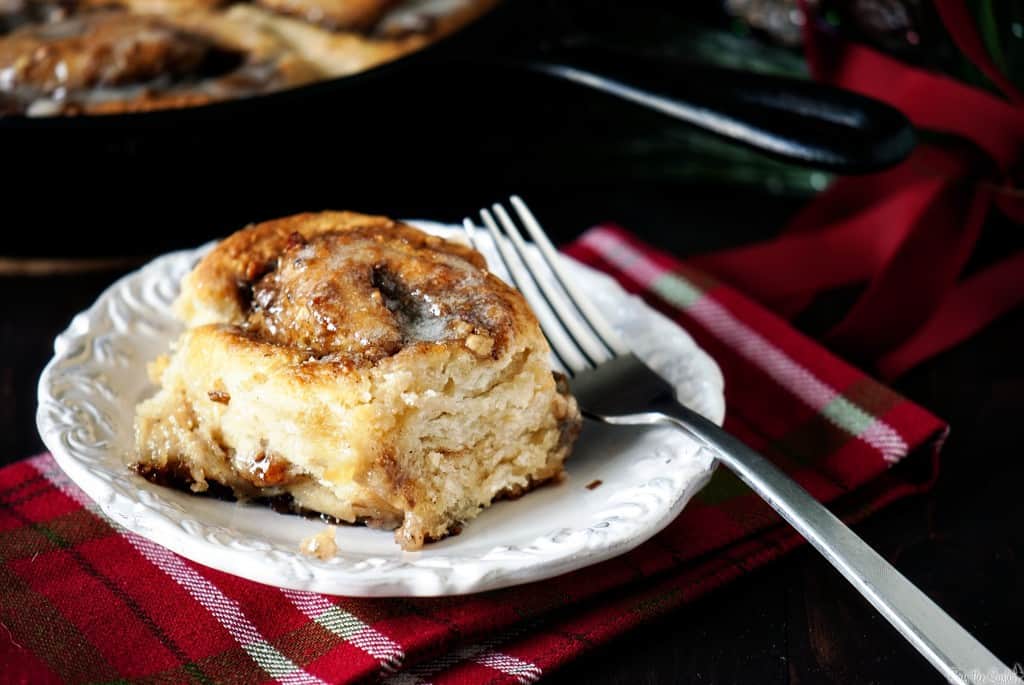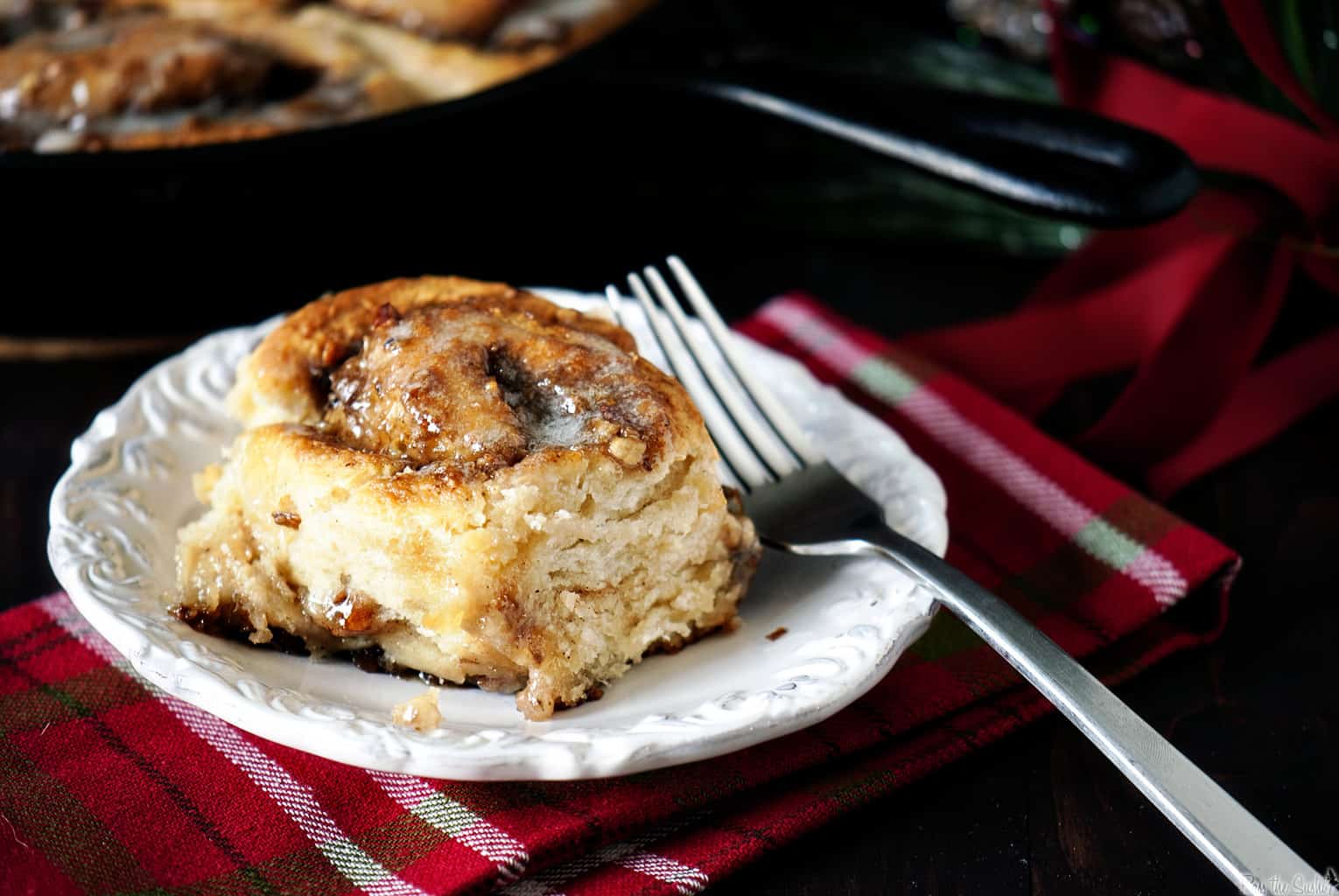 Easy Maple Pecan Cinnamon Rolls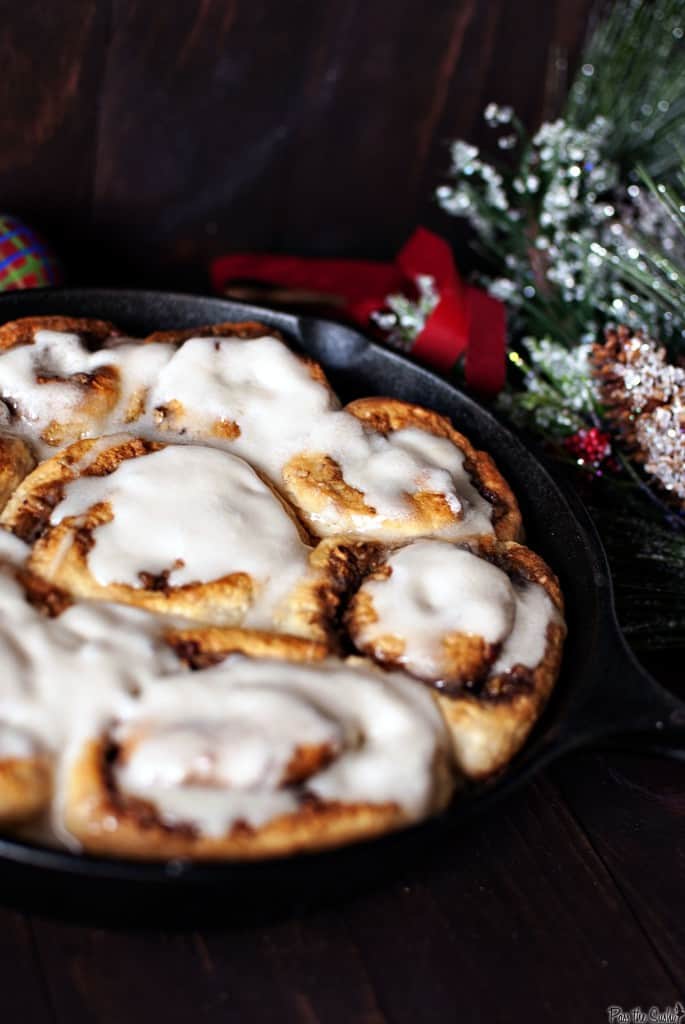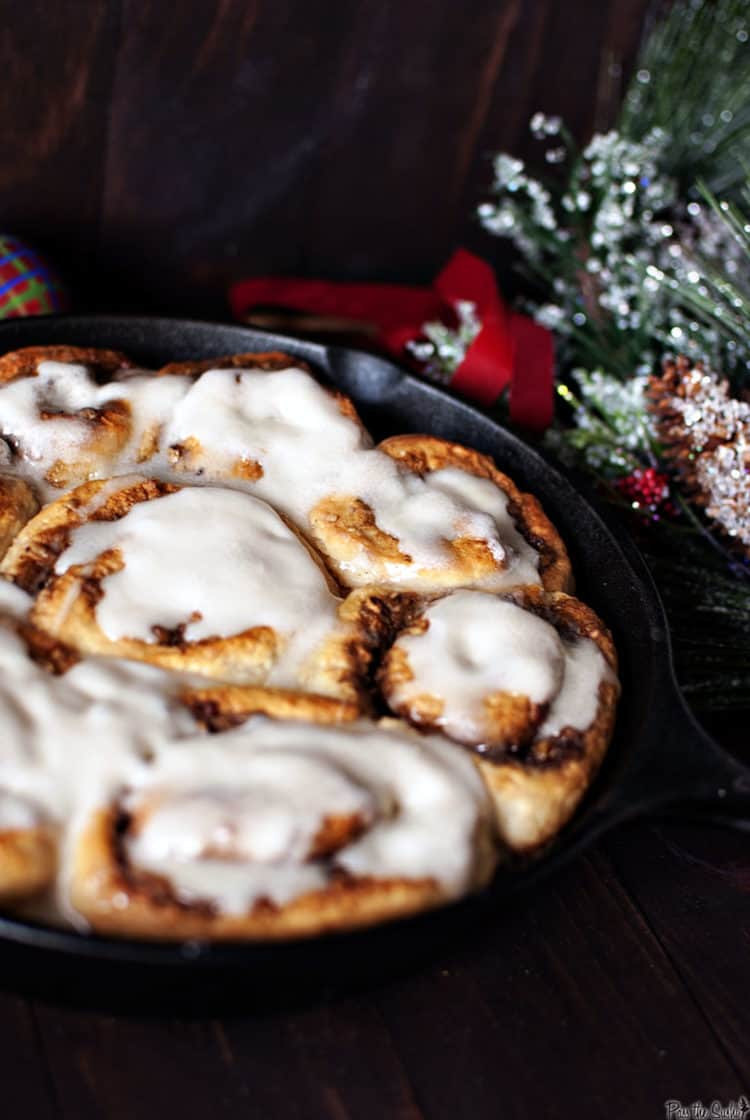 From Bakingdom
Ingredients:
For the Filling:
¾ cup brown sugar, packed
¼ cup sugar
¾ cup chopped pecans
2 teas cinnamon
⅛ teas salt
1 tbs unsalted butter, melted
For the Dough:
3 cups all-purpose flour
3 tbs sugar
1 teas baking powder
½ teas baking soda
½ teas salt
1 cup buttermilk
6 tbs unsalted butter, melted, divided
⅓ cup maple syrup
For the Icing:
2 tbs unsalted butter, softened
3 tbs maple syrup
1 to 2 teas milk
1 cup confectioners' sugar
Preparation:
Coming all of the filling ingredients in a bowl and mix with a fork. Set aside.
Preheat the oven to 425 degrees F.
In the bowl of your stand mixer, with dough hook attachment combine the flour, sugar, baking powder, baking soda, and salt. Add the buttermilk, syrup, and 2 tablespoons of the melted butter; mix until combined. Scrape sides with a spatula to make sure all ingredients were incorporated. Let mixer run for 3 to 5 minutes to knead the dough. Remove from mixer, cover and chill in refrigerator for 20 minutes.
Remove the dough from the fridge and on a clean work surface roll or press dough into a 12 x 8 rectangle. Pour 2 tablespoons of the melted butter on and spread around with your fingers. Pour the filling that you set aside earlier over the dough and spread it evenly over the top, leaving about a ½ inch or so border around the outside edge. Press the filling down to pack it on top of the dough. It's going to get gooey, make sure your sleeves are rolled up.
Starting on the long side of the dough, roll the side up, pressing as you go, to create a tightly rolled log. Pinch the seam closed and lay the log seam side down.Yes, you will have some mess on the counter, no biggie.
Brush a 9 inch cake pan or an iron skillet with 2tablespoons melted butter. Cut into 8 even pieces (1 ½ inches), and transfer each roll to the prepared cake pan. Brush with the remaining 2 tablespoons of melted butter. Bake for 20 to 23 minutes, until golden brown.
Meanwhile, make the icing. In the bowl of a stand mixer, cream the butter and add the sugar. Add the syrup and mix well, until the mixture is smooth. If it is too thick, add a teaspoon or so of milk to loosen it up to desired texture.
Let the cinnamon rolls cool for at least 5 minutes before topping with icing and serving.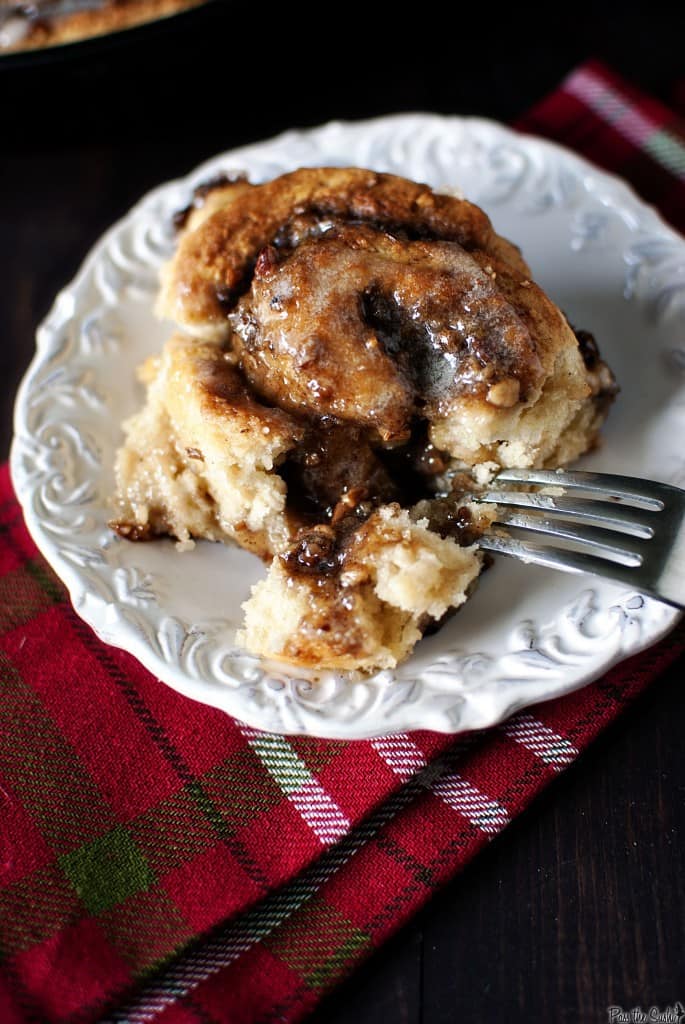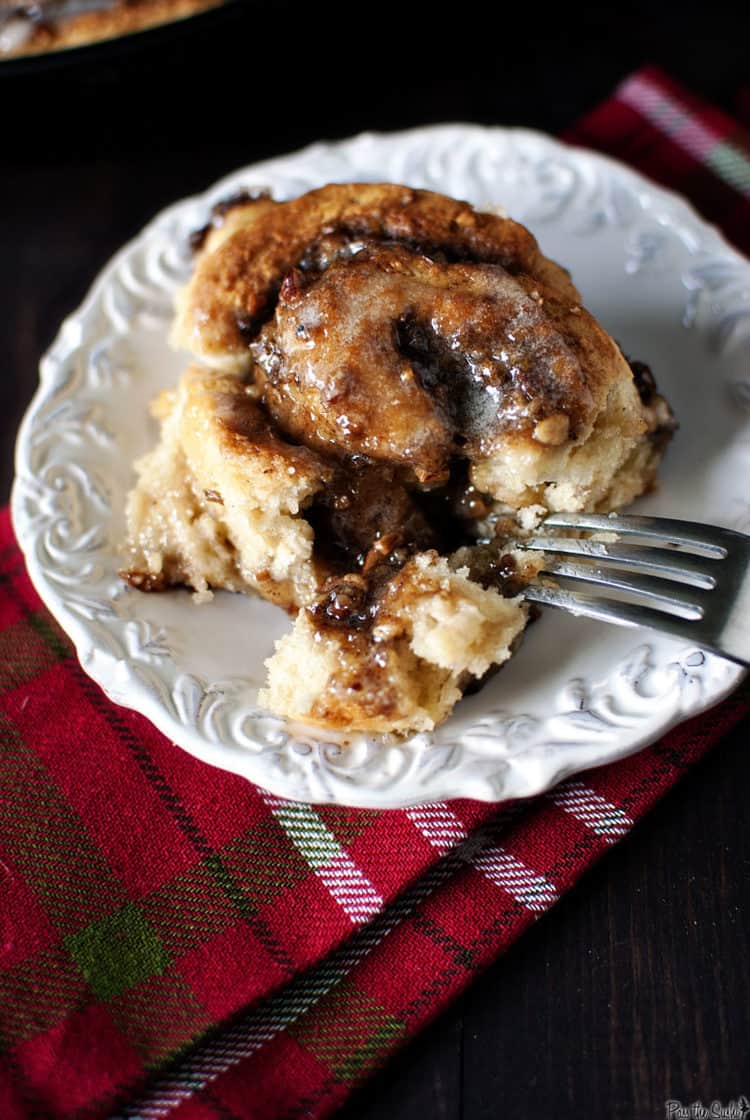 Yeah, I know the Christmas breakfast recipe looks long, but really, the gooey maple pecan cinnamon rolls are easy to make.
And sooo tasty. I promise.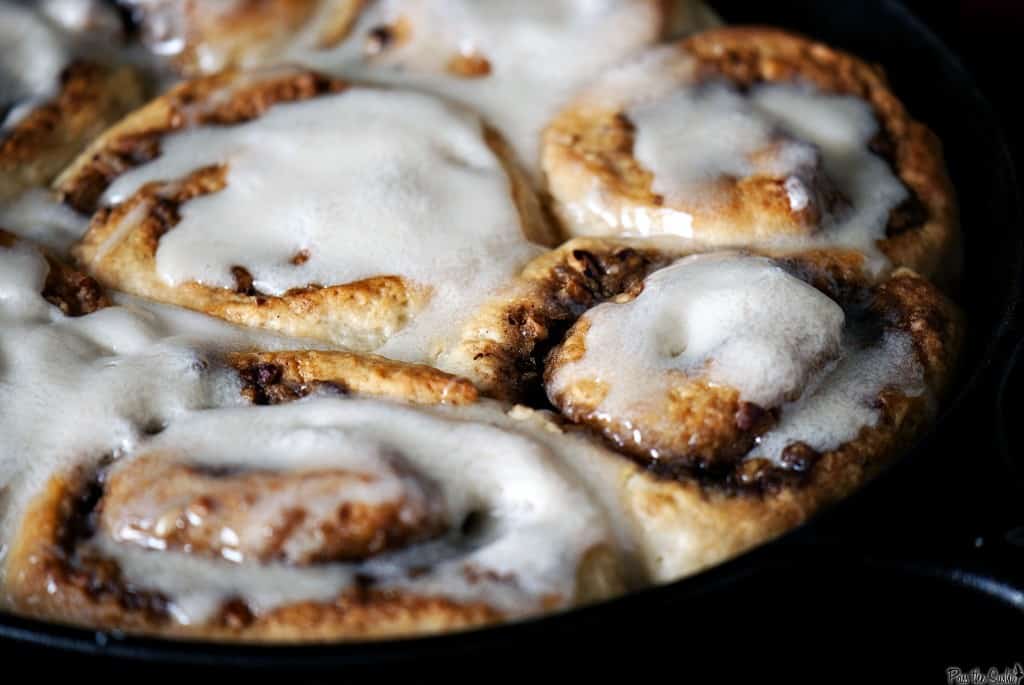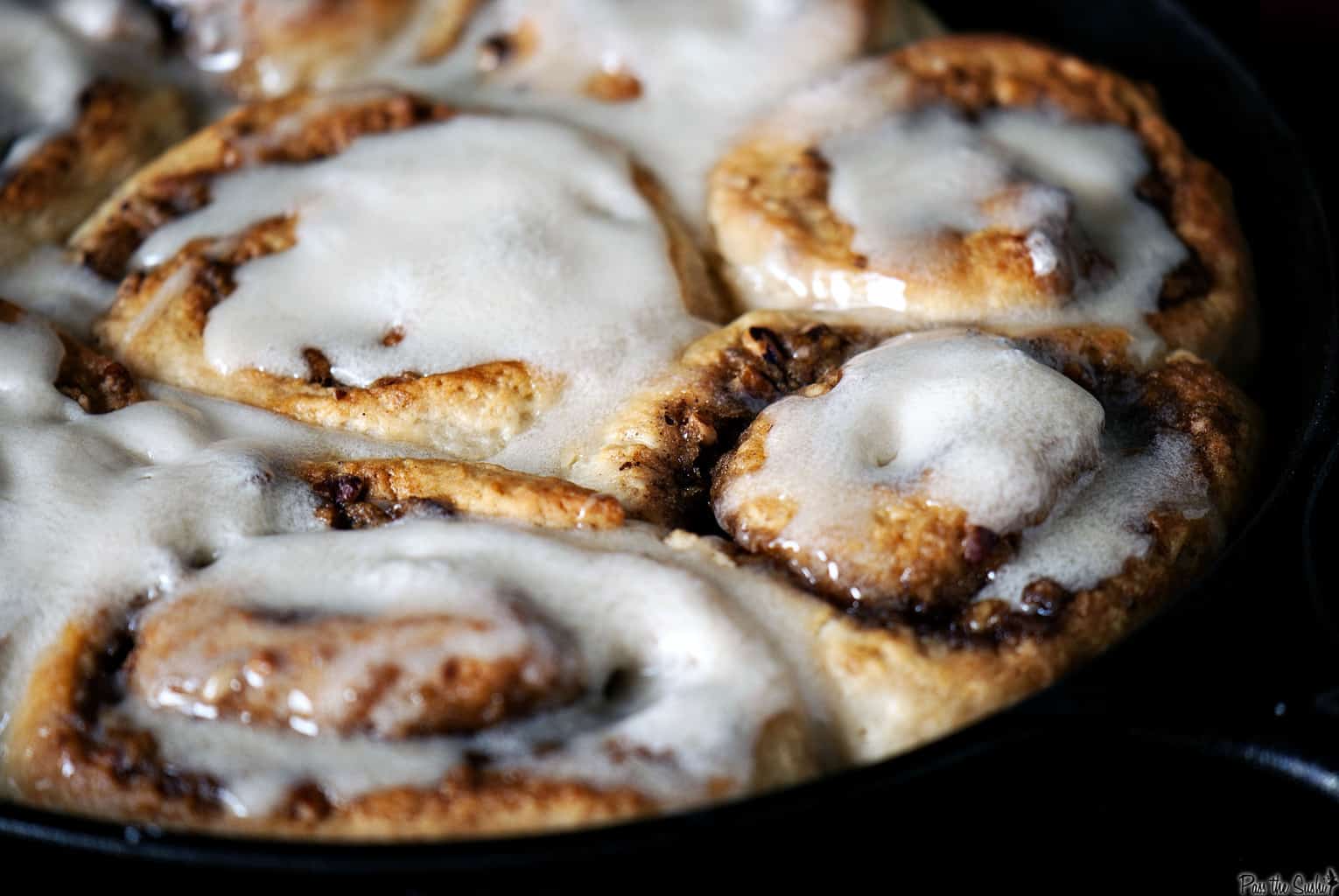 Seriously, Look at that awesomeness. ^.^