So yeah, these cinnamon rolls are all over the internet right now, along with anything else pumpkin. I was flipping through my new copy of Baked Elements and trying to figure out what recipes I would test for my review and the entire chapter on pumpkin caught my eye. Fall is here and apples and pumpkin are pretty much on every food blog out there. I'm pretty sure I would have been blacklisted from the food blogging community had I not posted something pumpkin related.
When I was making these, I didn't think I was going to love them. None of the ingredients jumped out at me. Even when they were baking and the warm cinnamon roll smell filled my house, I wasn't in love. I iced them and prepped the pictures and still was only mildly curious about them.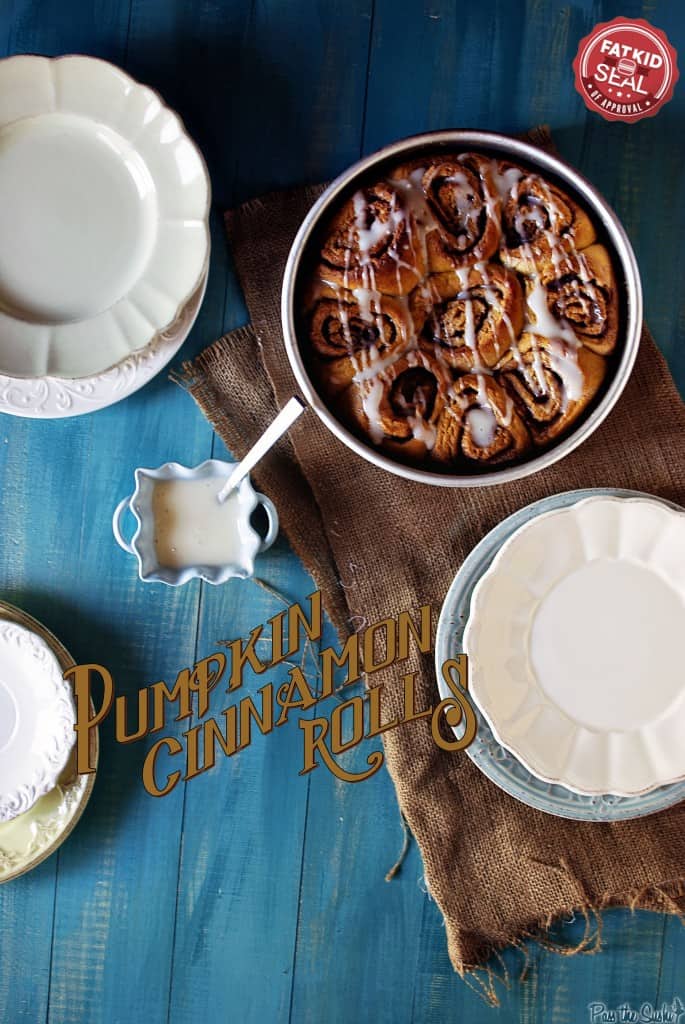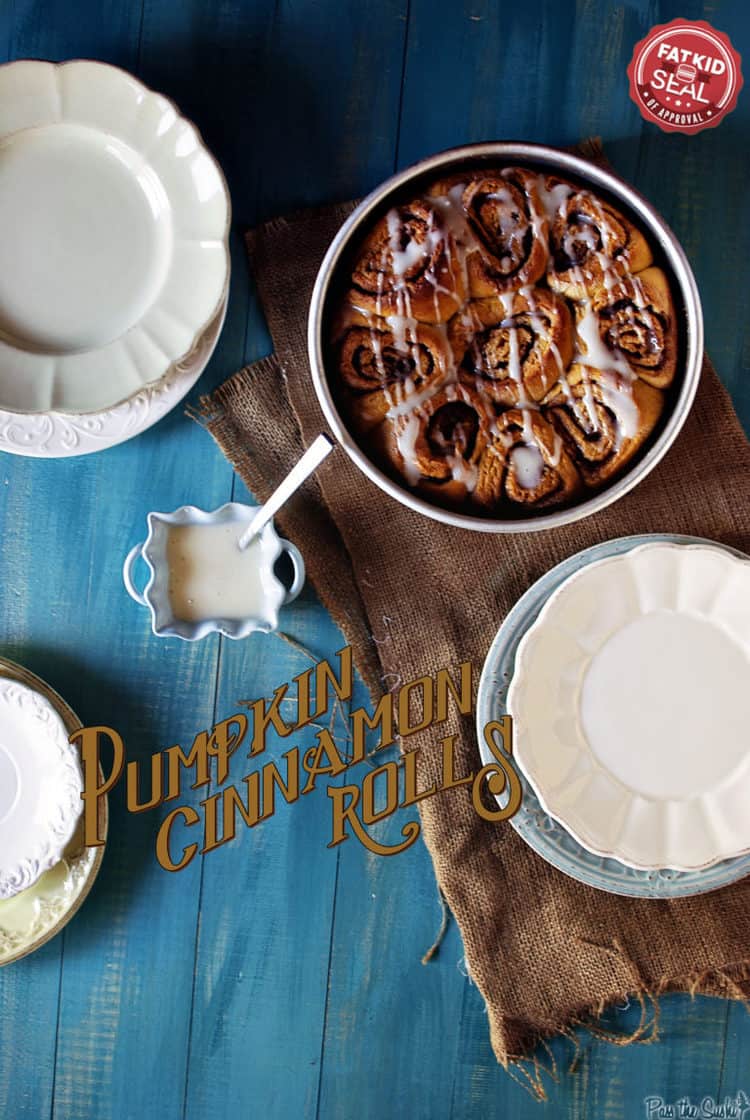 Then I took a bite…. and another… and another. Then I wrapped those babies up and drove to work and gave the rest away.
Let me just say. OMFG.
These are that good. I took them to work and gave them away because the only other option was to eat the rest all by myself one forkful at a time and that was going to happen.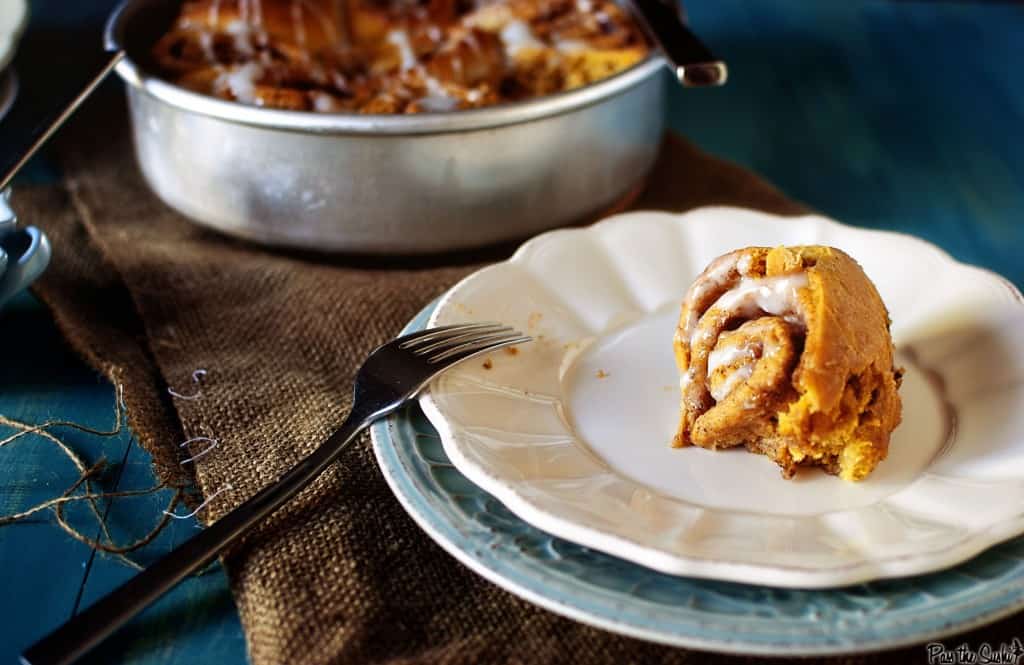 Pumpkin Cinnamon Rolls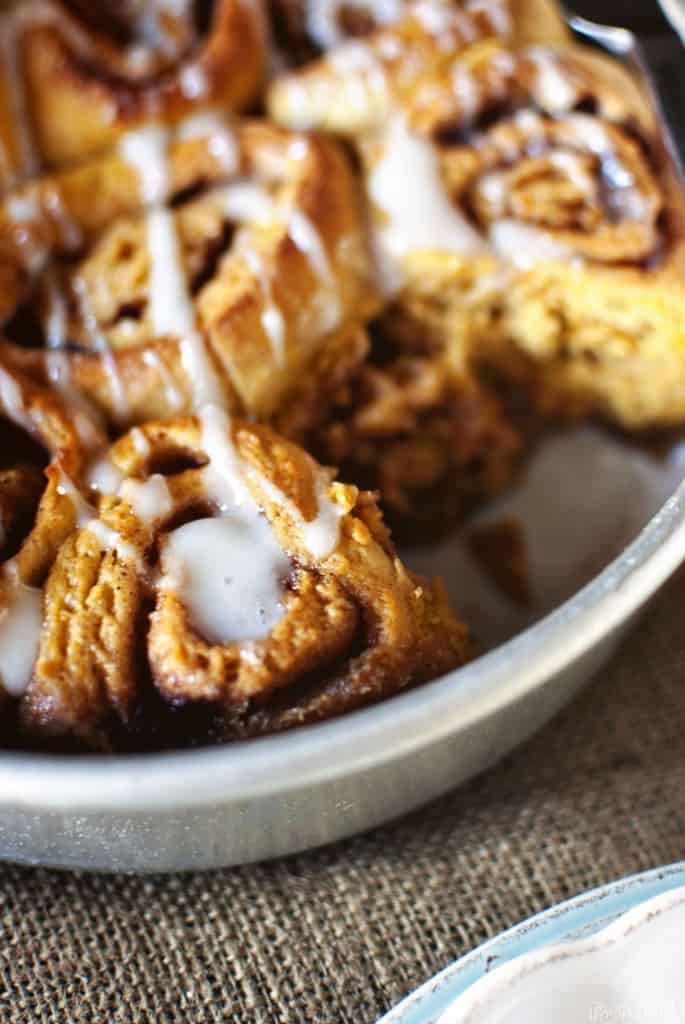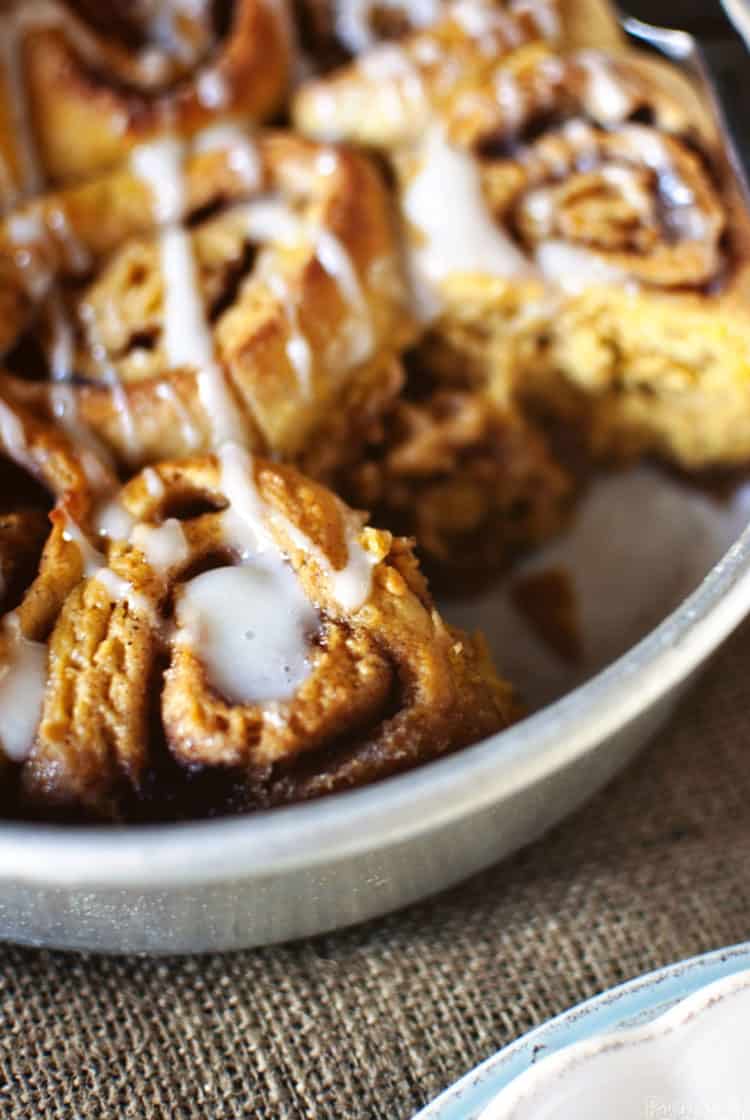 from Baked Elements
Ingredients:
For the Pumpkin Dough:
3 1/2 cups bread flour
1/4 cup granulated sugar
1/4 cup firmly packed dark brown sugar
1 packet (1/4 oz or 1 tbs) instant dry yeast
1 teas salt
1/2 teas cinnamon
1/4 teas ground ginger
1/4 teas ground cardamom
3/4 stick unsalted butter, softened, and cut into 1/2″ cubes
2/3 cup while milk
1 large egg
2/3 cup pumpkin puree
For the Cinnamon Filling:
3/4 cup firmly packed light brown sugar
1/4 cup granulated sugar
1/2 teas cinnamon
1/4 teas ground cloves
1/4 teas freshly grated nutmeg
1/4 teas salt
1/4 stick unsalted butter, melted
For Assembly:
1/4 stick unsalted butter, melted
For the Cream Cheese Frosting:
2 oz cream cheese, softenend
3 tbs well-shaken buttermilk
1 1/4 cups confectioners' sugar
Preparation:
Make the pumpkin dough: Butter a 10″ round cake pan, line with parchment paper and butter the parchment. Dust with flour and knock out any excess flour.
In the bowl of a stand mixer fitted with the paddle attachment, mix the flour, sugars, yeast, salt, cinnamon, ginger, and cardamom on medium speed. Add the butter and mix until incorporated, about 1 minute. Ad the milk and egg and mix on low speed until incorporated. Add the pumpkin puree and mix on medium speed for 3 minutes. The dough will be a light orange color and feel soft and sticky.
Remove the dough from the bowl, carefully form into a large ball, smooth the top with your hands, and place it on a clean, lightly greased bowl. Cover with plastic wrap and let rest for 30 minutes.
Meanwhile, make the filling: In a small bowl, stir together the sugars, cinnamon, cloves, nutmeg, and salt. Add the melted butter and stir until combined.
Assemble the rolls: On a lightly floured work surface, using a rolling pin, roll the dough into a large rectangle approximation 20 x 10″. Brush the dough with half the melted butter, and sprinkle the filling over the butter, leaving a 1/4″ boarder around the edges. Using the palms of your hands, press the filling lightly into the dough.
Starting with a long end, roll up the dough to create a tight log and place it seam side down. Slice into ten 2″ long rolls. Arrange rolls in the cake pan and brush the tops of the rolls with the remaining melted butter, cover with plastic wrap, and set aside until the rolls have almost doubled in size, about 45 minutes.
Preheat the oven to 350 degrees F and double check that your rack is in the center position.
Bake for 25 to 30 minutes, or until the tops of the rolls are browned.
In the bowl of a standing mixer fitted with the paddle attachment, beat the cream cheese and buttermilk on medium speed until the mixture is lump free. Add the confectioners' sugar and beat on medium-low speed until a smooth, fluid mixture forms.
Pour the frosting over the rolls and serve.