Alright, let's start this post with the truth: I am not a breakfast person. I don't wake up hungry – most days I don't want to eat until noon or so. And when I do eat before noon, I don't want sweet things – or eggs. You read that right – this food blogger doesn't eat eggs; poached, scrambled, omelet or otherwise, so most breakfast foods are just not my cup of tea (except for that occasional "Waffle House" waffle).
Until now.
This is the best French toast ever. I will never go back to any other type of bread for French toast, and I may actually make French toast often. Brioche and Alton Brown, I bow down to you for creating perfection. Delicious perfection.

French Toast
From Alton Brown
Ingredients:
1 cup half-and-half
3 large eggs
2 tablespoons honey, warmed in microwave for 20 seconds
1/4 teaspoon salt
8 (1/2-inch) slices day-old or stale country loaf, brioche or challah bread
4 tablespoons butter
Preparation:
In medium size mixing bowl, whisk together the half-and-half, eggs, honey, and salt. You may do this the night before. When ready to cook, pour custard mixture into a pie pan and set aside.
Preheat oven to 375 degrees F. Dip bread into mixture, allow to soak for 30 seconds on each side, and then remove to a cooling rack that is sitting in a sheet pan, and allow to sit for 1 to 2 minutes.
Over medium-low heat, melt 1 tablespoon of butter in a 10-inch nonstick saute pan. Place 2 slices of bread at a time into the pan and cook until golden brown, approximately 2 to 3 minutes per side. Remove from pan and place on rack in oven for 5 minutes. Repeat with all 8 slices. Serve immediately with maple syrup, whipped cream or fruit.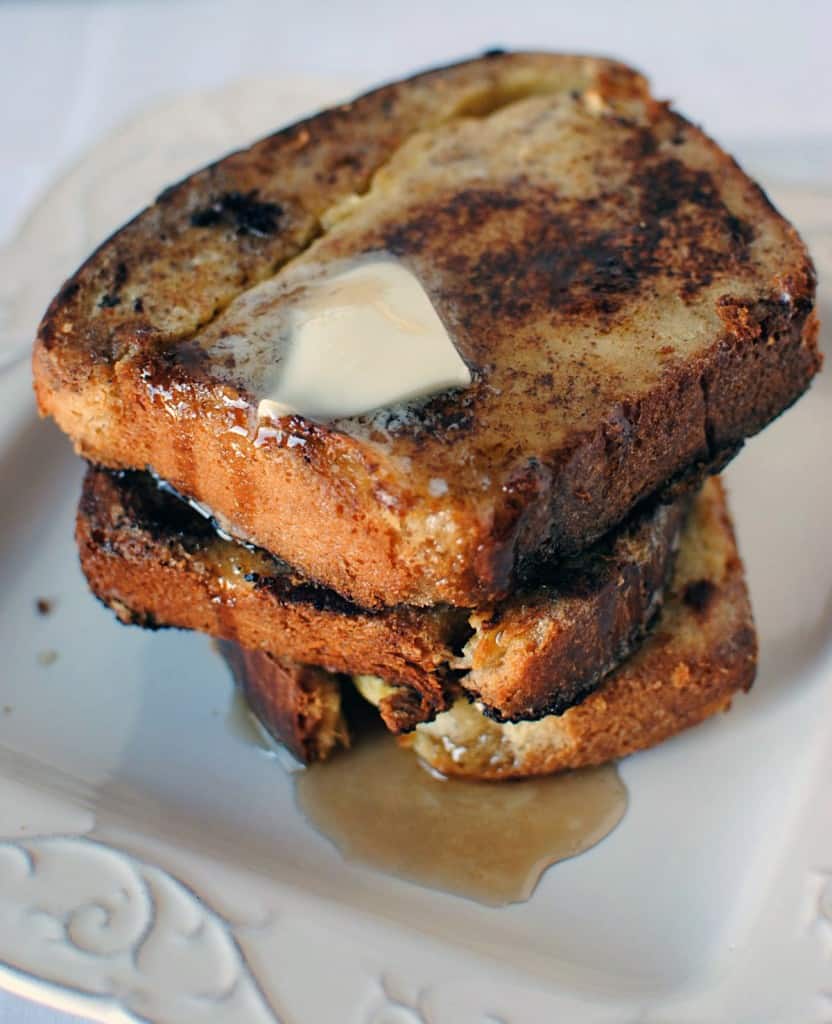 This even got a "this isn't bad" from the boyfriend and that says a lot!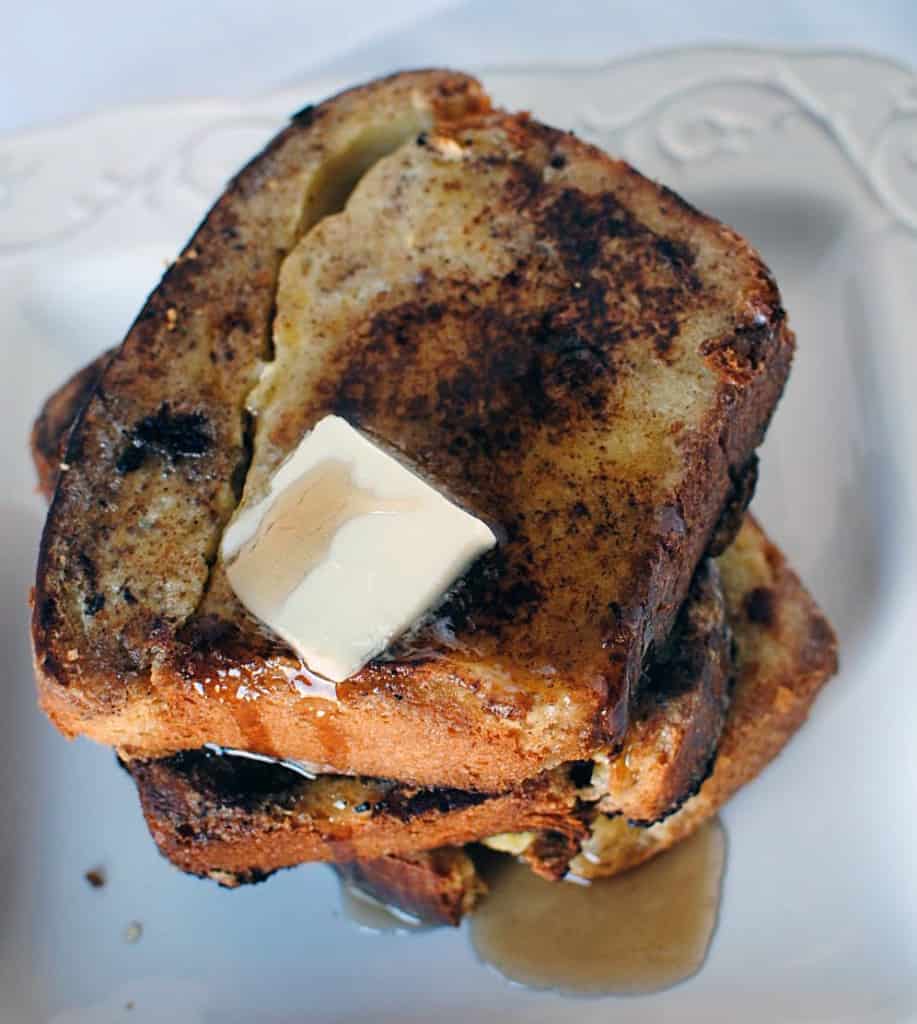 I know I'm setting my self up for hate mail when this isn't everyone's favorite French toast, but it is the best French toast I have ever had. So there :p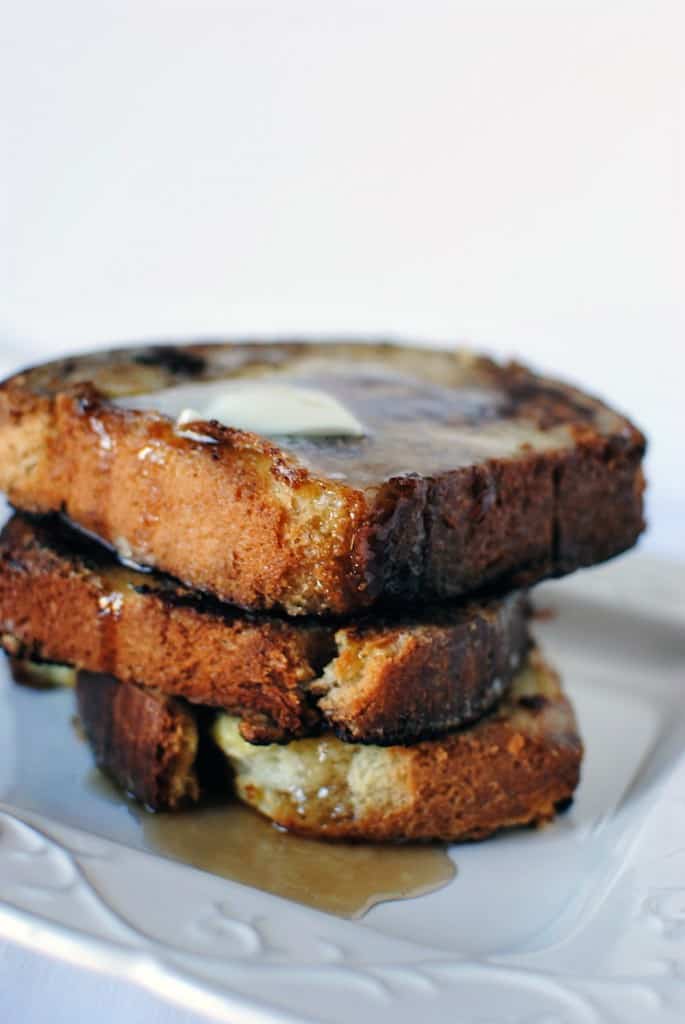 I hope you enjoy this one as much as I did!