Tequila is delicious in many recipes, including these tequila rose strawberry popsicles! The perfect adult frozen treat.
This is a public service announcement.
First and foremost, it's my birthday month so we have to party down.  Which also means you should also all be actively trying to convince Handsome of all the awesome kitcheness I can't miss out on – or anything else for that matter.
Secondly, I wanted to show off my awesome new Recipe Index. Oh yeah, it pays to be your own designer some days. Course, if I wasn't I would of had one a lot sooner that I would have to update manually (though I'm sure you wouldn't have cared bout that).;)
I also added the new printer friendly version of the recipes featured here. I am working on going back and trying to update all my older posts with proper categories for the index and formatting for the recipes.
And for anyone who may just be stumbling here for the first time, check out the Facebook page and Twitter for random updates or tequila-inspired drunken tweets from yours truly.
Now – when I think party – I think tequila and strawberries, so let's get things started.

Tequila Rose Strawberry Popsicles

From The Happy Baker Blog
Ingredients:
3 cups fresh strawberries, washed & hulled
1/2 cup instant dissolving sugar (I used Splenda because it was what I had on hand)
1 cup Tequila Rose Liqueur
1 500 gram tub of Greek Yogurt
Preparation:
Combine all the ingredients in a blender. Puree until smooth and thoroughly combined.
Pour into popsicle molds or small cups.
Let set in the freezer for an hour and half or until the popsicles are almost set but you are able to stick a popsicle stick in. Push the popsicle stick in making sure to not go too far.
Freeze until set, about 4 hours.
Remove popsicles from cups and serve immediately.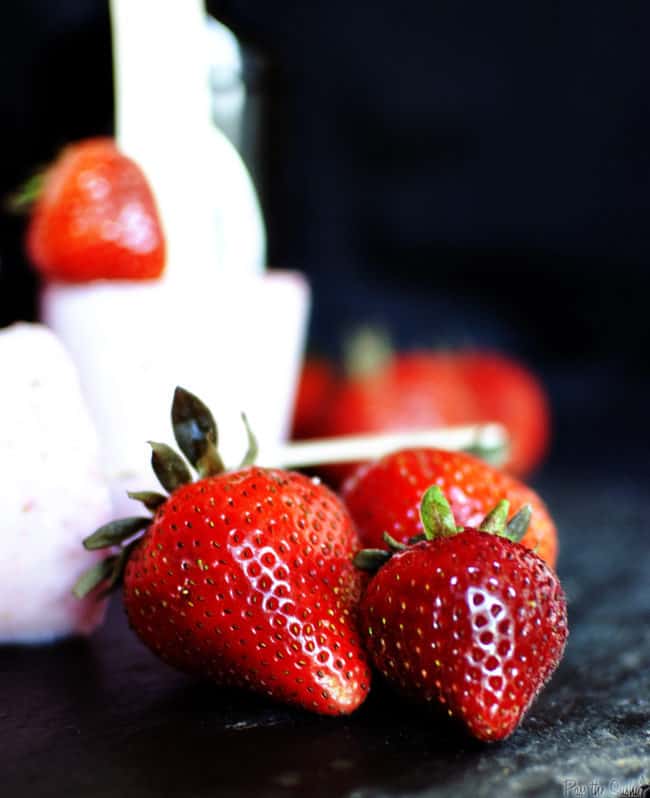 Sorry Kiddos, tequila rose strawberry popsicles are for the adults. Or heck, parents… give one to the little guys. I won't tell if you don't. 😉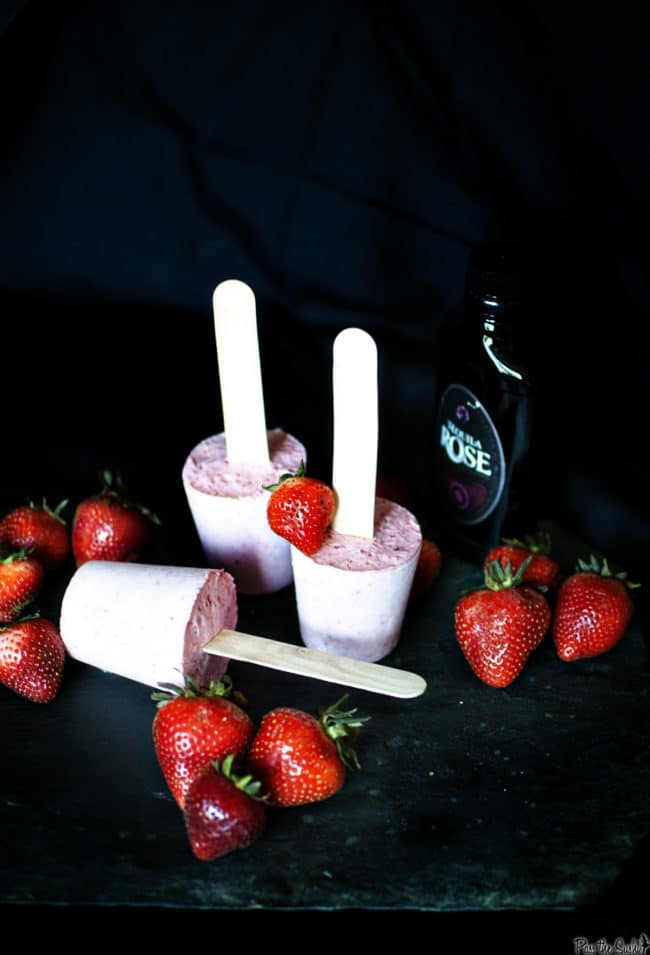 Ah, crap. Legal stuff. Pass the Sushi does not condone giving kids alcohol – even if it does quiet them down for a bit.