Pork tenderloin, butterflied and stuffed with a delicious apple-cranberry filling, then charcoal grilled to perfection. The perfect grilled dinner!
I'm addicted to paper. Not sure what it is about it but I think I may be the sole reason book stores will never go out of business. I am probably to blame for 32% of the rain forest being depleted and global warming. Trust me I feel horrible about it, but I can't pass up a new book or magazine.
Just the other night, a quick trip to the buy-in-bulk shop resulted in 4 new magazines and a new cookbook. Shameful.
That all being said, these aren't gossip magazines or tabloid trash (though the ones about Wolf-boy and alien abductions are hard to pass up). These are the new magazines Cook's Illustrated/America's Test Kitchen puts out from time to time. The ones you can't subscribe to, are only out on the shelves for like a minute. They have a boat load of awesome, new, quality recipes to try in them. Yeah, I can not walk past one of those without buying it.
The cookbook is one I am going to enjoy too. A new paper back from ATK, packed with recipes for the slow cooker. Autumn's coming and my readers need me to test out some new crock pot recipes, right? (Go with me on this one guys or I might get dirty looks from Handsome when the pile gets tossed into the cart).
In the mean time, it's August, which means the charcoal is fired up for grilling a pork tenderloin.
Grilled Pork Tenderloin with Apple-Cranberry Filling
from Cook's Illustrated Summer Grilling supplement

Ingredients: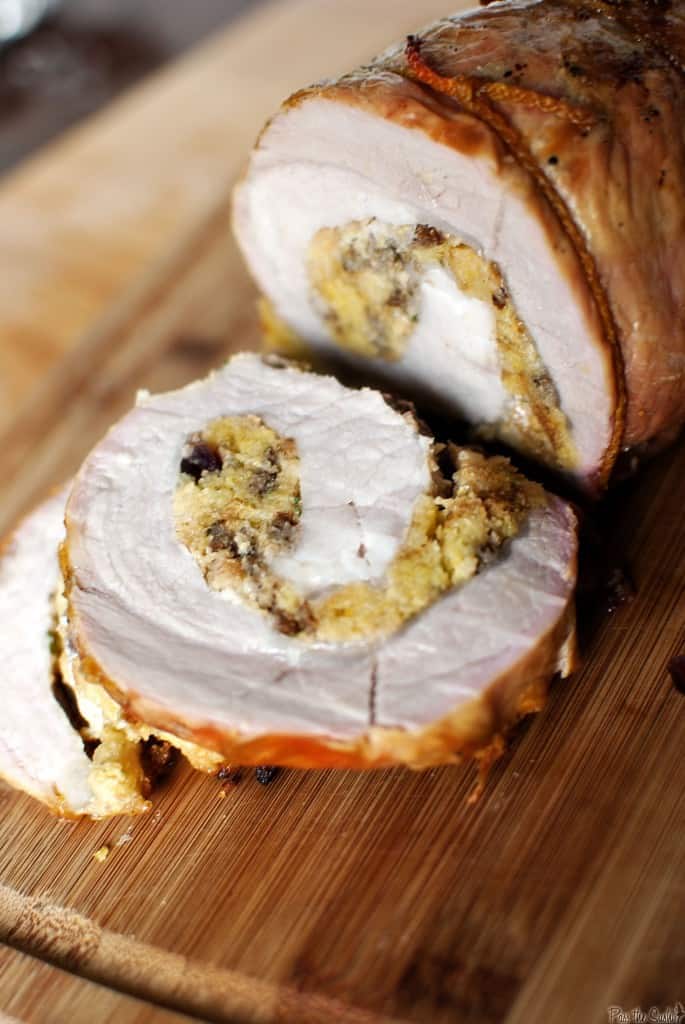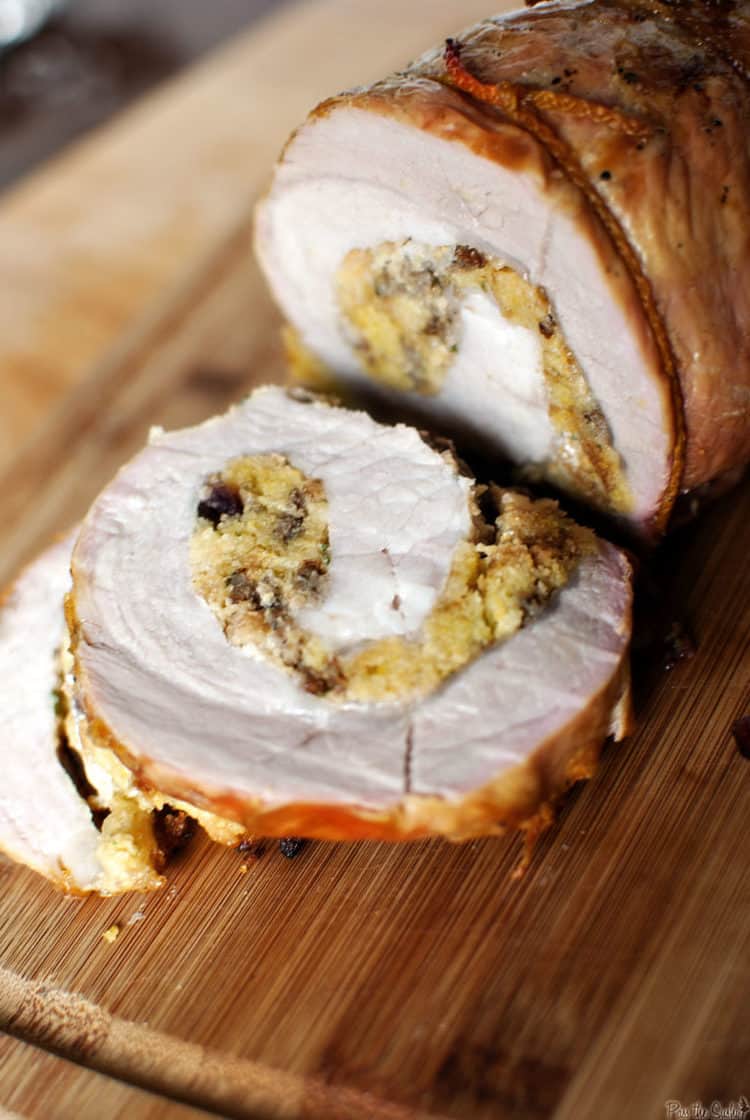 For the Filling:
1 cup apple cider
½ cup cider vinegar
¾ cup (5 ¼ ounces) packed light brown sugar
1 large shallot, halved lengthwise and sliced thin crosswise (about ¼ cup)
4 ounces packed dried apples
1 tbs grated fresh ginger
1 tbs yellow mustard seeds (or stir an equal amount of whole-grain mustard into the filling after the apples have been processed)
½ teas ground allspice
⅛ - ¼ teas cayenne pepper
For the Pork:
1 boneless center-cut pork tenderloin roast (about 2 ½ lbs)
Kosher salt and ground black pepper
2 (3 inch) wood chunks, soaked in water for 1 hour
Vegetable oil for cooking grate
Preparation:
For the Filling: Bring all ingredients to simmer in medium saucepan over medium-high heat. Cover, reduce heat to low, and cook until apples are very soft, about 20 minutes. Push mixture through fine-mesh strainer to extract as much liquid as possible. Return liquid to saucepan and simmer over medium-high heat until reduced to ⅓ cup, about 5 minutes; reserve glaze. Meanwhile, pulse apple mixture in food processor until uniformly coarsely chopped, about fifteen 1-second pulses. Transfer filling to bowl and refrigerate while preparing pork.
For the Pork: Butterfly the pork to an even ½-inch thickness. Season inside liberally with salt and spread apple-filling in an even layer, leaving ½-inch border. Roll tightly and tie with twine at 1 inch intervals. Season exterior with salt and pepper.
Light a large chimney starter filled with 5 quarts charcoal and burn until coals are fully ignited and covered with thin layer of ash, about 20 minutes. Build modified 2-level fire by arranging coals over half of grill, leaving other half empty. Drain wood chunks and place on coals. Open bottom vent fully. Position cooking grate over coals, cover grill, and heat grate until hot, about 5 minutes. Grill is ready when coals are hot.
Scrape the grate clean with grill brush. Lightly dip wad of paper towels in vegetable oil; holding wad with tongs, wipe cooking grate (be sure to start with you arm extended moving towards yourself to avoid flareups). Place roast, fat side up, on grate over cool side of grill. Cover grill and position vent, halfway open, over roast to draw smoker through grill. Grill roast until instant-read thermometer inserted into thickest part of roast registers 130 to 135 degrees, 55 to 70 minutes, flipping once halfway through cooking time. Brush roast with half of reserved glaze; flip and brush with remaining glaze. (Glaze may need to be slightly reheated to make spreadable again). Continue to cook until glaze is glossy and sticky, about 5 minutes longer.
Transfer roast to cutting board, loosely tent with foil, and let rest for 15 minutes. (Internal temp should rise to 145 degrees F). Cut into ½-inch thick slices, removing twine as you go. Serve immediately.
*Gas-Grilled Pork Loin
Follow recipe for charcoal grilled pork tenderloin through step 2, substituting 2 cups wood chips for chunks and soaking them for 30 minutes. Drain chips and place in small disposable aluminum pan. About 20 minutes before grilling, place pan with chips on primary burner (burner that will remain on during cooking); position cooking grate over burners. Turn all burners until hot. Leave primary burner on high and turn off other burners. Place roast, fat side up, on side opposite primary burner and proceed with recipe from step 4.
**I made this with a cranberry-cornbread stuffing with a little ½ cup diced smoked sausage (I had some leftover from an earlier smoker experiment because that's how I roll. Get it... ha.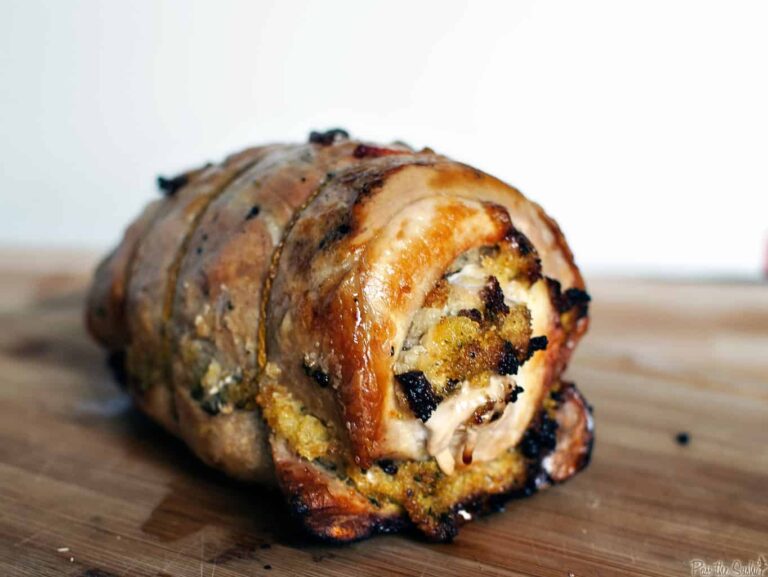 Don't question my kitchen twine, cuz it's not. I have no idea what it is, but it served its purpose well. Just look at that juicy pork tenderloin!
On another buy in bulk note, we bought new Tupperware because all of mine seems to have shrunken or been absconded with. Do you ever have to throw away the the Tupperware drawer and start new - because that's what we just did. I won't even tell you how Handsome had me label them so that we'd be sure to get back any we may lend out this time...