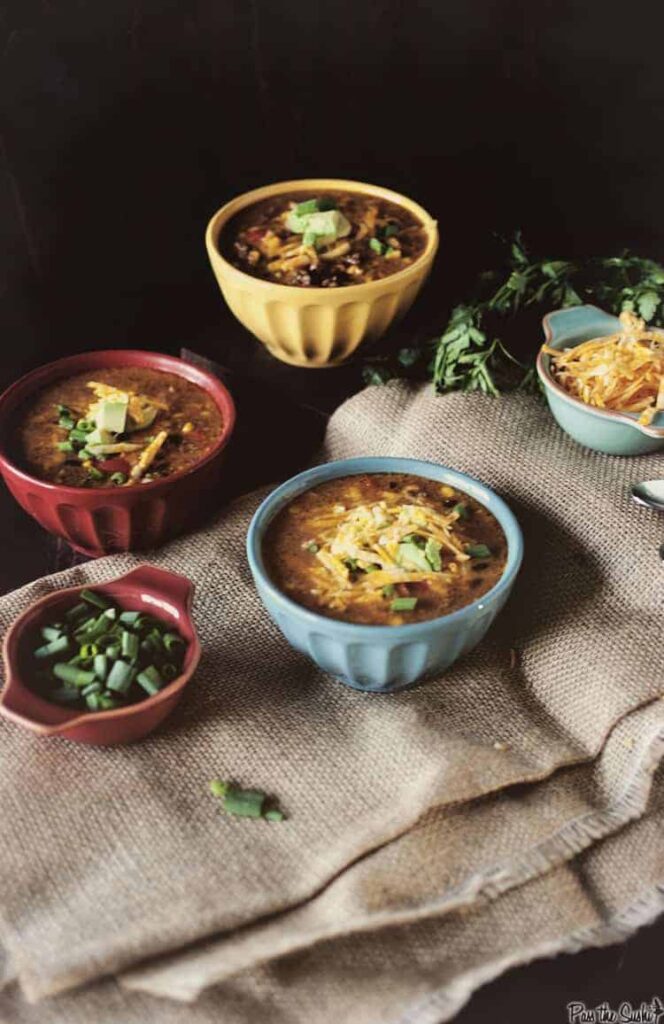 Have you ever just wanted gooey-cheesy-clog-your-arteries kind of food? Of course you have. Why else would you be here? That's what I wanted when I walked into the kitchen to make this weeks Soup Kitchen Monday creation. Problem was, between recent travel, and the holiday season, I really should have just been eating celery. When I think of taco soup, I think of a hearty packed chili like soup slathered in cheese and swirled with sour cream and ever though I had seen some recipes for just that, I knew I had to cut it back just a bit.
Don't worry, there's still a fair amount of cheese in here, and what you do with your own topics is between you and the Jenny Craig, I'm not looking. It's my honest opinion that nothing will ever replace the texture and flavor combination that is a real deal taco, but for a have it ready weeknight meal, this isn't a bad option.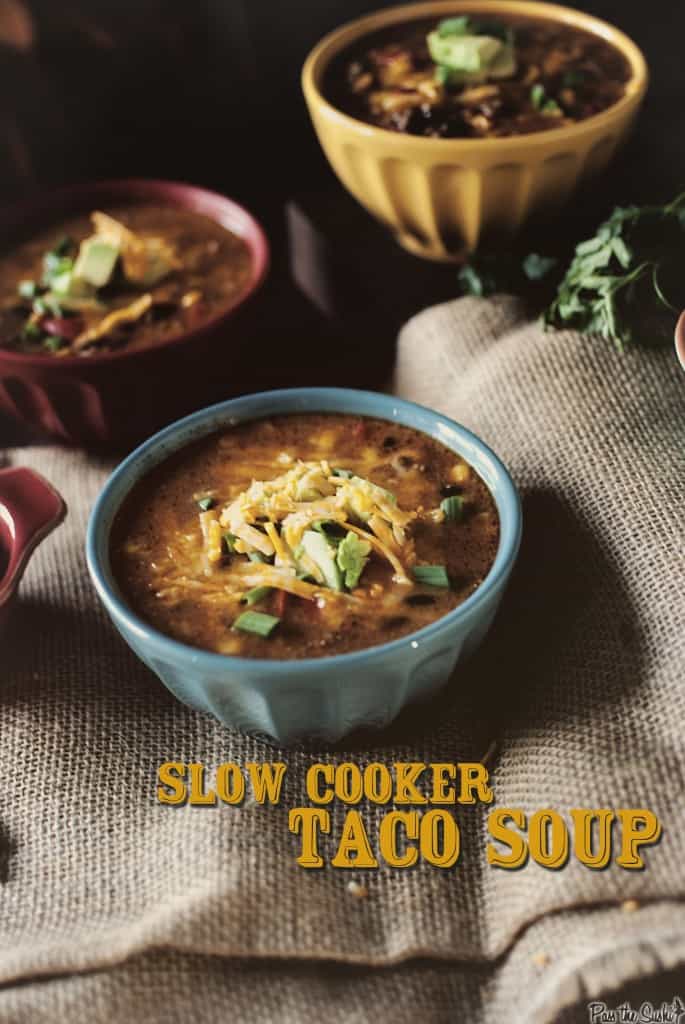 Super Simple Slow Cooker Taco Soup
A combination of taco craving, pantry clean out and basic slow cooker know  how.
Ingredients:
1 lbs ground beef
1 onion, diced
4 cups chicken broth
1 15 oz can black beans, drained and rinsed
1 14 oz can kidney beans, drained and rinsed
1 14 oz can corn, drained
1/2 cup your favorite prepared salsa (in this case that means whatever I need to use up in the fridge)
1/2 cup diced Velveeta cheese, or sharp cheddar if you are not into Velveeta, it just melts really well for this
4 tbs taco seasoning, or more to taste
Salt and Pepper
Scallions or diced red onion, avocado, shredded cheese, sour cream, jalapenos, Tabasco sauce,  and crushed taco shells for topping
Preparation:
In a large skillet over medium-heat brown the beef with the onion until cooked through, dicing and crumbling the meat as it cooks. Transfer to a 6 quart crock pot.
Stir in the chicken broth, beans, corn, salsa and cheese. Sprinkle in the taco seasoning whisking to combine. Cook on low for 5 – 7 hours.
Ladle into bowls and serve taco bar style with toppings out for everyone to pick and choose.