Slow cooker chicken taco chili is the perfect slow cooker dinner! Just dump all of the ingredients into your Crock Pot, turn it on and come home to dinner, ready to serve.
Things I already miss about winter:
My awesome knee high socks. Sure, no one else sees them, but I love the argyle print, stripes, and awesome random prints that match my outfit every day. The moment it gets over 60 degrees, it's time to bust out the flip flops, wedges and open toed pumps. No more knee socks until next winter.
It's warming up, which means I have to get in the last wear of that awesome cable sweater until next season. No more of those adorable thermal prints with polar bears or those cozy long sleeve henleys. They have all gone back into hibernation until the crisp days of fall.
My slow cooker. It seems I deem my Crock Pot a winter tool (unlike a grill, which is to be utilized all year long). I am now hurried to finish out the the last of my savory slow cooker recipes that I had squirreled away for the cold days.
Large hearty meals, like slow cooker chicken taco chili. Sure, large slabs of meat are in season all year long via grill, oven, or smoker but large birds, pot roasts (and all the heavy trimmings that come with them) and hearty stews are winter meals in this household. It's time for the change to a juicy carne asade from the grill and pull apart briskets in the smoker.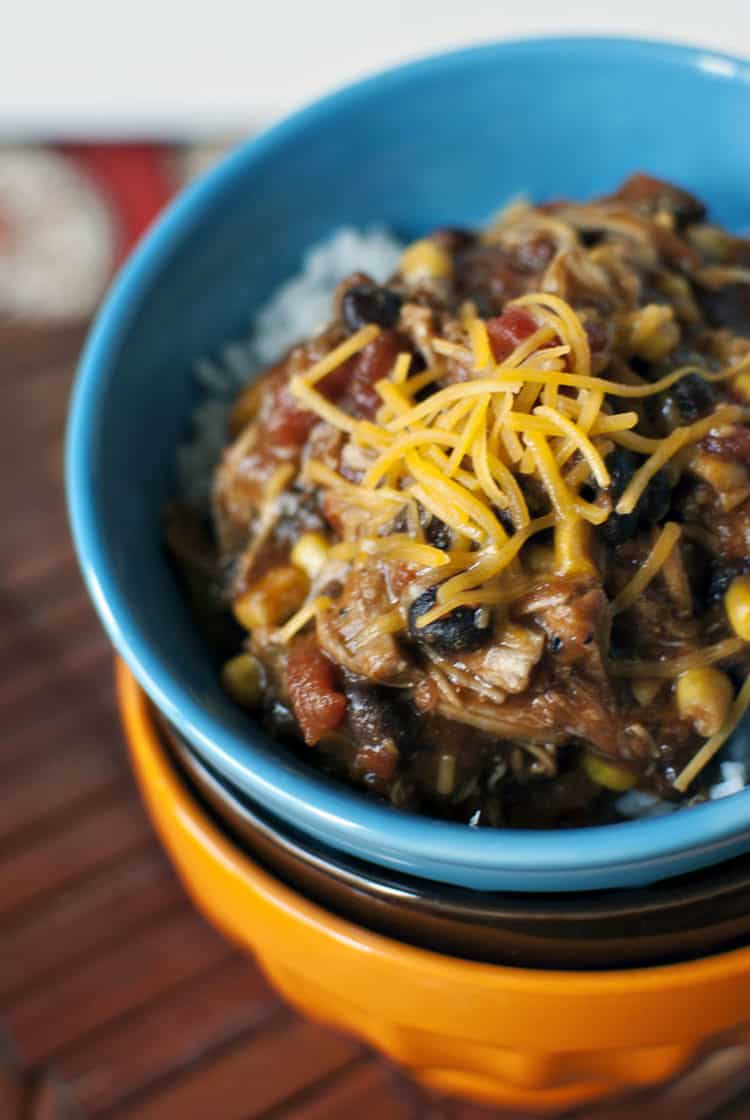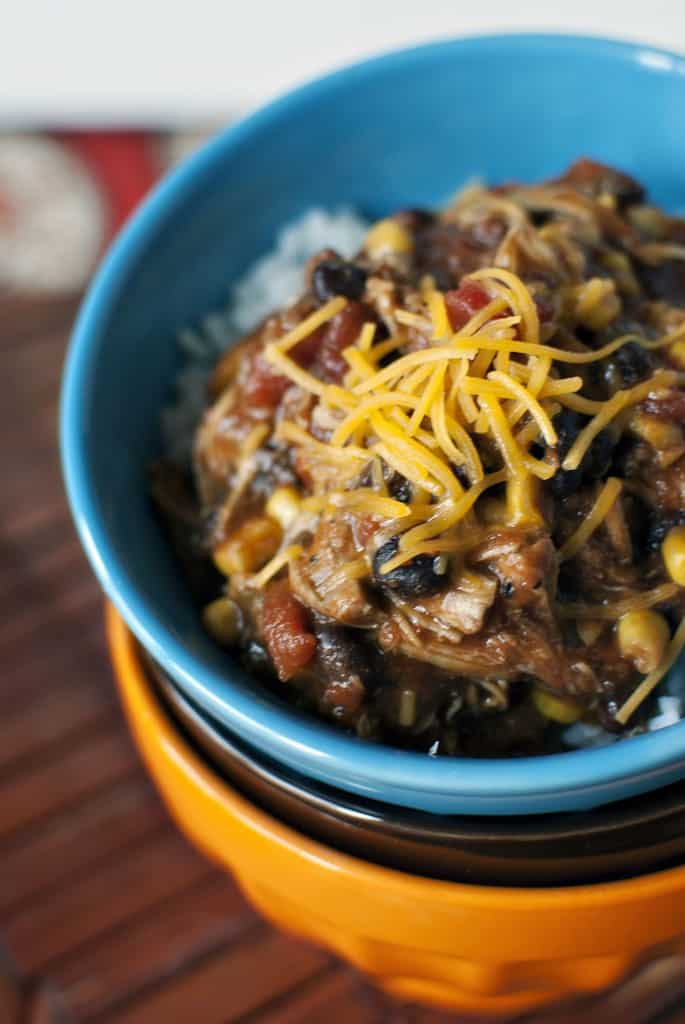 Slow Cooker Chicken Taco Chili
Found on Sprinkled With Flour, adapted from skinnytaste
Ingredients: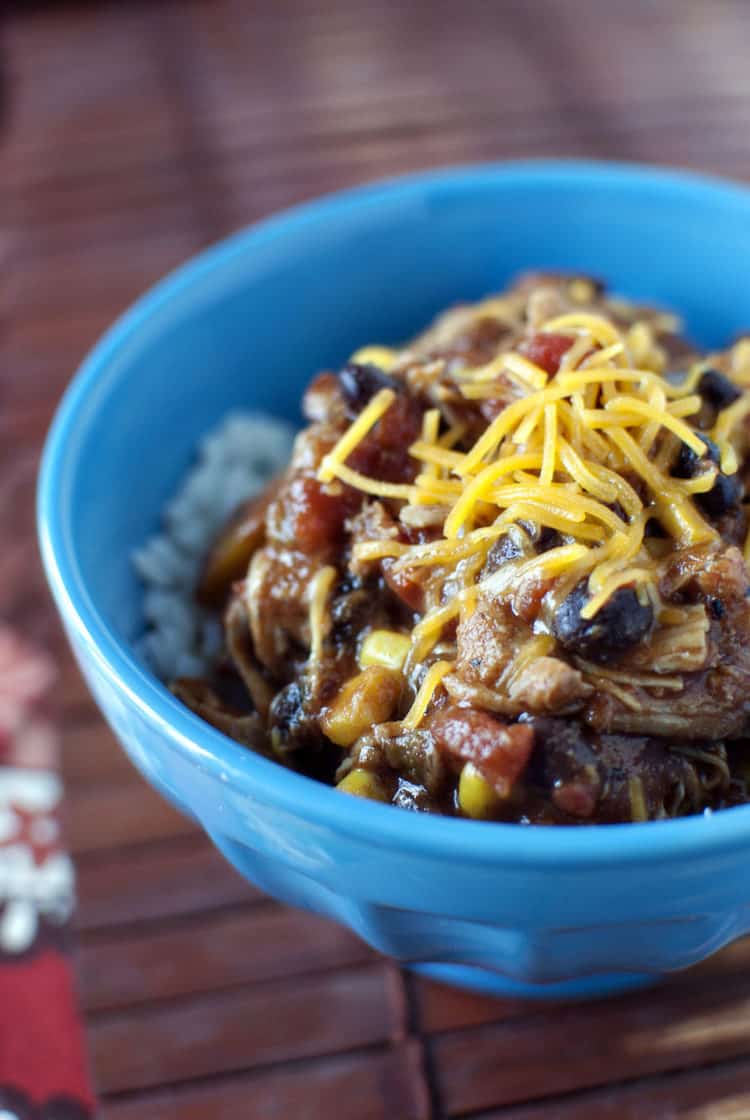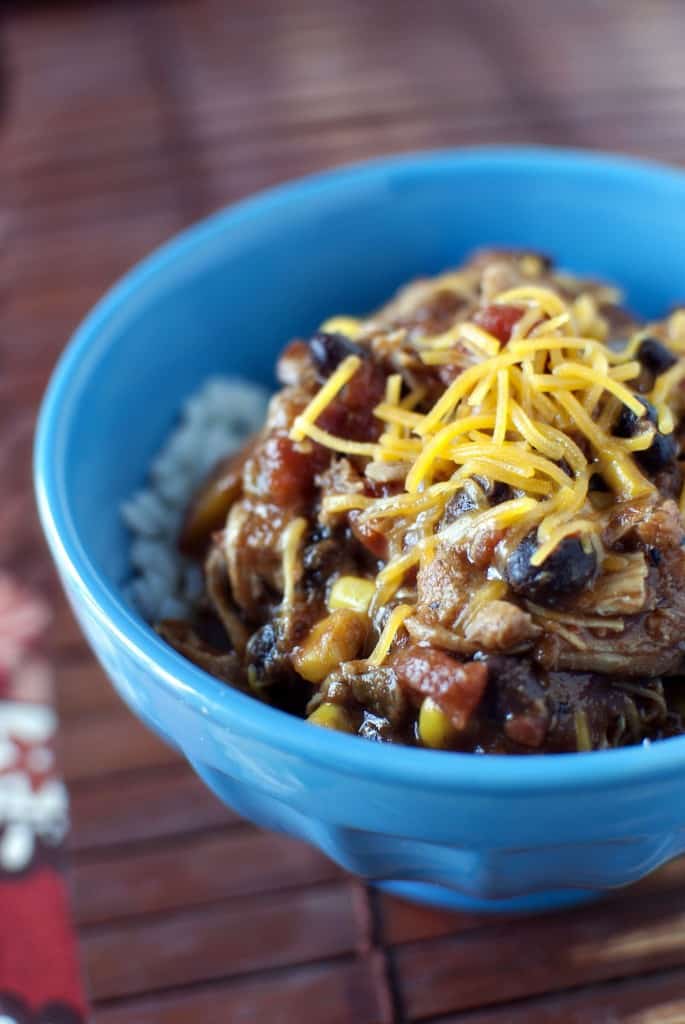 1 onion, diced (optional)
1 16-oz can black beans
1 16-oz can kidney beans
1 8-oz can tomato sauce
1 8-oz can corn
2 (14.5-oz) cans diced tomatoes w/chilies
1 packet taco seasoning
1 tbsp cumin
1 tbsp chili powder (can reduce this amount for less spiciness)
2 garlic cloves, minced
3-4 boneless skinless chicken breasts
1 package shredded cheddar cheese
Preparation:
Combine beans, onion, corn, tomato sauce, cumin, chili powder, garlic, taco seasoning in crockpot.
Place the chicken on top and cover.
Cook on low for 8-10 hours or on high for 6-8 hours.
Before serving, use a fork to shred the chicken, and stir to mix.
Serve over cooked rice and top with shredded cheddar cheese.
Tip: This is also great topped with fresh cilantro, sour cream, and jalapenos.  It keeps very well in the refrigerator and tastes even better the next day.  For additional flavor, squeeze a little fresh lime juice (to taste) into the meat and stir.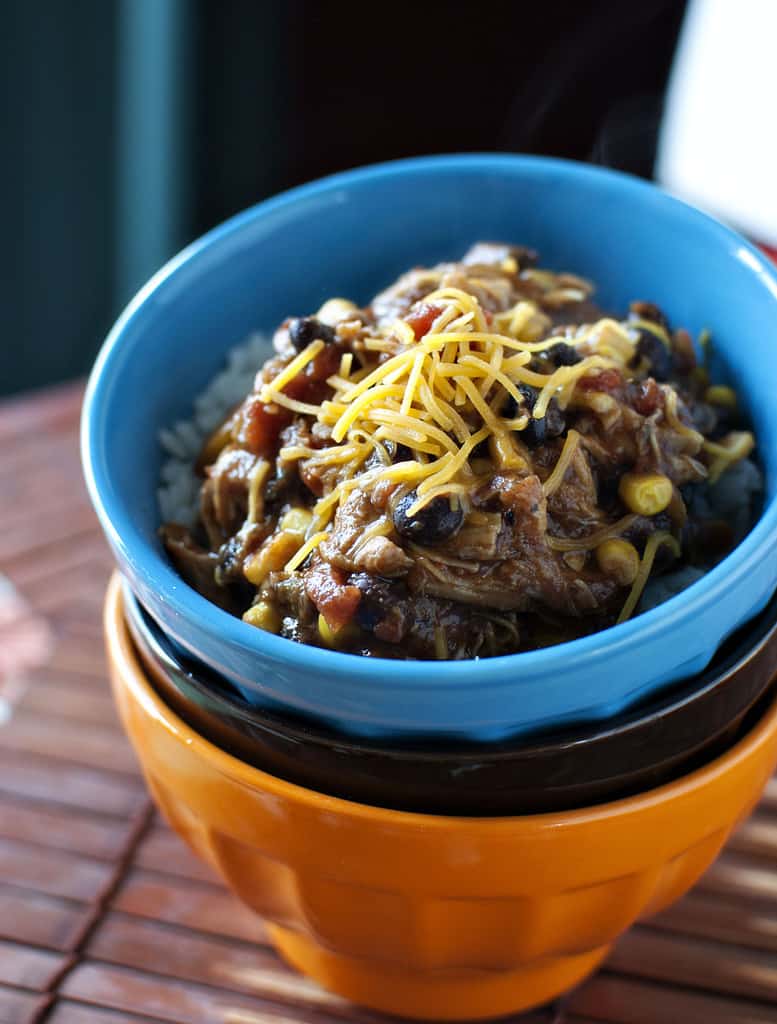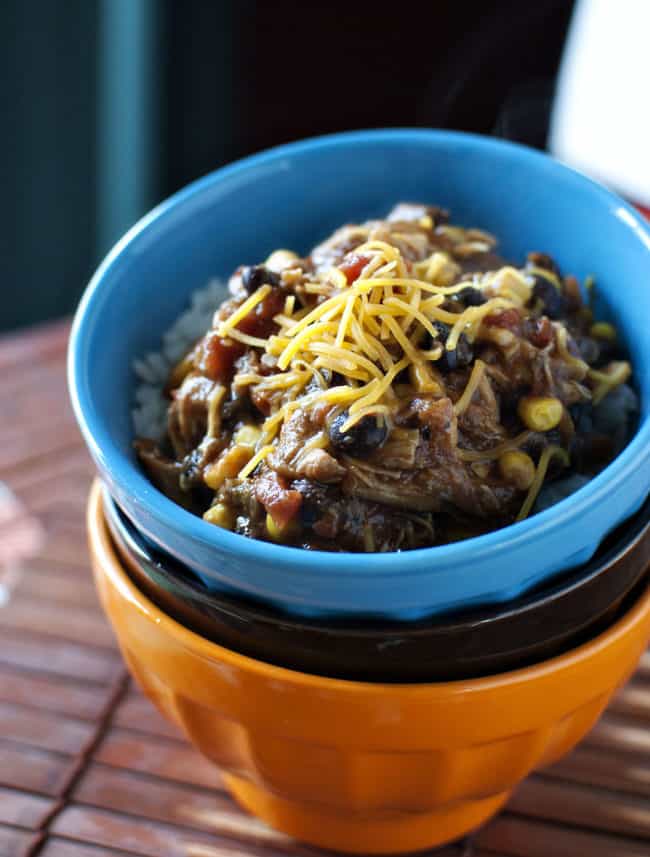 I used 2 lbs chicken thighs. I probably will use 3 to 4 pounds of thighs when I make this slow cooker chicken chili again.
I'm glad I made this a priority before my crock pot returns to storage. I was shocked to see how simple the prep was when I went to make it hurriedly before work, amazing when the chicken thighs feel apart without much help from myself after simmering all day and more than pleased with the flavors. Nothing so spicy that you weren't able to taste anything distinctly, and nothing so bland that it couldn't be picked out and enjoyed on it's own.
And sure, it may have to cook in a slow cooker for 8 to 10 hours, but it doesn't get much easier or quicker then this when it comes to putting supper on the table.