Creole bread pudding is like no dessert you've ever tasted. But after one bite (and a dip into the bourbon whiskey sauce), you won't want any other kind!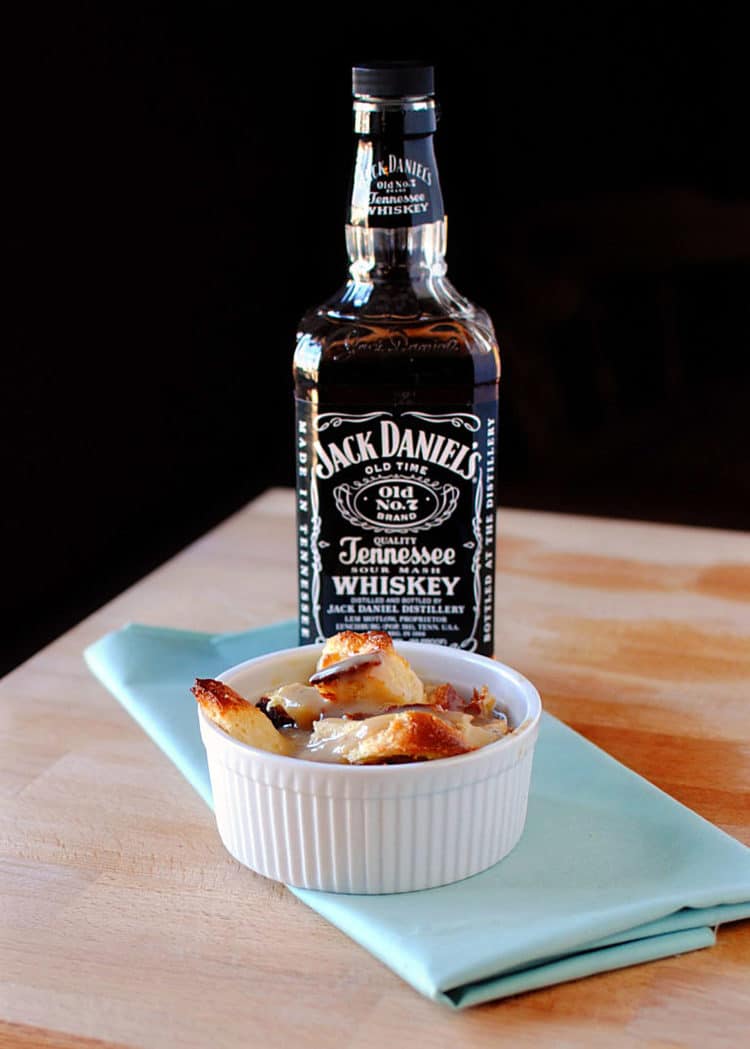 I have been working on trying to create a good website. A good food blog. I have no aspirations of becoming the next Pioneer Woman (mainly because I doubt Handsome is ever going to trade in his power drill for cowboy boots) but I do want to create something I am proud of.
I have worked hard at trying to develop my photography skills because I enjoy it and want to learn more about taking a good picture. In the past year, I have submitted to Tastespotting, Foodgawker and the likes so many times that Handsome no longer has to hear about every decline or acceptance.

That is, until the other day.
While running through my normal tasks of checking my email I opened one that read,
Kita,

Thank you for your submission to InsertSiteHere. Unfortunately, it was not accepted on the site due to the following issues:

An Unknown Reason

If you have a question about a submission, email us and we will get back to you as soon as we can. We do appreciate your contributions to InsertSiteHere and look forward to more submissions from you soon.
I laughed for a solid five minutes. I will not be deleting this email any time soon, but keeping it as a reminder. I've always said the foodporn sites should just have "Just don't like it" as an option (ha, they could even call it "not my taste" to stick with the theme) when they turn down some pictures – and I am 100% okay with that – and I believe this is as close as I am ever going to get.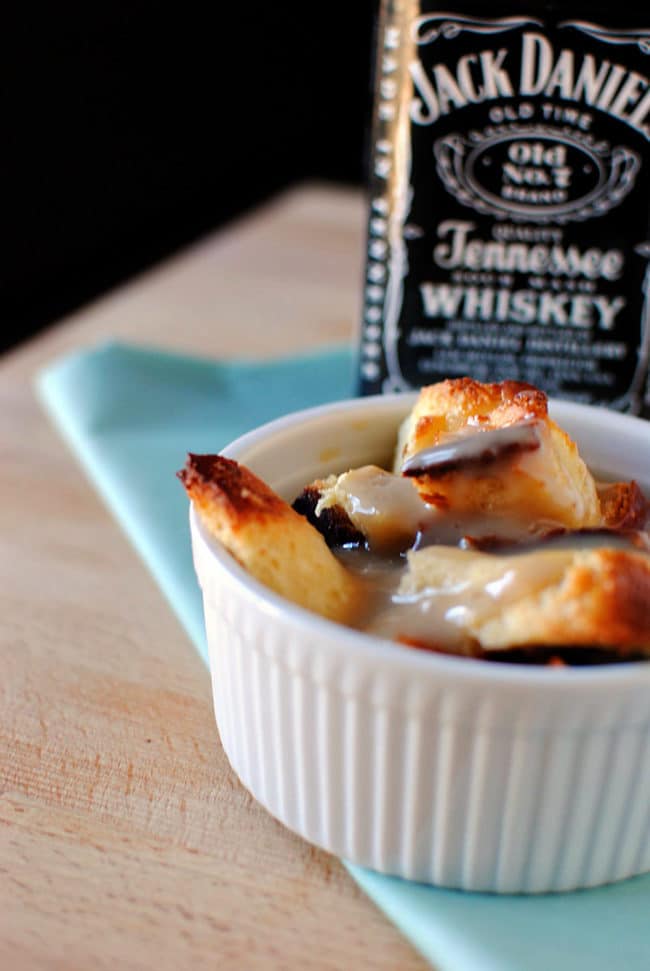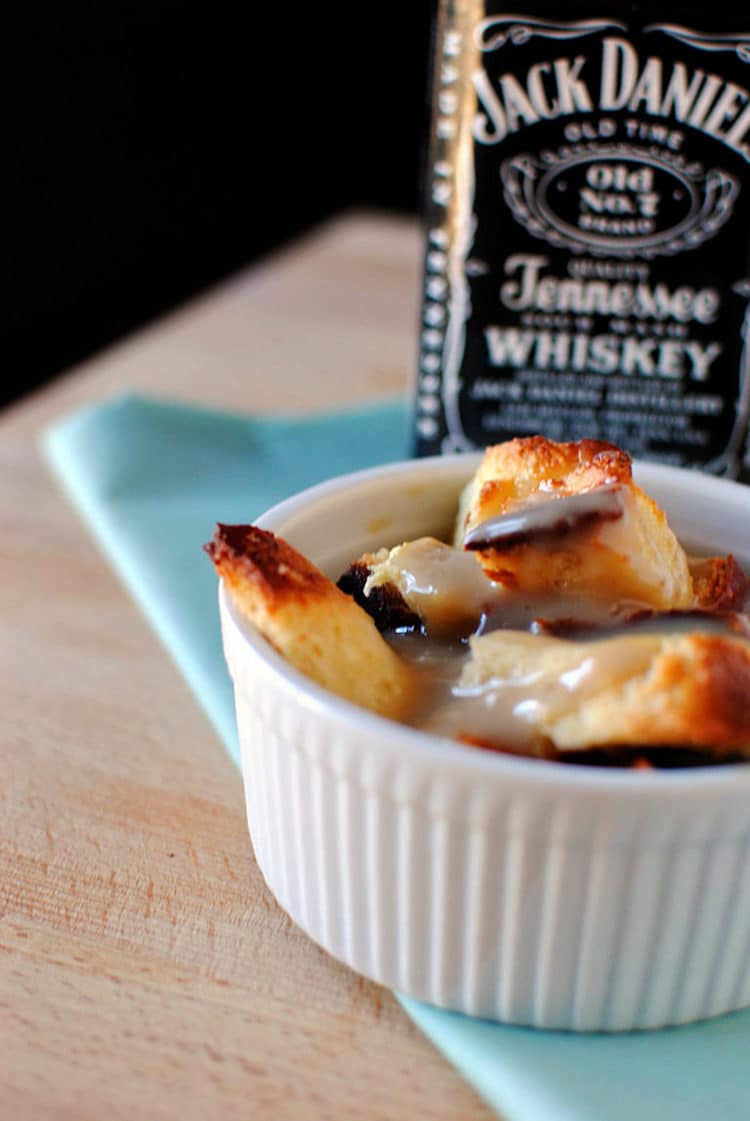 I'd never had bread pudding before making this Creole bread pudding. I thought the flavors were great, though. If I were to make it again, I would add a little more to the sauce ('pudding") recipe that the bread soaks in. I made mine in 2 small ramekins and an 8×8-inch pan and the liquid just wasn't enough. If I had used an 9×13-inch as the recipe called for, I am sure it would most definitely not been enough.
With that in mind, I believe that I enjoyed the texture of the not so over soggy bread. (I was concerned when starting this recipe that I would not enjoy the 'soggy bread' texture I thought I was in for.)
The whiskey sauce is what makes this recipe great (duh). Don't skimp.
I added about a half cup of heavy cream to my sauce to replicate a whiskey sauce I had previously made and enjoyed. I saved the whiskey sauce in a small container so that it would not sit on top of any leftover bread pudding.
I haven't yet figured out why this recipe was named Creole bread pudding. I'm guessing it has something to do with the booze, but I always thought Creole meant spicy. Doesn't matter, really.
Yield: 12 Servings
Creole Bread Pudding with Whiskey Sauce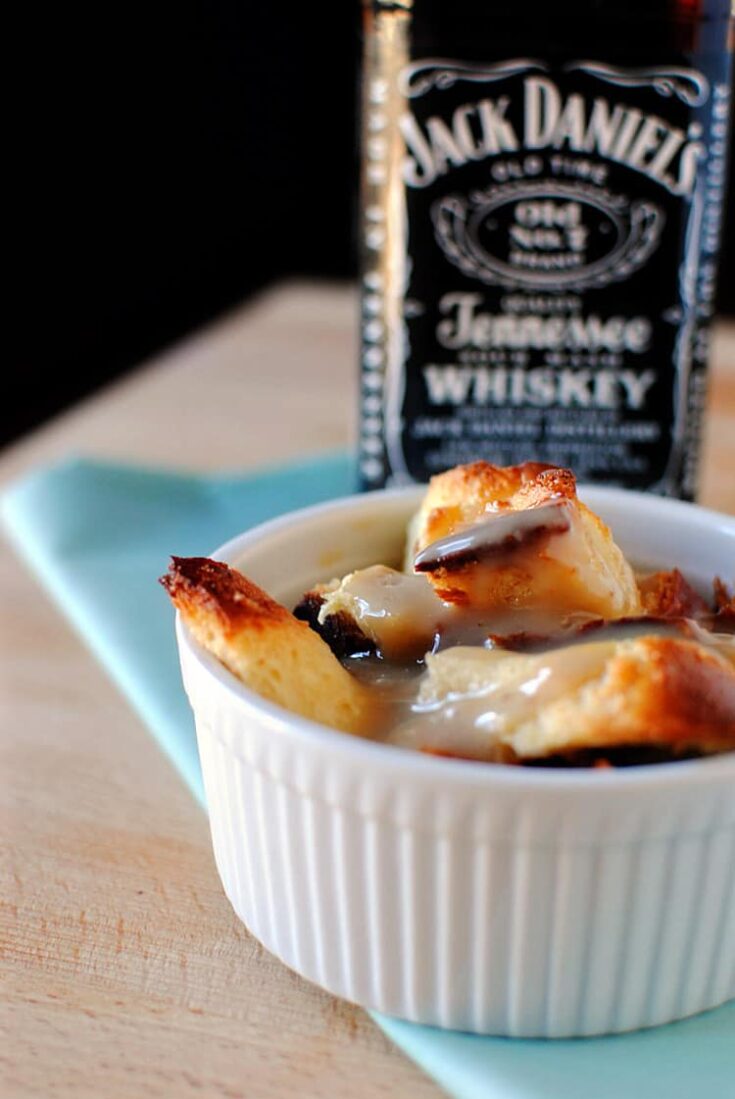 A classic southern recipe for Bread Pudding with a creamy Whiskey spiked Sauce
Additional Time
5 minutes
Ingredients
For the bread pudding:
Butter for greasing
3 large eggs
1 cup sugar
1 quart milk
1 teas vanilla extract
1/2 teas grated nutmeg
10 cups stale French bread, cut into 1-inch cubes
1 cup raisins
For the whiskey sauce:
1 1/4 cups water
1/2 cup packed light brown sugar
1/4 teas ground nutmeg
1/4 cup bourbon
1 1/2 teas cornstartch
2 teas unsalted butter
Instructions
Make the Bread Pudding
Preheat the oven to 350 degrees F. Generously butter a 9×13 inch baking dish.
In a large mixing bowl, beat the eggs with an electric mixer or a whisk until frothy.
Beat in the sugar, milk, vanilla, and nutmeg. Mix thoroughly.
Add the bread and raisins and stir well by hand. Set aside and let the bread soak for 15 minutes.
Pour the bread mixture into the prepared dish and smooth the top.
Bake just until set, about 45 minutes.
Make the Whiskey Sauce
Meanwhile, combine the water, brown sugar, and nutmeg in a medium saucepan and bring to a boil over high heat.
In a small bowl, stir together the bourbon and corn-starch, then stir into the sugar mixture and cook until the mixture thickens and is smooth, about 8 to 10 minutes (you will have to lower the heat as high will cause the mixture to bubble over).
Stir in the butter and serve over warm bread pudding.
Nutrition Information:
Yield:
12
Serving Size:
1
Amount Per Serving:
Calories:

317
Total Fat:

6g
Saturated Fat:

3g
Trans Fat:

0g
Unsaturated Fat:

2g
Cholesterol:

58mg
Sodium:

286mg
Carbohydrates:

57g
Fiber:

1g
Sugar:

33g
Protein:

9g
Nutrition information provided is an estimate from nutritionix.com. For specific health concerns, please put the recipe into your Dr recommended nutrition calculator.