Irish cream fudge is the perfect sweet treat for St. Patrick's Day. Or heck, any day that you want some creamy homemade fudge!
It was about a year ago when I noticed I was no longer flipping through cookbooks just waiting for the next delicious thing to pop out at me. No, I was reading them. Front to back. Absorbing the words as though it were the hottest Nicholas Sparks novel to date.
This is what makes Happy Baker: A Girls Guide to Emotional Baking grab your attention. Not the pages filled with gorgeous goodies, but the stories that get you from recipe to recipe. Erin writes about her experiences from being young and in high school to dating and falling in (and out) of love a little later in life.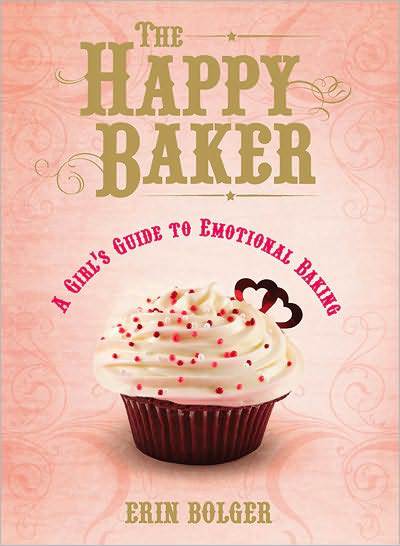 Technical Level: This book is built for anyone with a sense of humor or who has dealt with heartbreak. The recipes are simple and easy to execute with short ingredient lists that are probably going to be in your pantry. I have made several of the recipes and was smitten when I cracked open the spine to see short lists and easy to follow, no-fail instructions.
Graphic Design: The graphic design was the first thing that caught my attention about Happy Baker. I love the font style and the quality of the photographs within. The recipes are formatted so the ingredients are listed on one side of the page, with extra spaces in between steps. The instructions are clearly written on the other side of the page with the formatting matching the ingredient list.
Recipe Quality: The recipes in Happy Baker are designed to be quick ad easy for those in emotional duress or to impress someone new and they are right on the mark. Of the several recipes I have tried they have all been flavorful. I am not a sweets person, but I've really enjoyed the treats I've made from Happy Baker.
Personality: Could a book have more personality? Erin witty and amusing tales about broken hearts and friendships create a great mood for the whole book. Happy Baker is just like having a good friend when you've had a bad night with stories you can relate to and great pick-me-ups. It is a book I would default to if I ever needed to cheer a friend up and it would be a great gift (along with a good bottle of wine) to a single friend or any woman for that matter.
Why I'd Buy: Happy Baker was given to me for Christmas, but I would totally buy this book for myself (and will probably be buying it for some friends in the near future). It's such a fun read and with a price point of $17.95 it's worth every penny. The pictures are inspirational and the stories either make you laugh or smile. Not only is this a great book but it makes a great gift.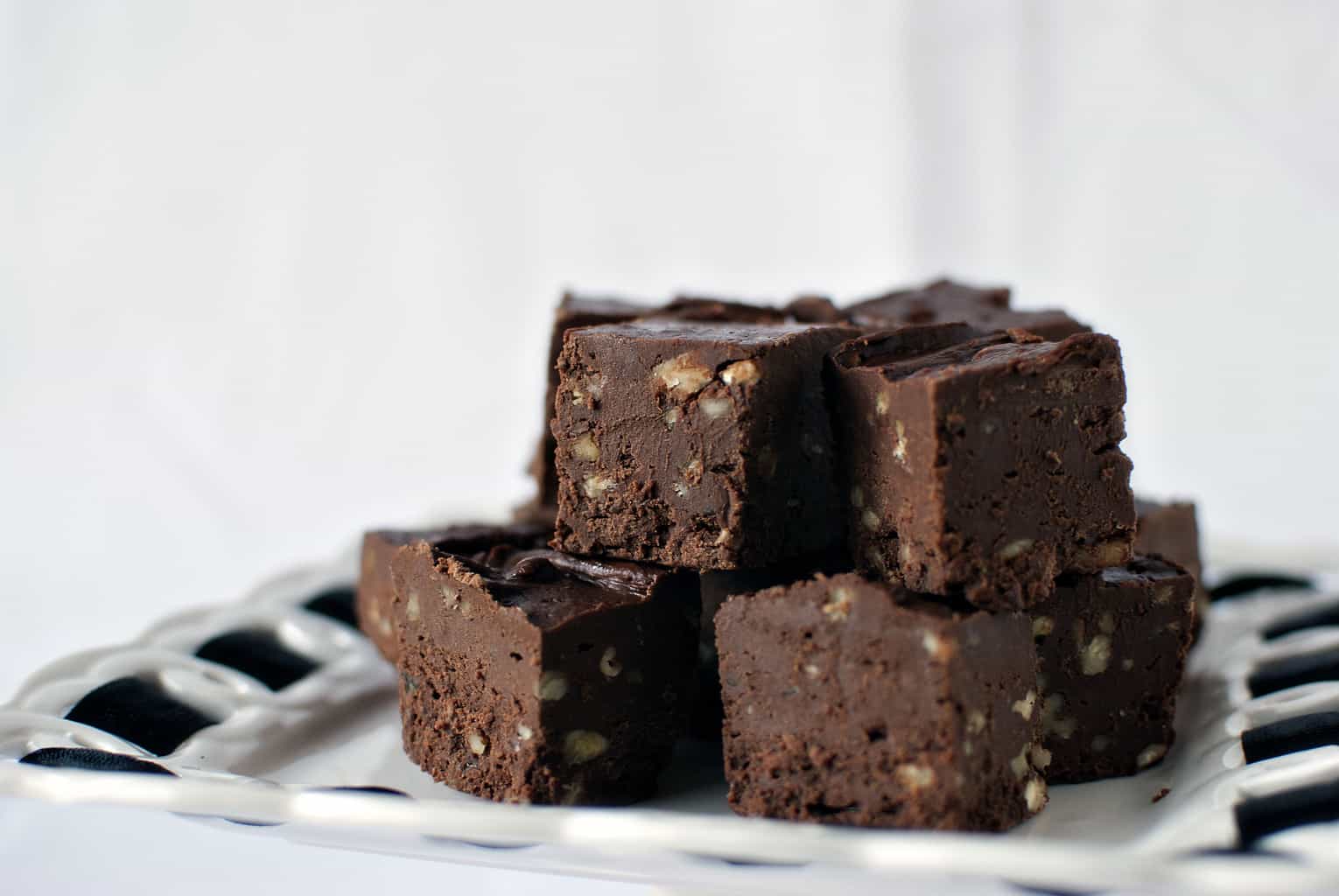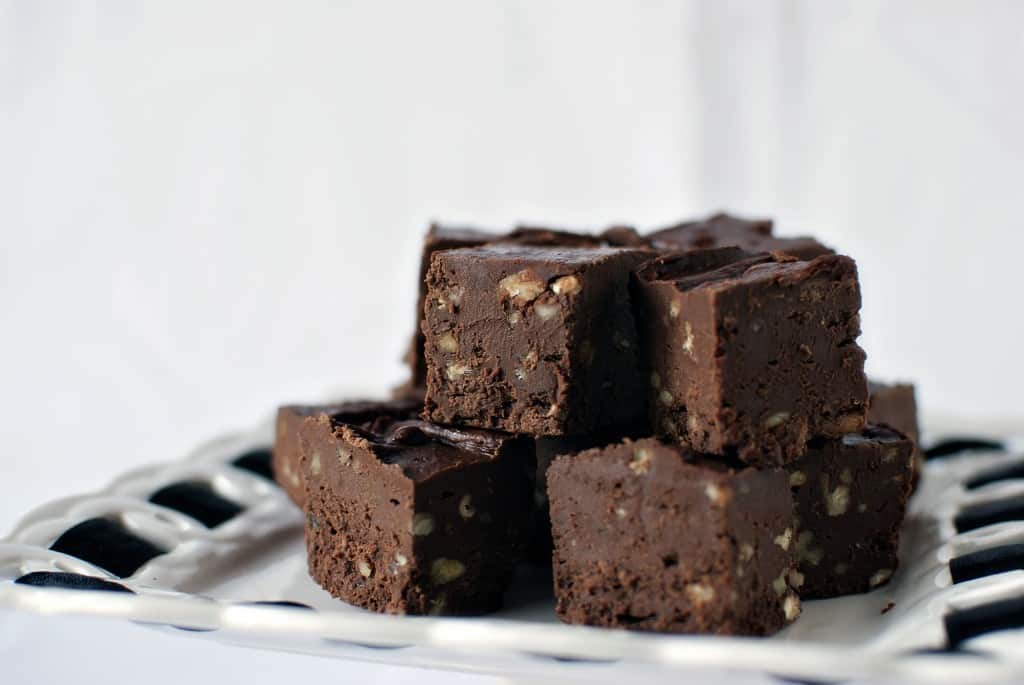 Irish Cream Fudge
From The Happy Baker: A Girl's Guide to Emotional Baking
Ingredients:
3 cups semisweet chocolate chips
1 cup white chocolate chips
1/4 cup butter
3 cups confections' sugar
1 cup Irish cream liqueur
1 1/2 cups flaked filberts (hazelnuts), roasted at 325F (160C) for 5-7 minutes
Preparation:
Melt chocolate and butter in a medium saucepan over low heat.
Remove from heat, stir in confectioners' sugar and Irish cream until the mixture is smooth.
Stir in nuts. Put mixture in a greased 8-inch-square pan, spread evenly.
Refrigerate until firm. Cut into small pieces.
WARNING: Please do not eat and drive! This Irish cream fudge has a serious boozy punch.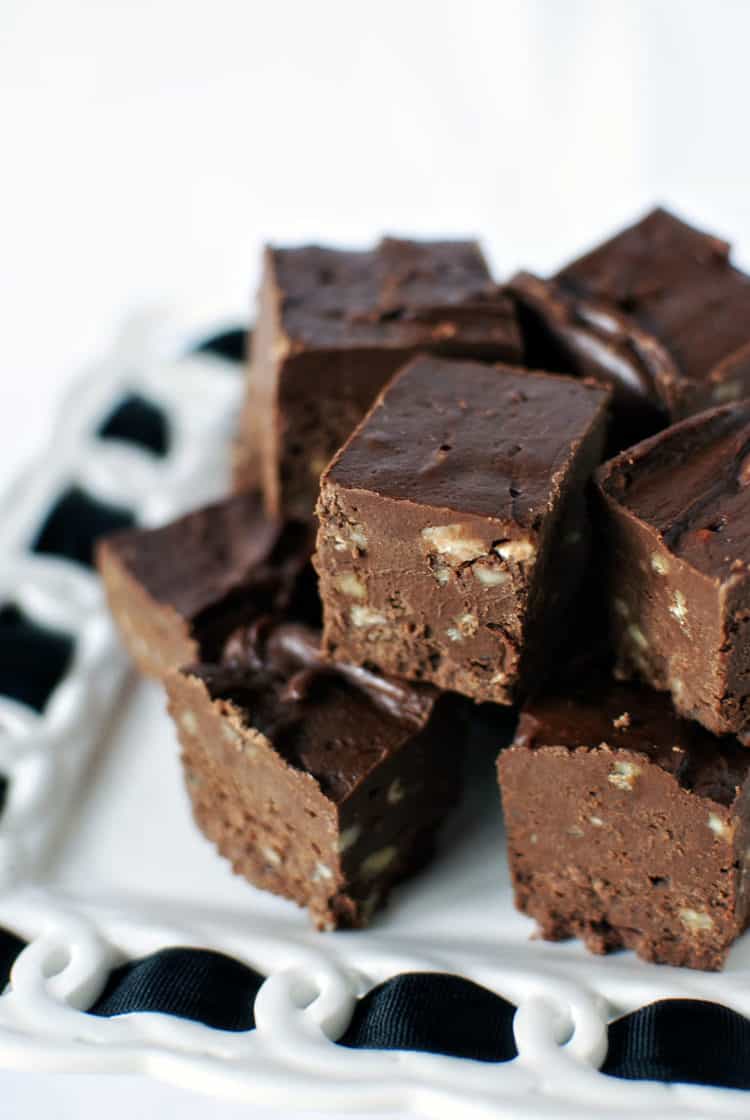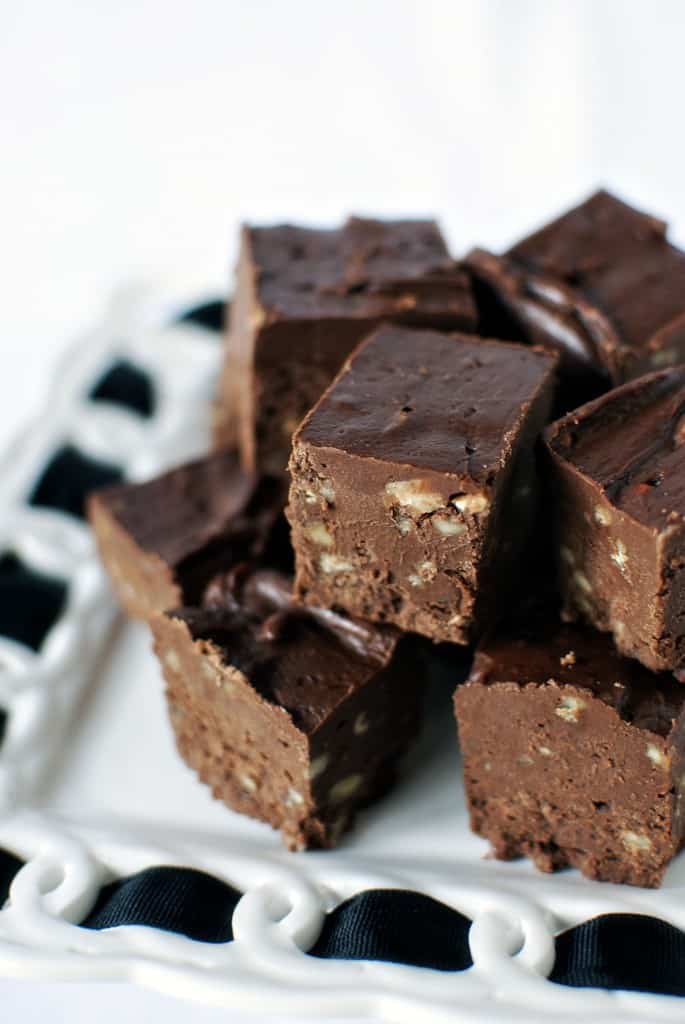 Now go put some green on and make a batch of Irish cream fudge. 🙂