Simple turkey and brie sandwiches. Because we have all had (and still have) those, "there's no time or desire to make a dinner" nights.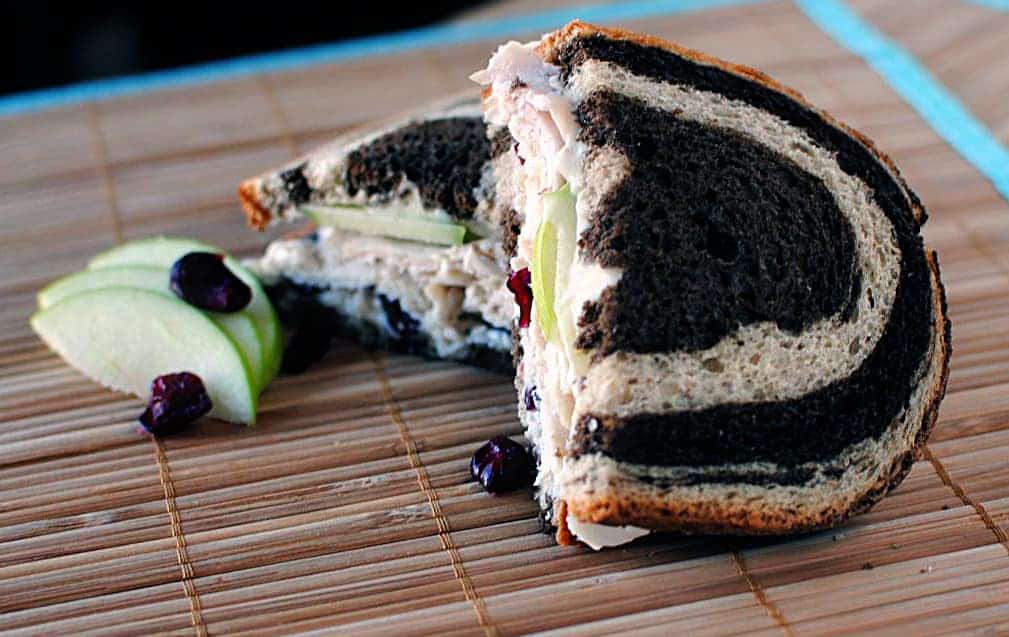 "You don't look like a food blogger." I can't be the only one who's heard that oh, 10,000 times.
I'm shocked by how many people say this to me on a day to day basis. So, just what does a food blogger look like? Are food blogger supposed to fit a type, because last time I checked, everyone liked to eat. I never realized how quickly people assume they know something about someone by the way they look. Are all kids who wear black emo? Is everyone with tattoos a punk?
Do reiki masters only have one solitary interest in life? And on top of that, why does how you look matter at all regarding what you do. In such a forward thinking open minded time, I can't believe how much judgment we are all put under by our looks.
If you met me today, you'd see a girl with red hair, a few piercings, in a comic shirt, blue jeans, and cowboy boots. Tomorrow, I'll be rocking a business suit with that same red hair and nose ring – and looking damned professional. Am I supposed to be walking around with an apron on because I enjoy food? By saying such a thing, are they implying I'm not curvy enough? Too curvy perhaps? Am I not enough like Julia Child to rock out in the kitchen? So tell me, how should a 'food blogger' look? Because from my seat at the dinner table, I don't really care how you look as long as it tastes good.
For all of those people who don't think I look like a food blogger, all I can say is, see you in the kitchen.
Now, check out this simple turkey sandwich – for a food lover of any skill set.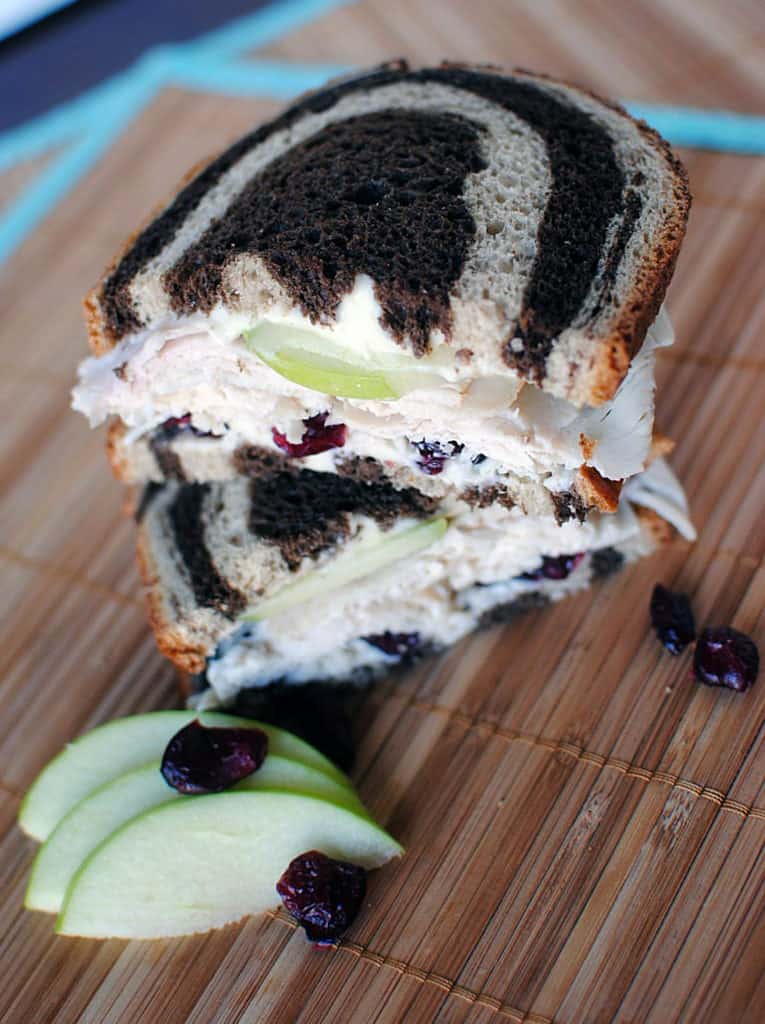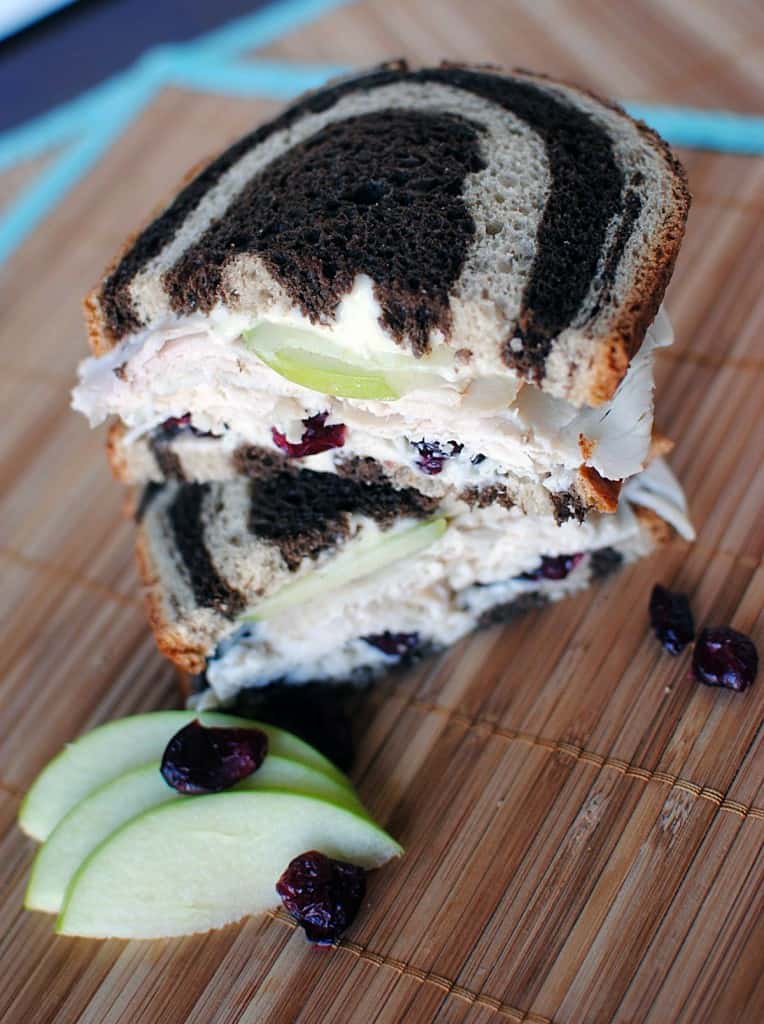 Ingredients

Marbled rye and pumpernickel bread

sliced turkey

creamy brie

sliced granny smith apple

dried cranberries

S&P to taste

Instructions

Spread creamy brie over marbled rye. Sprinkle with dried cranberries, layer with sliced turkey and apples. Place another slice of bread on top and serve. If you're feeling frisky, grill the sucker. It makes the brie ooze out and awesome. (And if you're feeling extra sassy, throw a few crunchy potato chips in the middle of the while shebang).

Notes

a la me and that container of brie that had a use by date fast approaching

Nutritional informations provided as a courtesy and is only an approximatation. Values will changes based on ingredients used.

⭐ Tried this recipe? Rate it ⭐

Help out the next person and give it a star rating below!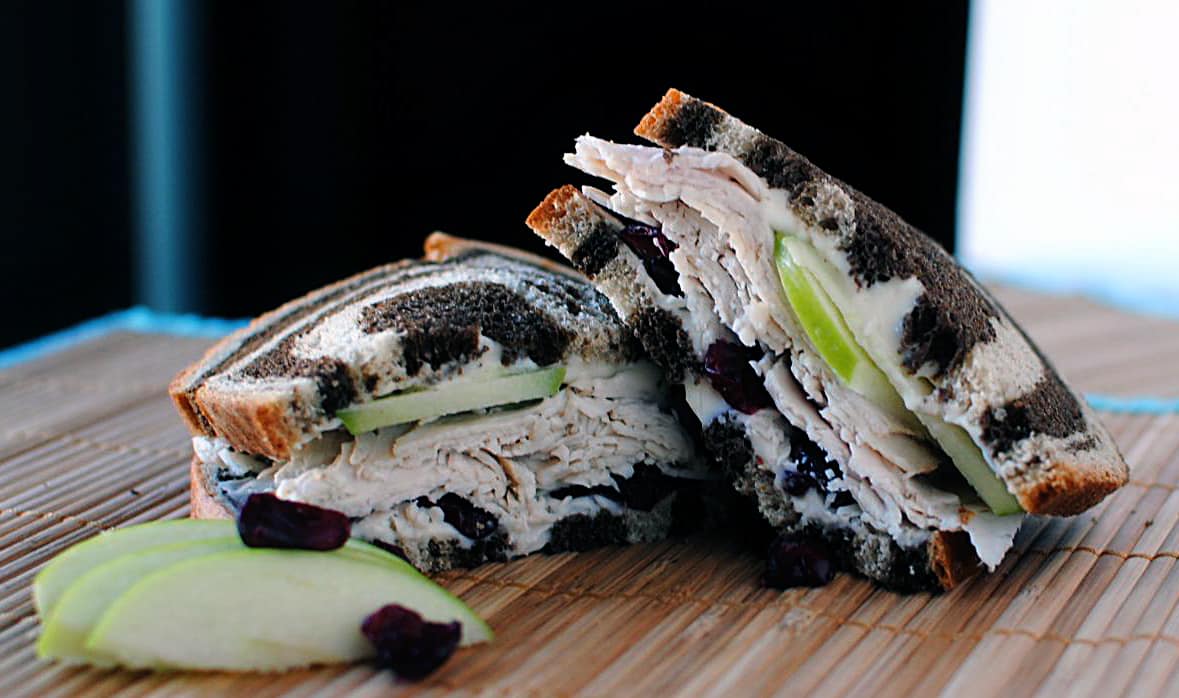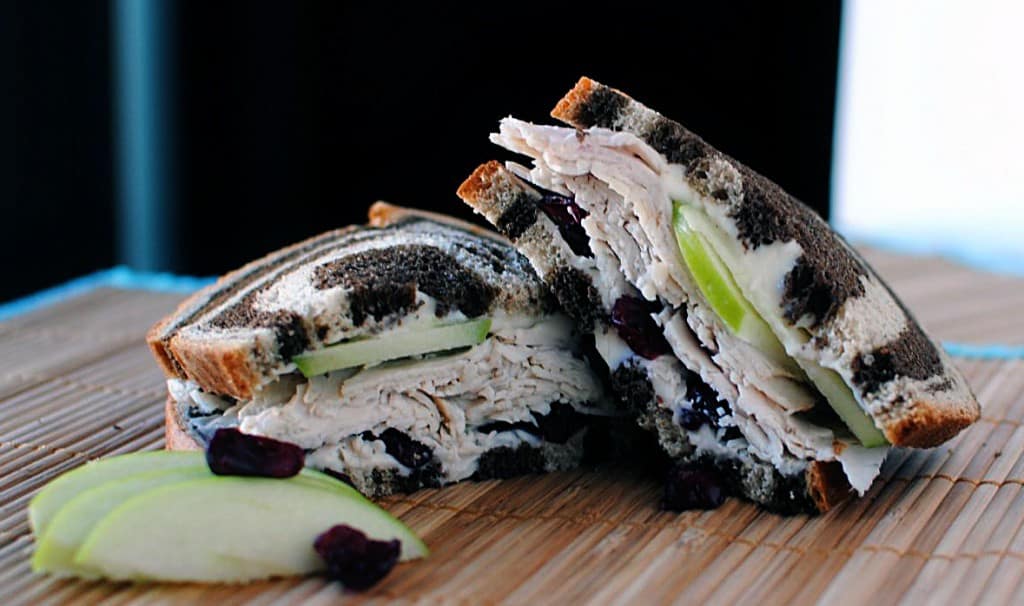 I've been into sandwiches lately (maybe its because of the homemade bread kick) and this simple turkey sandwich is a great one. Enjoy! 🙂