This Tres Leches cake is perfect. It's a ruin your weight watchers plan binge eat half the cake with a fork for breakfast and hide the rest for later kind of good.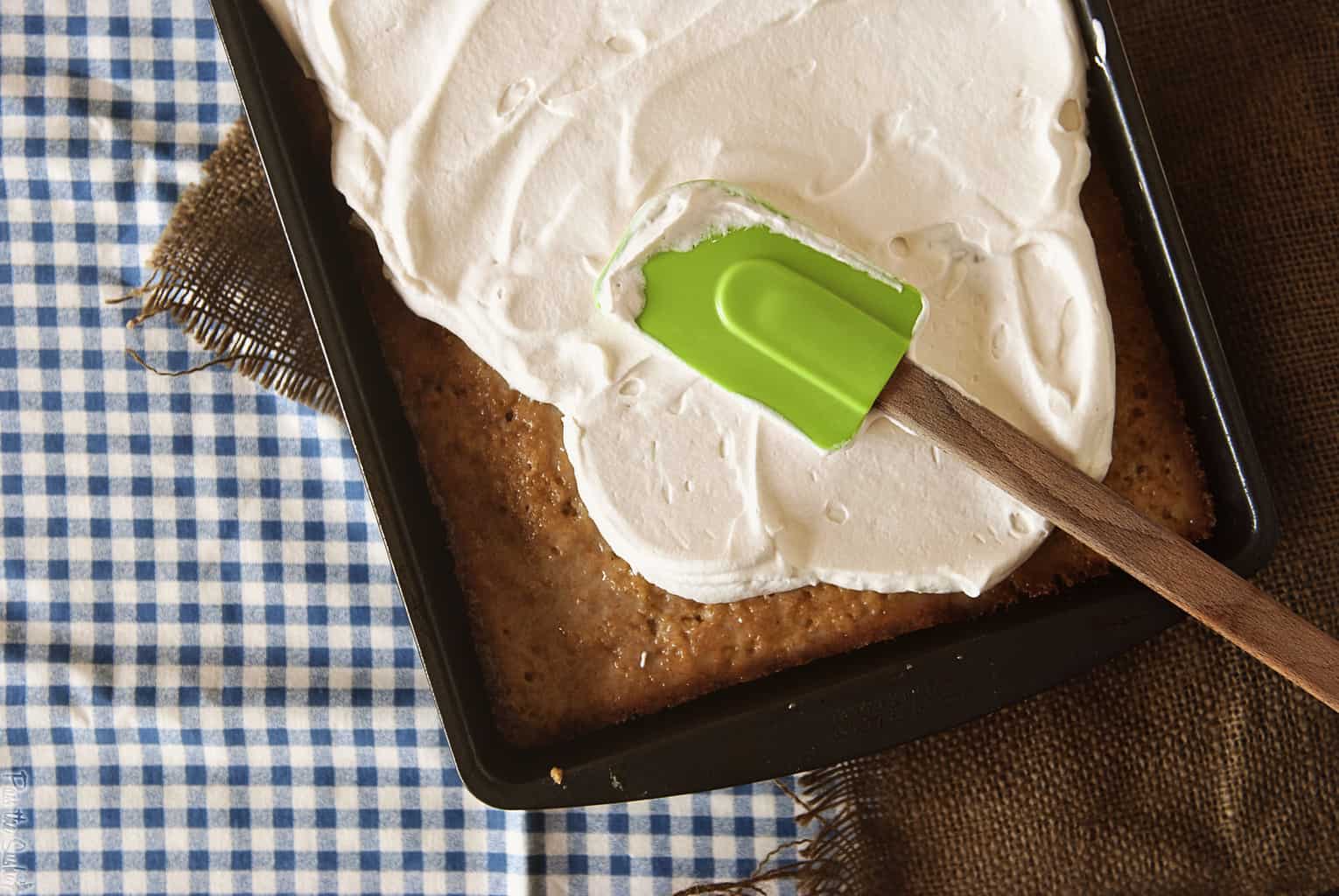 Cinco de Mayo is almost here and I am really really sad. I'm pretty sure I could eat Mexican for an entire month long celebration of Cinco de Mayo if we wanted to make this party last… But I'm also sure I would be painfully single and looking for a place to rent on the cheap too as Handsome patiently puts up with a few Mexican recipes by eating a bag of Chex mix for dinner but wouldn't have it for a month straight.
But we're finishing out the Cinco de Mayo celebration on PtS and GirlCarnivore with a bang!
Tres Leches Cake!
First, this tres leches cake is amazing. Bees Knees. Boom shizzle and so forth. It's simple, but the few ingredients really hold their flavors. That 1/2 teaspoon of cinnamon is just enough. The cake is perfect. It's ruin your weight watchers plan binge eat half the cake with a fork for breakfast and hide the rest for later good. I mean, I would never do that… But it could be that good… If you had a fork and no one was looking. 😉
Second, the handy dandy BEAST of a machine I used to make this was awesome. The guys and gals over at BigKitchen sent me an awesome Cuisinart Hand Mixer to test out and like a big tool I sat on it for a while. I had a hand mixer once, and it ruined hand mixing relations for me for a long time. It had two speeds, off, and oh god the kitchens on fire. There was nothing that could be effectively mixed with it. So, even though I hated washing the bowl and mixer every time I needed to whip something up, I ended up relying on Betsy, the KitchenAid stand mixer, for every little thing.
That was until yesterday morning, when I needed to whip this topping up in no time, snap pics and get to work.
This amazing dodad comes with a whisk attachment! And it has 9 speeds, and an engine like a tank, so it gracefully powered up to speed and whipped the frosting into soft peaks in no time. I was genuinely shocked it did such an amazing job. Even though I do love Betsy, its going to be great making pancakes, brownies, and quick breads without having to haul out so many big supplies.
Wanna know the best part? The ever patient, ever awesome people at BigKitchen are sending one to a lucky reader as well! Hop to the bottom of this post for details!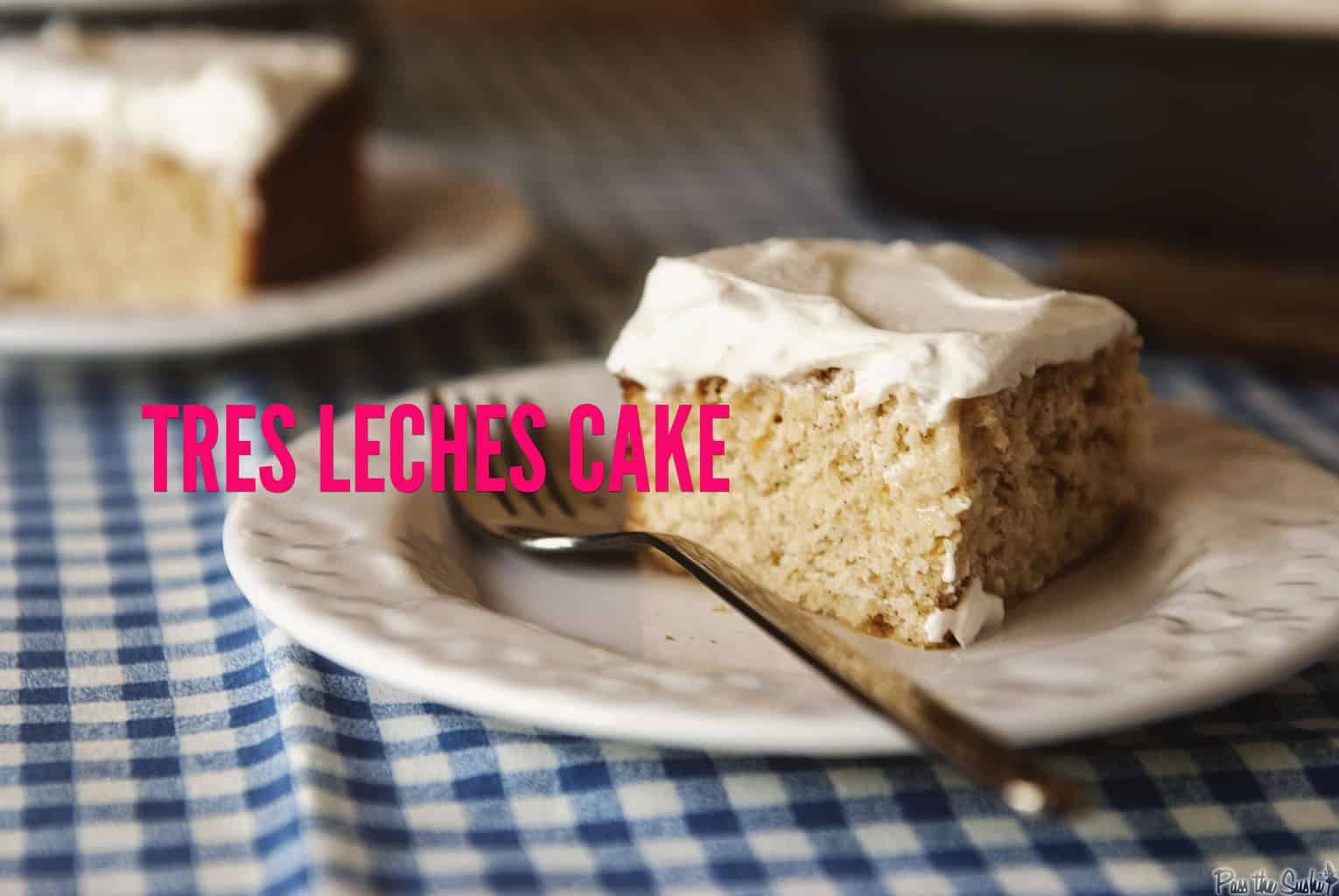 If you've tried this Tres Leches recipe or any other recipe on passthesushi.com please don't forget to rate the recipe and let me know where you found it in the comments below. I love hearing from you! You can also follow along for more good eats and travel tips on Instagram @passthesushi & @girlcarnivore, Twitter & Facebook.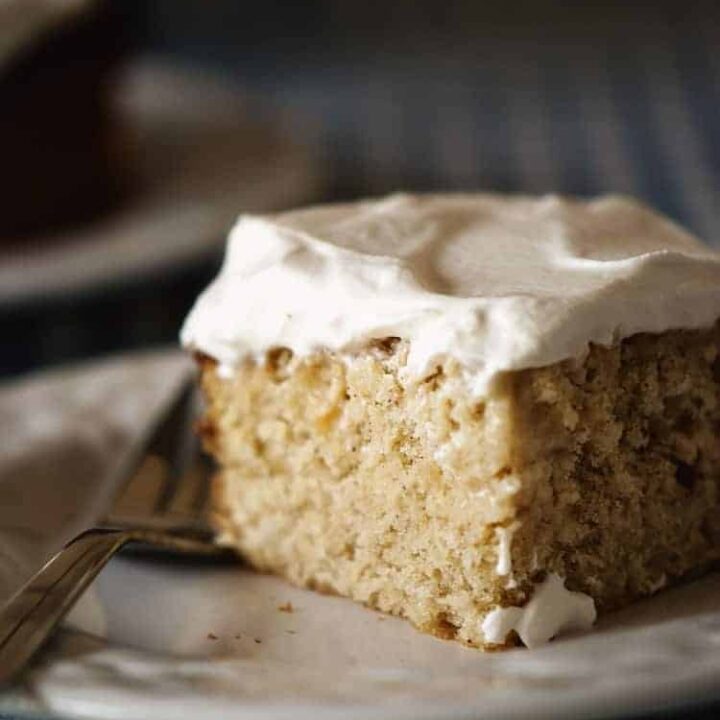 Tres Leches Cake
Total Time:
4 hours
10 minutes
Tres Leches means three milks, which can make for an awfully heavy and dense cake when you think about it. But the magic elves in the Cook's kitchen made this work in big ways without falling to a soggy mess.
Ingredients
For the Milk Mixture:
14 oz can sweetened condensed milk
12 oz can evaporated milk
1 cup heavy cream
1 tsp vanilla extract
For the Cake:
2 cups flour
2 tsp baking powder
1 tsp salt
1/2 tsp ground cinnamon
8 tbsp butter
1 cup whole milk
4 large eggs, at room temp
2 cups sugar
2 tsp vanilla
For the Topping:
1 cup heavy cream
3 tbsp corn syrup
1 tsp vanilla
Instructions
Prepare the milk mixture:
Put the condensed milk into a microwave safe bowl (use a big one). Cover tightly (no joke) with plastic wrap and microwave on low power for 9-15 minutes, stirring and replacing the plastic wrap every 3 minutes. Seriously,  replace the plastic wrap every 3 minutes. Watch the microwave like a hawk. This goes from awesome to sticky hot mess all over your microwave in seconds. Not that I would know.
When slightly darkened and thickened, remove plastic wrap and slowly whisk in the evaporated milk, cream, and vanilla. Cover and set aside.
For the cake:
preheat the oven to 325 degrees and grease a 9x13 baking dish.
Whisk the flour, baking powder, salt and cinnamon in a bowl and set aside.
Melt the butter with milk in a small saucepan over low heat. Remove from heat to cool.
Using a stand mixer fitted with the whisk attachment, whip the eggs on medium speed until foamy, about 30 seconds. 
Slowly add the sugar, and continue to whip until incorporated, 5 to 10 seconds. Increase the speed on that bad boy to medium-high and whip those eggs until they are thick and glossy, 5 to 7 minutes longer. 
Reduce the speed and pour in the milk and butter mixture and vanilla. 
Add the flour mixture, in three additions, scraping down the sides as needed with a rubber spatula. 
Spread cake batter into prepared baking dish and bake for 30-35 minutes until toothpick inserted in the center comes out clean. 
Cool on a wire rack for 10 minutes.
Using a wooden skewer (bigger than a toothpick), pole holes all over the top of the cake at 1/2" intervals. 
Slowly pour the milk mixture over the cake until incorporated I poured a little at a time in different areas and let it be absorbed before continuing on. 
Let sit at room temperature for 15 minutes before placing in the fridge for 3 to 24 hours, uncovered.
Make the whipped topping:
Remove the cake from the fridge 30 minutes right before serving. 
Using a stand mixer (or a hand held mixer with the whisk attachment) whip the cream, corn syrup, and vanilla on medium low speed until foamy, about 1 minute. 
Increase the speed gradually to avoid splatter and whip until soft peaks for about 2-3 minutes. Spread over cake, slice and serve.
Notes
from Cook's Illustrated Mexican Favorites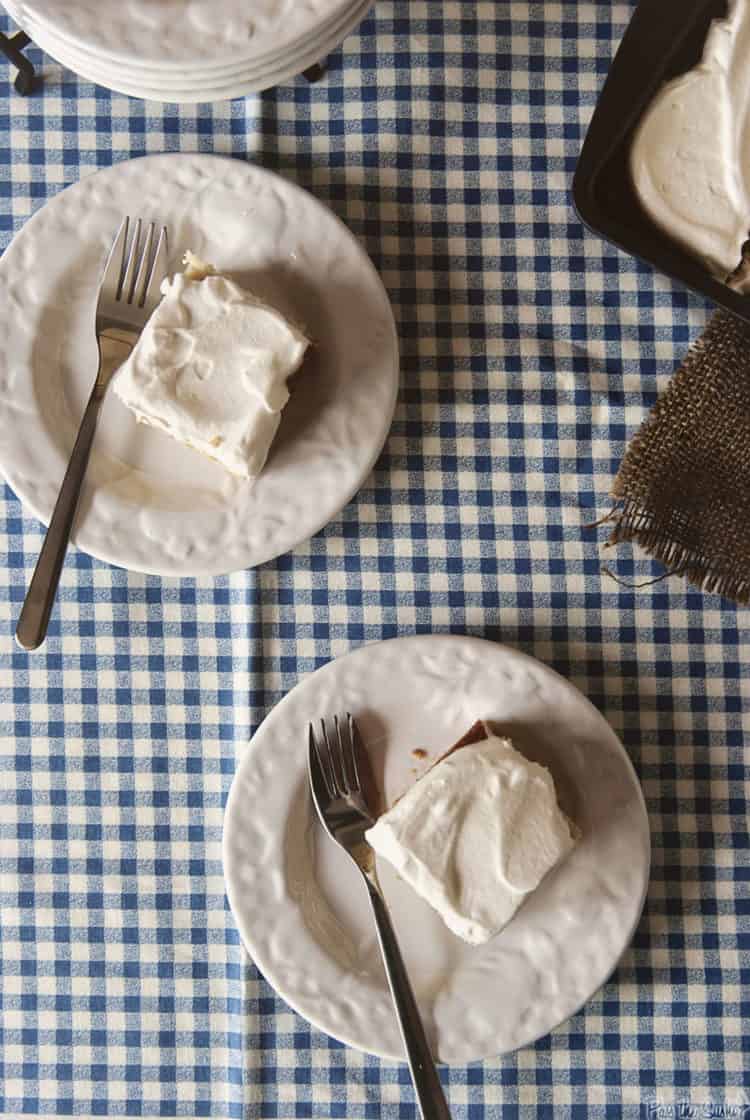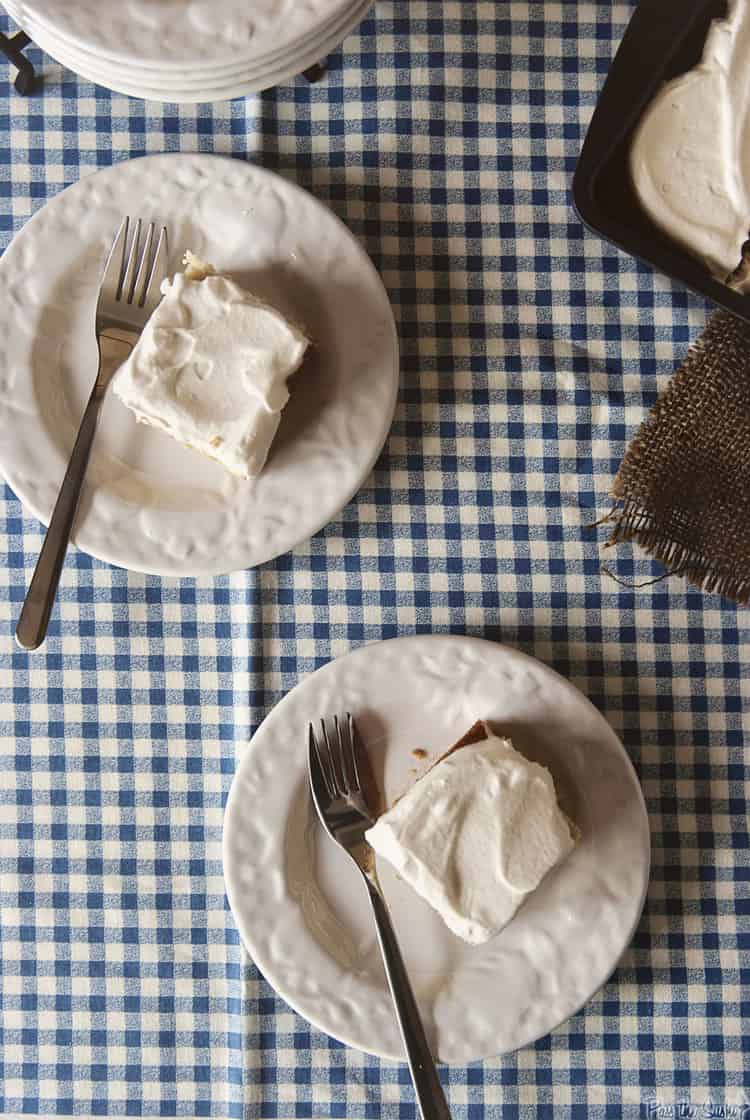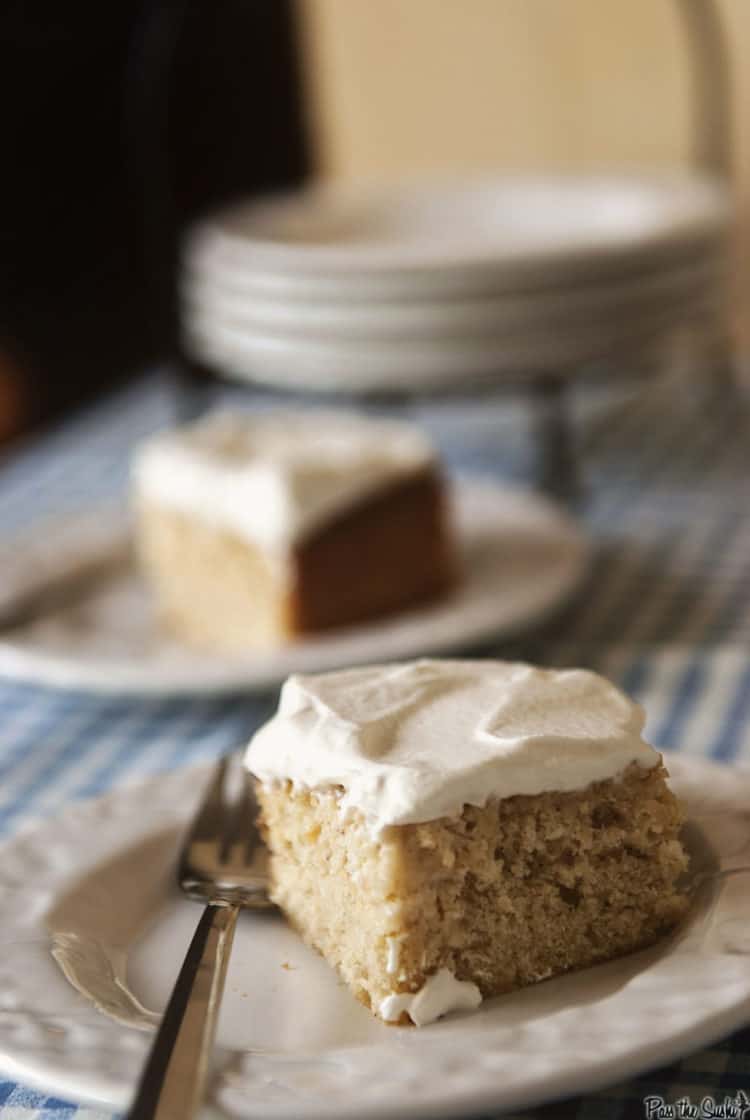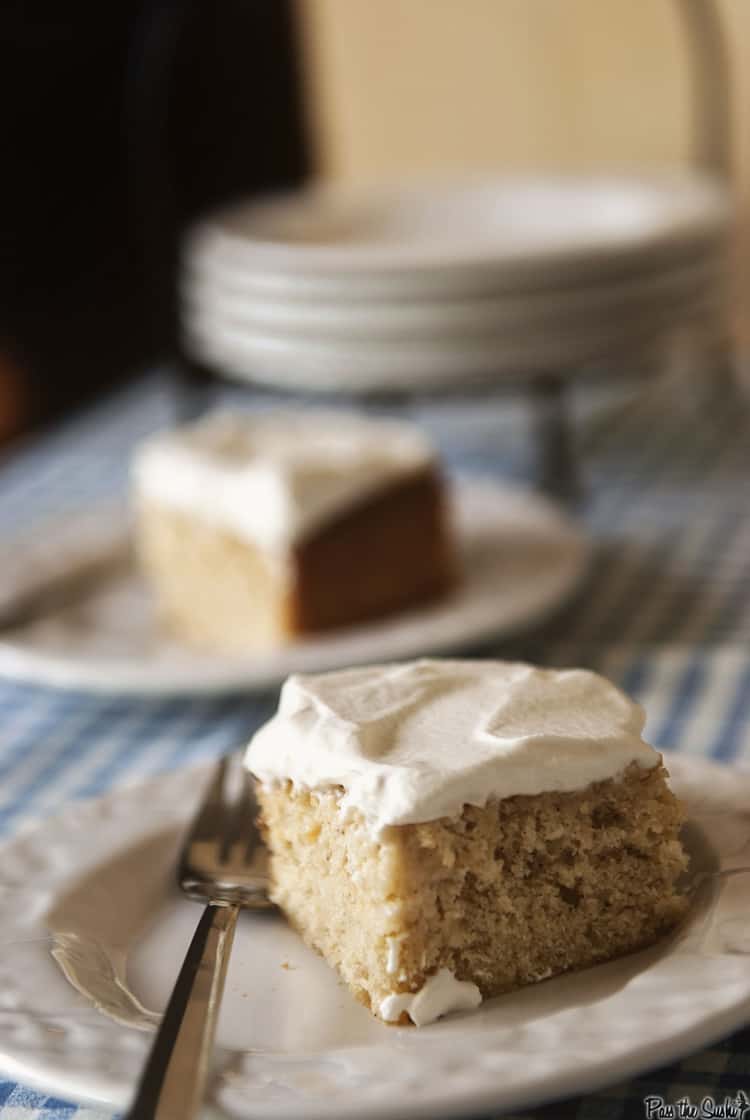 BigKitchen Cuisinart Mixer #Giveaway
To enter to win your own Cuisinart Mixer hop over to BigKitchen then come back here and tell me what the dreamiest product was.

Earn Extra Points by doing the following and leaving me a comment saying you have:
Following Pass the Sushi on Facebook 
Following BigKitchen on Facebook
Joining the Email Subscription
Following Pass the Sushi on Twitter
<3ing @BigKitchenStore on Twitter 
Tweeting about this giveaway including

@passthesushi Cuisinart Mixer #Giveaway

Subscribing to my RSS Feed
Google +ing this post
And as always, I'm a totally down for bribes and flattery. 
Entrees accepted through midnight Friday May 10th 2013. Winner will be contacted by email  announced on May 14th's post. Winner must live in the United States.