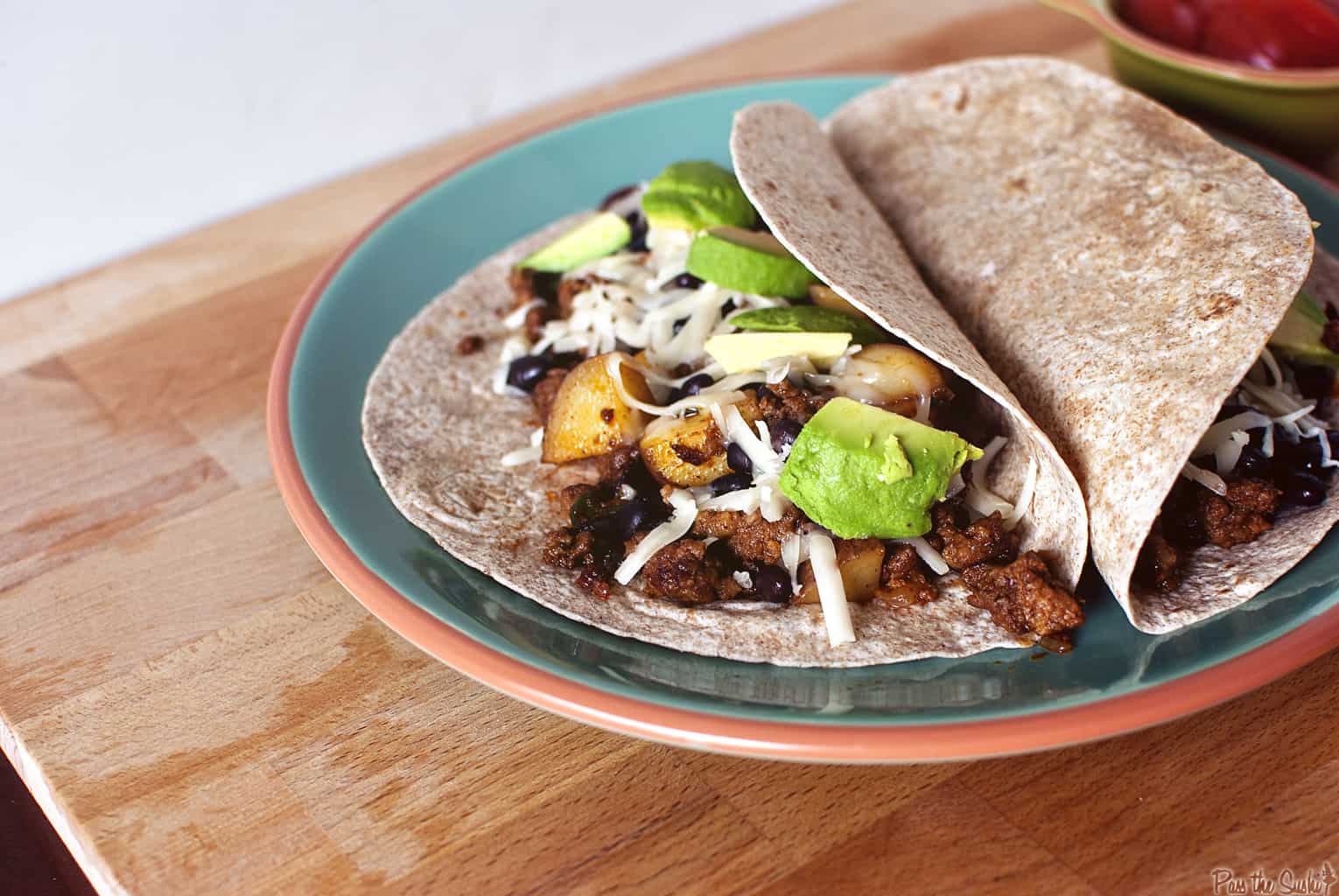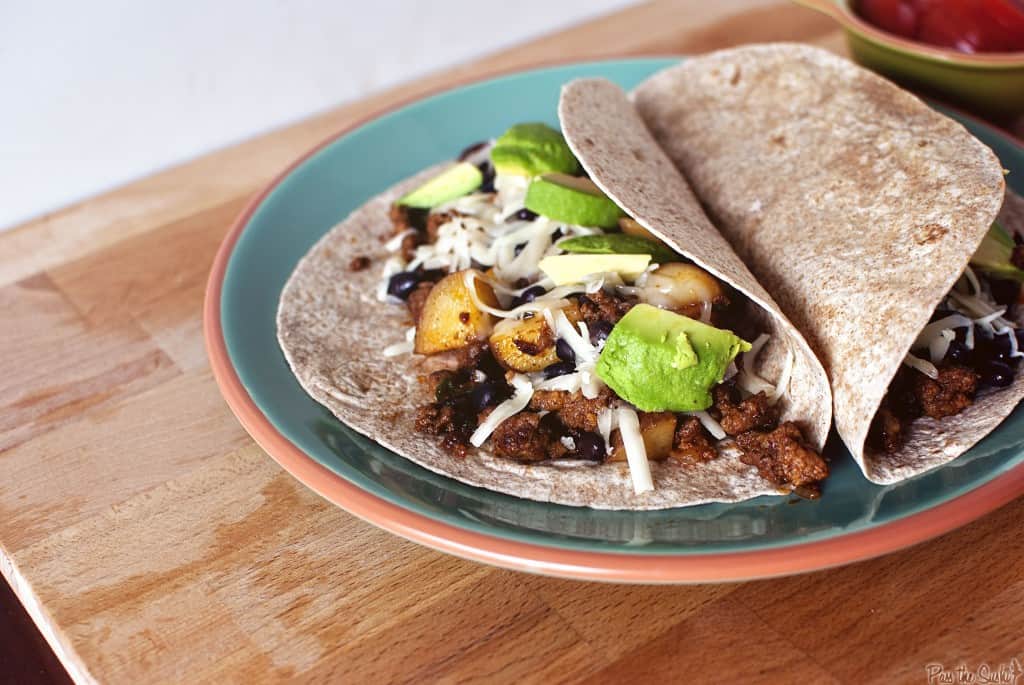 Have you ever had a certain recipe or flavor stuck in your head? A savory smell you caught a brief whiff of that made you taste buds start begging or an ingredient list that looked like the perfect flavor combination? Well the recipe I made today was exactly that. The moment I spotted it I couldn't get it out of my head and for this taco purist, that says a lot.
Being particular or maybe just a little obsessed with cooking, I set out by making my own chorizo for the day. For those of you interested in stuffing your own sausage, first know that it's not that hard, but that you will be getting your hands dirty and read this post on what you may want to know before getting stared.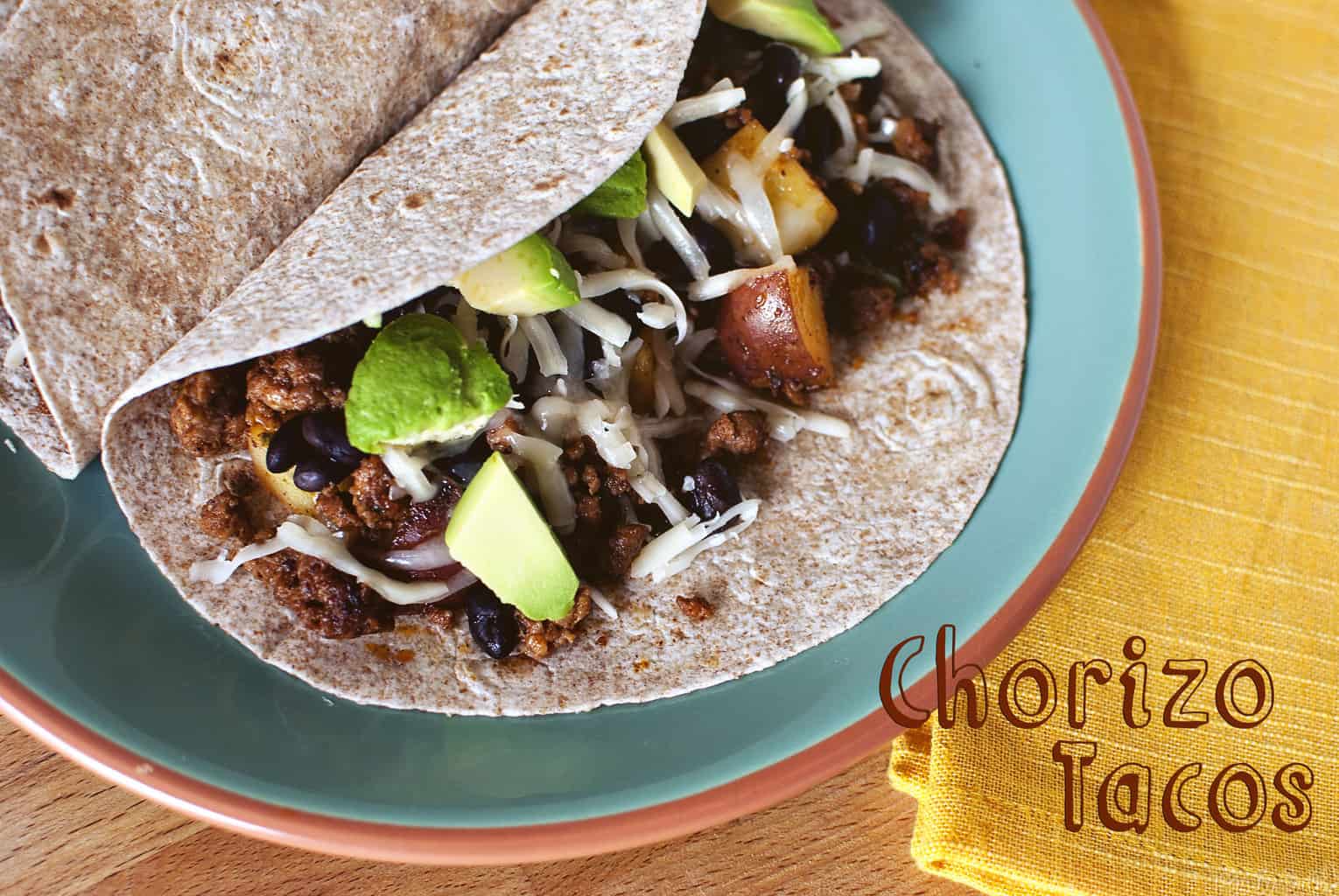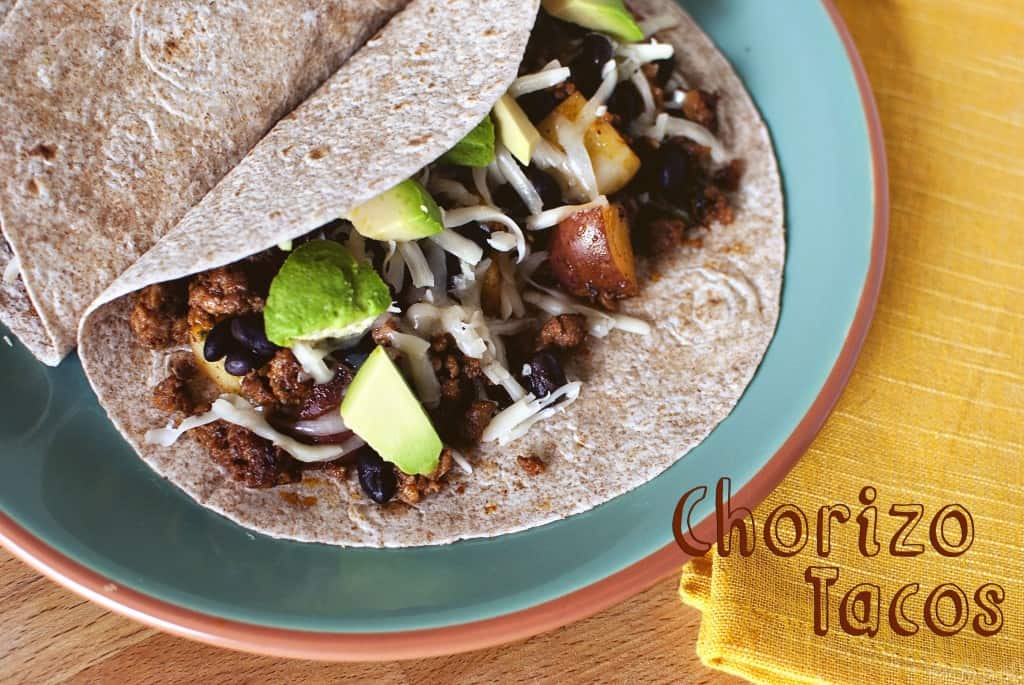 Loaded Chorizo Tacos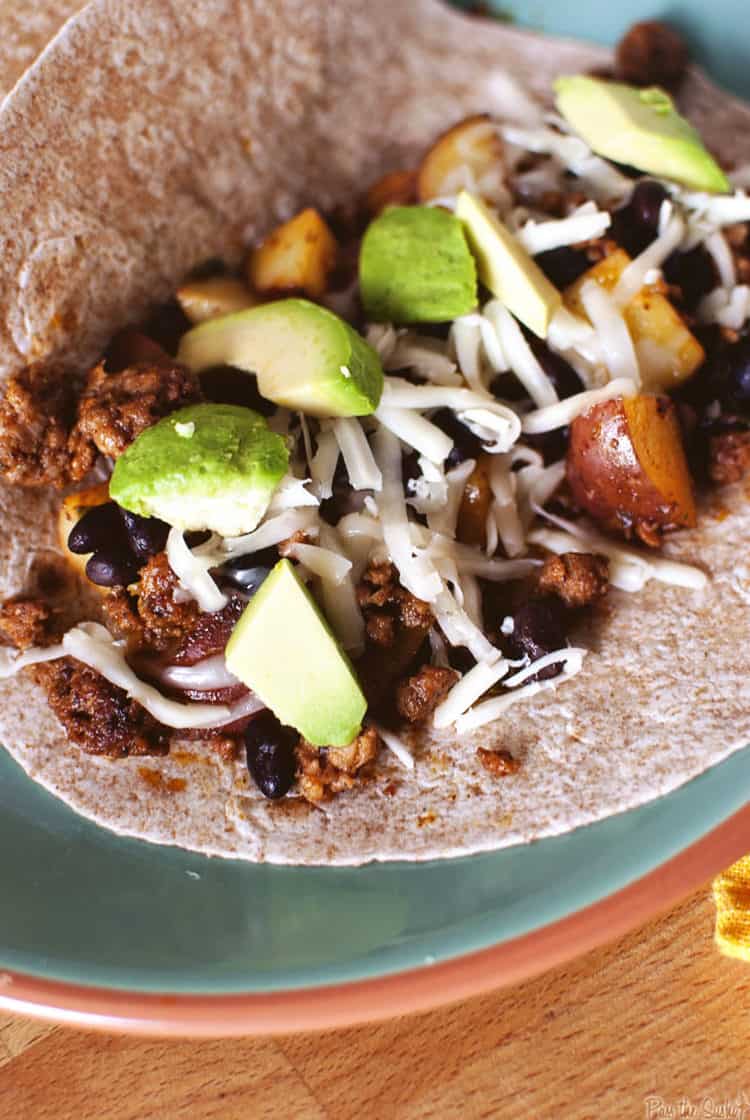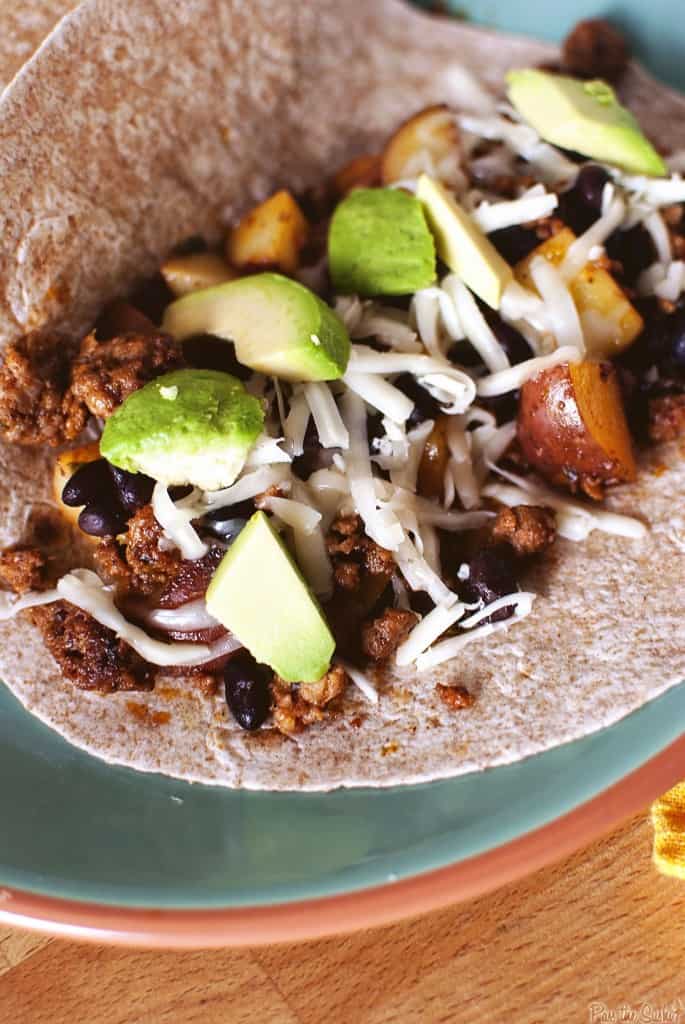 from Crumb Blog who adapted it from Pajama Chef for SRC 
Ingredients:
 1/2-3/4 lb fresh chorizo sausage
3/4 cup sliced onion
1 poblano pepper, seeded and finely diced
3 cups diced new potatoes
1 teas smoked paprika
1/2 cup loosely packed cilantro, snipped
Soft tortillas
Sliced tomatoes
Grated cheddar cheese
Sour cream
Sliced avocado
Fresh cilantro
Preparation:
Heat a medium skillet over medium-high heat. Brown the chorizo in the pan, breaking into clumps. When the sausage is cooked about halfway through, add the onion and peppers and cook 3 minutes longer until the onions have softened. Stir in the potatoes and paprika. Cover and continue to cook until the potatoes are fork tender, about 5 minutes. Reduce heat if too much browning occurs.
Remove from heat and sprinkle on the cilantro. Serve with warmed tortillas, tomatoes, cheese, sour cream, avocado, and cilantro. Sit back and enjoy.