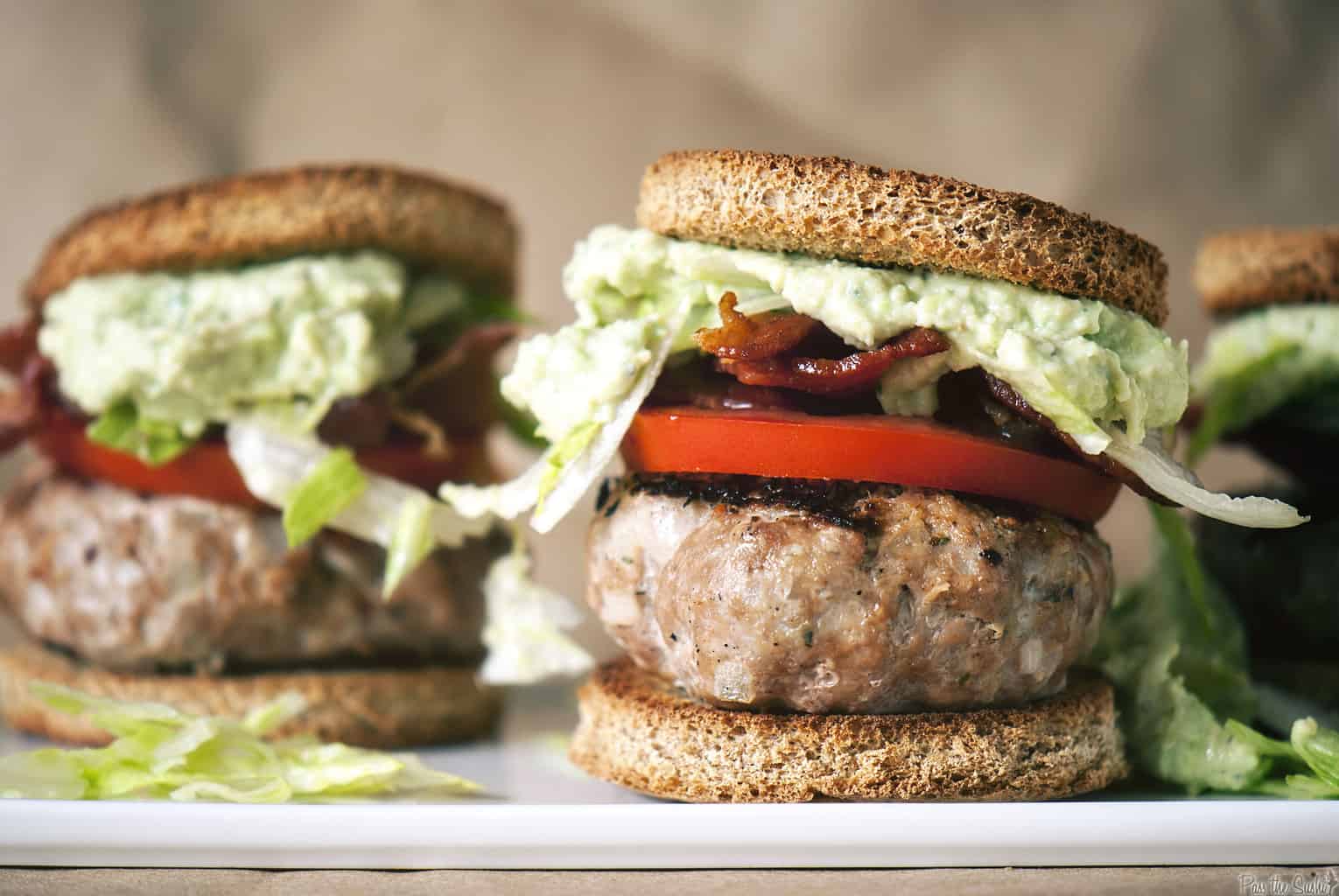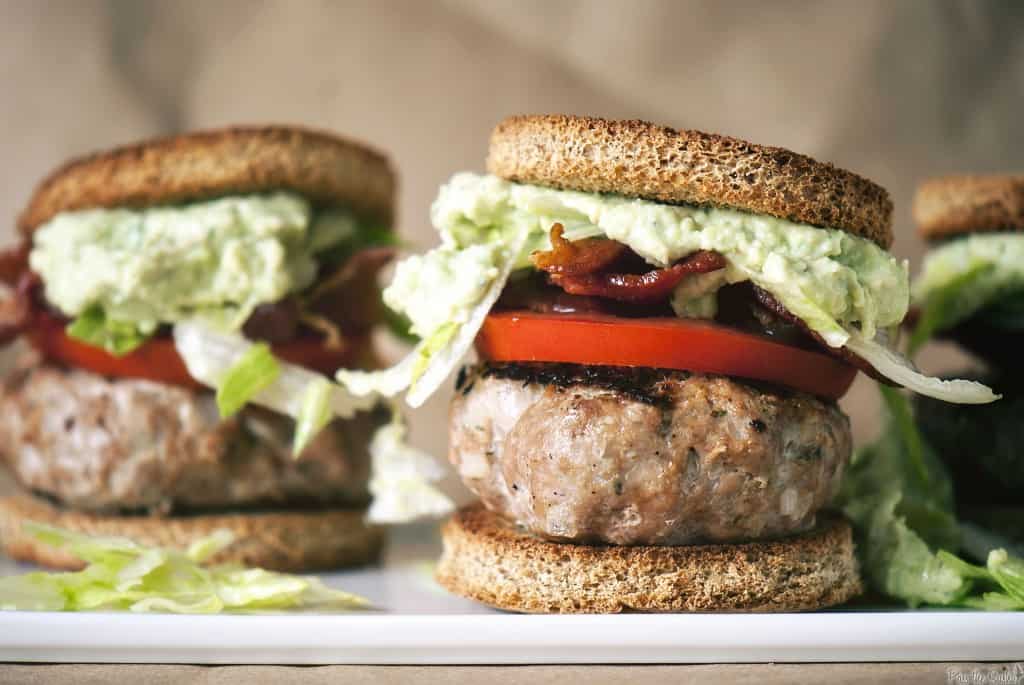 Can you believe the entire month of August went by without a single burger post on PtS? How the heck did that happen. I will never be making that mistake again. Actually, I'm considering incorporating even more burger loving on the blog. In the front of every issue of Rachael Ray magazine there's a featured burger. It's one of my favorite things about the magazine. Well, I'm thinking a burger of the month club is something that is long over due here as well.
Meanwhile, enjoy your Labor Day celebrations if you are lucky enough to have the day off and check out these little turkey 'sliders'.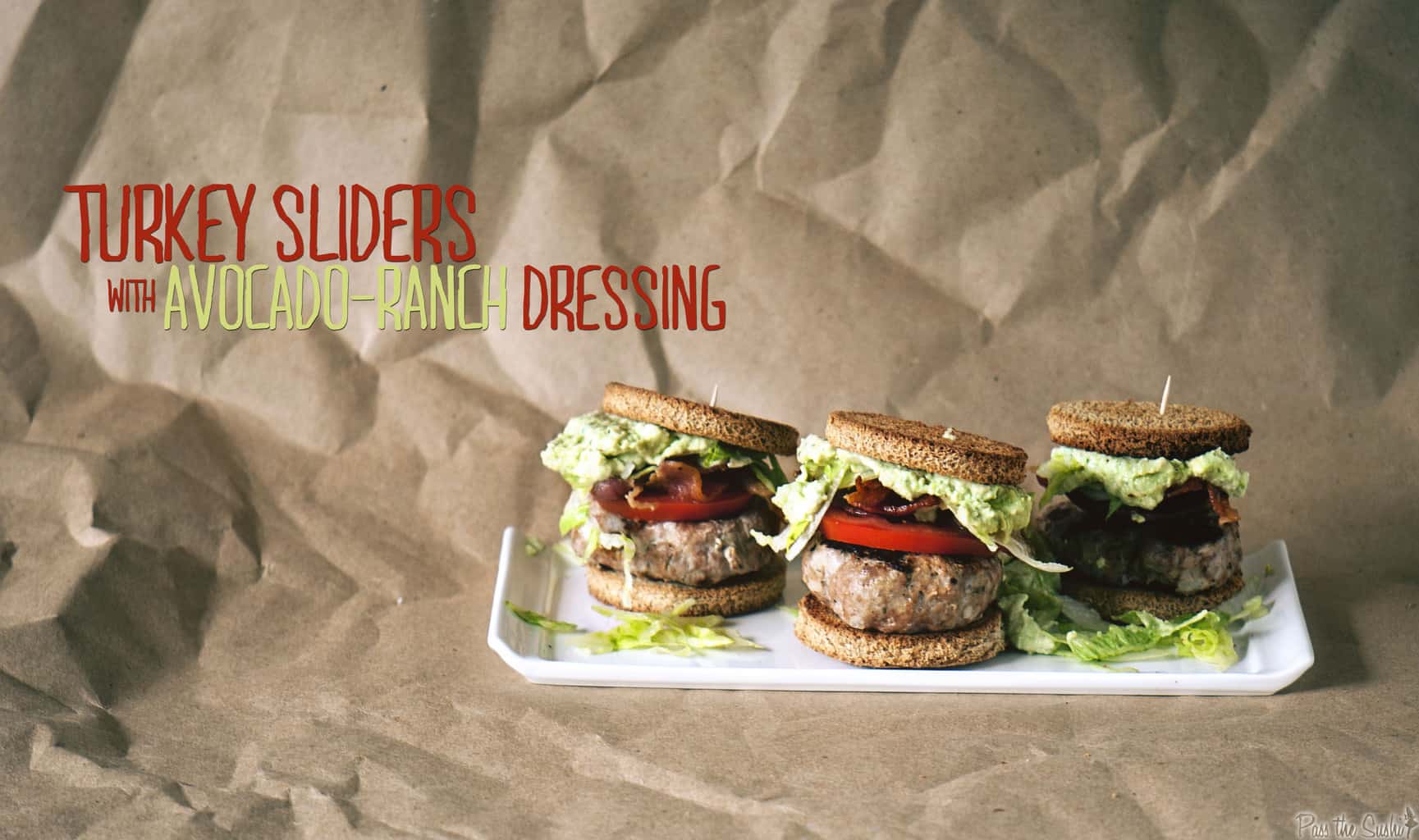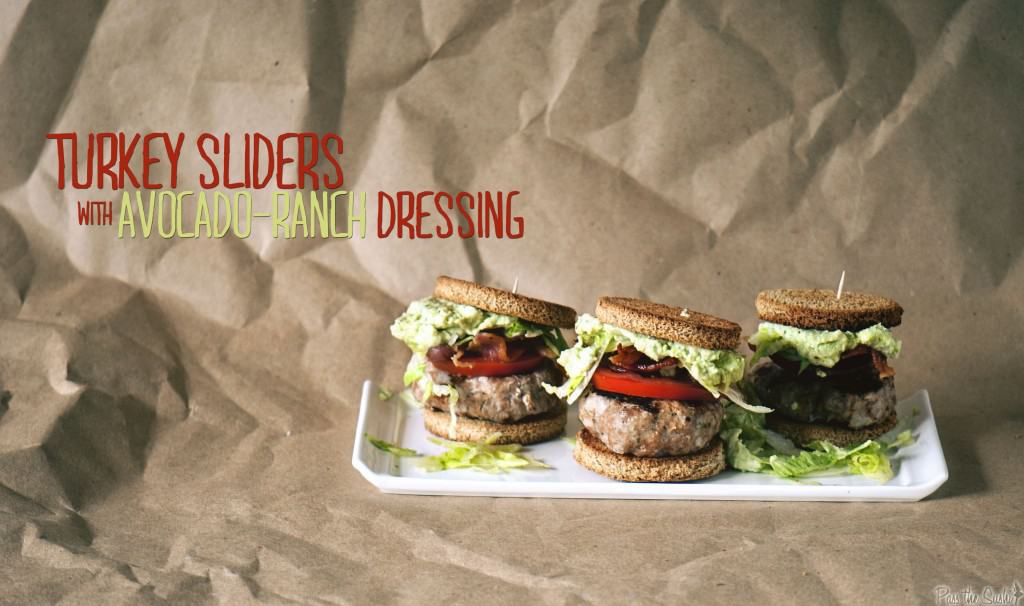 Turkey Sliders with Avocado-Ranch Dressing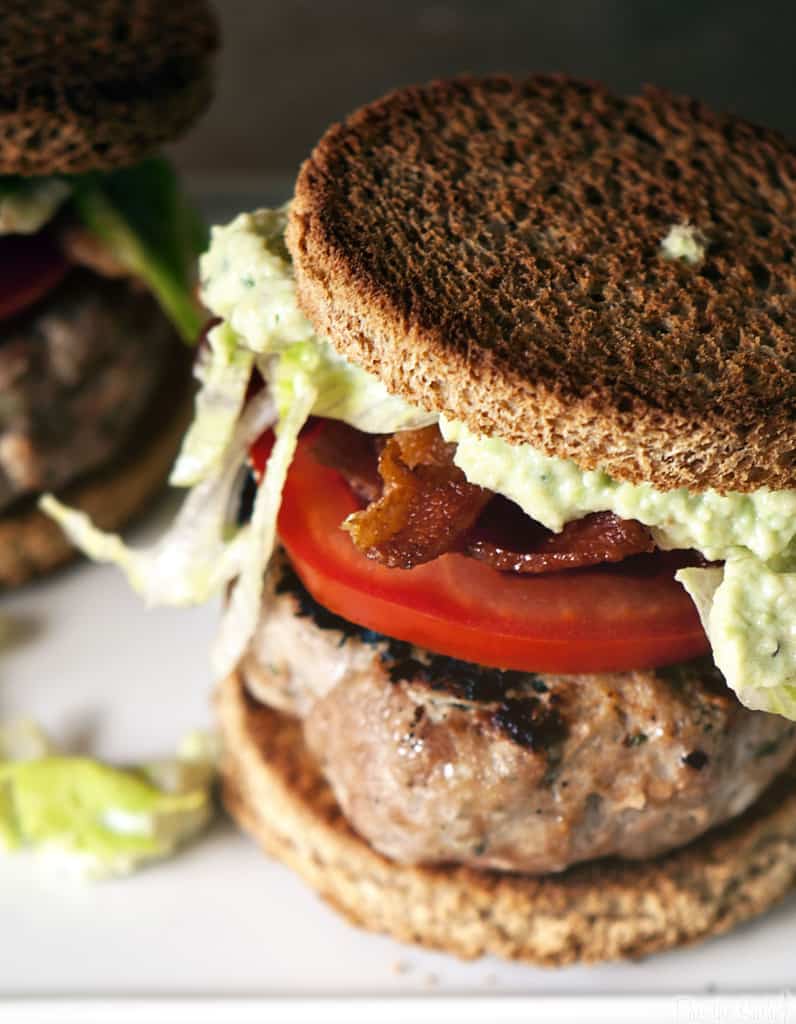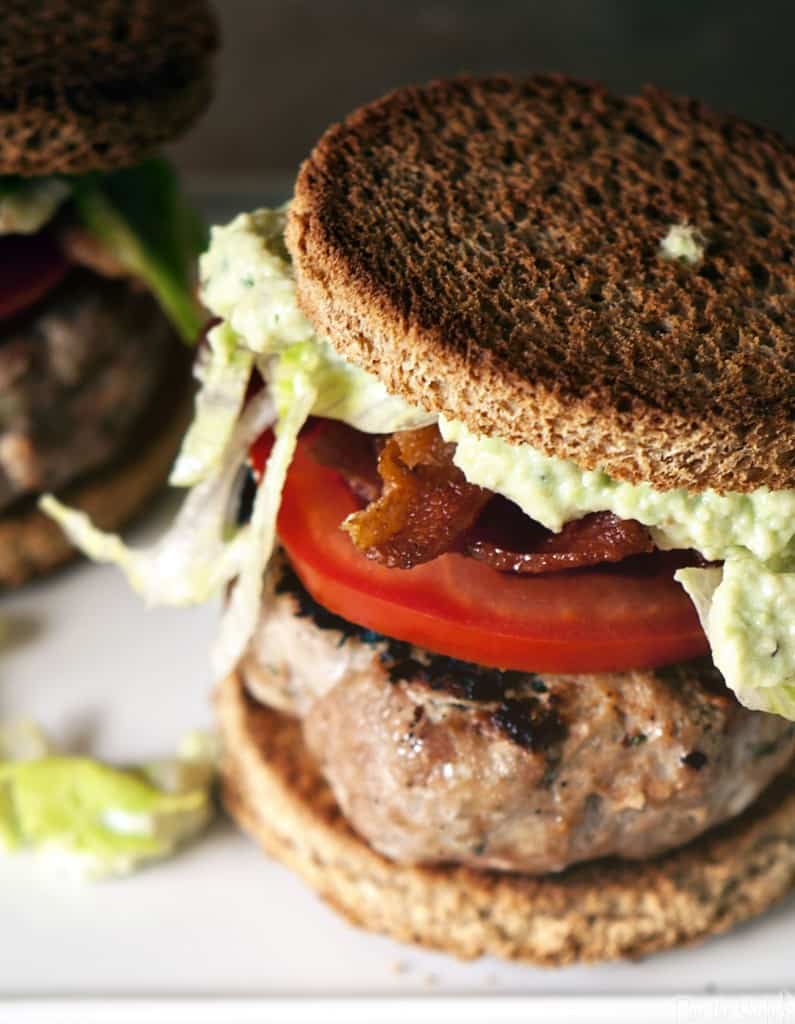 from The Book of Burger
Ingredients:
Extra-virgin olive oil, for drizzling
6 slices thick bacon
2 pounds ground turkey
1 small onion, grated
1 tbs hot sauce
2 tbs McCormick Poultry Seasoning
Salt and pepper
1 avocado
1 cup sour cream
Juice of 1 lemon
1 clove garlic, minced
A small handful of fresh chives, finely chopped
A small handful of fresh dill, finely chopped
A small handful of flat-leaf parsley, finely chopped
16 slices wheat bread
lettuce, shredded
2 plum, thinly sliced
Preparation:
Preheat oven to 425 degrees F. Line a baking sheet with aluminum foil and place an oven safe wire grate over aluminum foil. Place bacon on wire rack and cook for 15-20 minutes, until crispy. Lay bacon on paper towel lined plate to collect grease and carefully dispose of remaining grease. Turn oven to broil.
Using a 3-inch round dough or cookie cutter, cut rounds out of the bread. Place an a new clean baking sheet and toast until light golden brown. Set aside.
Preheat your grill to medium heat. Clean and grease grate.
Place the ground turkey in a large bowl. Combine the grated onion, hot sauce, poultry seasoning, salt, and pepper with the turkey and with your hands mix to combine. Form 8 3-inch round patties. Drizzle patties with oil and place on grill to cook. Cook patties for 8-10 minutes flipping once half way through.
While the patties cook, place the peeled avocado in a food processor with sour cream, lemon juice, garlic, chives, dill, and parsley. Season with salt and pepper and process into a smooth sauce.
Arrange 8 patties over 8 bread rounds, topping with bacon, avocado sauce, lettuce, and tomato. Place the remaining bread rounds on top and secure toothpicks.