Labor day marks the return of the school year (though, I see a lot of kidlets back already) and the last big weekend for summer barbecues before fall and football take their place. If you are still scrambling for some recipes to throw on the grill or bring with you to this weekends festivities look no further.
Lip Smackin' Labor Day Recipes: 
Click on the picture below to be taken to the recipe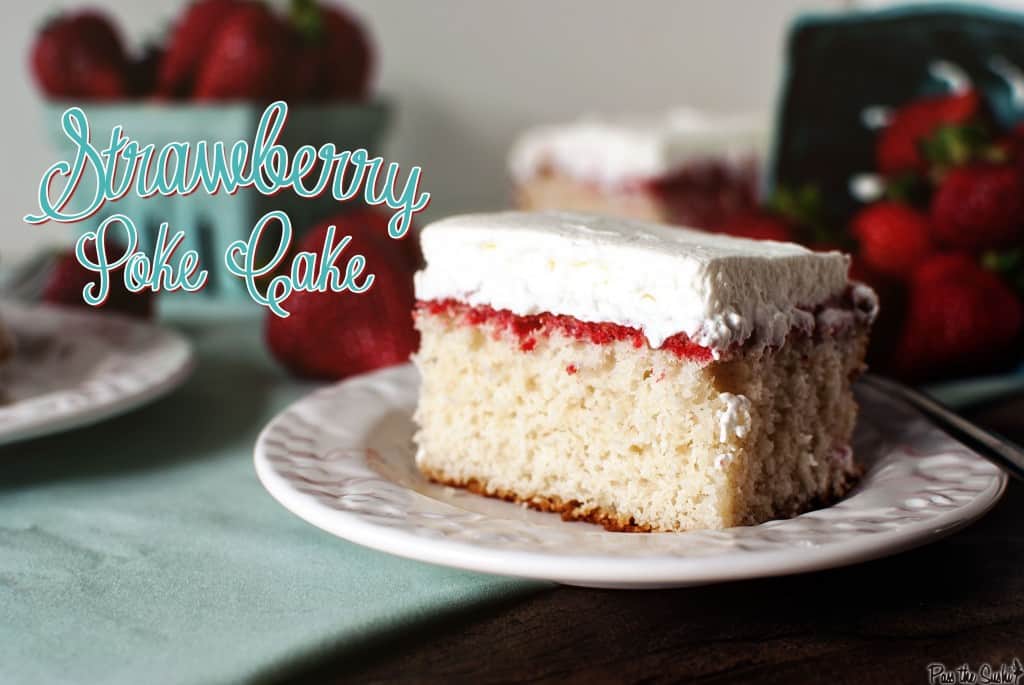 Strawberry Poke Cake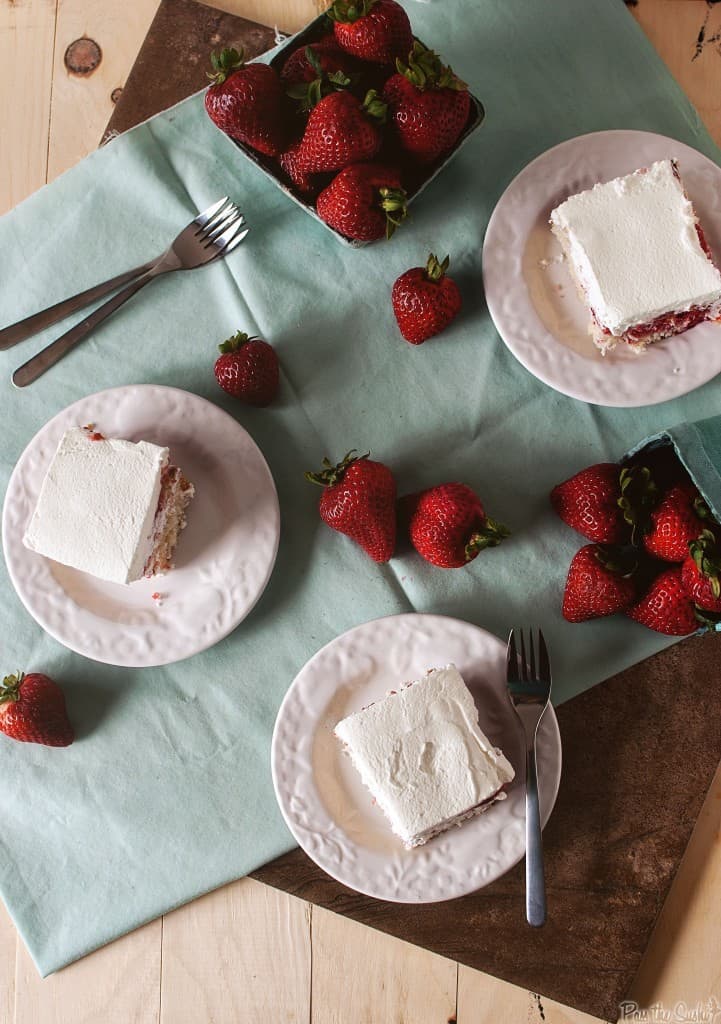 from Cook's Country Backyard Barbecue
Ingredients
For the Cake 
12 tbs unsalted butter, plus extra for greasing the pan
2 1/4 cups flour, plus extra for dusting the pan
4 teas baking powder
1 teas salt
1 cup whole milk
2 teas vanilla
6 egg whites
1 3/4 cups sugar
For the syrup and topping
4 cups frozen strawberries
6 tbs sugar, divided
2 tbs orange juice
1/2 cup water
2 tbs strawberry-flavored gelatin (that's two packs of the average size box for those of you who are like me and had no idea what jello to buy)
2 cups heavy cream
Preparation:
Preheat oven to 350 degrees F. Grease and flour a 9×13 inch baking dish.
In a medium bowl, whisk flour, baking powder, and salt together.
In a large mixing cup, whisk together milk, vanilla and egg whites.
In the bowl of an electric mixer on medium-high speed, beat the butter and sugar until fluffy, about 2 minutes, scraping down the sides as needed. Add flour mixture and milk mixture alternately, in two batches, beating after each addition, until combined, about 30 seconds each time. Using a rubber spatula, give batter a final stir. Scrape into prepared pan and bake until toothpick inserted comes out clean, about 35-40 minutes. Cool completely, at least one hour. Once cool, cake can be wrapped in plastic wrap and stored for up to two days.
For the syrup and topping:
Heat 3 cups strawberries, 2 tbs sugar, juice, and water in medium saucepan over medium-low heat. Cover and cook until strawberries are softened, about 10 minutes. Strain liquid into a bowl and reserve the rest. Whisk gelatin into liquid and let cool to room temperature, at least 20 minutes. (You may want to give it a stir from time to time to make sure no jello clumps are forming at the bottom, not that I've been there or anything.
Meanwhile, poke 50 (exactly 50, no more no less, or we end up with a dilemma like Speed all over again) holes all over top of the cake using a wooden skewer and twisting a bit to enlarge the holes a bit. Evenly poor cooled liquid over top of cake. Wrap with plastic wrap and refrigerate until gelatin is set, at least 3 hours, or up to 2 days.
Pulse reserved strawberries, 2 tbs sugar and remaining 1 cup strawberries in a food processor until mixture resembles strawberry jam. Spread mixture evenly over cake. With an electric mixer on medium high speed or in the bowl of your stand mixer, beat cream with remaining sugar to soft peaks. Spread cream over strawberries and serve. Cake will keep refrigerated up to two days.