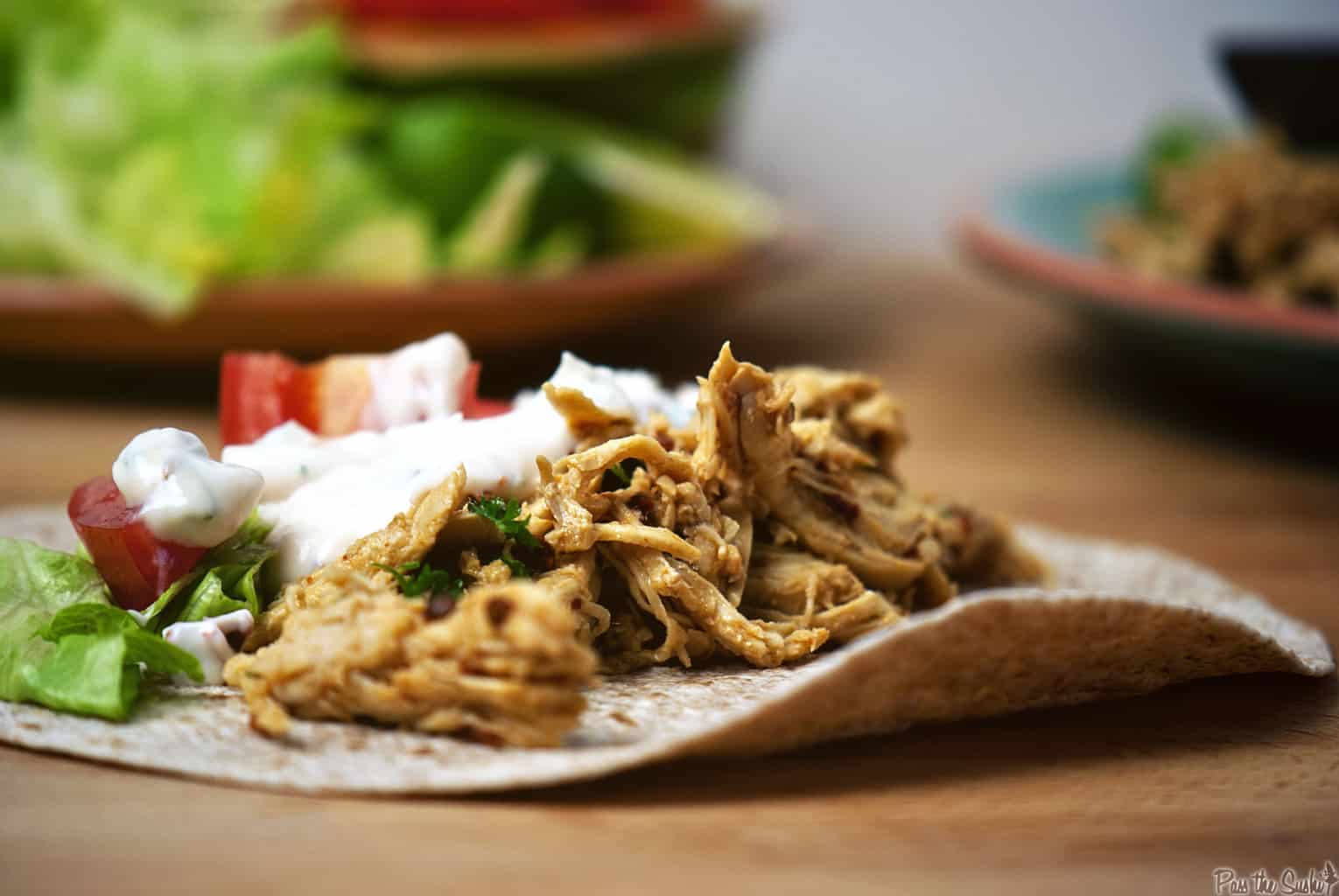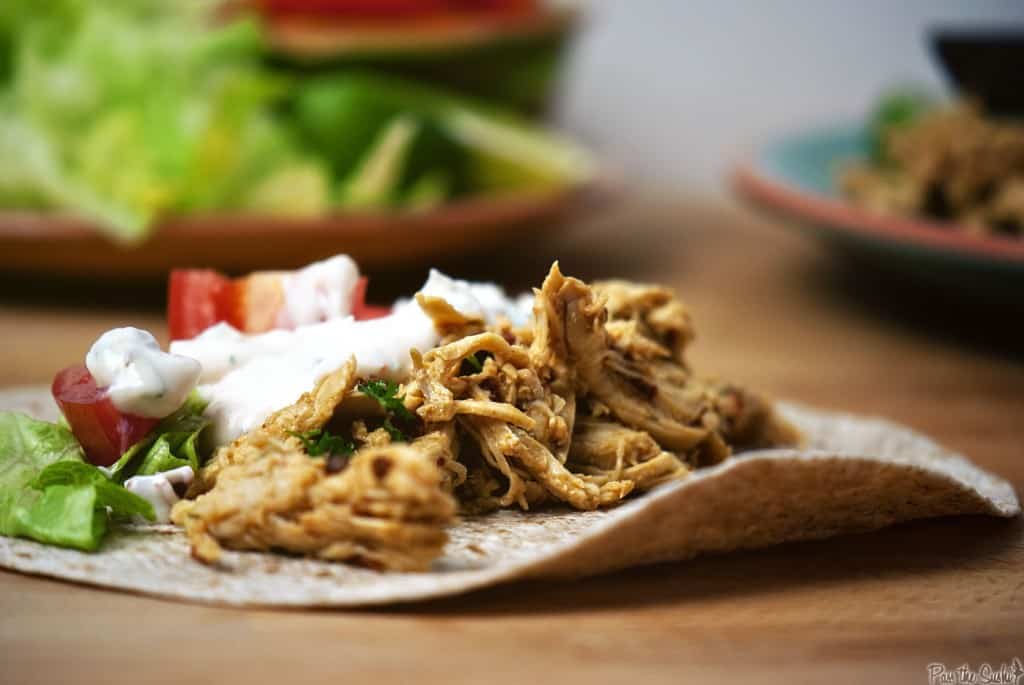 Maybe it's because I have already spotted Halloween decorations in someones front yard and that stores are already decorating the aisles in red and green, but the upcoming fall cookbook releases have me scratching to write a letter to Santa. Or to at least do some
serious hint dropping.
So in order of my most anticipated cookbook to the ones I just really want, here is my wish list.
Top 10 Cookbooks for Fall 2012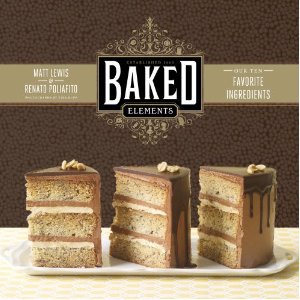 Baked Elements: Simply put, the Baked cookbooks are the books you can not live without. Whenever I need a stunning, no fail, guaranteed delicious recipe, I flip through the pages of the two previous Baked cookbooks. With Baked's newest book showcasing ten of their favorite ingredients from peanut butter to booze featured in 75 new recipes, the third edition promises to round out the set perfectly. Whether you are in the mood to make a triple layer cake or need a refreshing quick shake, Baked Elements promises new diet demolishing perfection with top notch style. Matt Lewis and Renato Poliafito have done it again. Baked perfection.
---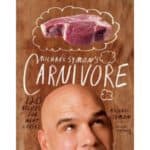 Michael Symon's Carnivore: If you have to ask why this is number two on my list, you know me well enough to know it should be number one. (But yes, the Baked books are that good). Symon is one of those chefs that has really grown on me, and his unapologetic love of meat really seals the deal. I can't wait for Carnivore, which promises over 100 recipes for steaks, chops, wings, and other cuts. The description has me anticipating easily to find, inexpensive cuts (it's like they know I'm cheap!) and guaranteed killer recipes in an all around "meat-centric" cookbook. I'm going to be dancing around my kitchen in a meat induced daze of joy. Sorry Vegetarians, this party is not for you. (This would go over as well as my meat grinder for Valentine's Day).
---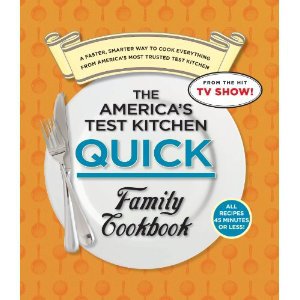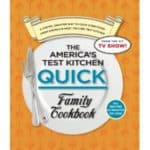 America's Test Kitchen Quick Family Cookbook: ATK is my guilty obsession lately. I won't lie, I am guilty off adding a new $7 or $8 magazine to my checkout every single time. Even though there is not a hint or a wink about what will be featured in this 480 page collection, the title promises faster and smarter recipes from the kitchen masters over in the ATK labs, which in my mind is equivalent to Disney. I'm sold before even flipping through. Fast, quick, and Test Kitchen Approved meals sounds like a win to me. (Plus, its 480 pages. Seriously, there's got to be some greatness in there!)
---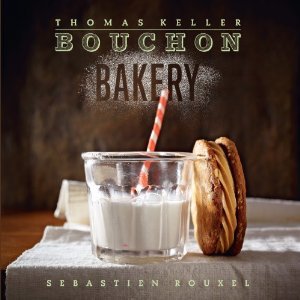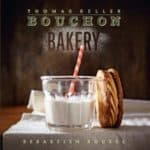 Bouchon Bakery: The famous Thomas Kelleher's previous books are the large hardcover fancy ones that I pile high out of my read on my book shelf and only dust off for special occasions. And yet, every time I flip through the pages, I am overwhelmed at how uncomplicated and simple some of the recipes really are. Bouchon promises travels into Kelleher's childhood with his version of Oreo's and Hoho's as well as many more complex recipes from macaroons to baguettes. Whether you are looking for an outstanding coffee table book, or to challenge your skills as a baker, Bouchon will be the cook book to have this autumn.
---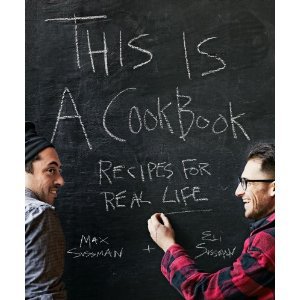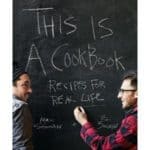 This is a Cookbook: Well, it doesn't get much more simple then the title does it? This is a Cookbook: Recipes for Real Life is an imperfect cookbook pared with clever drawings and mouthwatering recipes that are meant to inspire you to get up and get in the kitchen. With meals designed for as small as one and groups of many, This is a Cookbook may be my bulk buy for the holiday season. I can, off the top of my head, think of 7 people who have told me they want to cook. They have expressed an interest but are afraid of screwing up or not being good enough, well This is a Cookbook tells me that it is the solution to those fears and embraces the idea of not being a master chef or  creating a perfect meal, but actually just getting up and cooking.
---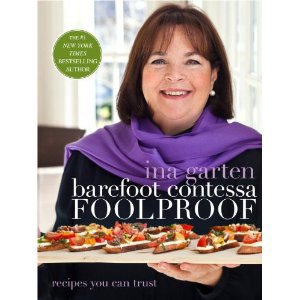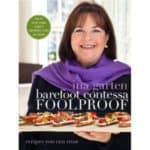 Barefoot Contessa Foolproof: I have never owned an Ina Garten cookbook. It's not that I don't dig her crazy organized kitchen, flamboyant friends, and ability to find a small local shop for everything, I just never 'needed' one of her books. Blame Food Network, Ina, for making it so darned easy to look your recipes up. But Foolproof sounds like one I can't pass by, guaranteeing entire menu's, not just one dish, that are sure to satisfy everyone around the table. Now if only it came with those well dressed friends and a husband who was always traveling...
---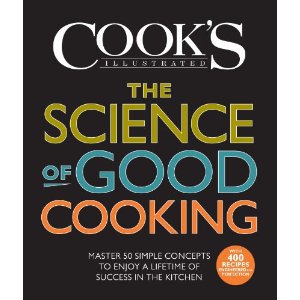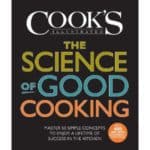 Cook's Illustrated: The Science of Good Cooking: The second Cook's Illustrated team book on my top 10 for this upcoming holiday season. The Science of Good Cooking is the kind of omnibus you give to those cook's who love to read. With 504 pages packed with the reason and technique behind kitchen basic know-how, Cook's Illustrated is giving you the manuscript to a lifetime of flawless cooking. This book is not for those who are easily bored, but rather, those who can be immersed in the nerd and science behind what makes the water boil.  So channel your inner Sheldon, and get to reading.
---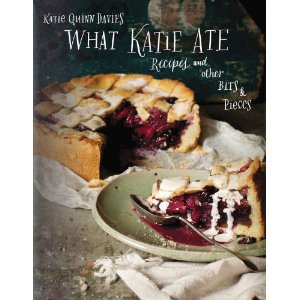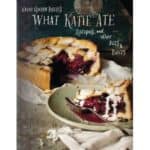 What Katie Ate: The stunning food blog, What Katie Ate,  has impressed readers for quite some time now with timeless stunning photos and picture perfect recipes and now they are showcased in a beautiful hardcover with 100 simple recipes inspired from Katie Quinn Davies' travels throughout the world. This cookbook is going to be the warm and cozy of the lot, with down home earthy flavors, savory soups and sweet treats and quick and easy dishes that we can all feel good about serving.
---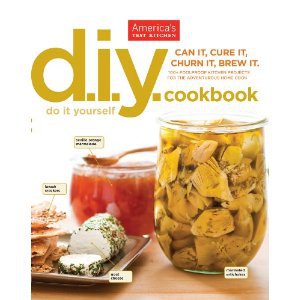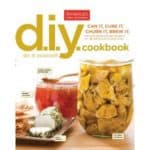 America's Test Kitchen D.I.Y. Cookbook: A D.I.Y. cookbook from America's Test Kitchen is going to be one of those books I have to have and never use. But I want it just the same. I have a feeling I will never churn my own butter or can anything for that matter, but the idea and knowledge that I could at any point reach over to my tower of cookbooks and read how is fascinating to me. I imagine myself doing dramatic readings out loud late at night from this book as I lean new tricks and the magic elfs inside of the test kitchen try to convince me that brewing and curing is super easy and that it can be done in a snap. Well, ok, maybe the curing section will get me hooked on thi whole D.I.Y. movement, but the last time I got my bedazzler out things  ended badly.
---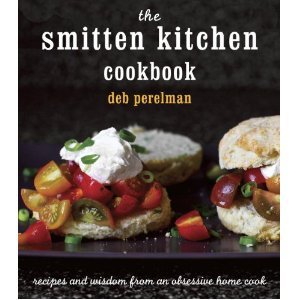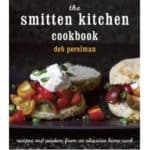 Smitten Kitchen Cookbook: Who doesn't love Smitten Kitchen? If you have so much as sneezed in the food blogging world, you have been to the site of Deb Perelman and her rocking out kitchen (seriously, have you seen this girls photos. Sick) . And now you can do more then drool on your computer screen - you can drool on your own copy of her cookbook! (Or you could try your hand at some of tempting recipes). From the perspective of an at home cook, not a chef, not a restaurant owner, not a professional, but from the point of view from those of of surfing the web with recipe collections and readers overflowing with inspiration. If the Smitten Kitchen Cookbook is ½ as stunning as the site (and I'm willing to bet it will be) you will be running to the market before you get home to flip through the rest of the book, tabbing, and dog earring every page.
Now, someone do me a favor and book mark this page so that Handsome will have some ideas for what to get me this holiday season.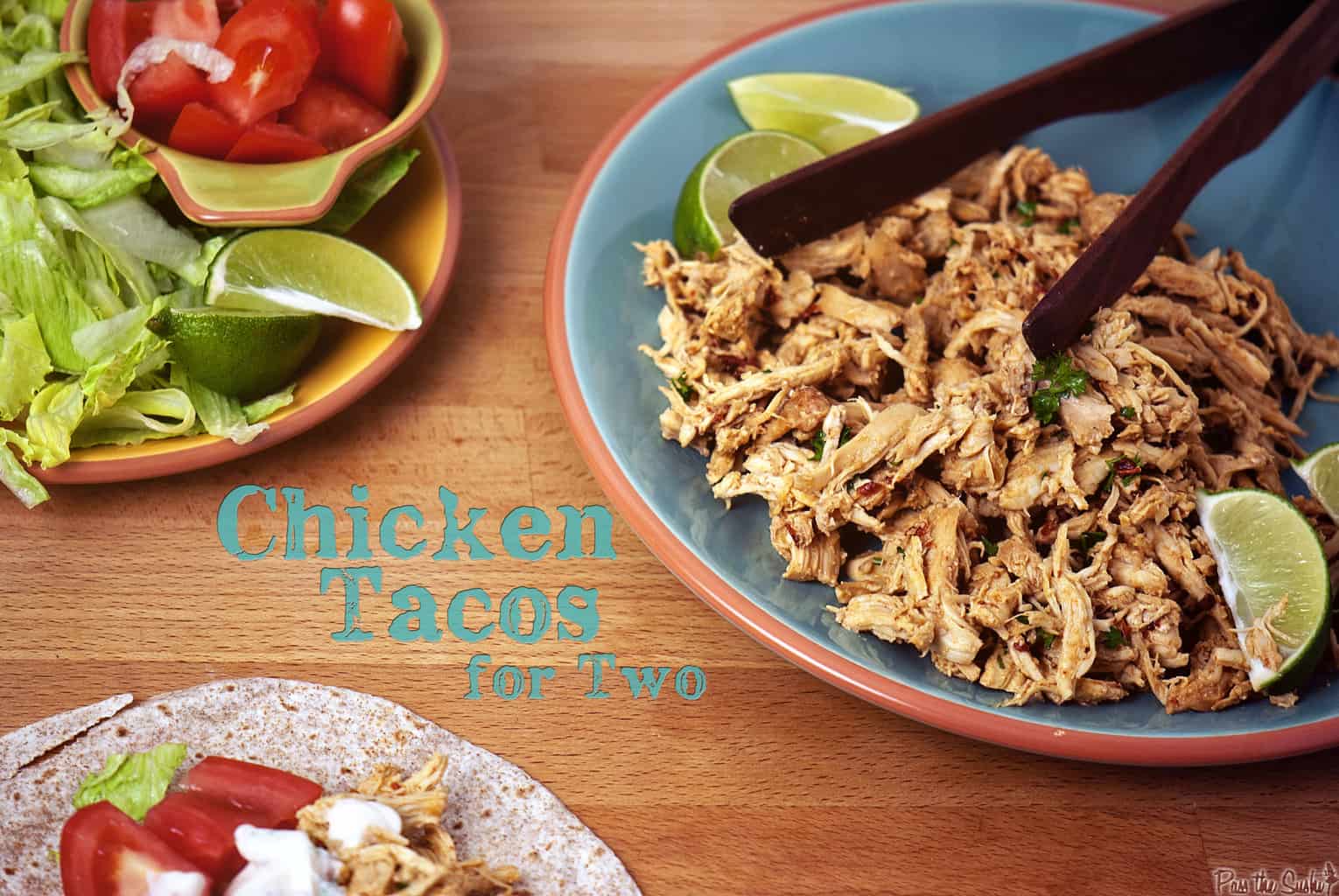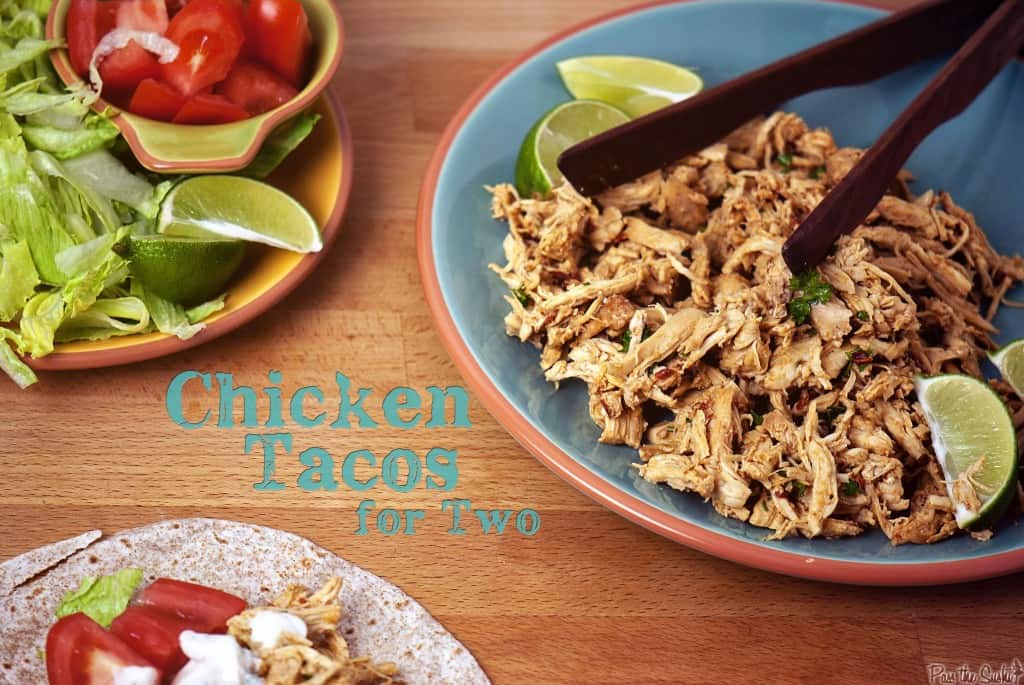 Chicken Tacos for Two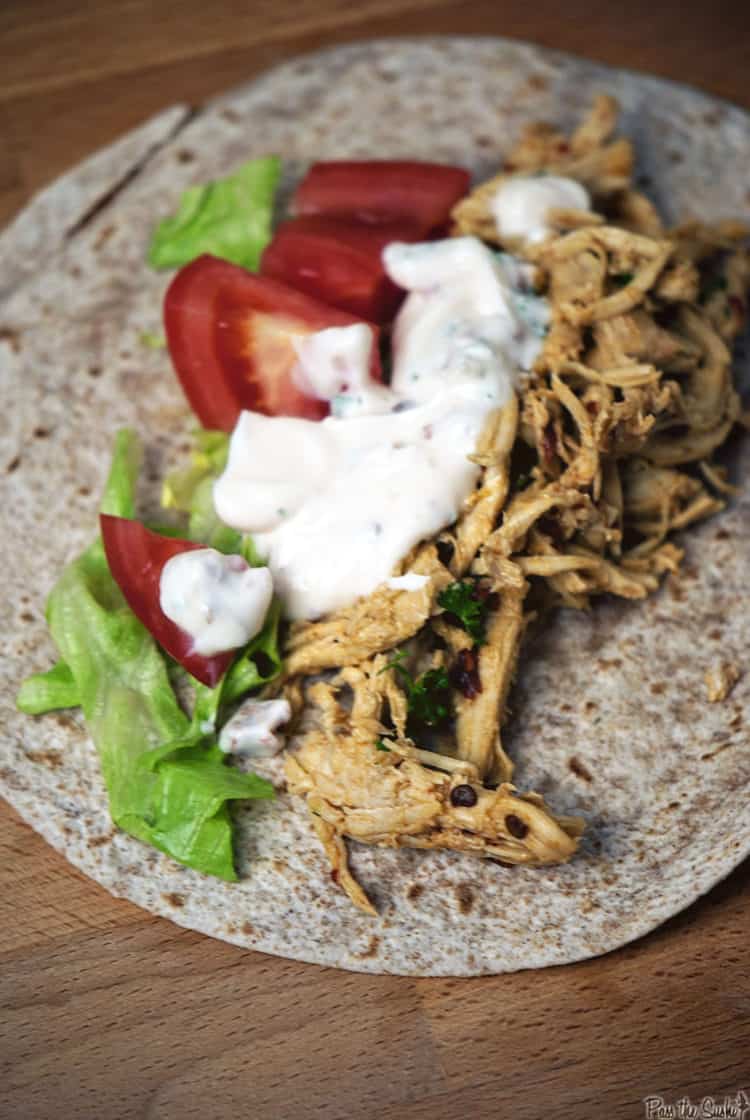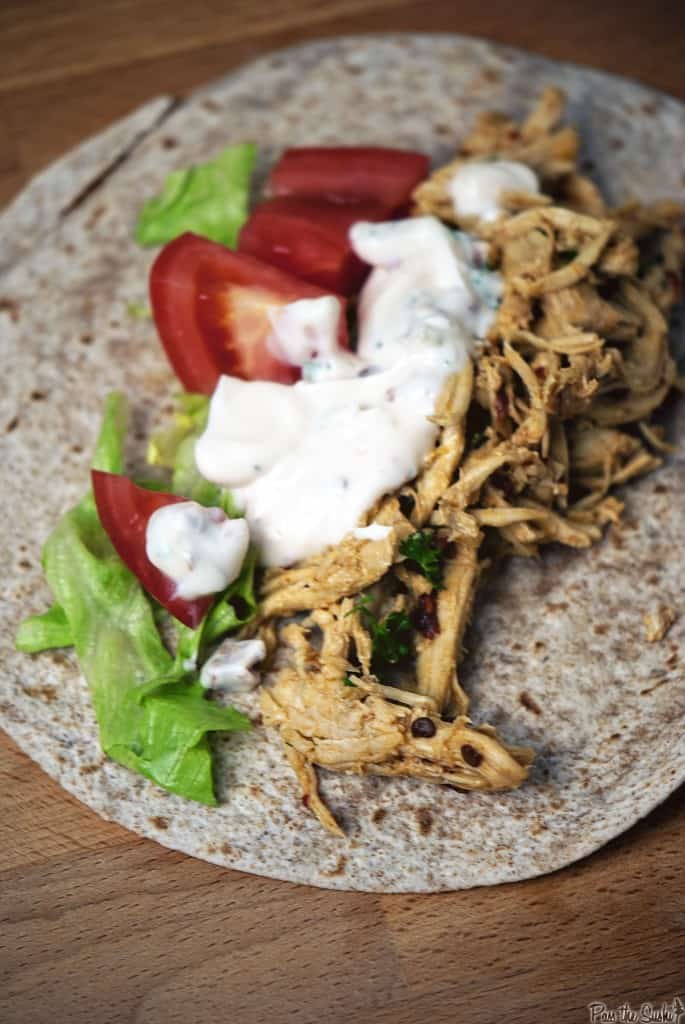 From ATK Cooking for Two 2011
Ingredients:
½ teas vegetable oil
3 garlic cloves, minced
1 ½ teas minced canned chipotle peppers in adobo sauce
⅓ cup minced fresh cilantro
½ cup orange juice
1 tbs Worcestershire sauce
2 (6oz) boneless, skinless chicken breasts, trimmed
1 teas yellow mustard
Salt and pepper
½ cup low fat sour cream
6 corn tortillas, warmed
Preparation:
Heat oil in a 10 inch nonstick skillet over medium heat until shimmering. Stir in garlic and 1 teas chipotle and cook, until fragrant, about 30 seconds. Stir in 4 tbs cilantro, orange juice, and Worcestershire sauce.
Nestle the chicken into the skillet and bring to a simmer. Cover, reduce heat to medium-low, and cook until the thickest part of the chicken breasts registers 160 to 165 degrees F, 12-18 minutes, flipping once halfway through.
Transfer chicken breasts to plate, let cool slightly, then shred into bite sized pieces with two forks. Meanwhile, continue to simmer sauce over medium heat, until slightly thickened and reduced to ⅓ cup, about 2 minutes longer. Off heat, sit in mustard, 2 more tbs cilantro, and shredded chicken. Season with salt and pepper to taste.
In a small bowl, whisk the sour cream, remaining chipotles, and remaining cilantro together and season with salt and pepper to taste. Spoon chicken into warmed tortillas and serve with sour cream mixture.