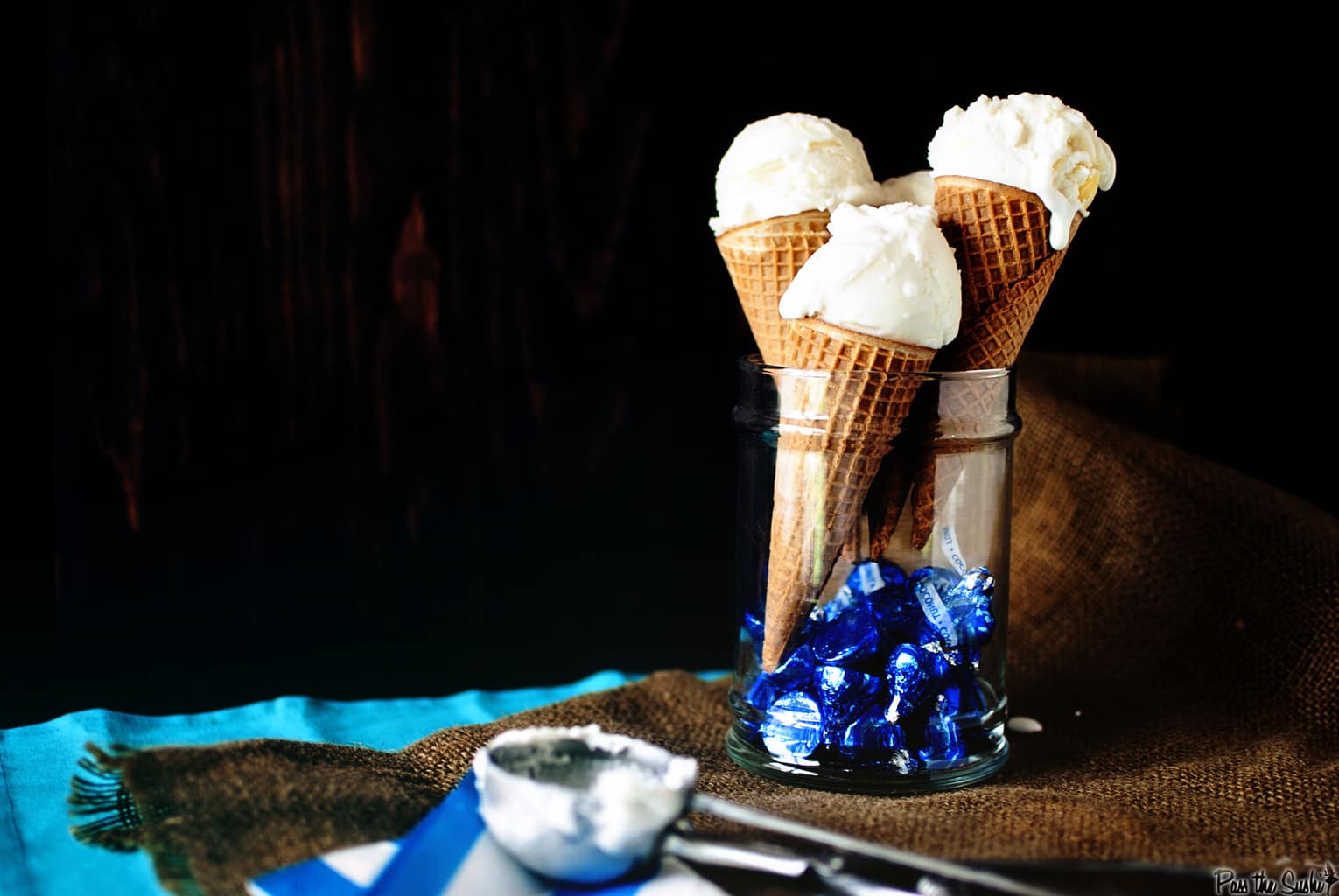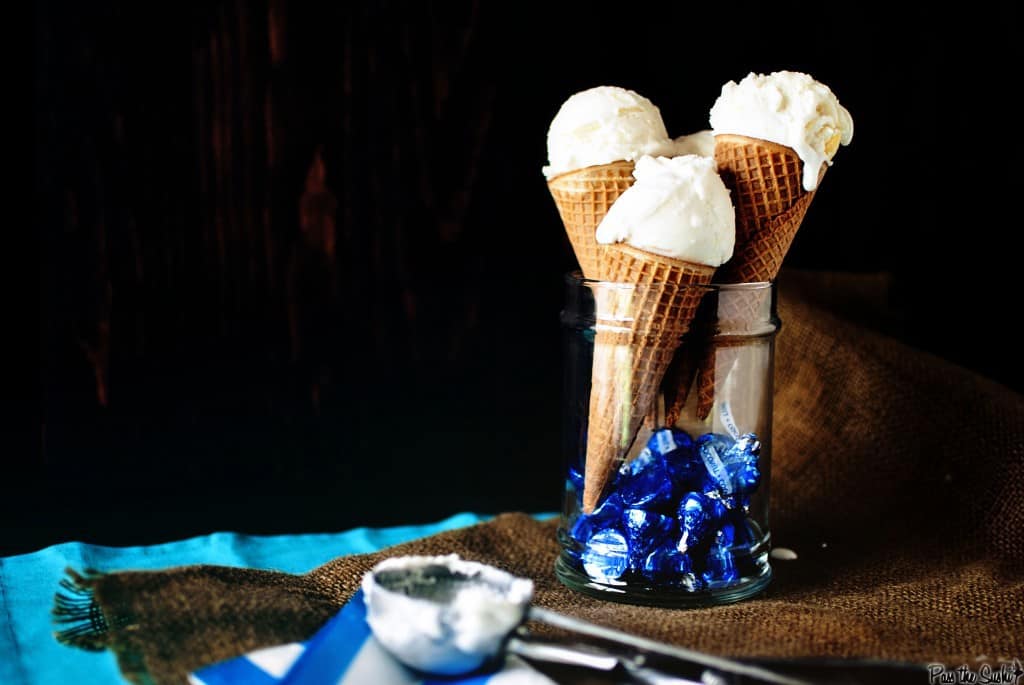 The yogurt fairy came, and not just any yogurt fairy, but the fancy pants Chibani yogurt fairy came! And what does one do with 6 giant sized containers of yogurt? Well, after eating a lot of yogurt, one makes frozen yogurt, because one (and I'm not saying who) just realized not too long ago that ice cream and other frozen ice cream like desserts were super easy to make. So, thank the kind people of Chobani for including nice chunks of real fruit in their yogurt and helping me decide what the next item to fill my freezer.
Piña Colada Frozen Yogurt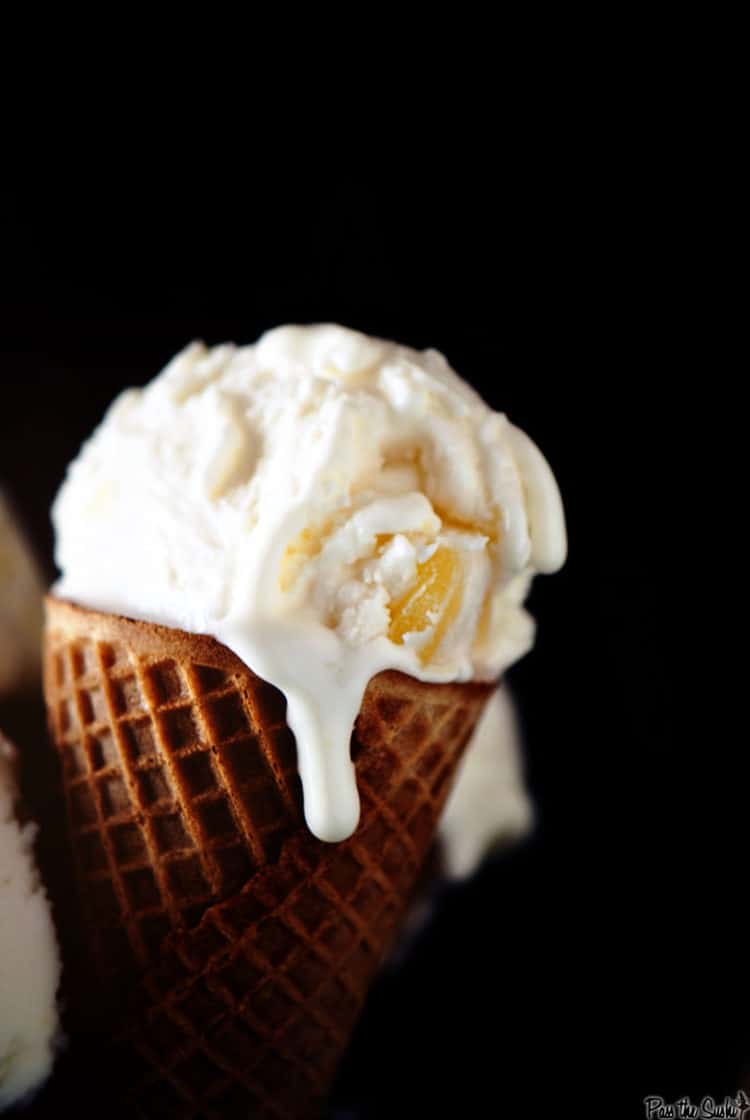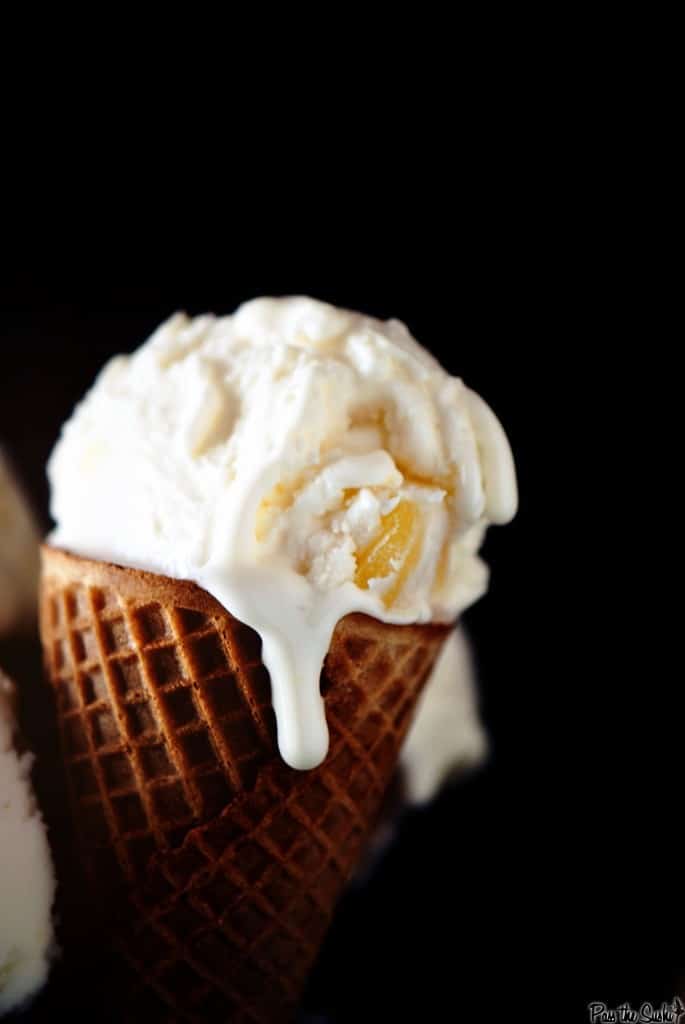 from Slushed
Ingredients:
2 cups pineapple yogurt 
1 cup plain Greek yogurt
1 cup coconut milk
3/4 cups sugar
4 tbs light rum
1/4 cup fresh, ripe pineapple chopped finely
Preparation:
Put the yogurt, coconut milk, sugar, and rum in a large bowl. Mix until completely uniform. Refrigerate until cold.
Process the mixture in your ice cream maker according to the manufacture's directions adding chopped pineapple in the last 5 minutes. Transfer to a container and freeze overnight.
Did you see how short the directions were? Seriously, this is about as easy as it gets. The fro yo firmed up a lot faster then my previous attempts and ice cream as well and was cold and ready in half the time. So if you are in a pinch, this is the recipe to run to.