Stuffed chicken breasts might sound like a fancy meal, but they're really very easy to make. They're stuffed with goat cheese and then wrapped in bacon, which makes them the perfect weeknight family dinner.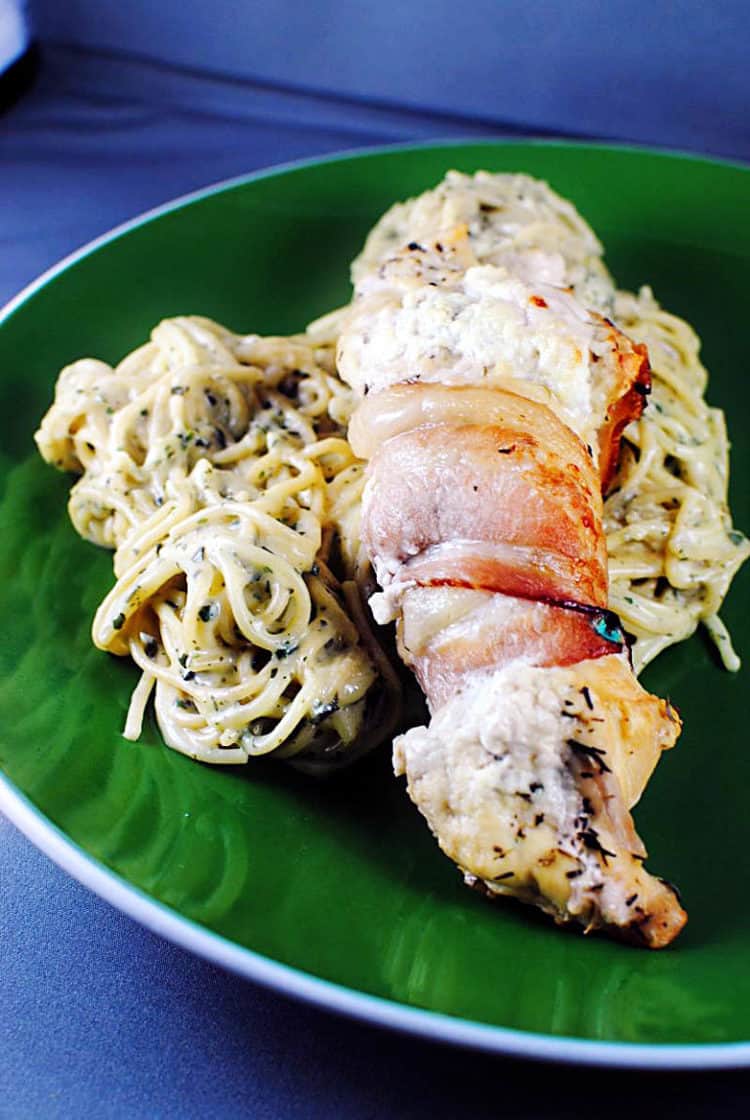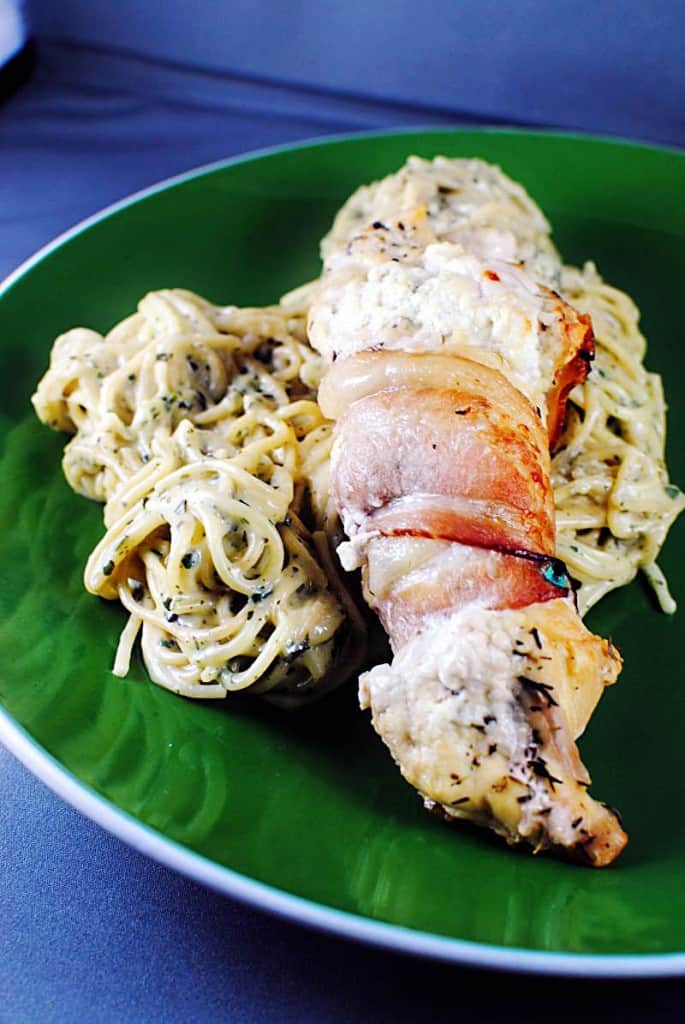 With all the tasty recipes for baked goods on Pass the Sushi, it's hard to give the day to day dinners any of the limelight but I feel really strongly on solid family dinners and almost every night I try to have something on the table.
I grew up with family dinner – every night. It was nothing fancy (most nights just Shake and Bake) but there was a meat, starch and vegetable – the basics for any solid meal. I'm grateful for those dinners and that we didn't have nights eating in front of the television.
These days, not every meal I put on the table is complicated (heck, we know I'm not the next Food Network Star) or photo worthy, but they are good and I can't imagine not having them.
I'm most proud of the recipes that I create myself, like these stuffed chicken breasts.
I used goat cheese on the inside because it's delicious and creamy and I used bacon on the outside because – HELLO – it's bacon!
Not only is a good dinner healthy and rewarding but its great unwind time with the people you share your space with – or if you're solo, just unwind time. No TV, phones or other media – just simple, quiet time to decompress. Some of my favorite nights are the ones we spend just sitting at the table laughing at the pets. I wouldn't trade those moments for the world.
If stuffed chicken breasts aren't your thing, check out these other chicken recipes:

Thai Chicken Wings
Crispy Baked Chicken Fingers
Barbecue Chicken Taquitos
If you've tried my Bacon Wrapped Goat Cheese Stuffed Chicken Breasts recipe or any other recipe on passthesushi.com please don't forget to rate the recipe and let me know where you found it in the comments below, I love hearing from you! You can also follow along for more good eats and travel tips on Instagram @passthesushi & @girlcarnivore, Twitter & Facebook.