Ranch beef burgers may become your new favorite burger! Perfectly seasoned beef, crispy bacon and cheese, piled onto whole grain buns with your favorite burger fixins!
The weather seems to have finally broken from unforgiving levels of humidity and turned cool to match my over excited Fall mood. This weekend happened to be one of the best we have had in a long time and we wanted to make the most of it. I've got some wicked new mountain biking bruises to prove it. 😉 With the turn towards hoodies and boots, this may be the last burger I post for the season – and that's OK, because it's going to be hard to top perfection.
Ha! OK, it's good – but there are far too many awesome burgers in the world for this one to prance around with a crown on calling itself the best. Buuut.
As far as simple, classic burgers go, Ranch beef burgers won't leave you disappointed.
Now, before the weather turns terribly cold and nasty – fire up those coals one more time and enjoy a bite of this with me. Oh… don't forget the fries!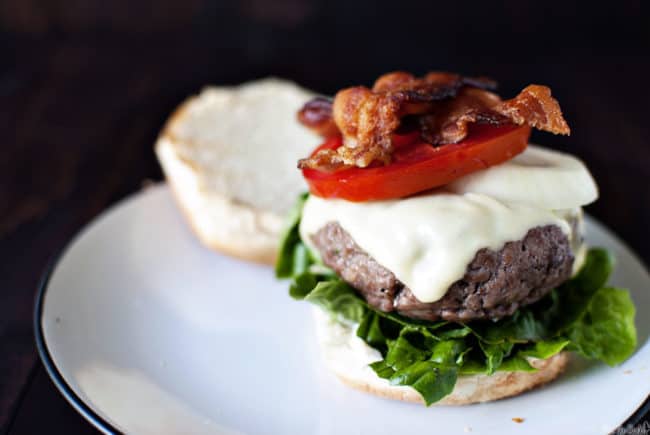 Ranch Burgers
Ingredients:
1 lb ground beef
2 tbs dry ranch dressing seasoning
1 teas Worcestershire sauce
1/2 teas Montreal Hamburger seasoning
Salt and Pepper
4-6 slices cheddar cheese
4-6 Whole wheat burger rolls
Bacon, cooked
Tomato
Onion
Lettuce
Preparation:
Heat your coals, or preheat your grill – lid closed for about 15 minutes.
Combine beef with ranch dressing, Worcestershire sauce, hamburger seasoning, salt and pepper to taste. Form into 4 to 6 patties.
Grill patties 5 to 7 minutes a side until done to your liking (I prefer to hear mine mooing still). Meanwhile, toast buns. During the last two minutes of grilling, place sliced cheese over burgers and close lid to get a great melt going on.
Place patties on toasted buns and finish off with toppings of your choice.
Sit back and enjoy the last few bites of amazing charcoal deliciousness of the season.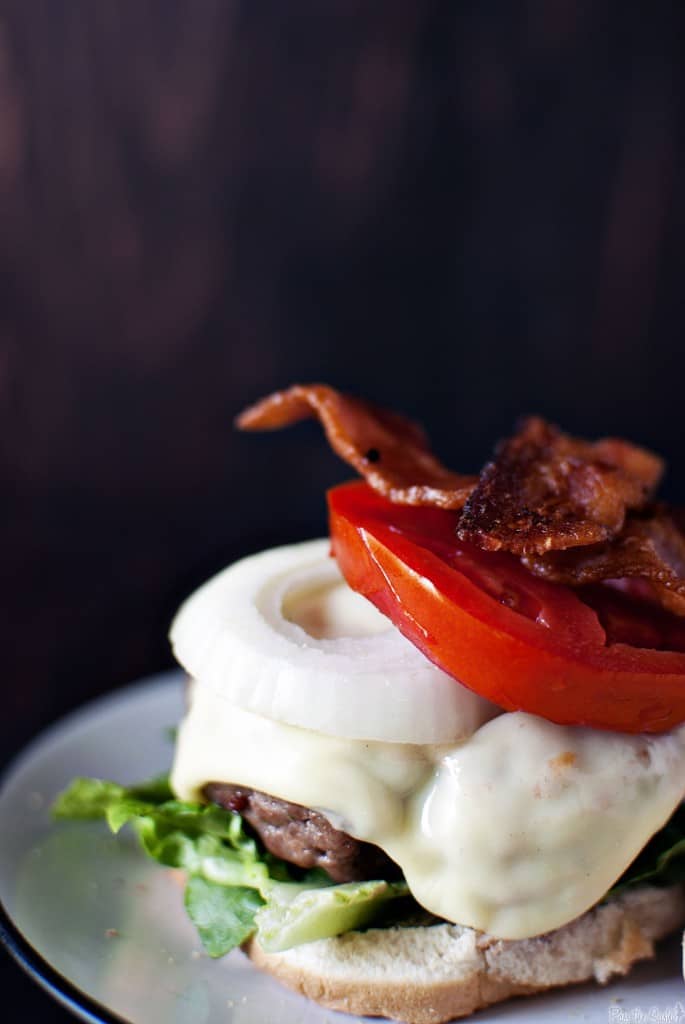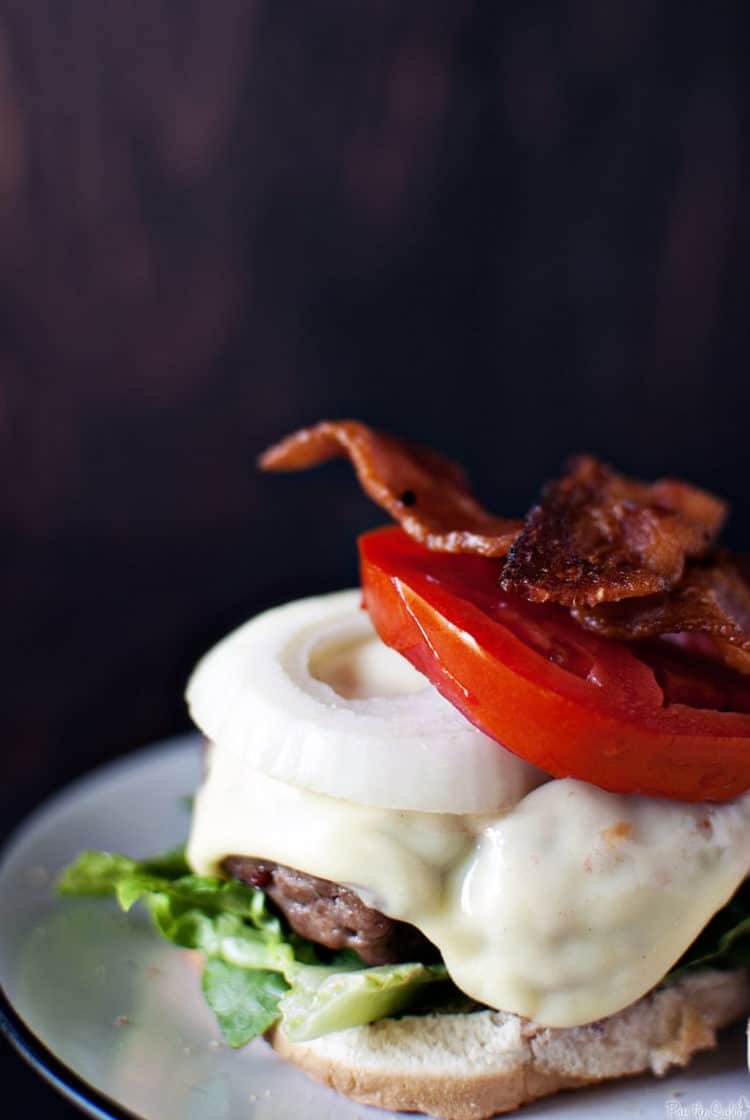 Who am I kidding? I am going to be firing up the coals long into the bitter cold!