Well, it's not really a snapshot. It's more of a none step by step tutorial.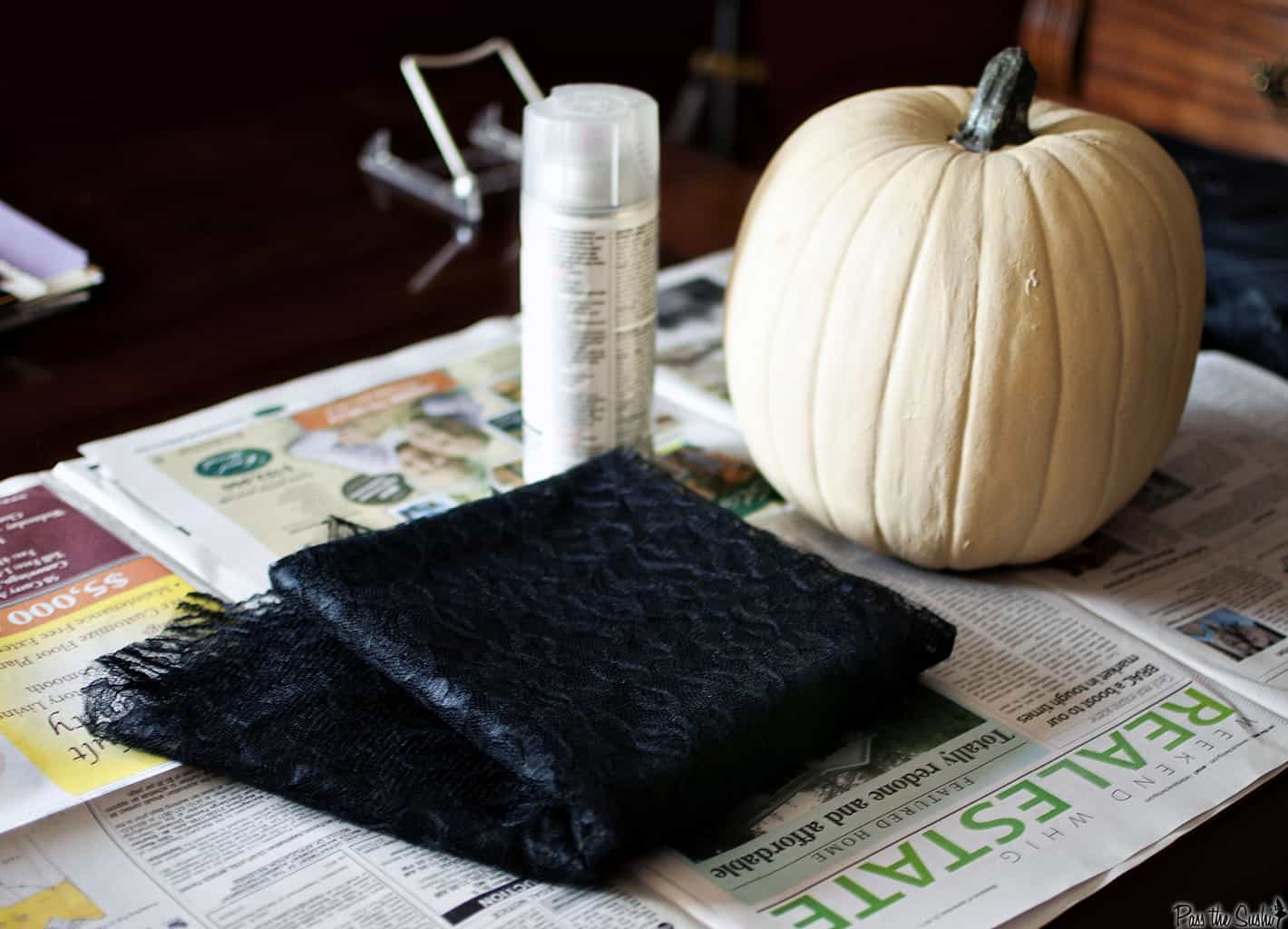 I saw this killer pumpkin on everyone's favorite time sink (the same reason this post went from 5 minutes to 35 minutes…)
Ok, back to the pumpkin.
DIY: Lace Pumpkin
Get yourself
A pumpkin (I got one of those insanely over priced fake ones from the craft store – never again)
1/2 yard lace (this was way to much for my size pumpkin, but its an awkward shape and I am not down with exact measurements outside of baking – and sometimes not when I'm baking either)
Spray adhesive
Old newspaper (so that you can have a solid alibi when your boyfriend wants to know why the beautiful large dining room table is sticky on one corner – but you haaad paper down)
Fabric scissors – kitchen scissors simply do not cut through lace well – don't worry, I went ahead and tested that theory out for you just in case.
Lay out a nice large work area for yourself – you are working with magic stick in an aerosol container after all.
Lay the lace over the pumpkin and using a mix of old fashioned common sense and your eyes, chop off any extra fabric that is just going to get in your way. Use the scissors to cut a hole for the stem of the pumpkin.
Spraying a small area of the pumpkin at a time, gently and tightly wrap the lace towards the bottom of the pumpkin. Trim off any additional at the bottom you don't need and let dry on the newspaper for at least an hour.
For the burgundy damask print, I realized just how DIY I am not. So, I got out my sewing pins and tacked all of the fabric at the bottom. There are no small children running around my house so I think it's safe for the most part. 😉
Here's to trying – next time I am just going to stick to cooking and random snap shots.