Citrus wine poached pears are a fancy looking dessert that are super easy to make! Bursting with orange flavor and warm fall spices, these wine poached pears scream "fall has arrived"!
Wait, did Victoria Secret just call me a slut?
If you were driving and saw a license plate that read " <3 SLT ", what would you think? Well, I for one, would giggle while dangerously trying to snap a picture to text to my friends. Now, imagine discovering that same text on your new bra, spelled out in rhinestones. First of all, if I had noticed the rhinestones before then, I wouldn't have made the purchase, secondly, WTF. There it is, on the side of my bra, <3 SLT. I even flipped it over to see if I was reading something incorrectly. Nope, that's definitely what it said.
Um, excuse me, did Victoria Secret just call me a slut?
Ooooh, that's the abbreviate of a category of style in you line of undergarments (Sexy Little Thing). I guess that makes it OK.
No one at the office caught that? Really, someone in PR should have picked up on that one in this age of twitter, texting and shortened English language.
And now to get my booty back into kitchen for one of the sexiest desserts I think I've ever made.
Citrus wine poached pears are gloriously sexy... and they know it. 😉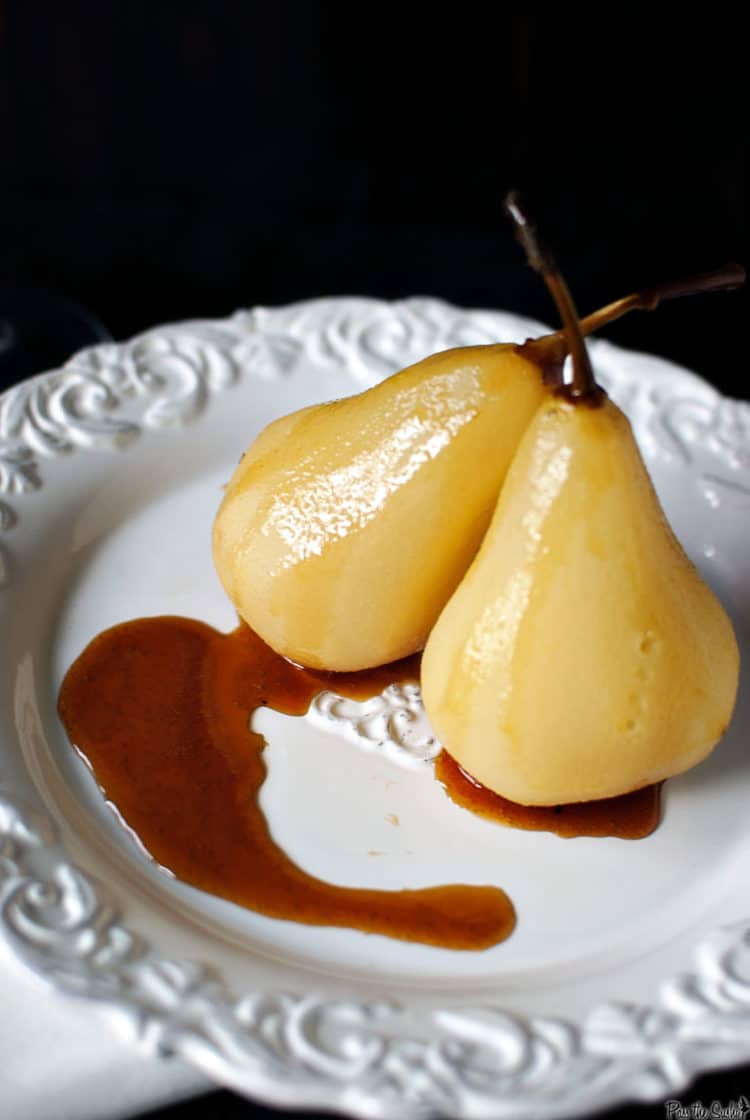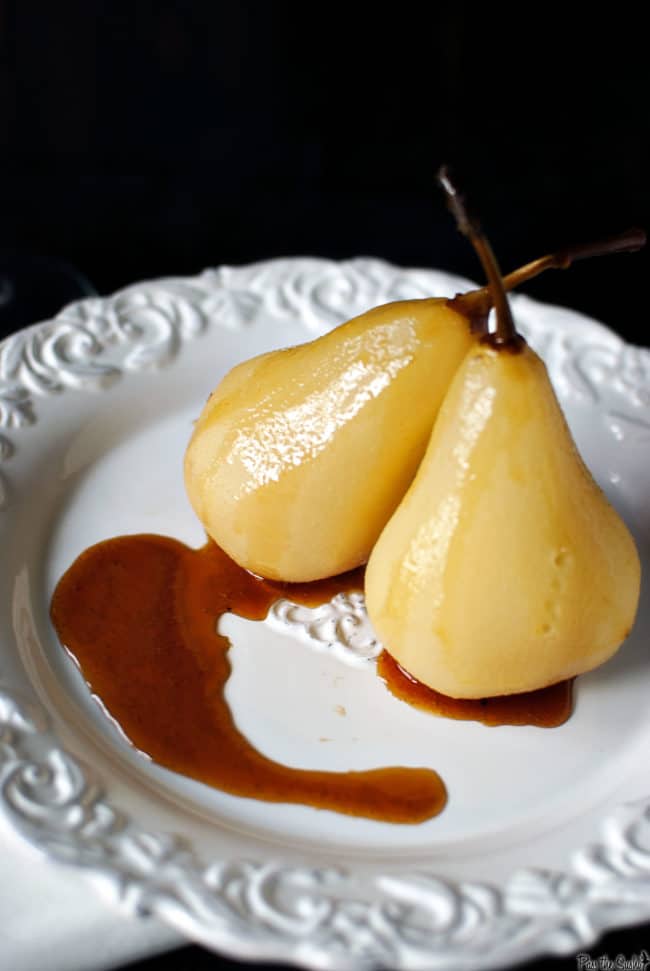 Citrus Wine Poached Pears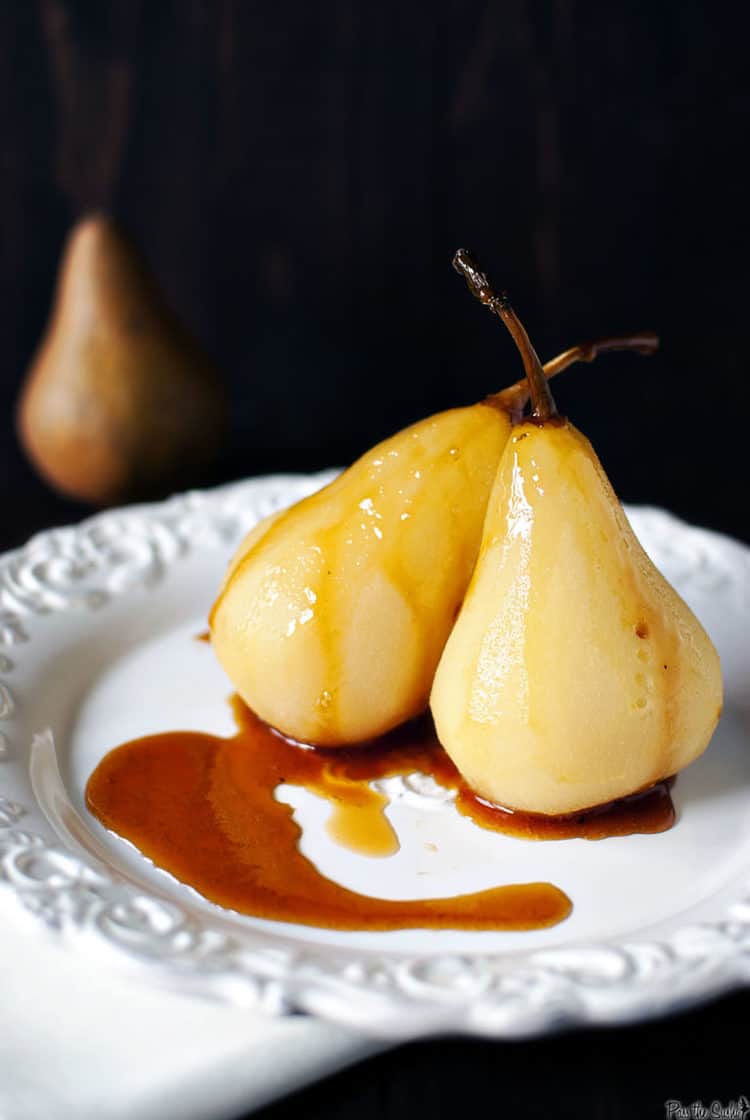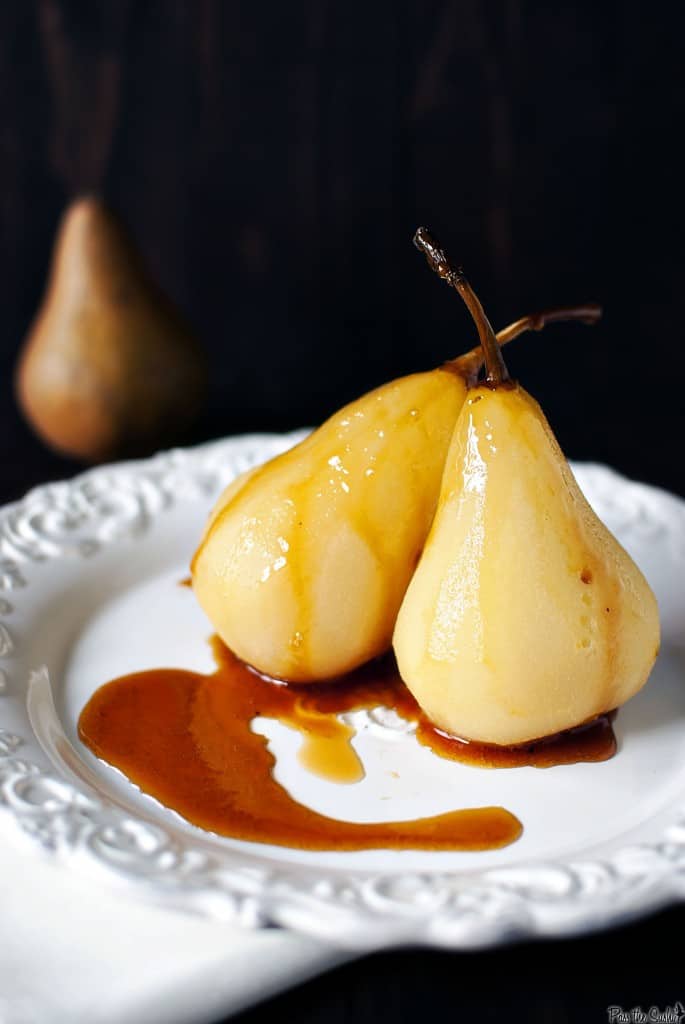 Inspired by Rachael Ray Magazine Oct 2011
Ingredients:
2 pears, peeled
½ cup orange juice
1 cup dry white wine
⅓ cup sugar
1 cinnamon stick
⅛ teas freshly grated nutmeg
½ teas vanilla
Preparation:
Combine all ingredients in a medium saucepan. Poach pears over low heat, covered, for about 30 minutes or until fork tender.
Remove pears from saucepan and continue to let the remaining liquid simmer until reduced to about ¼ cup and has a syrup like texture, about 20 minutes. Remove cinnamon stick.
Serve pears with syrup drizzled on top.