Hot chicken sandwiches are a quick and easy weeknight meal. This version is open-faced, with a creamy mushroom gravy over the hot chicken. It's quick dinner fixins!
I owe every one in the foodie blogging world an apology. Where I have made sure that posts were scheduled and up for the last week, I have been really bad at checking out everyone else's posts and commenting.
As I type this, it's Monday night (I know, it's Wednesday) and I haven't had a moment to myself in 10 days. I have only been home before 8 PM once.
My dad's wife has been away on business for the past 10 days and even though my father is young, healthy, and fully capable of taking care of himself, I have still stopped by every night.  The puppies are still working out some kinks and need medication every night and with four dogs it can be hard to wrangle them. They are also being house broken, so there are some things to tidy up with there. Dad's also not so great with technology, so I like to make sure the coffee pot is ready and set and everything is wiped down like his wife likes. Just cuz she's away doesn't mean Dad gets to live like a bachelor.
Tonight, we are going to have hot dogs.
Handsome and I did 6.6 miles yesterday, I worked a shift, and then I went to dads... Again.
Today, I'm tired. I plowed through our garden to get it ready for colder weather and cleaned up the mess that comes with that, baked cookies for the recent fund raiser I helped with, and I made a lasagna. Oh, and I drove to Dad's house just to make sure he left a fan on for the pups.
It would be the perfect night to call him, bow out and catch up on all of your lovely blogs. Process some photos. Organize some boxes and clean.
But how many nights am I going to get to have hot dogs with my daddy?
Although, I bet he would love these open-faced hot chicken sandwiches.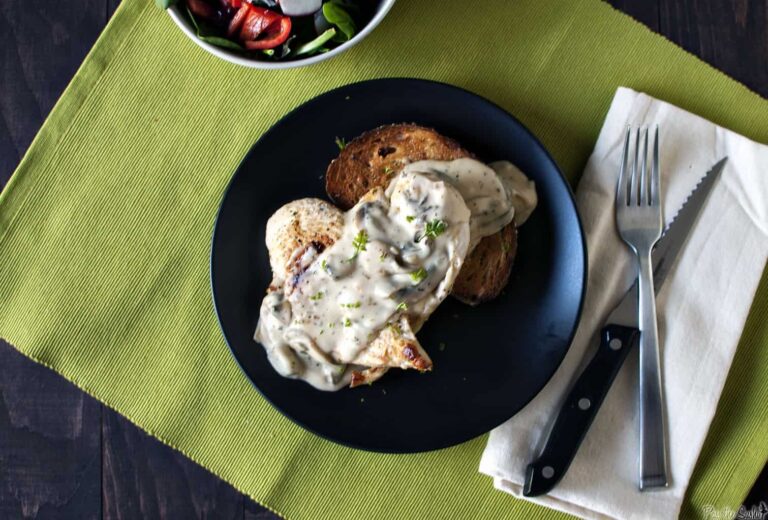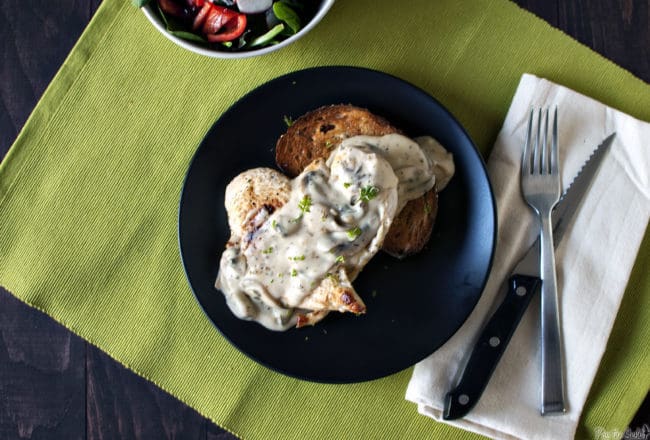 Open-Face Hot Chicken Sandwich with Creamy Mushroom Gravy
From Rachael Ray Magazine

Ingredients:
4 pieces skinless, boneless chicken breast cutlets
Salt and pepper
1 teas poultry seasoning
1 tbs extra-virgin olive oil
4 tbs butter
½ lbs mushrooms, thinly sliced
1 large shallot, chopped
2 tbs flour
1 cup chicken stock
½ cup heavy cream
4 stems fresh tarragon, chopped
1 tbs Dijon mustard
4 ¾-inch thick hearty bread, toasted
1 cup watercress leaves, coarsely chopped
Preparation:
Season the chicken with salt, pepper and poultry seasoning. In a large skillet, heat the olive oil over medium high heat. Add the chicken and cook, turning once, until golden brown and cooked through, about 5 minutes. Transfer to a plate and tent with aluminum foil.
Add 3 tbs butter to the skillet and lower heat to medium. Add the mushrooms and cook until softened, about 5 minutes. Then add the shallot and cook for 2 minutes; season with salt and pepper. Sprinkle in the flour and cook, stirring, for 1 minute. Whisk in the chicken stock and bring to a simmer. Reduce the heat to low and stir in the cream, tarragon and mustard. Cook until the gravy thickens, 1 to 2 minutes.
Ligtly brush the toast with remaining 1 tbs butter and set the chicken cutlets on top. Cover with gravy and watercress.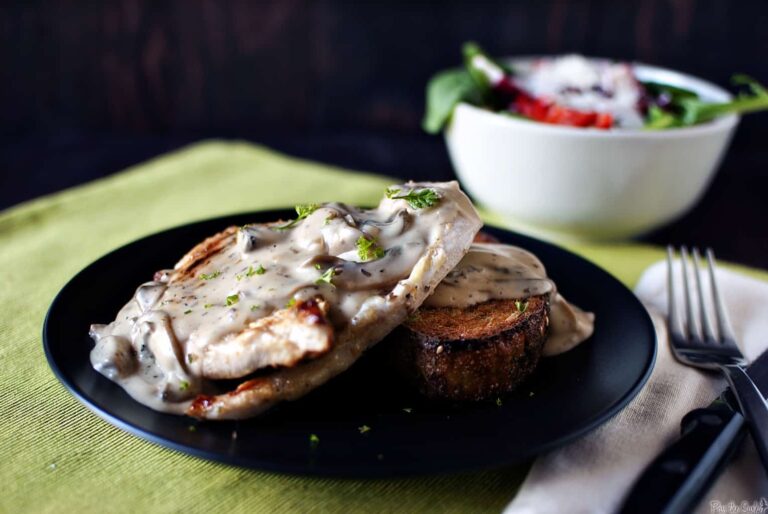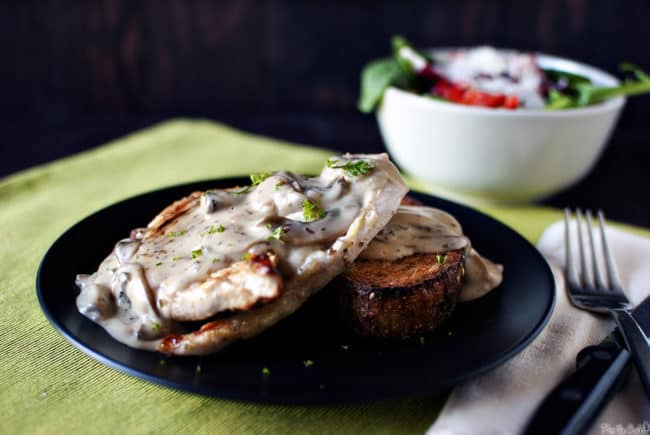 So, for a few more days, I am sorry. I will catch up I promise. But for now, I'm rushing off to my parents house again because these are the moments I don't want to regret missing.