Peanut butter pretzel cookies are soft peanut butter cookies with salty, crunchy peanuts and pretzels inside and out.
I tore out an article in my Rachael Ray September 2011 magazine about sneaky short cuts and pantry staples real chefs aren't afraid to use in their own kitchen to share with you guys. Then I lost it. Knowing that I wanted to use it as a segue into this post, I spent an hour digging it out again.
The article features Tim Love using Funyuns on fish, pop rocks on foie gras (Graham Elliot), and a confession of love for moth Miracle Whip (Micheal Symon) and Velveeta (Ron Eyester). Now, we can over enunciate fancy Italian cheeses, pretty up casseroles to no longer use scary canned cream of's, and pretend that we would never use America singles to snaz up a dish in public. But in private, I bet we all have a guilty pleasure or snack food secret we wouldn't tell a soul about.
Personally, it's against the rules to not serve Handsome his famous mac and cheese at least once a week in this house - drenched in nothing but melted Velveeta.
Now, as for sneaking a little snack food into this post...
Check out these peanut butter pretzel cookies for a salty sweet snack you wont be able to ignore.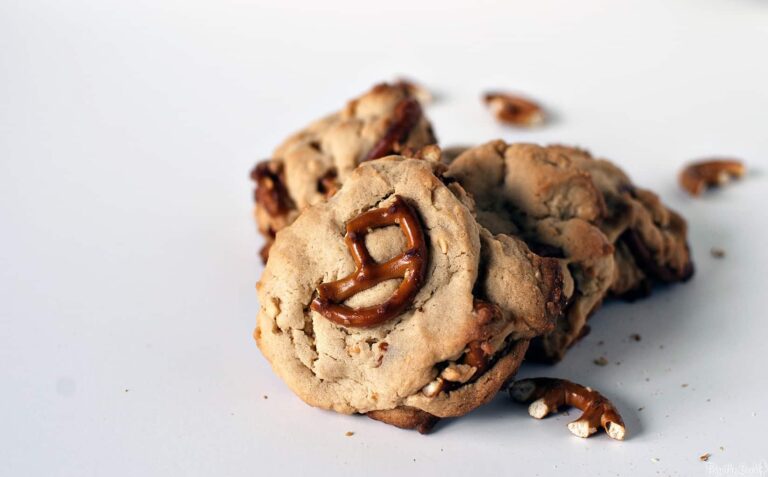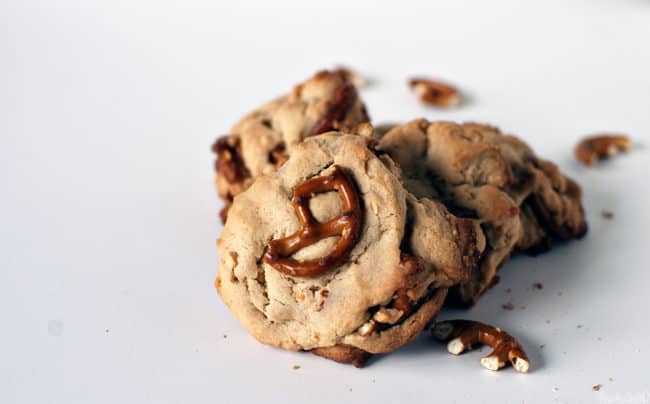 Peanut Butter Pretzel Cookies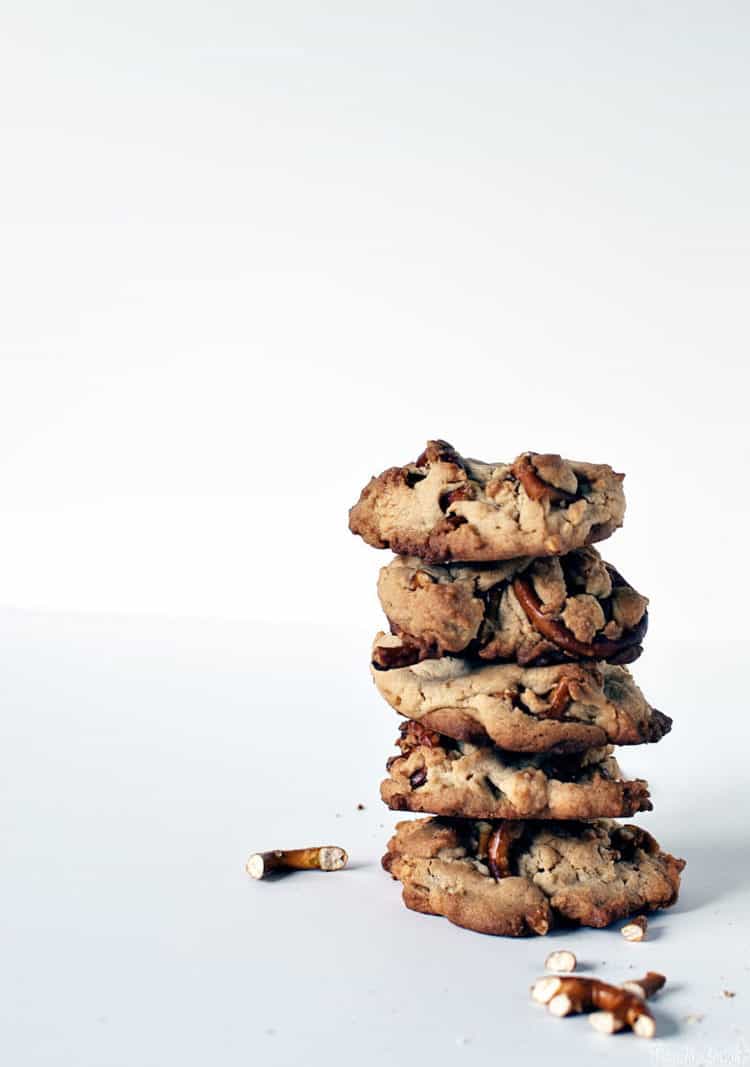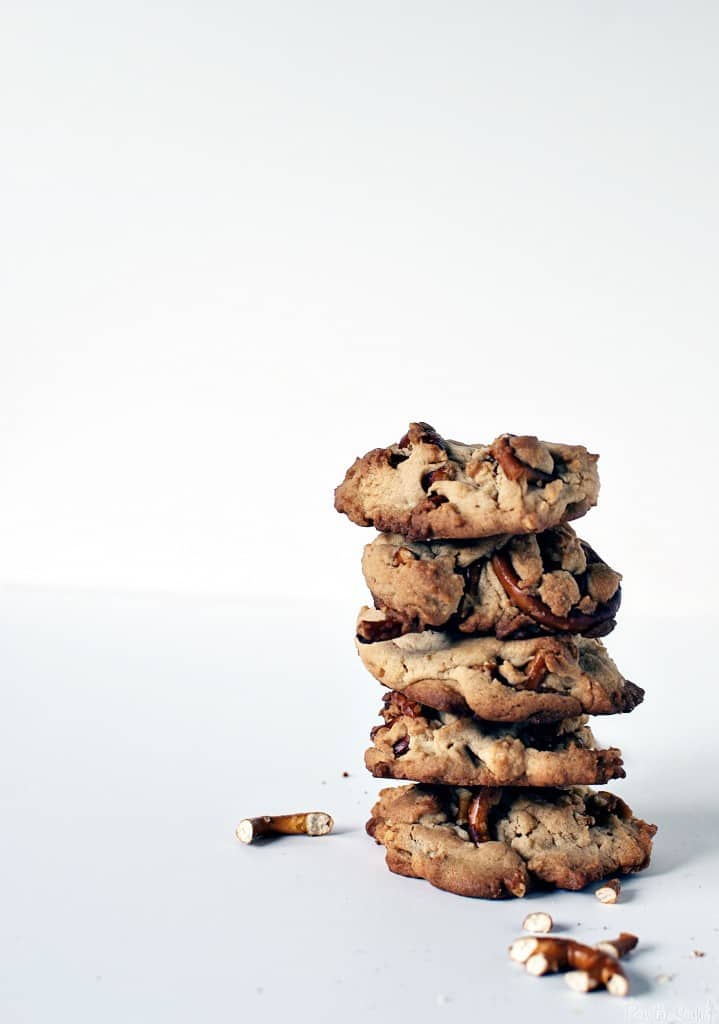 This recipe is from a magazine page that had been ripped out - no date or copyright information on the page though. Sorry
Ingredients:
1 ½ cups flour
½ teas baking soda
6 oz. unsalted butter, at room temperature
1 ¼ cups sugar
1 cup smooth peanut butter
2 eggs, at room temperature
½ cups unsalted roasted peanuts, chopped
6 cups miniature pretzels, chopped
Preparation:
Line 2 cookie sheets with parchment paper. Position racks in the upper and lower thirds of the oven and preheat to 350 degrees F. In a bowl, whisk together the flour and baking soda.
Using an electric mixer, beat the butter, sugar and peanut butter on a medium speed until fluffy, about 5 minutes. Add the eggs 1 at a time, beating well after each addition. With the mixer on low speed, gradually add the flour mixture, beating until just combined, stir in the peanuts.
Place the pretzels in a bowl. using a 1 ½ inch diameter cookie scoop and working in batches, drop a few balls of dough in the bowl and toss to coat. Place the cookies on the prepared pans. Bake, rotating the pans after 10 minutes, until golden bt still sodt to the touch, about 15 minutes. Let cool slightly before transferring to racks to cool.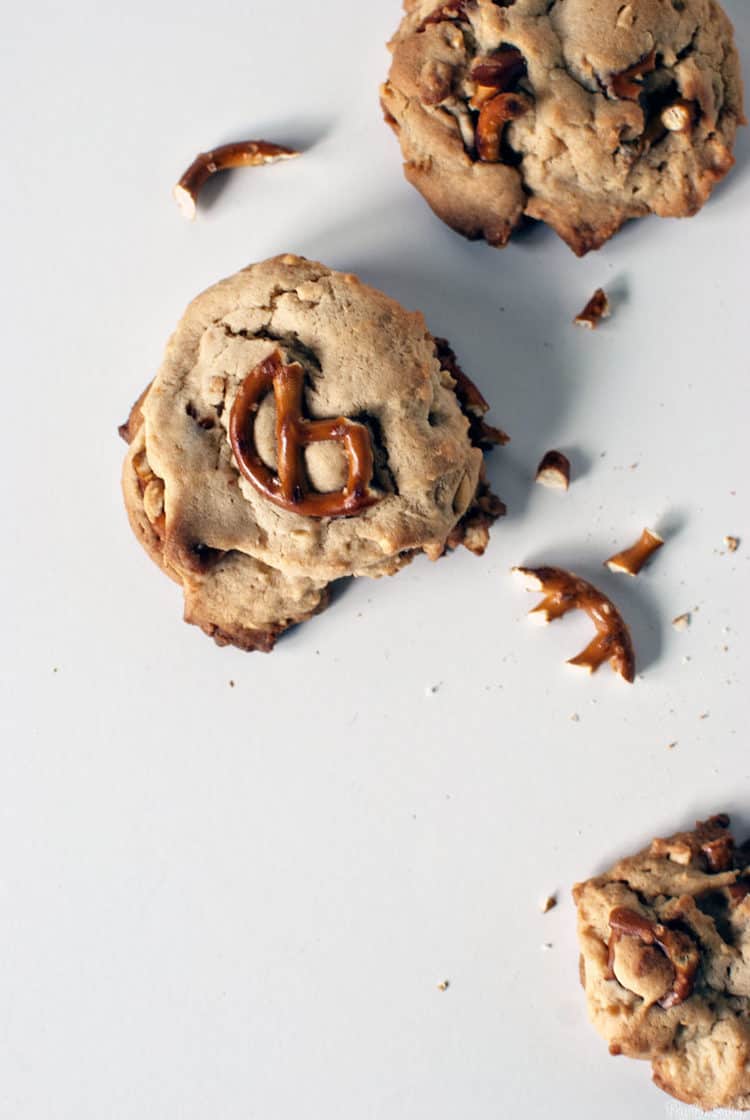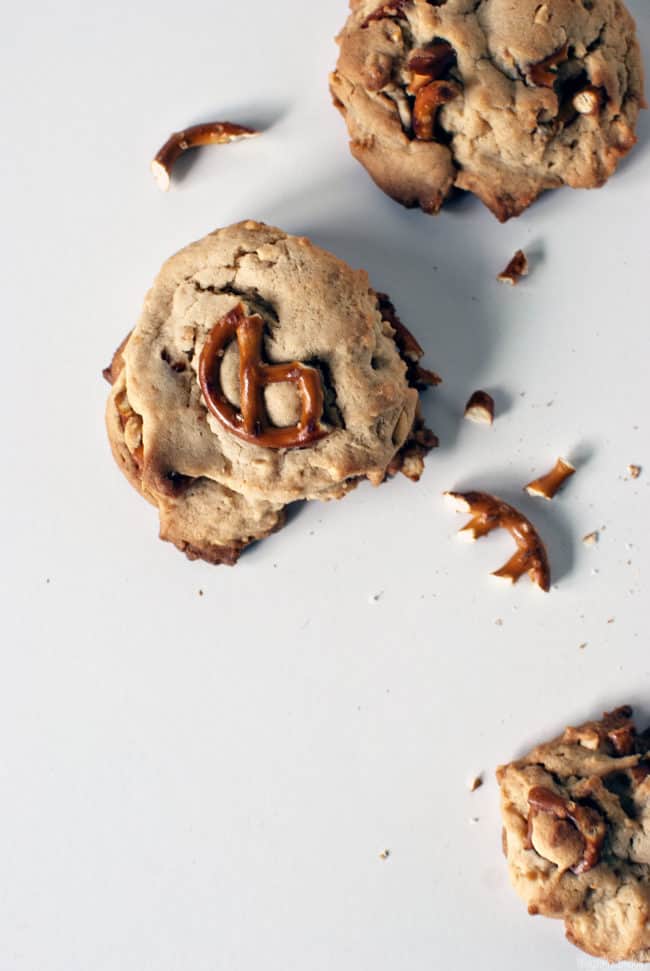 This is week 3 of the 12 Weeks of Christmas Cookies! Please check out all of the other wonderful bloggers participating and thank Brenda at Meal Planning Magic for hosting such a great event!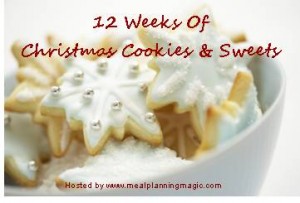 Now after that hour of rummaging through magazine clippings, am I late for work? Does the Geico little piggie commercial make me laugh no matter how many times I've seen it?