Banana Cake with Chocolate Glaze is a classic cake with rich, moist banana cake layers, accented with cinnamon. The whole thing is covered in a thick chocolate glaze. Delicious!
Chow just posted an interesting article about male 'foodies' in the kitchen and how they aren't really helping out at all when it comes down to dinner. It explains that men can sometimes get overly involved in their projects, spending more time analyzing the data then cooking a real meal. And how they can bring an 'Iron Chef' attitude to the kitchen, wanting to compete rather then feed the kids.
I have seen men take more time thinking than doing, but I am not affected by this male 'foodie' phenomenon. Actually, I have quite the opposite problem. The more I become interested in food, the fewer recipes Handsome seems to remember, or want to cook, stating that I would just make it better anyway. Could this be because he works more, harder, and goes to school most weeknights? Probably. But every once in a while, it is nice to come home to something someone else prepared for you.
Even if it is steak-ums and macaroni and cheese. I'm OK with that. 😉
Especially when there's banana cake with chocolate glaze for dessert.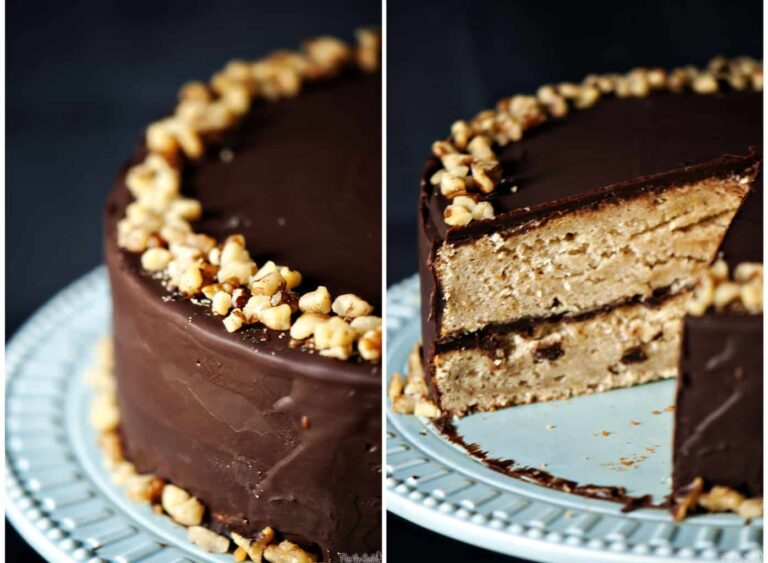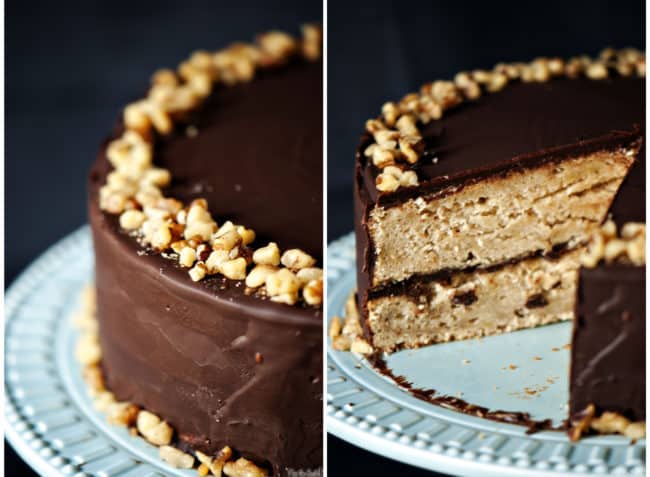 Banana Cake with Chocolate Glaze
Ingredients:
2 ½ cups all-purpose flour
1 tbs baking powder
½ teas cinnamon
½ teas salt
4 oz. unsalted butter, room temperature
½ cup white sugar
¾ cup brown sugar
2 large eggs
3 overripe bananas, mashed
1 teas vanilla extract
¾ cup buttermilk
Preparation:
Preheat oven to 325 degrees F. Grease 2 8-inch round cake baking pans.
In a medium bowl, whisk together flour, baking powder, cinnamon, and salt and set aside.
In a large mixing bowl, cream the butter and sugars until light and fluffy. Add the eggs one at a time, beating well after each addition, scraping down the sides of the bowl with a spatula as needed. Mix in the bananas and vanilla extract.
Working in small batches, slowly add in the flour mixture and buttermilk in 5 additions, starting and ending with the flour. Pour batter evenly between prepared baking pans. Bake for 35-40 minutes, or until golden and a toothpick inserted in the center comes out clean. Let the cake cool for 10 minutes before removing from cake pans. Cool completely before frosting.
For the Chocolate Glaze
Ingredients:
12 ounces (2 cups) semi-sweet chocolate
8 tablespoons butter
Preparation:
In a double boiler, melt together the chocolate and butter, stirring until smooth. Glaze will be thick. Remove from heat and frost cake before glaze hardens. Garnish with chopped walnuts if desired.
Let cake set, slice and serve.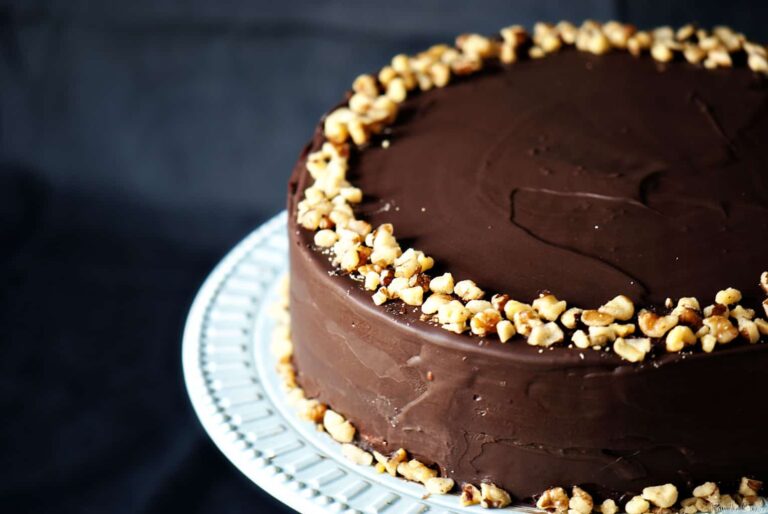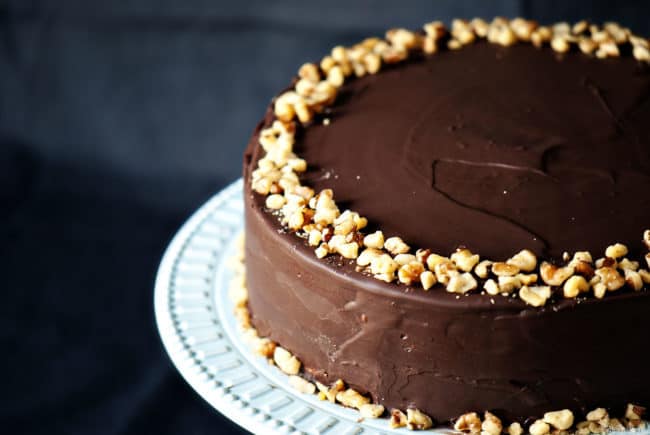 So, would a man have been unable to make this simple banana cake without first trying to figure out how to inject pure whole bananas into a batter mixture using a hadron collider (imagine that mess) or is this man 'foodie' handicap all just an excuse for some men never being asked to help out in the kitchen?