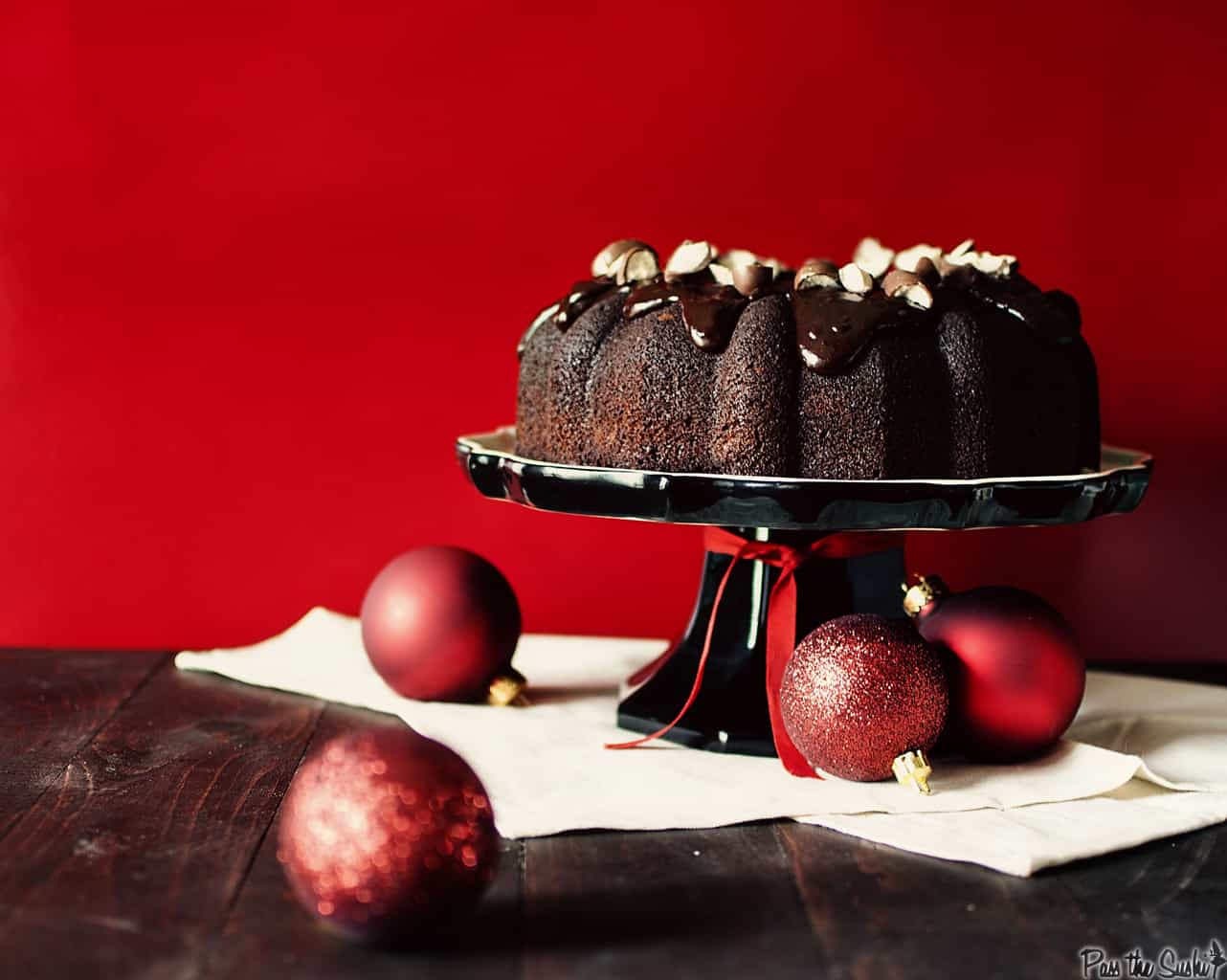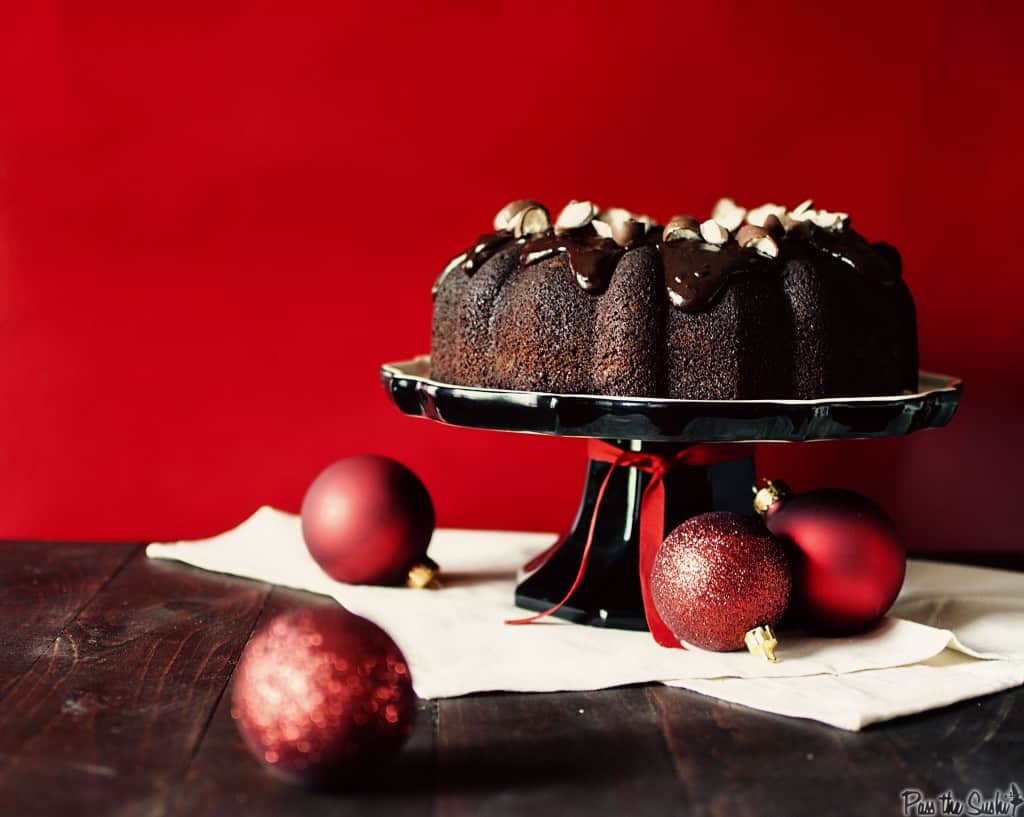 We are all of 6 days into December and the rest of the food blogging community went and left me in the dust. Preparedness has never been my thing. I didn't roast a turkey in October and have a bunch of Thankgiving themed posts for you. Heck, I barely made any 'large meals' in November at all and I didn't even make a turkey. I did pull out holiday decorations once for some photos, but immediately boxed them and put them away. So no fancy bokeh tree shots for you (yet). My static backgrounds will have to do. Besides, you just love me for the food, right?
For December I did put a little thought in and do have some delicious treats lined up, like this cake. Oh mother of God, this cake. I have several cookies, brownies, and cake treats for you. I also promised some damn good meals yesterday and to top it off I happen to have some pretty awesome swag for you guys to win. But mostly, my goal this year is to enjoy the holiday season. I have worked retail for over a decade and that means rushed, busy, and over worked Decembers. That's not happening this year. I am going to slow down and take a few minutes to myself, my family, and do some hard core present wrapping. I invite you to try it as well. It's kind of liberating so far. So bare with, grab a slice, and get ready for some awesomosity.
Chocolate-Glazed Chocolate Malted Bundt Cake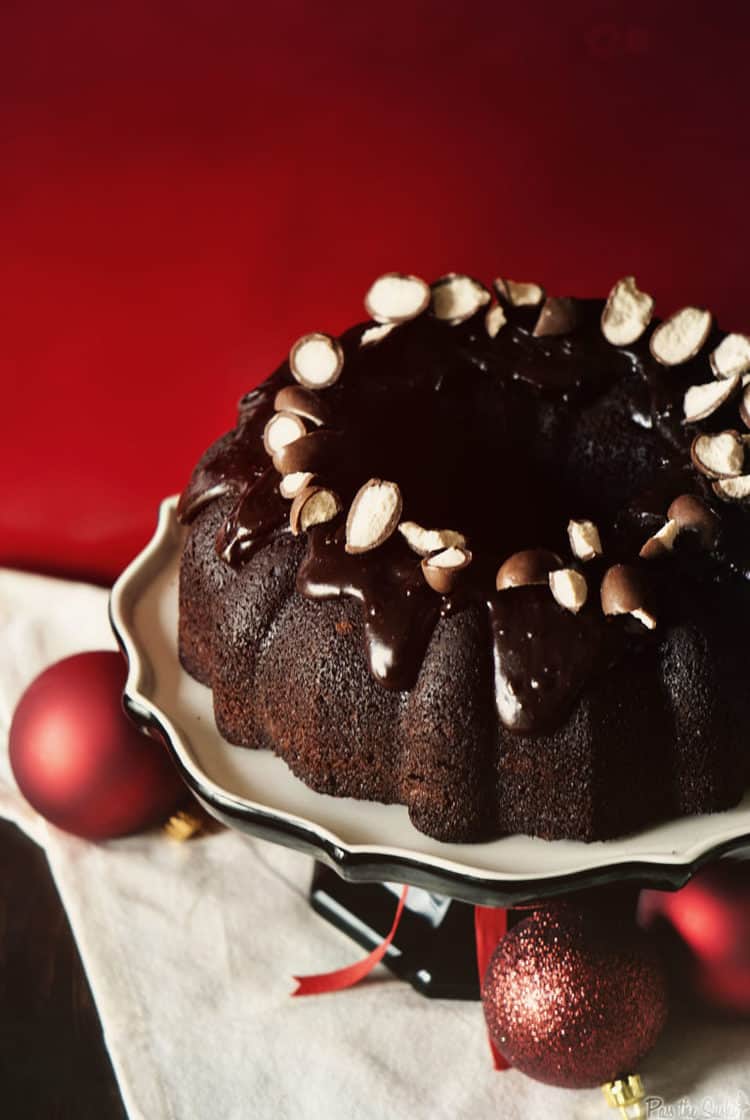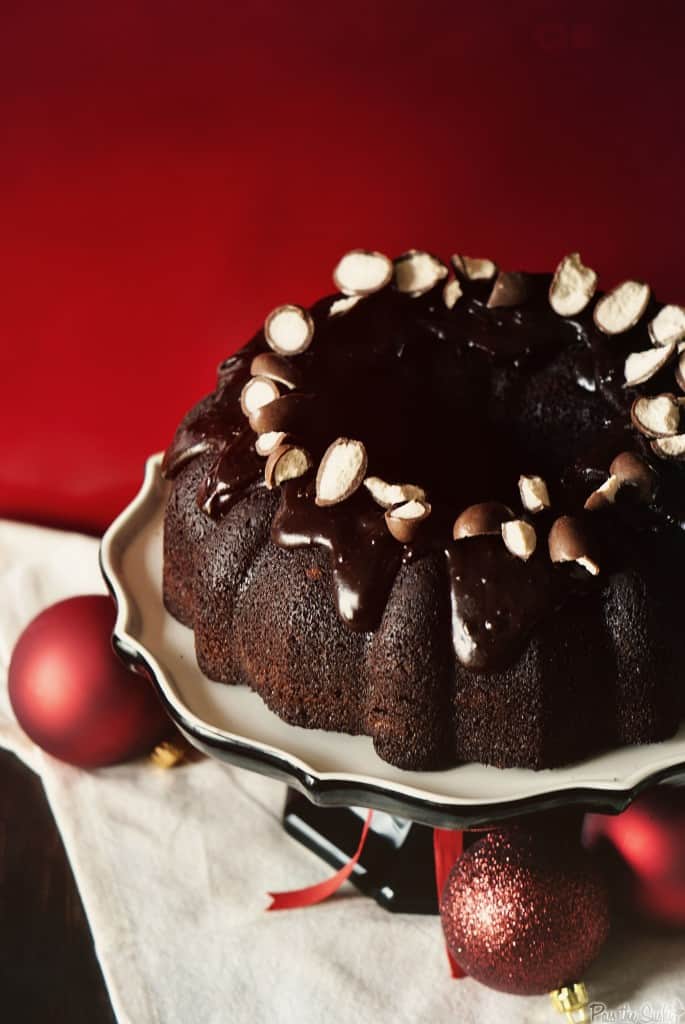 from BHG Special Interest Holiday Recipes 
Ingredients:
1 tbs unsweetened cocoa powder
4 oz unsweetened chocolate,  chopped
1 ¾ cups flour
⅓ cup malted milk powder
1 teas baking soda
½ teas salt
¾ cup butter, softened
1 cup granulated sugar
¾ cup packed dark brown sugar
3 eggs, at room temperature
1 ½ teas vanilla
1 ¼ cups water
For the glaze:
1 tbs malted milk powder
1 tbs water
¾ cup semisweet chocolate chips, divided
⅓ cup butter
1 tbs light corn syrup
½ cup Whoppers
Preparation:
Preheat the oven to 325 degrees F. Grease a 10" bundt cake pan. Sift the cocoa powder into the pan and shake the pan about to coat evenly. Knock out any excess.
Whisk together the flour, malted milk powder, baking soda, and salt in a medium bowl and set aside.
In a small microwave safe bowl heat the unsweetened chocolate for 1 to 2 minutes, until melted. Checking and stirring every 30 seconds.
In the bowl of your stand mixer beat the butter until creamy. Add the sugars and beat until light and fluffy. Scrape down the sides of the bowl and beat in the eggs one at a time mixing well after each addition. Mix in the melted chocolate and vanilla.
Add the flour mixture and water, starting and ending with the flour mixture.
Pour evenly into prepared bundt pan. Bake for 55 to 60 minutes or until a wooden toothpick inserted comes out clean with a few moist crumbs. Cool on a wire rack for 15 minutes. Put a wire rack over the cake pan and flip to release the cake. Cool completely.
Meanwhile make the glaze. In a heavy bottom saucepan over, combine the malted milk powder and water until dissolved. Add the semisweet chips, butter, and corn syrup and cook over low heat stirring slowly but often until melted and smooth. Let the glaze cool, covered, in the fridge for 30 minutes, until thickened, stirring occasionally.
Meanwhile, place Whoppers in freezer for 15 minutes in a ZipLock bag. Remove and chop. (I find freezing candy makes it easier to smash - or chop).
Remove the glaze from the fridge and using a large spoon, spread the glaze over the cake. Top with crushed Whopped pieces. Let set for 20 minutes before serving.
Impress guests.