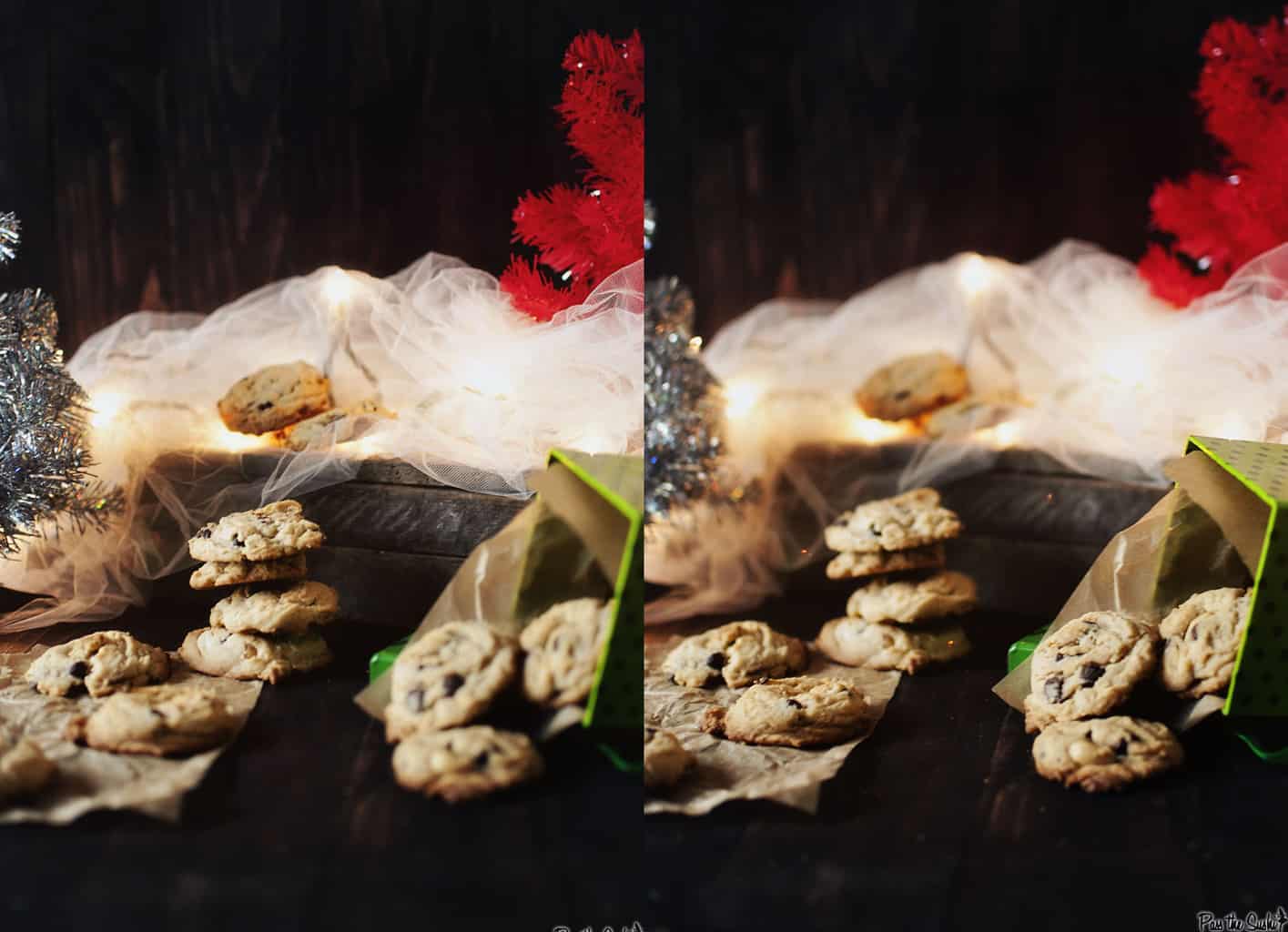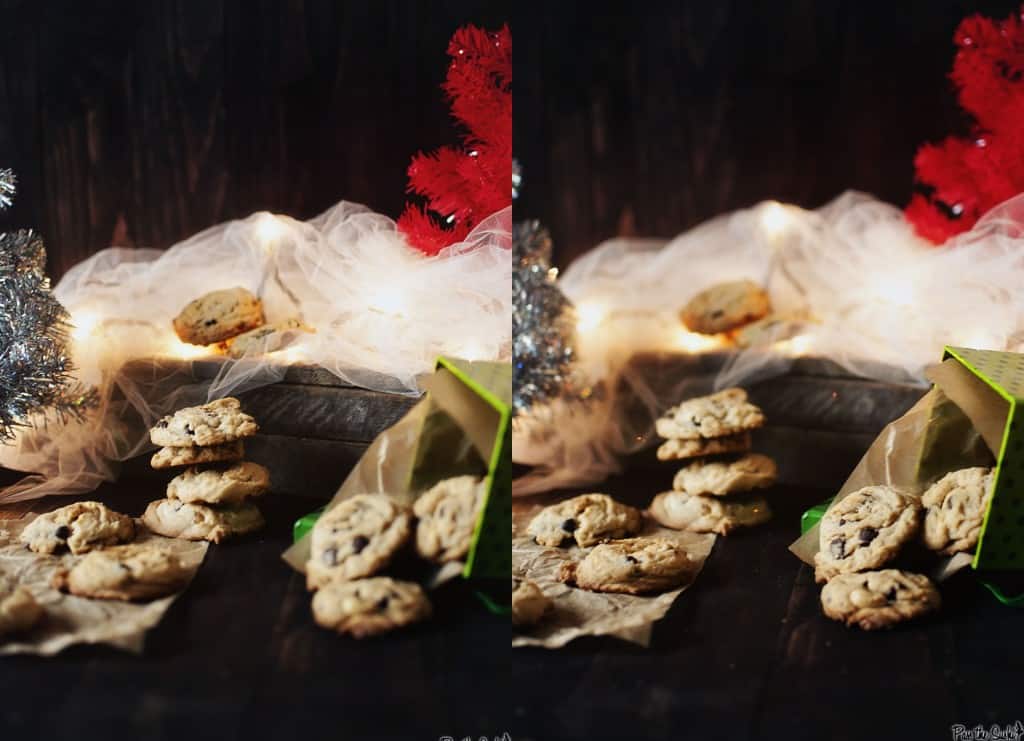 It's full on gift giving season now whether you're ready or not. Lucky for you, I was brainstorming with a friend of mine and we came up with the idea of a great little stocking just for foodies! If you are looking for some inspiration for your culinary inspired friends, we got you covered!

Wine Pump  I can't say how many bottles of wine have ended up being dumped down the drain after a party. Corks break and you don't know how to properly store the leftovers. This cute little gift boxed vacuum / pressure pump from Peugeot removes air from the bottle to preserve your wine for days after opening. So, go on, get merry!
 Chobs handy knobs that raise your cutting board so that you can flip and use the other side instead of having to grab a new one each time. No seriously. Less dishes. I'm sold. Get these for everyone on your list.
Pie Bird What cook doesn't covet Le Creuset. I know I have spent several days standing in front of the sky high display at Williams-Sonoma only to occasionally wipe the drool from my face, but that stuff can get pretty pricy for gift giving. So go retro with this classic pie bird and give your baker something she can use over and over again without braking the bank. These are stocking stuffers after all.
FEED Wine Bag I'll admit it, I'm in love with burlap, but FEED also makes it more then a trendy hip wine sack. Eeach gift purchased from FEED helps provides meals to children around the world. This 100% organic cotton and natural burlap wine bag sponsors 5 school lunches for children in need with it's purchase. FEED gifts are great for those friends who are extra thoughtful this time of year and want to lend a helping hand.
Bonne Maman Preserves I grew up finding edible treats in my stocking. Maybe it goes back to the whole orange thing. So now, I love shoving new small foods into stockings. Something you wouldn't normally treat yourself to. You know, the fancy bottles, not just the same old Smuckers. These flavor packed jams and jellies from Bonne Maman are adorable and are going to be a big hit with my jam connoisseur boyfriend. They are perfect size for the stocking and two or three new flavors, like fig or apricot-raspberry will be fun to taste test later in the day! (Now, tell me you don't snack all day Christmas day? I'm not alone, right?)
Funky Cookware from Dreamfarm Dreamfarm has all sorts of fun funky products that a kitchen diva could use. From this bendable spatula designed to be able to scoop and chop to wicked cool garlic presses its hard to not think of them as the Ikea of kitchen tools! Everything on the Dreamfarm site (where those chobs came from earlier) comes packed in sturdy little boxes just right for wrapping and are a fun (and really useful) addition to a cooks collection. You can never have too many spatulas.
Triple Peanut and Chocolate Chip Cookies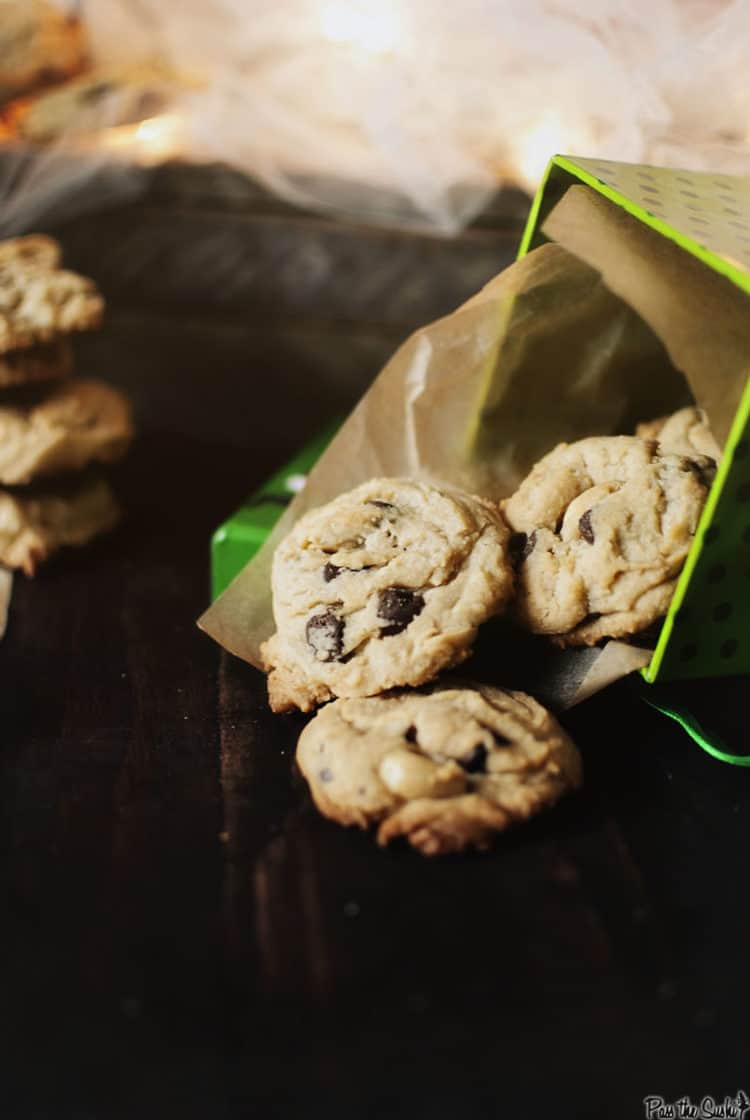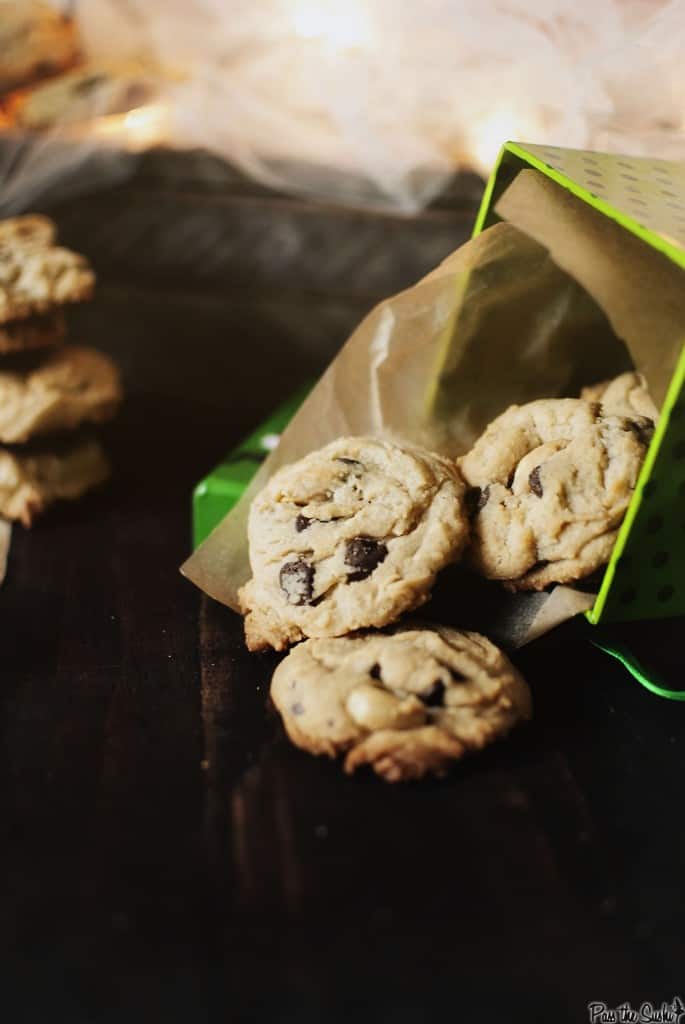 From BHG Special Interest Publication Holiday Cookies
Ingredients:
1/2 cup butter, softened
1/2 cup shortening
1/2 cup creamy peanut butter
1 cup packed brown sugar
1/2 cup sugar
1 teas baking soda
2 eggs
1 teas vanilla
3 cups flour
1/2 cup mini chocolate peanut butter cups
1/2 cup semisweet chocolate chips
1/2 cup peanuts
Preparation:
Line a baking sheet with parchment paper and preheat the oven to 350 degrees F.
In the bowl of your stand mixer, beat the butter, shortening, and peanut butter until smooth and creamy. Scrape down the sides of the bowl and add the sugars. Beat until fluffy. Scrape down the sides again. Add the baking soda and eggs, one at a time, mixing after each addition. Add the vanilla and scrape the sides again, if needed. Slowly add the flour. Mix in the peanut butter cups, chocolate chips, and peanuts.
Using a tablespoon size scoop, drop dough on prepared baking sheet leaving about an inch between each cookie. Bake for 10 – 12 minutes or until golden brown.
Cool on baking sheet for 5 minutes before transferring to a wire rack to cool completely. Seriously, don't bite into these too soon – molten hot peanut butter filling is not fun.