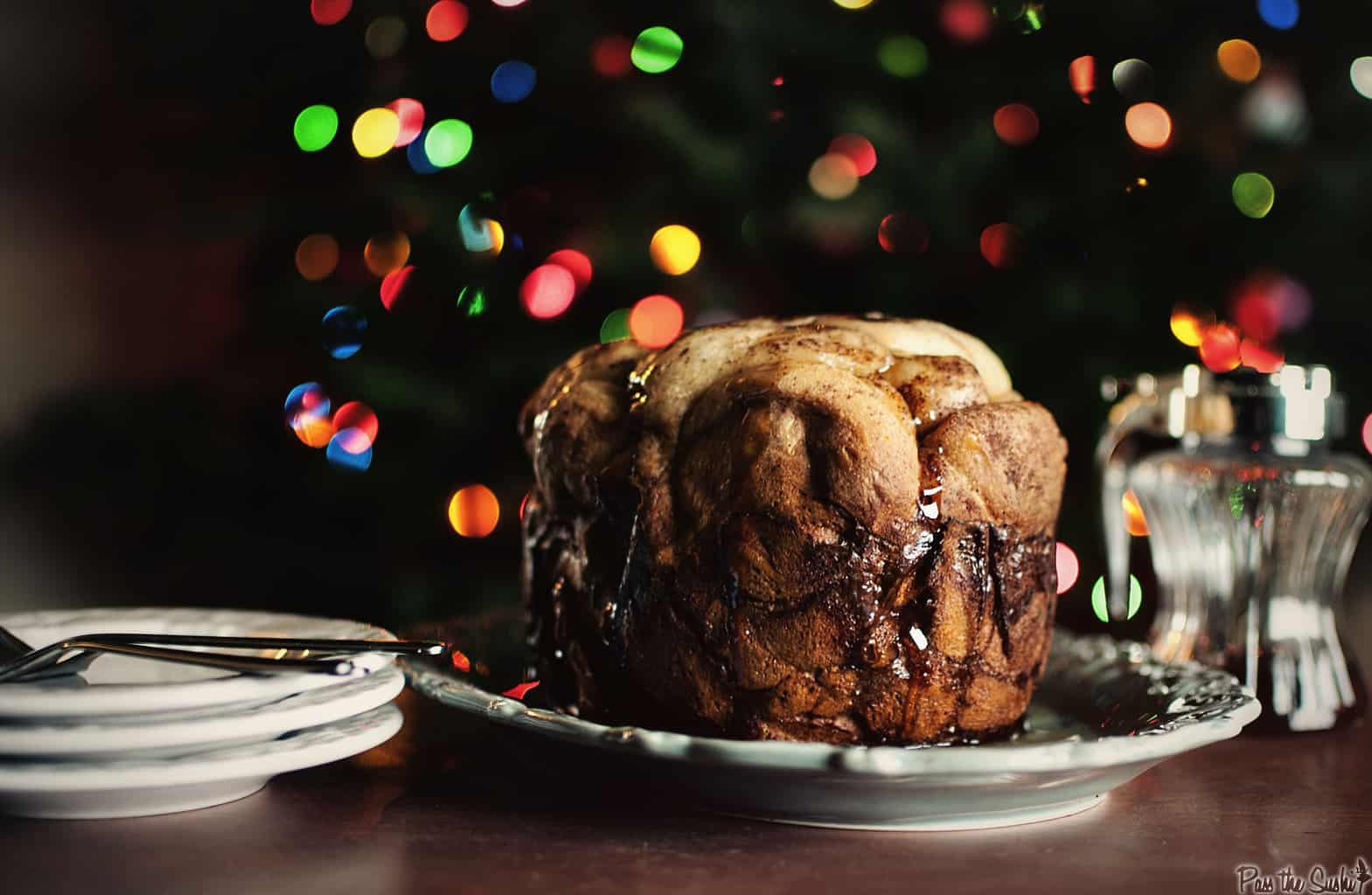 This Monday is supposed to kick off a new series on PtS since the soup kitchen has closed. But since it's Christmas Eve and all I want to do is run around cleaning and stressing over Christmas dinner humming holiday music and baking cookies I'm simply going to wish everyone a fantastic Christmas and wonderful holidays!
Here is a painless Christmas brunch idea that can be tossed in the crock pot early while the unwrapping madness occurs and is ready in time for when everyone remembers they are hungry. 😉 Or try these monkey bread cupcakes for a grab-and-go version.
Here's a little sneak peek at things to come in the following Mondays. Any guesses on what my themes going to be?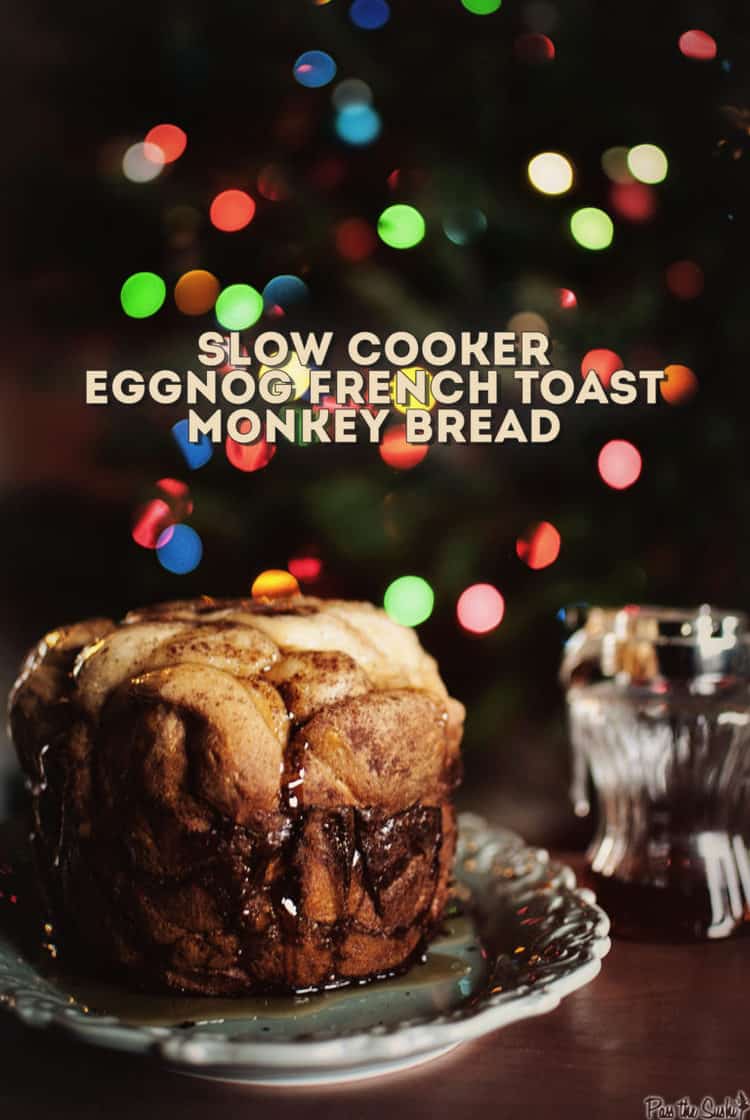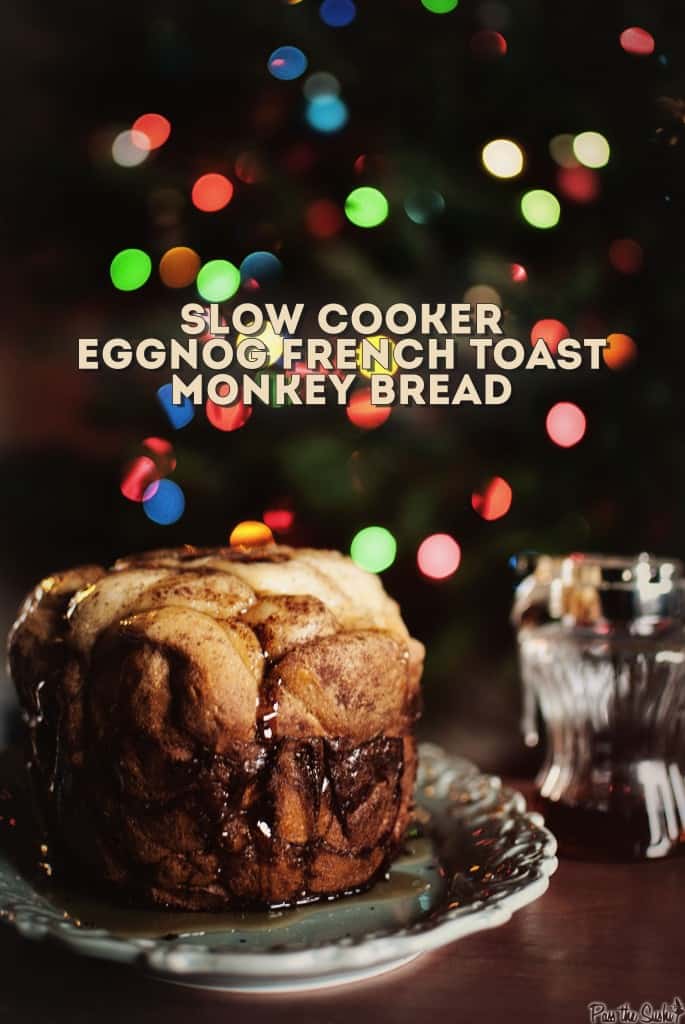 Slow Cooker Eggnog French Toast Monkey Bread
Ingredients:
3 containers refrigerated biscuits, cut in half (15 biscuits total)
1 1/2 cup eggnog
1 egg
1 1/2 teas cinnamon, divided
1 teas vanilla
Preparation:
Line a small 3 or 4 quart crock pot with a crock pot liner (or aluminum foil) and grease.
Whisk together the eggnog, egg, 1 teas cinnamon and vanilla in a medium bowl. Roll each biscuit in the eggnog mixture and stack in the crock pot. Pour the remaining batter into the crockpot and sprinkle with remaining cinnamon.
Place a paper towel over the top of the crock pot and cover with lid. Cook on high for 2 -3 hours – checking often after two as not all crockpots heat the same.
Lift the monkey bread out of the crock pot and turn out onto a serving plate. Top with powdered sugar and syrup. (Or combine the syrup and sugar to make a glaze)…. Or add rum and make a serious glaze. You know, keep the kids calm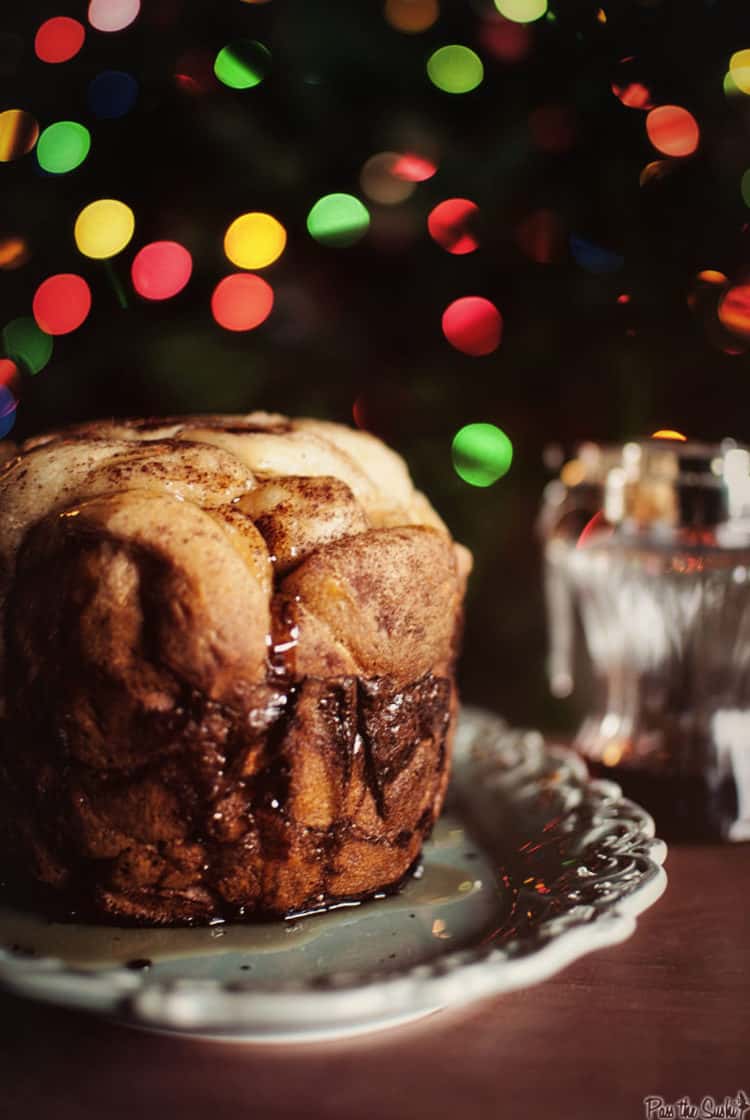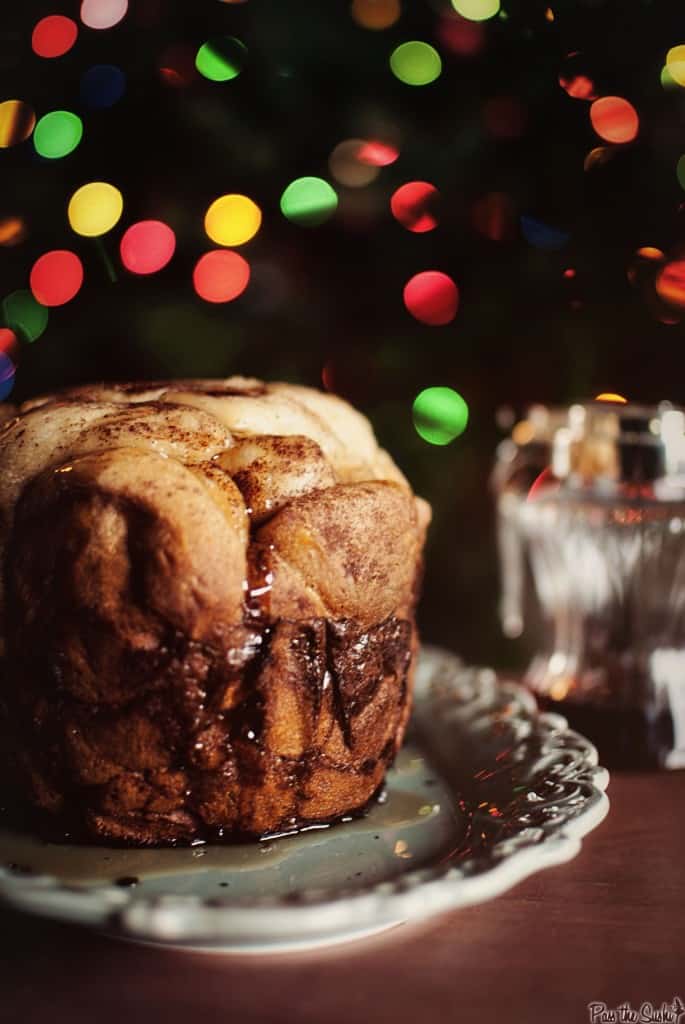 May your holiday be merry and bright!