Coffee cake cookies are the taste of cinnamon coffee cake in a soft cookie. Perfect snack with a tall glass of milk or mug of coffee!
I've only once before talked about music on this site (well, ok, reviewed music on this site) but since my love of music, especially holiday music runs deep, I figured it was time for a small dose. For those of you who don't want to listen to the jingly and jolly, you can just skip on ahead to the tasty coffee cake cookies recipe.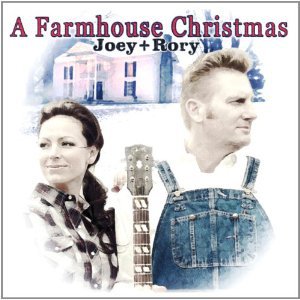 Joey + Rory Farmhouse Christmas: I downloaded this before previewing anything. Yes, I like twang. Yes, I like country. Get over it, I also like red meat, comic books, video games and movies with big explosions so you can put up with the banjo from time to time. I can't be perfect.
This husband wife duet are amazing, but I was sad to hear though as I was listening that they didn't cover a lot of the classics (out of the 12 there are only 2 that are 'classic' Christmas tunes). The songs are good though, and reflective of the tone they use on their other albums. It's a fun little album and if you are tired of the same old same old – this is a nice one to mix it up. Heck, if these two spun their own version of nursery rhymes I'd buy the CD and be happy.
Julie Roberts Who Needs Mistletoe: Who Needs Mistletoe is just a short EP with 7 songs (some that have been released before on other country holiday mix albums) but is an instant classic for anyone who enjoys an album with a little more blues to it. Julie's voice is not made for pop, and lucky for me, neither is this EP. This short little ep is a great addition to anyone's holiday mix.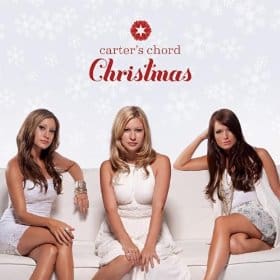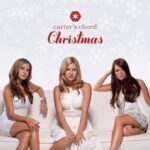 Carter's Chord Christmas EP: The three-part sister harmony that makes up Carter's Chord is one of my favorite country bands (even going so far as to buy tickets to a show I didn't want to see just to watch them be the opening – opening act and leave) and they do not disappoint on this 4 song EP. Released last year, I had to sneak it in to the round up. Snowed in is a bouncy little tune that I may have already been playing with the unexpected snowfall in our area. And their take on Santa Baby, Up on the Housetop and O Come O Come Emmanuel are just as good. Test out their vocals and style on this one (cuz who doesn't need more holiday music? then check out their newest EP and album).
Elvis Presley Christmas Duets: Normally, I am not one to take music that has long since earned its place in our collection dice it up and add things to it but I find this little mix adorable. It's nice to let the truth of the album go and enjoy country stars like Martina McBride, Wynonna Judd, and Carrie Underwood singing alongside Elvis – even if it all is just thanks to technology. This is all of your classic holiday tunes with some fantastic talent if you feel the need to spruce up your Elvis collection.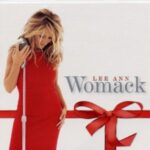 This one isn't new and isn't a classic, but it should be. Lee Ann Womack's The Season for Romance has been my favorite holiday album for the last few years. There is just something about her soft voice and the musical choices on this album (and the fantastic duet with Harry Connick Jr. for Baby, It's Cold Outside) that has cemented this holiday album as one of my all time favorites. It is on my IPod right up there with Sinatra and Crosby as far as holiday music I just can't see myself tiring of any time soon.

Now, bake a batch of coffee cake cookies. Sit down with a plate full, along with a glass of milk or mug of coffee. Ahh.
Coffee Cake Cookies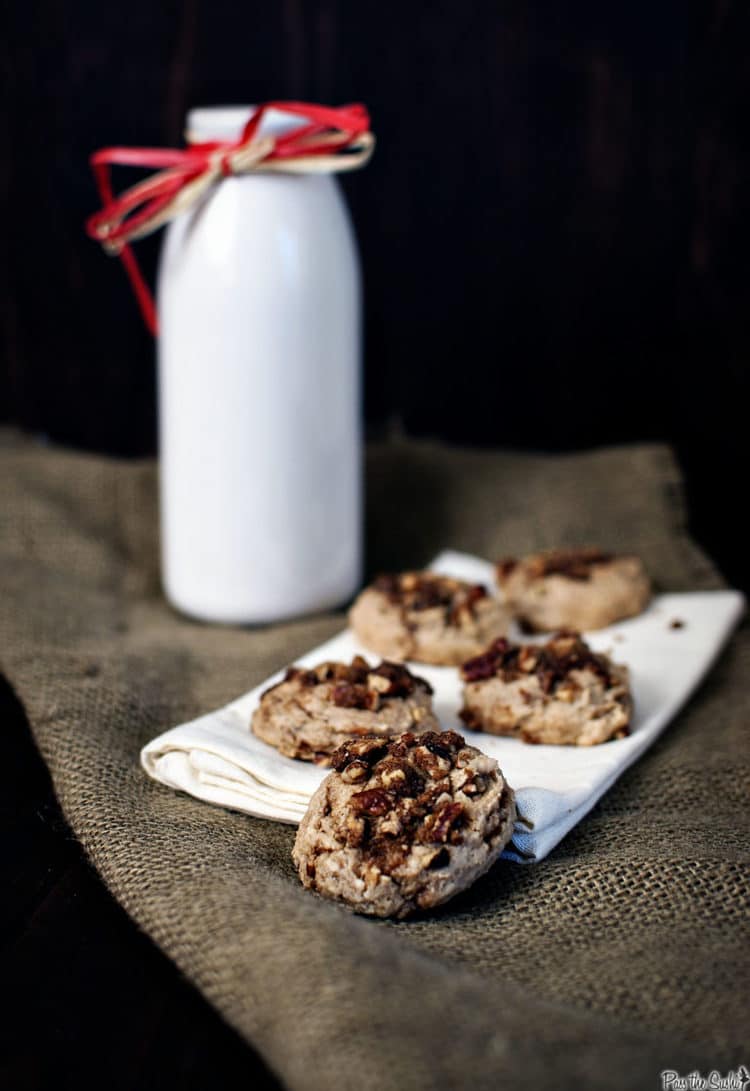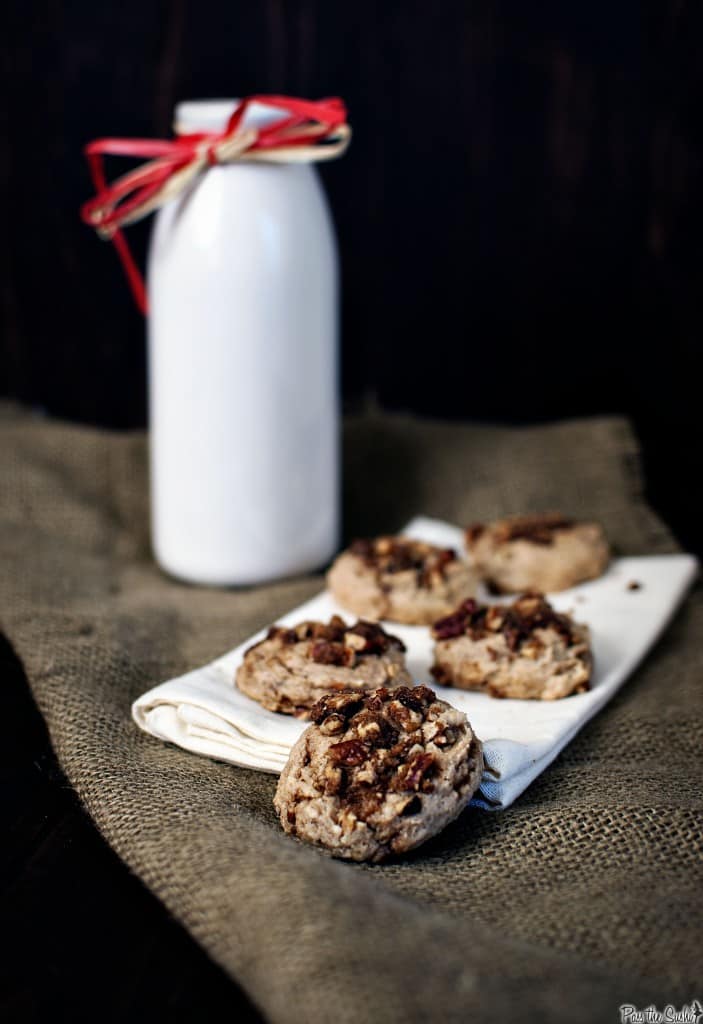 From Bakers Royale
Ingredients:
For the Streusel:
1 ½ cups of pecans, toasted
¾ cup dark brown sugar, packed
2 teaspoons cinnamon
Pinch of salt
4 tablespoon unsalted butter, melted
For the cookie dough:
½ cup of unsalted butter, browned
1 egg
½ cup dark brown sugar
½ cup sugar
½ cup sour cream
¼ cup cream cheese, softened
2 teaspoon vanilla extract
1 teaspoon cinnamon
1 teas baking powder
½ teas baking soda
¼ teas salt
2 ½ cups flour
Preparation:
First, make the streusel topping:
Preheat oven to 350 degrees F.
Place pecans on a bake sheet and bake for about 10-12 minutes until toasted. You may need to stir the mix once or twice to prevent burning any. Once cooled, chop pecans.
Place pecans, brown sugar, cinnamon and salt in a bowl and mix to combine. Add melted butter and toss until crumbly. Set aside.
Make the cookie dough:
Preheat oven to 350 degrees F. Line baking sheets with parchment paper.
In a medium saucepan, cook the butter until it begins to turn brown and has a nutty smell. Set aside to cool.
Place egg and sugars in the bowl of a stand mixer and mix on medium speed with a paddle attachment until mixture is glossy, about 1-2 minutes. Add sour cream, cream cheese, vanilla, cinnamon, baking powder, baking soda, salt, and butter into mixture and beat to combine, stopping to scrape down the sides as needed.
Remove bowl from mixer and gently fold flour into wet mixture. Once the flour is incorporated, add 1/2 the streusel mixture and continue to fold until combined.
Using your hands or a tablespoon scoop, roll cookies out and place them on prepared baking sheets. Sprinkle 1 teaspoon of streusel on top of cookie and make sure to press the topping down onto each a bit for maximum streuselness after baking.
Bake for about 10-12 minutes or until edges are golden brown. Cool cookies on a wire rack.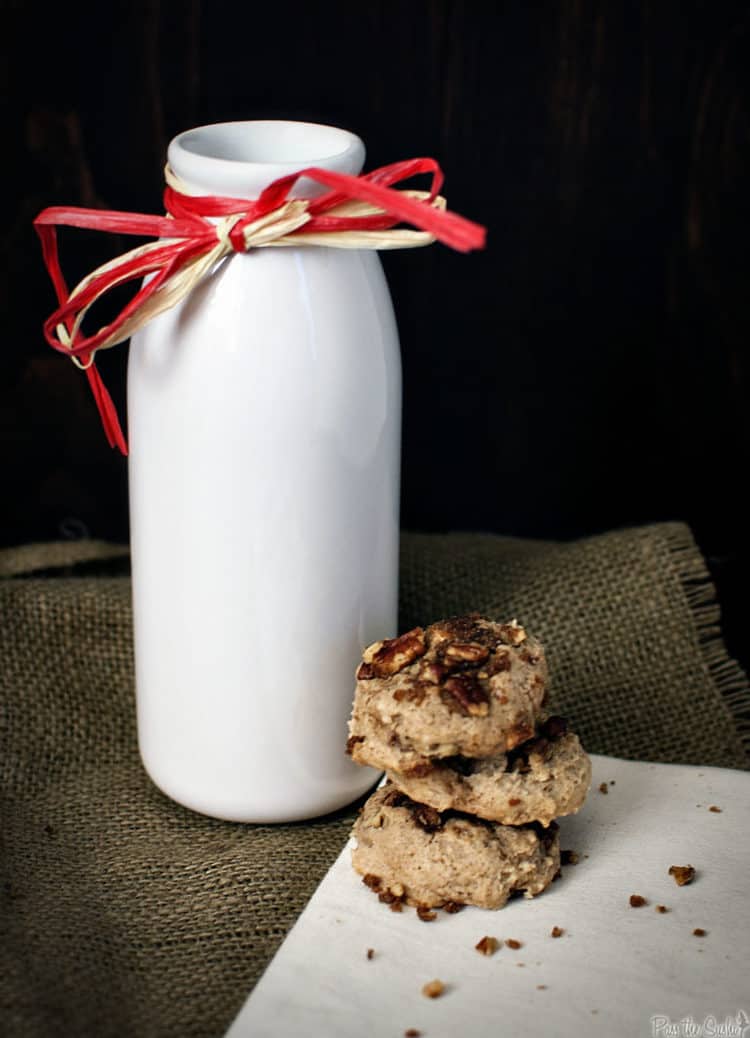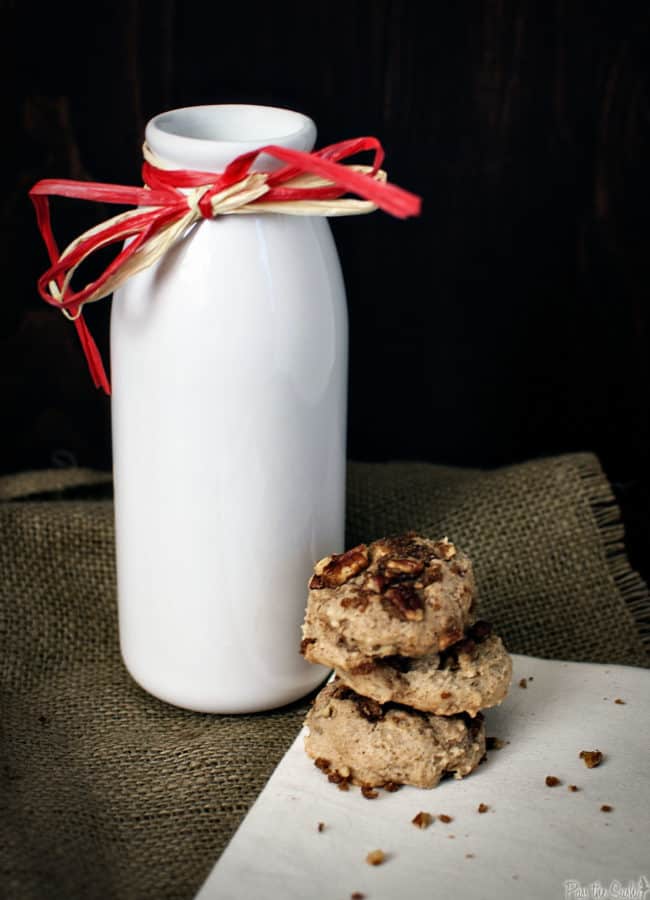 Still looking for inspiration? Go and check out all of the other holiday goodies being shared in this weeks 12 Weeks of Christmas Cookies link up!