Hearty beef stew is full of tender beef, carrots, onions, celery, and baby red potatoes. It's a stick-to-your-ribs dinner, perfect for Sunday dinner or a family holiday meal.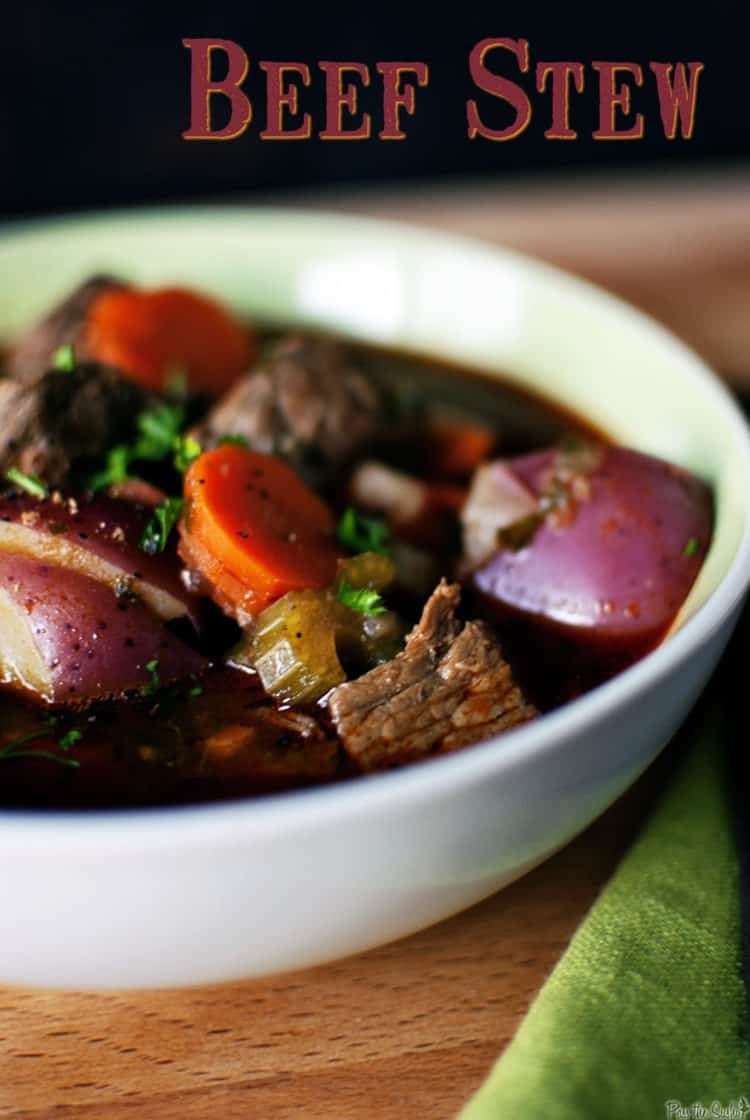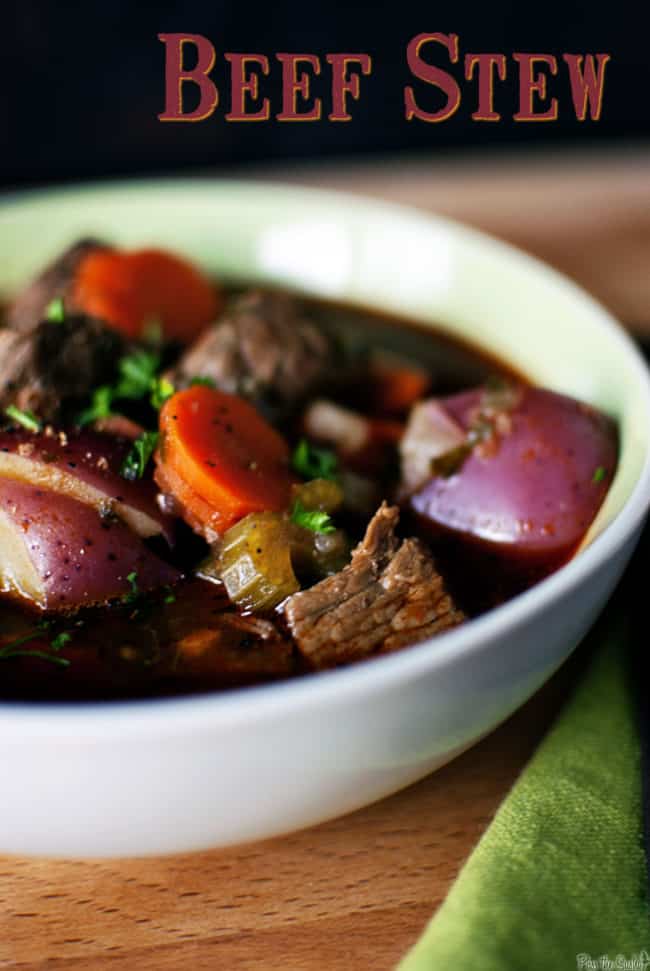 There are simply not enough days until Christmas. I am thinking of starting a petition to bump it back to the end of January. It seems as though after Halloween there is this ma dash of prepping menus, cleaning, decorating and family get togethers that can quite frankly, stress people out.
In the summer (at least my family) you see your family all the time. It seems at least every other weekend there is a barbeque, game of horseshoes or birthday party that pulls everyone together. But none of those need any thought. Grab some burgers, grill some wienies, everyone will bring a side and party's on.
So, my suggestion is to bump the holidays back to January (don't worry we can still throw a small New Years shin dig) or make standard Christmas fare hot dogs and pre-sliced cheese. 😉
If you don't like that idea, then make some hearty beef stew!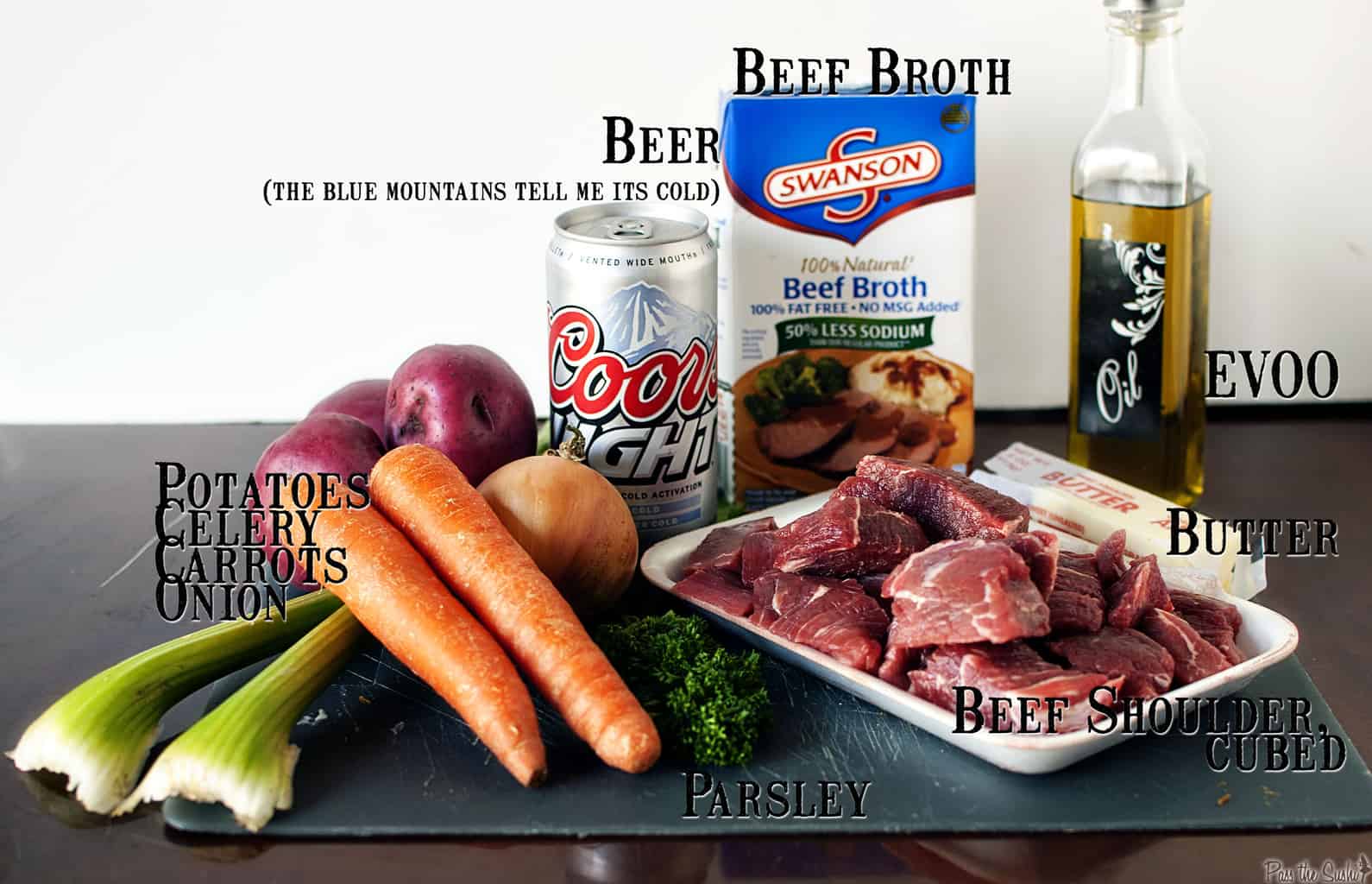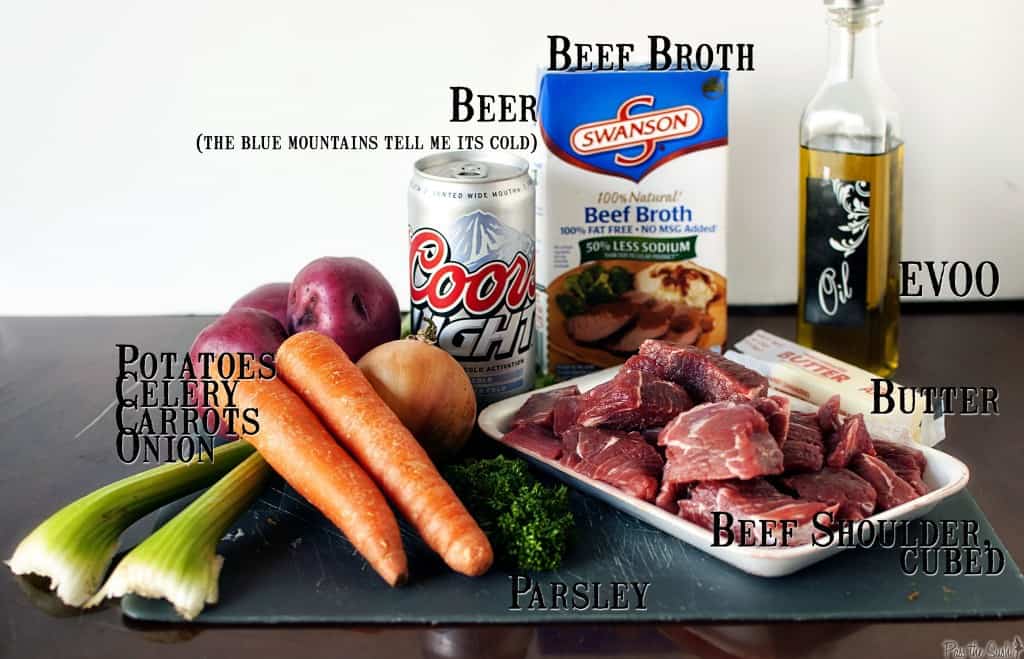 Hearty Beef Stew
from The Pioneer Woman
Ingredients:
3 tbs olive oil
1 tbs butter
2 pounds stew meat, or chuck diced into cubes
1 whole medium onion, diced
3 cloves garlic, minced
1 12-oz can beer
4 cups beef stock
1 tbs Worcestershire sauce
2 tbs tomato paste
1/2 teas paprika
1/2 teas salt
Freshly ground black pepper
1-1/2 teas sugar
4 whole carrots, sliced
4 whole red potatoes, cut into 1/2″ cubes
2 celery stalks, minced
Fresh parsley
1-2 cups of water IF NEEDED
Preparation:
Heat oil and butter in a large pot over medium-high heat. Working in batches, brown meat, removing to a plate when brown. Cut pieces in half. Cover with foil and set aside.
Using the same pot, add diced onions,; cook for 2-3 minutes until soft. Add garlic and cook for one minute more. Add the beer, beef stock, Worcestershire, tomato paste, paprika, salt, pepper, and sugar.Stir. Add beef back into the pot. Cover and simmer for 1 1/2 to 2 hours.
Add carrots, celery, and potatoes, then cover and cook for an additional 30 minutes.
During the simmer period, the liquid should reduce to a thicker state. If it becomes to thick, add a bit of water to thin it out.
Taste and adjust seasonings as needed. Serve with freshly minced parlsey in big bowls.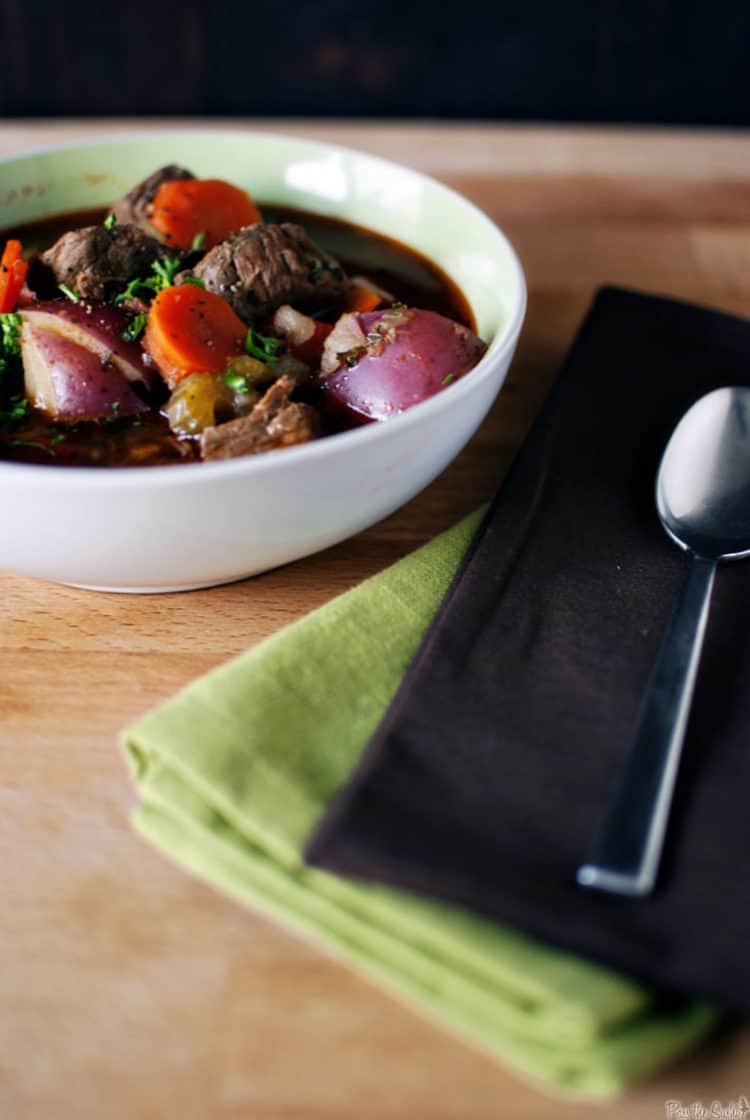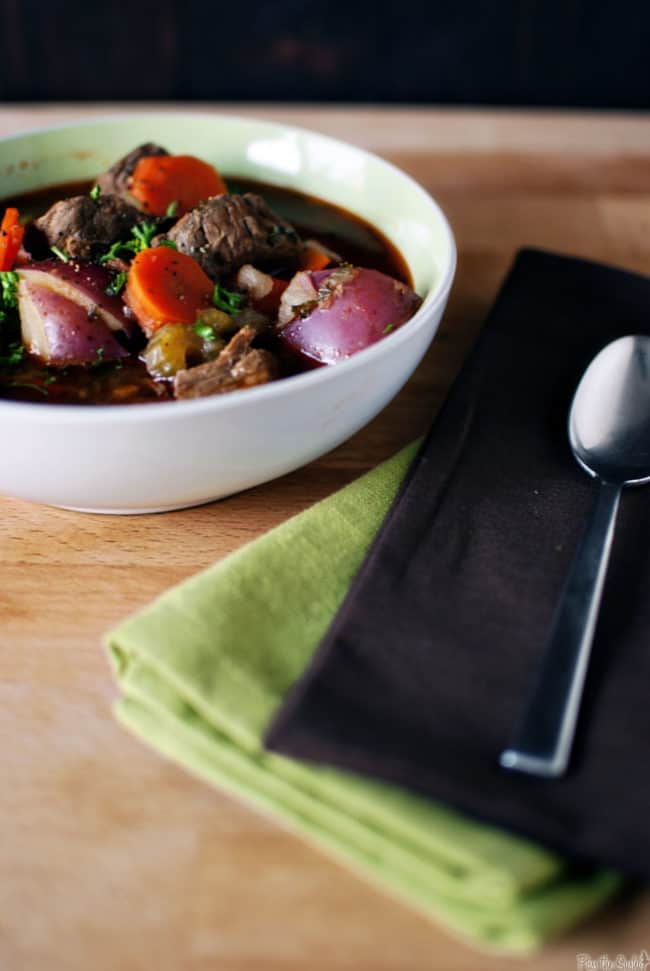 Speaking of holiday planning, I just found out I'm hosting Christmas dinner. So, any suggestions would be welcome….