Eggnog pancakes can be enjoyed as part of your Christmas breakfast, or really, any time at all. Even after the holidays are over!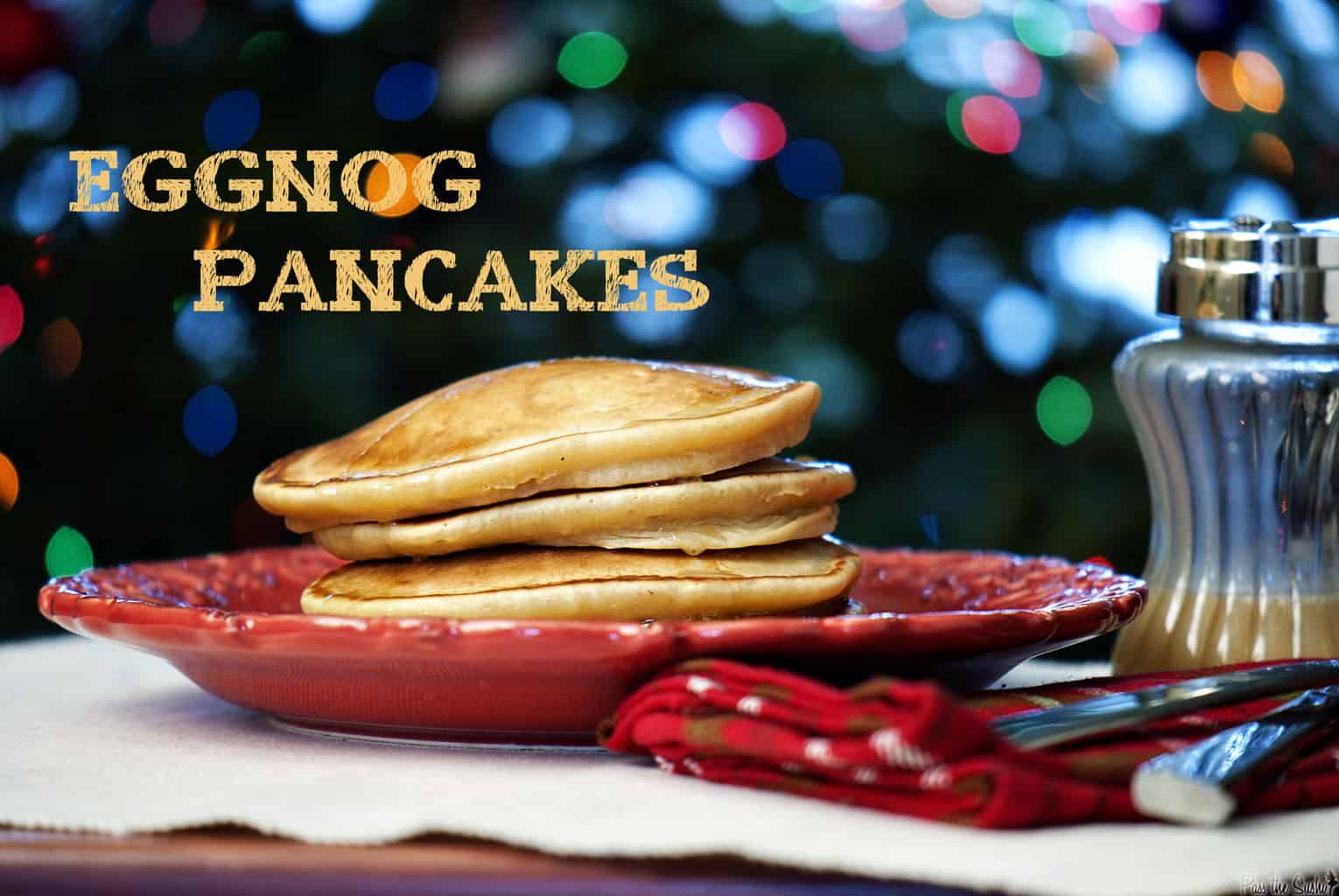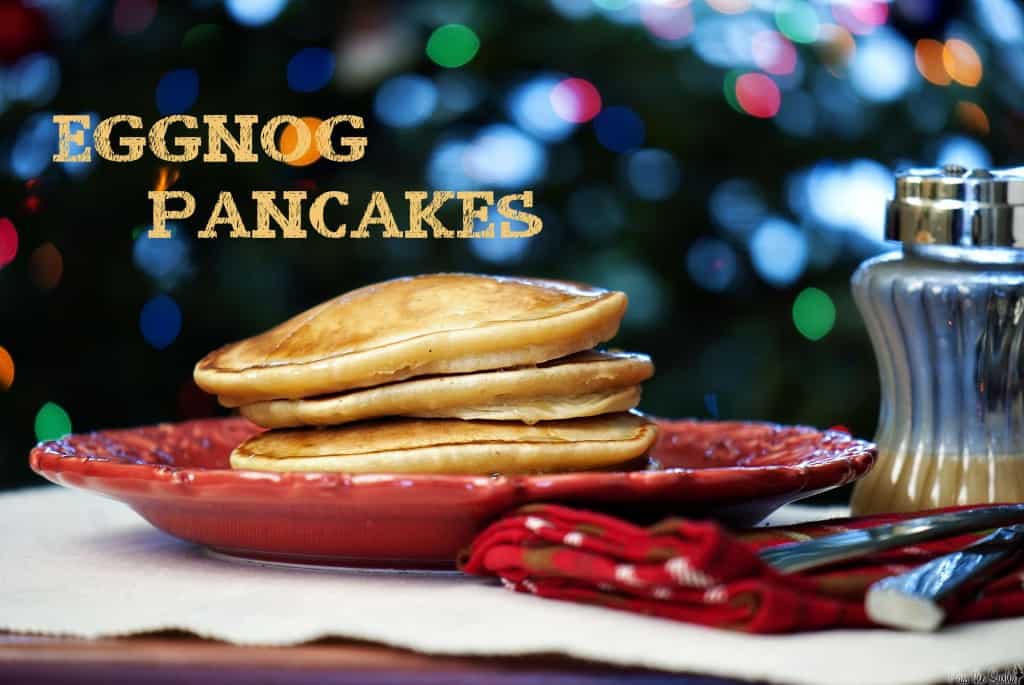 It's hard to find a balance between what to post on Pass the Sushi and what not to. I don't photograph everything I eat (trust me, you would be appalled) but I do try to photograph the good ones. There are a few that have never even made it to a 'photo shoot' because I simply can't be bothered with making them look pretty before devouring them. I am trying to strike a harmony between my tummy and my food blogging self that maybe will someday share with you some of my favorite fall back meals.
As for December, there just weren't enough days. I wanted to post more, but finally burnt myself out. My guests at Christmas dinner were shocked to find no dessert. That's right. Nothing. I simply couldn't pull it off. I know next year to post my Thanksgiving recipes in October and my holiday recipes from then on if I want to sneak in everything that I have for you guys without having to post two or three times a day. I'm sure that would burn even you out!
So, these post Christmas Eggnog pancakes will just have to do, better late than never.
Sure, I could have tucked them into a folder for next year but, let's be real, I have the memory of a goldfish and they would have been long forgotten. I hope you all have better organizational skills so that you can whip these up for next Christmas, or maybe just splurge of New Years day. Resolutions don't start til the 2nd right? 😉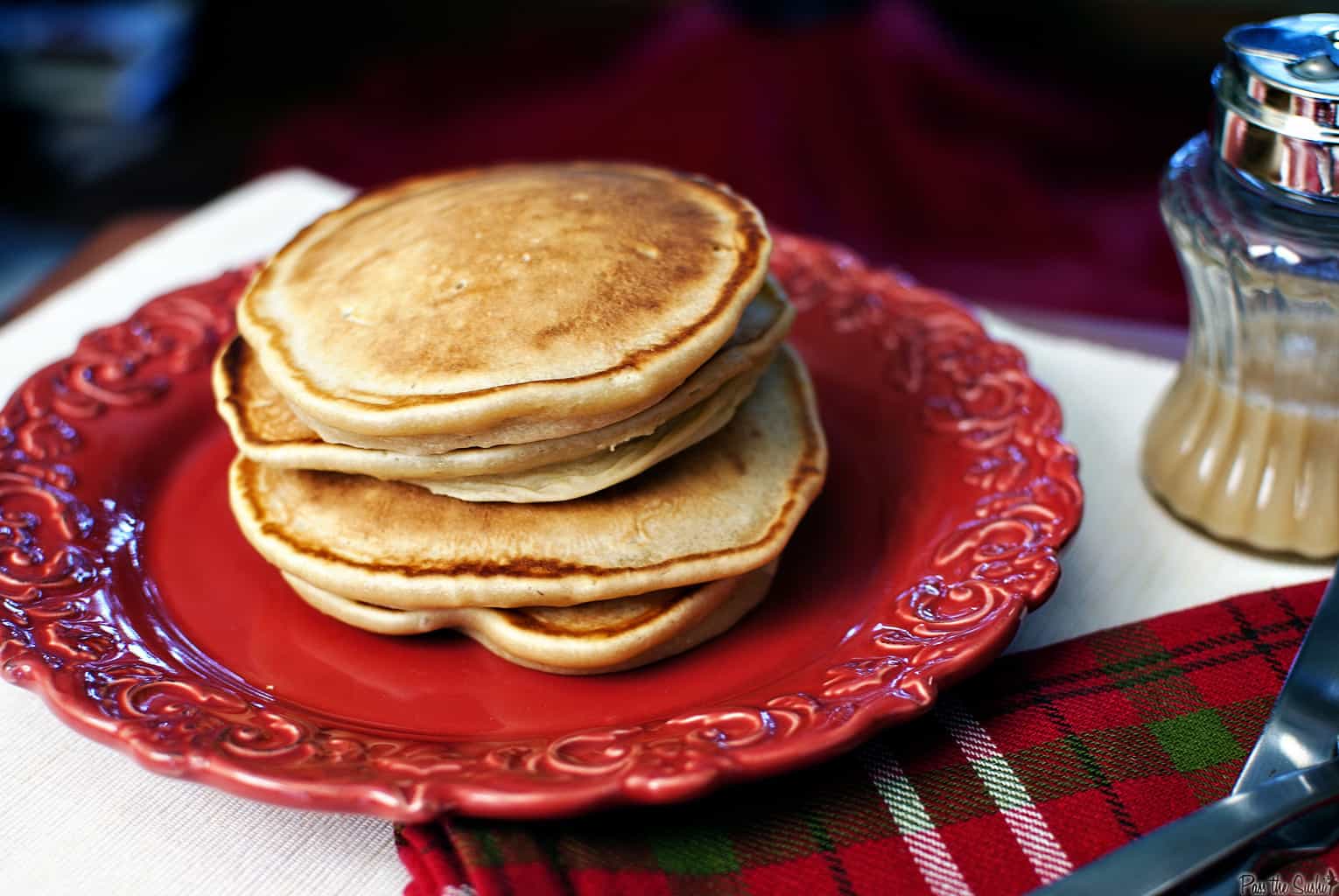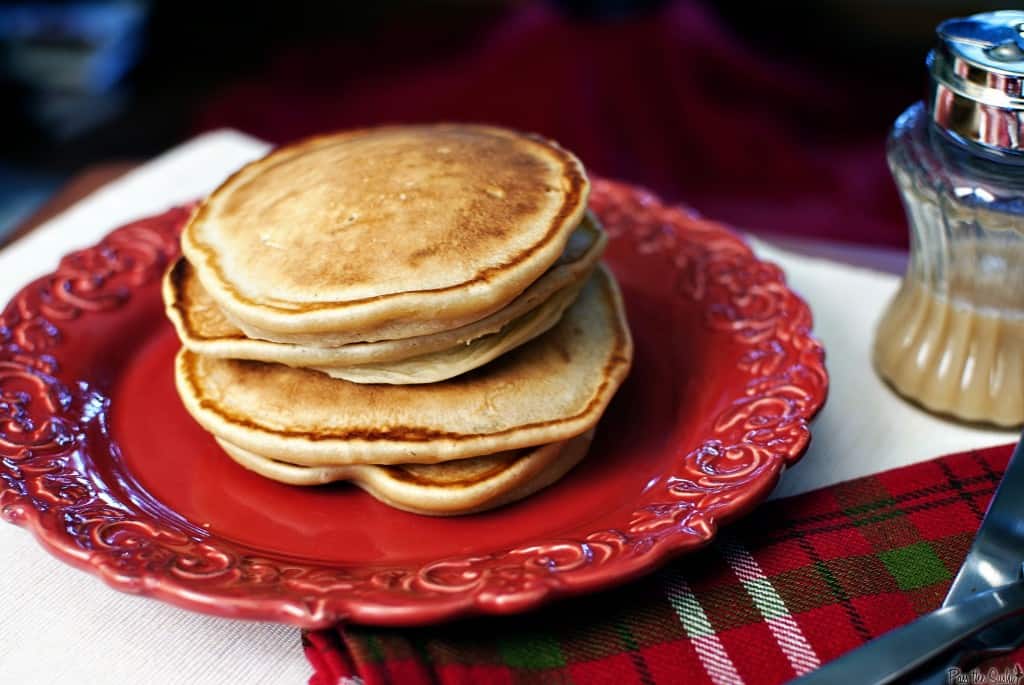 Eggnog Pancakes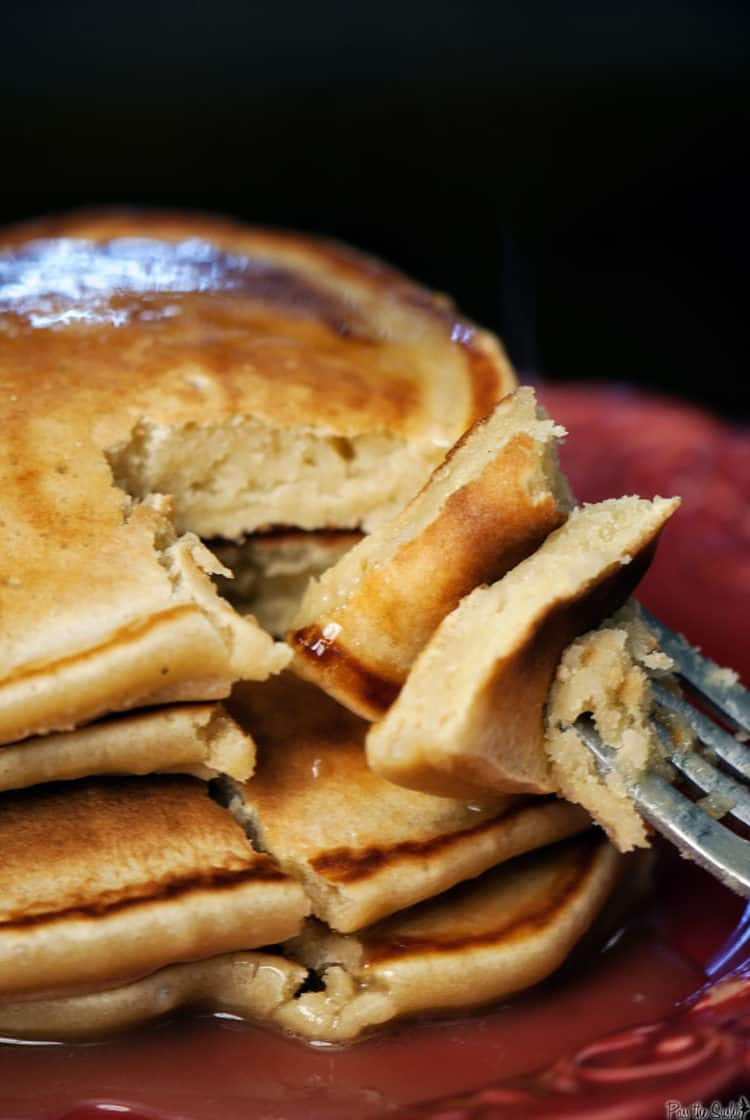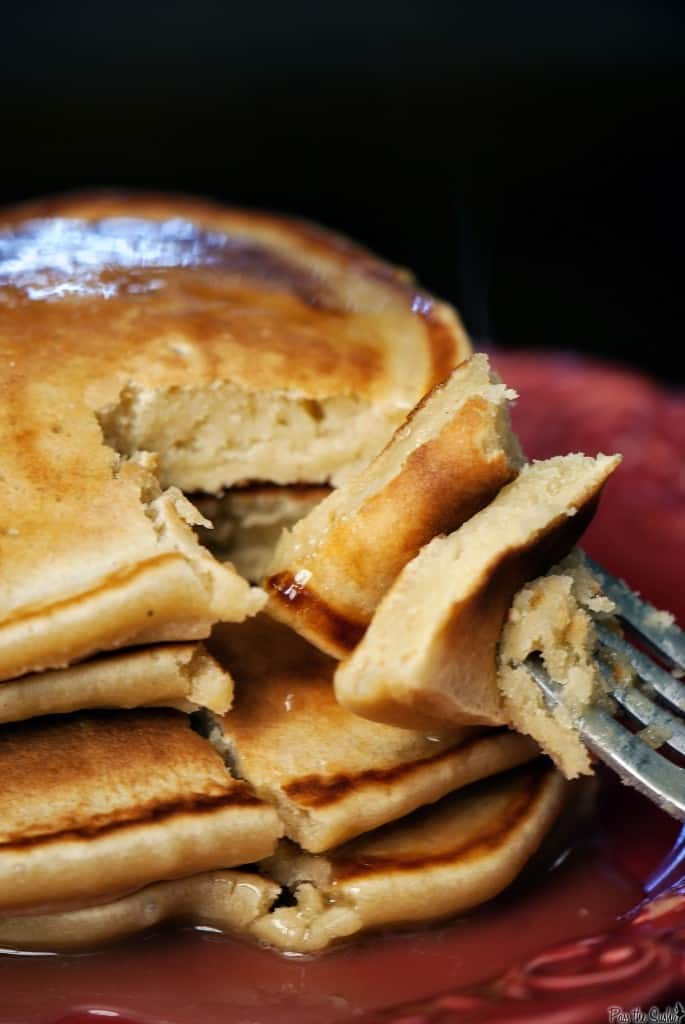 from Allrecipes.com
Ingredients:
2 cups all-purpose flour
4 teas baking powder
1/2 teas salt
1/4 teas ground nutmeg
2 eggs
1 1/2 cups eggnog, plus 2 tbs eggnog
2 tablespoons butter or margarine, melted
1/2 cup syrup
Preparation:
Preheat a griddle to medium-high heat, or get a skillet start getting warm over medium-high heat.
In a medium bowl, combine the flour, baking powder, salt and nutmeg. Set aside.
In another bowl, beat eggs, 1 1/2 cups eggnog and butter. Fold in the dry ingredients just until moistened and no large lumps remain. Don't over-mix the batter.
Place butter on the griddle surface, or spray with cooking spray.
Pour batter by 1/4 cupfuls onto griddle. Turn when bubbles form on top and around the edges and bottom is light golden brown. Flip once and cook until the other side is golden brown, 3-4 minutes.
Whisk syrup and 2 tbs eggnog together and pour over hot pancakes with butter.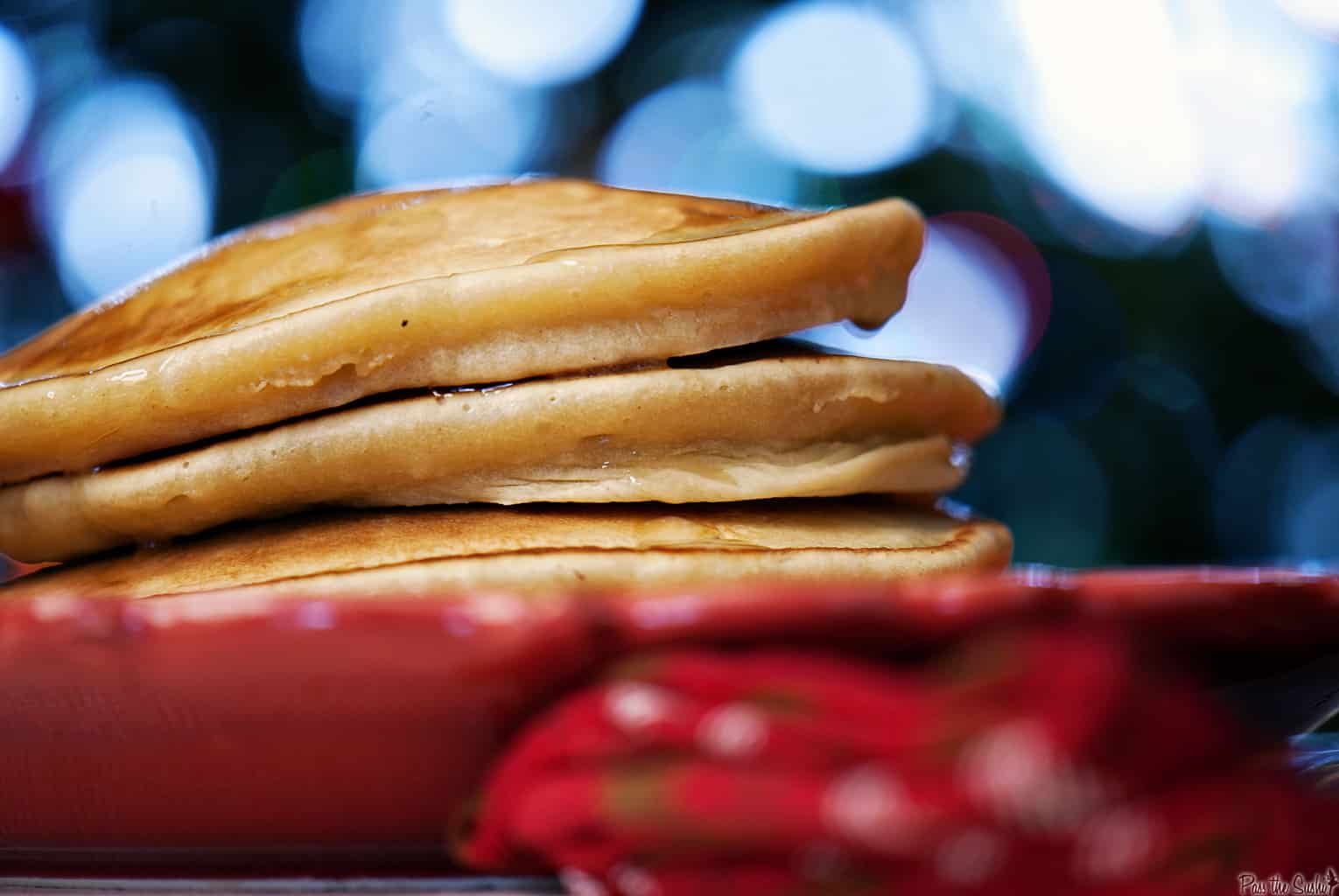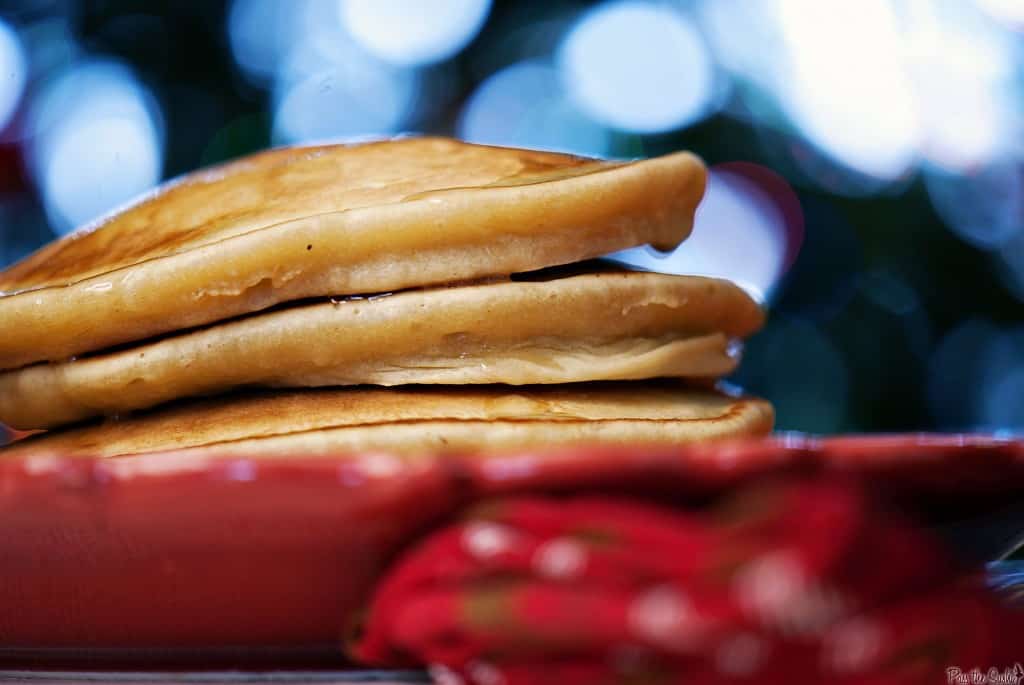 Speaking of resolutions, got any?