Lasagna fritta is a breaded, deep fried, traditional Italian dish. Layers of lasagna noodles, meat, cheese, and hearty tomato sauce come together in this comforting dinner.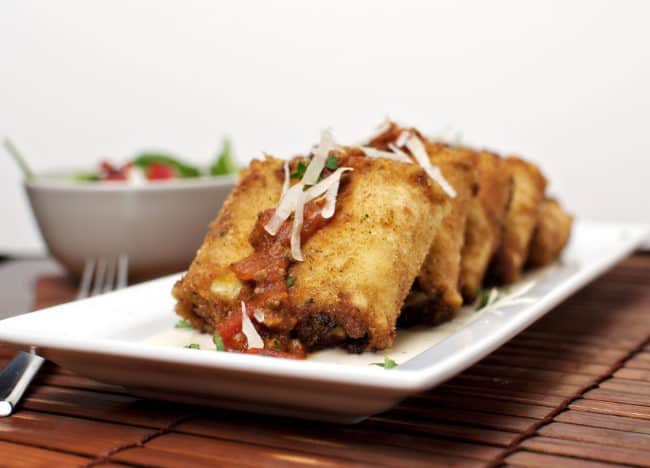 Have I mentioned that I got a deep fryer? That's right, get your fat kid friendly recipe book ready, because I'm frying anything I can get my hands on. Anything and everything.
My kitchen is filled with tons of things that, before I got them, couldn't imagine not owning. But seriously, a deep fryer – how did I live without this? Did you know you can deep fry _____ or ___ _____? Oh yeah, it's coming. I promise. In all its glory. It's coming.
There is no better way to consummate this glorious new relationship then by deep frying some of the most wonderful comfort food there is. Lasagna.
Deep fried lasagna. That is how lasagna fritta was born.
My friends and I occasionally visit everyone's favorite Italian bistro, Olive Garden and I always say I'm getting the soup and salad. Really? Have you not seen this blog? Do I look like a soup and salad kind of girl to you? And every time I end up elbow deep in a sauce-covered, calorie laden indulgence. Regret, regret, delicious, glorious regret.

Lasagna Frittata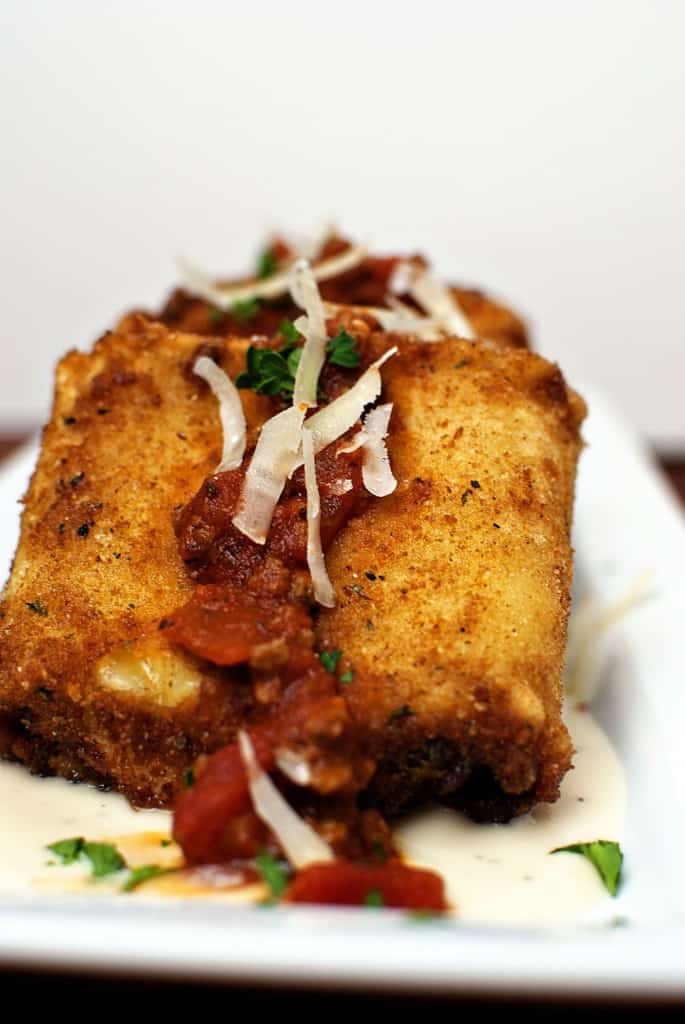 Adapted from Tastebook
For the Lasagna:
⅔ cup milk
1 cup Parmesan cheese
6 oz ricotta
¼ tsp white pepper
1 tbs butter
7 lasagna noodles
marinara sauce
alfredo sauce
For the Breading:
¼ cup milk
1 egg
2 cups Italian Bread
Preparation:
Boil and stir together butter, white pepper, milk, parmesan, and feta cheese.
Boil Lasagna noodles as directed.
When the noodles are finished, spread a thin layer of cheese & milk mix along noodle and fold into 2 inch pieces. Let set in the freezer for 1 hour, placing something heavy on top to keep it together.
When you take them out of the freezer, cut the pieces in half long-ways. Dip each piece in the milk/egg mixture, then the bread crumbs. Fry at 350° for 4 minutes
Spread alfredo on the bottom of the serving plate, placing each piece in the sauce. Drizzle marinara sauce on top.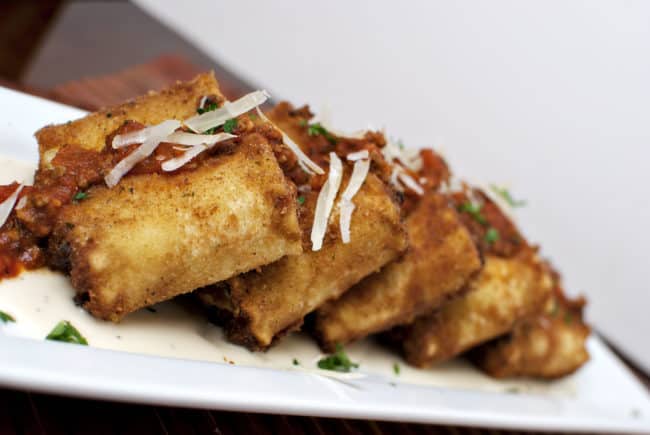 I added a handful of Italian seasoning to the ricotta mixture. I also browned some fresh ground sirloin and added it as a layer inside the roll ups as well to my marinara sauce. The original post calls for feta instead of ricotta, but I don't really think feta would give the flavor I was going for, so I substituted the ricotta.

Hello gorgeous lasagna fritta, come to me.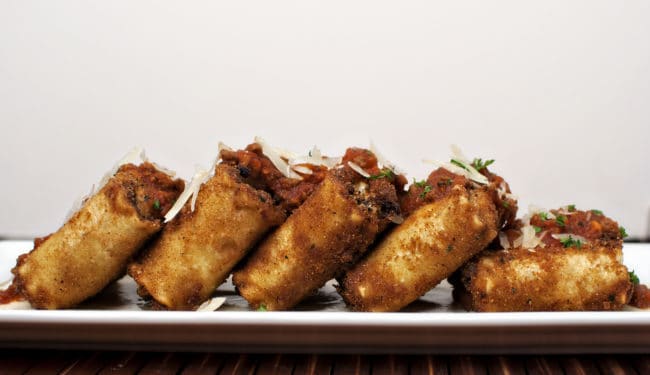 This was posted on Sunday Spotlight Recipes over at You Made That?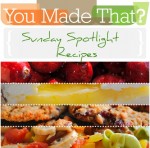 Please go check out the others