This post is probably bordering on TMI, but since I lack filters, I just suggest the men look below to the tasty tid bits.
Am I the only woman on the planet with an irrational fear of pregnancy? I treat it like catching the plague, every time a friend announces shes pregnant I buy a stash of sticks and pee on them like crazy hoping that it wasn't somehow contagious, locking myself in a convent and rocking back and forth for a few hours. All of that is after I congratulate the new soon to be mother. I'm not heartless after all. This doesn't just pertain to close friends either. The other day in the hair salon some ladies were talking about friends of friends being pregnant and poof, to the drug store it was.
I get that people have babies, like babies, and make great parents. But frankly, the whole idea of the entire shebang really freaks me out. I am not parent material and have no intentions of that fact changing. I know for some women it can, and has, and that's awesome. But really. My two furry four legged cats and one pup is enough. That being said, I give parents mad credit. It can't be an easy thing and when I look around at people my age with kids, I can't help but admire how put together they are.
They may be put together, you know where you will find me though, loading up at the drug store with the fear of God in my eyes.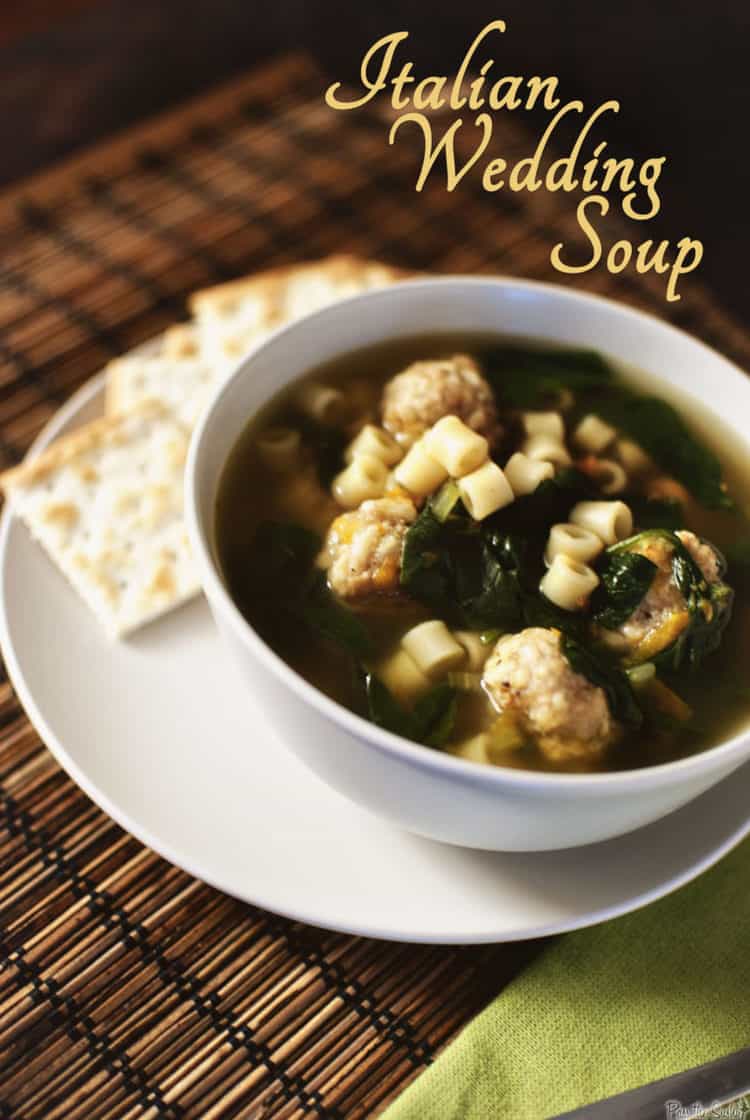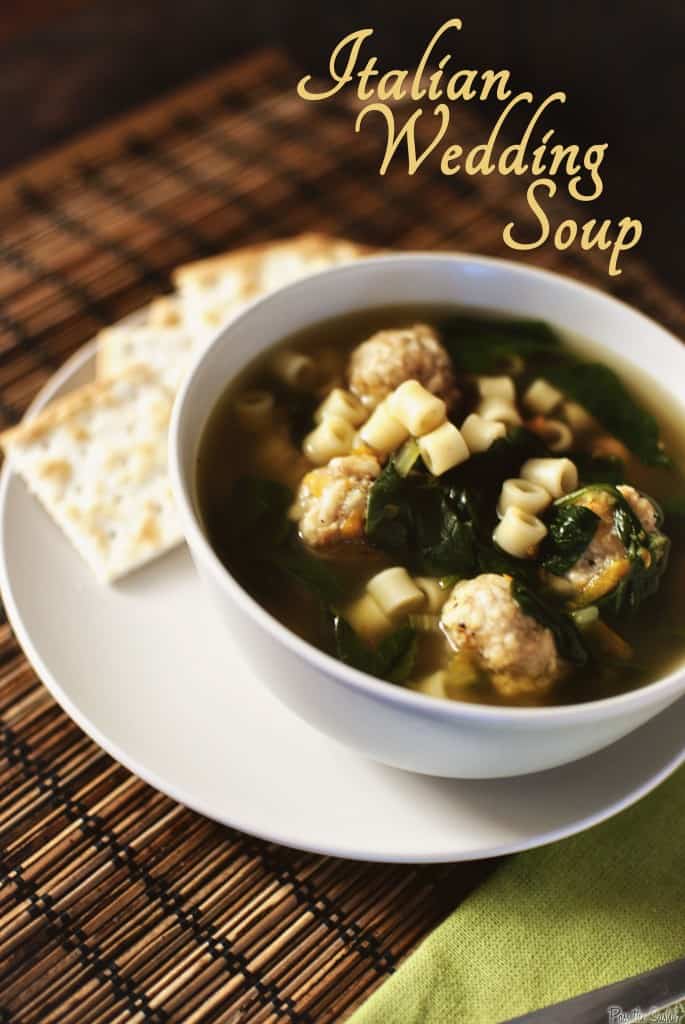 Italian Wedding Soup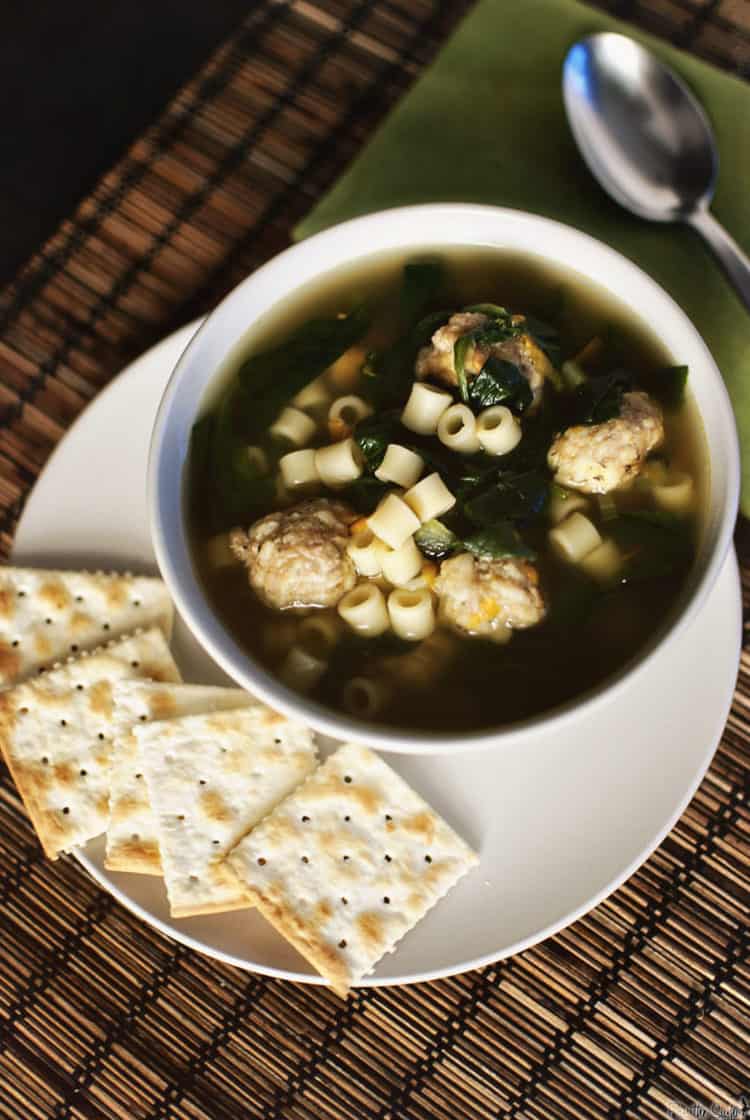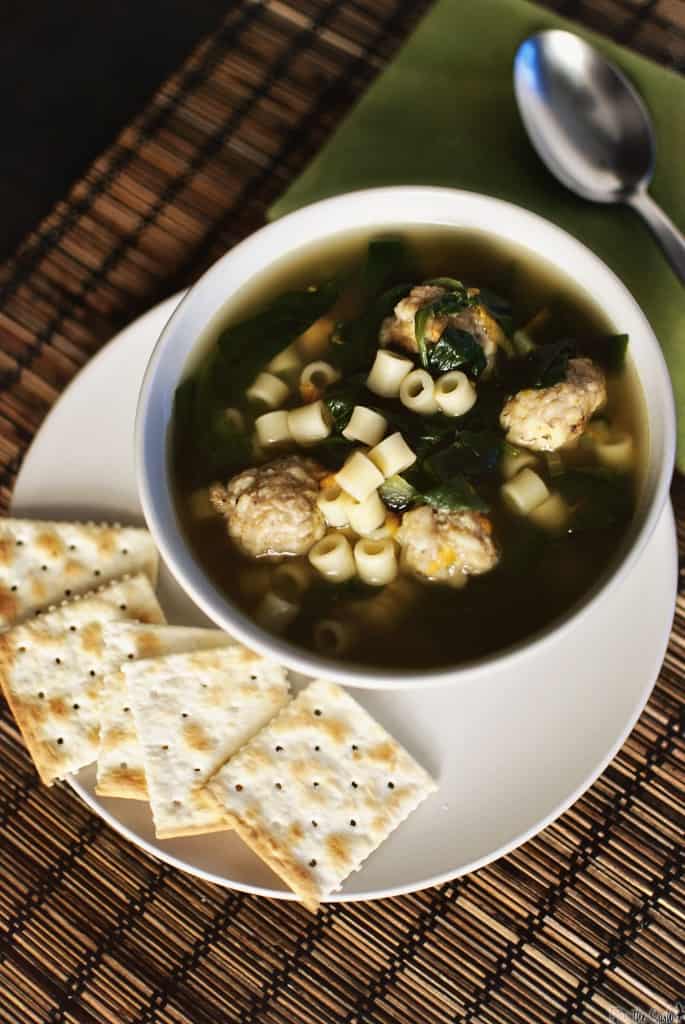 from The Meltaways
Ingredients
16oz ground chicken breast
1 sleeve Saltines, finely crushed
1 small onion, minced
3 teas garlic powder, divided
1 teas celery salt
2 tbs fresh parsley, minced
1 egg
6 cups low sodium chicken broth
4 cups water
2 stalks celery, minced
2 medium carrots, grated
1/2 teas red pepper flakes
2 teas Montreal Roasted Chicken seasoning
1 teas paprika
S&P
1 bunch (or bag) spinach
8 oz (uncooked) ditalini pasta
Preparation:
Preheat oven to 350 degrees F. Line two baking sheets with aluminum foil.
In a large bowl, combine ground chicken, Saltines, onion, garlic powered, celery salt, parsley and egg together until well combined. Using your hands, or a small scoop, portion out the ground chicken mixture into 85-90 meatballs and place on the baking sheets. Bake for 15 minutes and set aside.
In a large stock pot, combine chicken broth, water, carrot, and celery and bring to a boil. Add seasonings and pasta and boil for 5 minutes.
Reduce heat to low and add spinach and meatballs to the soup.  Simmer for 15 minutes.
Remove from heat and serve.