We really have to eat more salads
Why does every hairdresser tell you something different? It really kind of ticks me off. I get a different story about whats good or bad for my head from everyone of them. Don't they know I am convinced I am going to fry my hair off one of these days and have to rock a shaved head? Hellooo.
I could totally not rock 'shaved head' by the way.
The never ending cycle of motivational pins next to cupcakes loaded with frosting and dripping with glaze cracks me up. You are not getting skinny by pinning. You are only getting carpal tunnel.
But, I now rely on pinterest to pick out my outfits in the morning. You people that pin clothes rock my world.
To top it off, I'm a snobby pinner. I only want to pin the prettiest of pictures no matter how good the food sounds. I need to get over that.
Seriously, that's all I've got for ya today. But hey, chocolate and liquor… and whipped cream.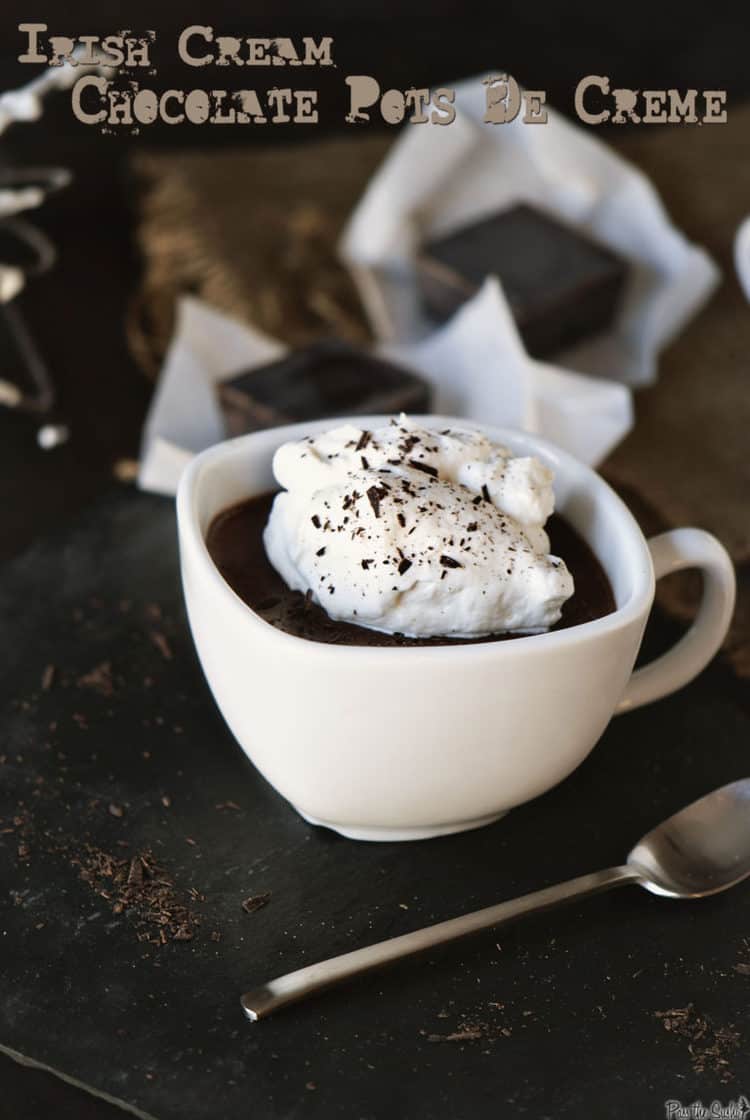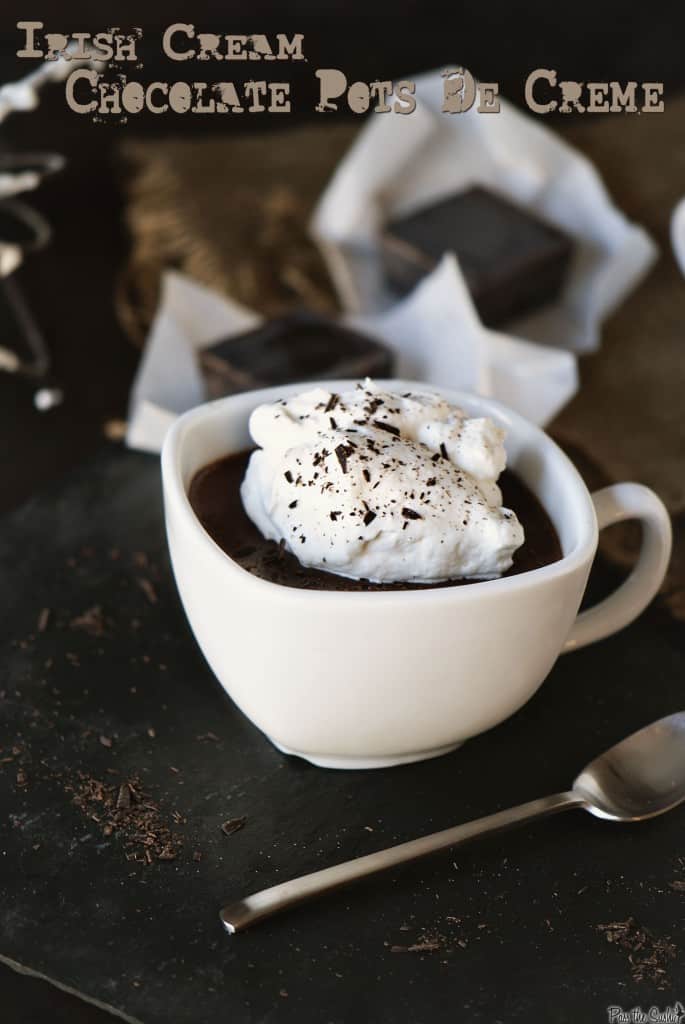 Irish Cream Chocolate Pots De Crème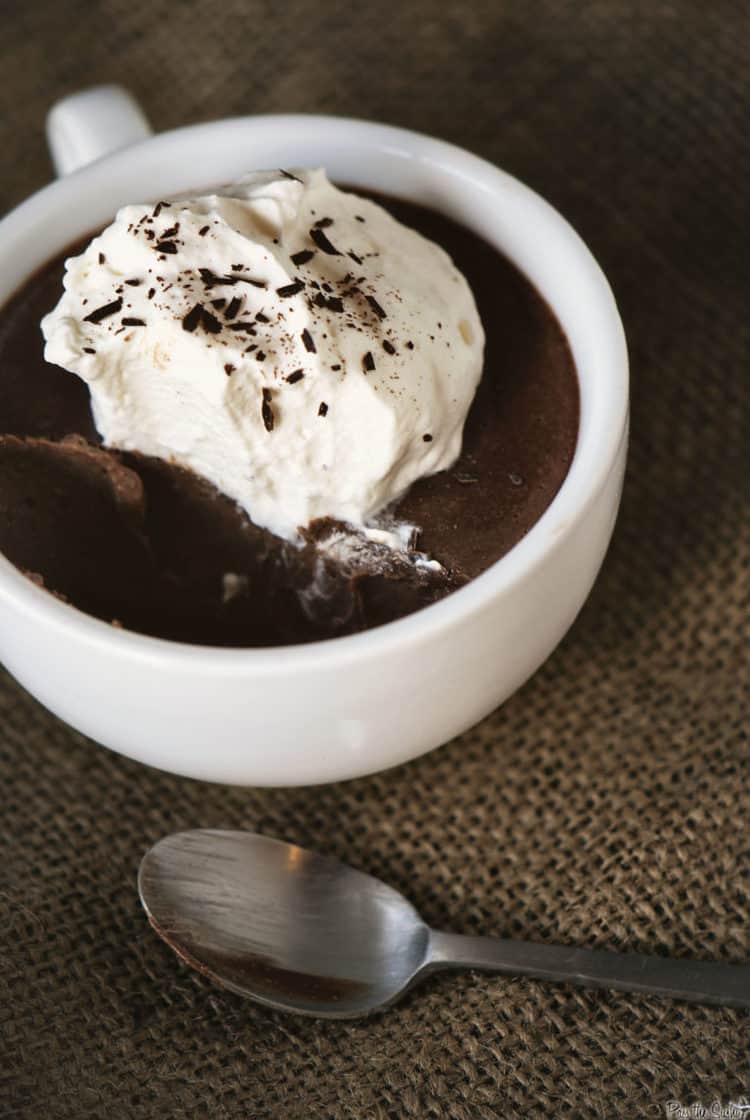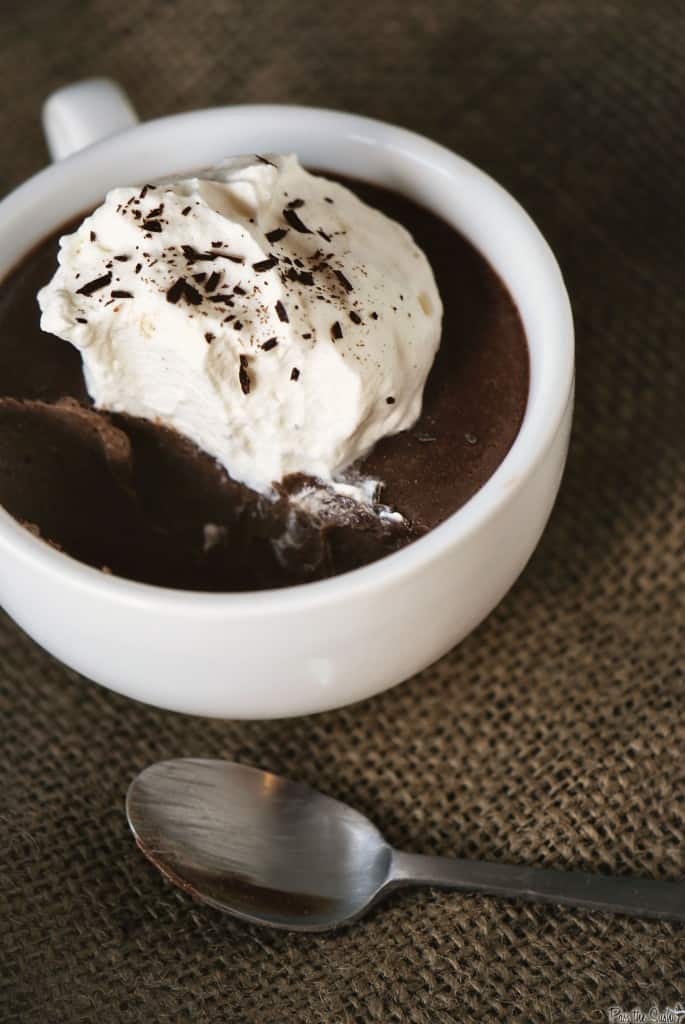 from Food Network Magazine Aug/Sep 2009
Ingredients:
9 ounces high-quality semisweet chocolate, chopped
1  cups whole milk
1/2 cup Irish cream
1 1/2 cups heavy cream
6 large egg yolks
1/2 teas espresso powder
5 tbs granulated sugar
1/4 teas salt
1 tbs confectioners' sugar
Preparation:
Place the chocolate in a blender. Whisk the milk, Irish cream, 1 cup heavy cream, egg yolks, granulated sugar and salt in a heavy-bottomed medium saucepan over medium heat. Cook, stirring constantly with a heatproof spatula, until the mixture ure is thick enough to coat the spatula and the mixture is almost boiling, 5 to 6 minutes.
Immediately pour the milk mixture over the chocolate in the blender. Cover and hold the lid with a thick kitchen towel; blend until combined and smooth, stopping to scrape down the sides if necessary. Pour the chocolate mixture among 6 ramekins evenly. Refrigerate until set, about 2 hours.
Whip the remaining 1/2 cup cream and the confectioners' sugar with a mixer or in the blender until soft peeks form. Top the chilled pots de crème with whipped cream and shaved chocolate.