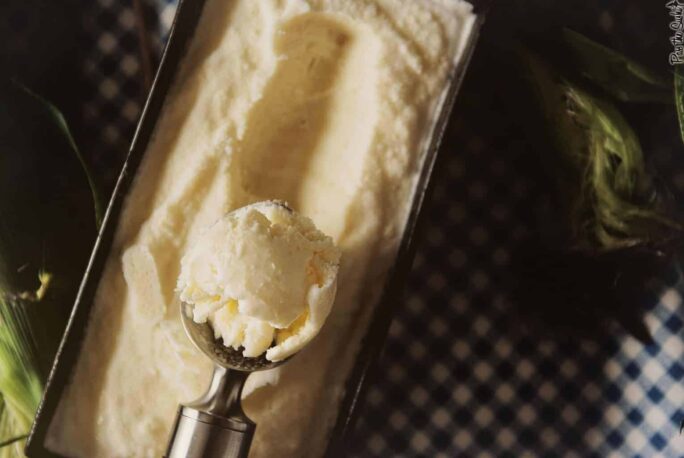 Back in my days of hocking jewelry to the highest bidder, there was a small Mexican ice cream shop down the street that would often draw my attention. They were always open, always had people in, and always had a variety of flavors that sounded amazing. Sadly, I never did stop in to that small ice cream shop…
But lucky me, I found a recipe for one of their famous flavors, Sweet Corn Ice Cream. We have had a great selection of corn coming in this season from our local farmer's market and I knew with my weekly goal being frozen treats, it was time to take on this recipe.
It was everything I expected. Sure, you're going to get some looks when you say 'corn ice cream' but make people try it. It's different, fun, and pretty darned good. I have a feeling, my recent love affair with my ice cream maker just might elevate my sweet treat palette. (Doubtful, wait til you see what I have on the ready for next week…)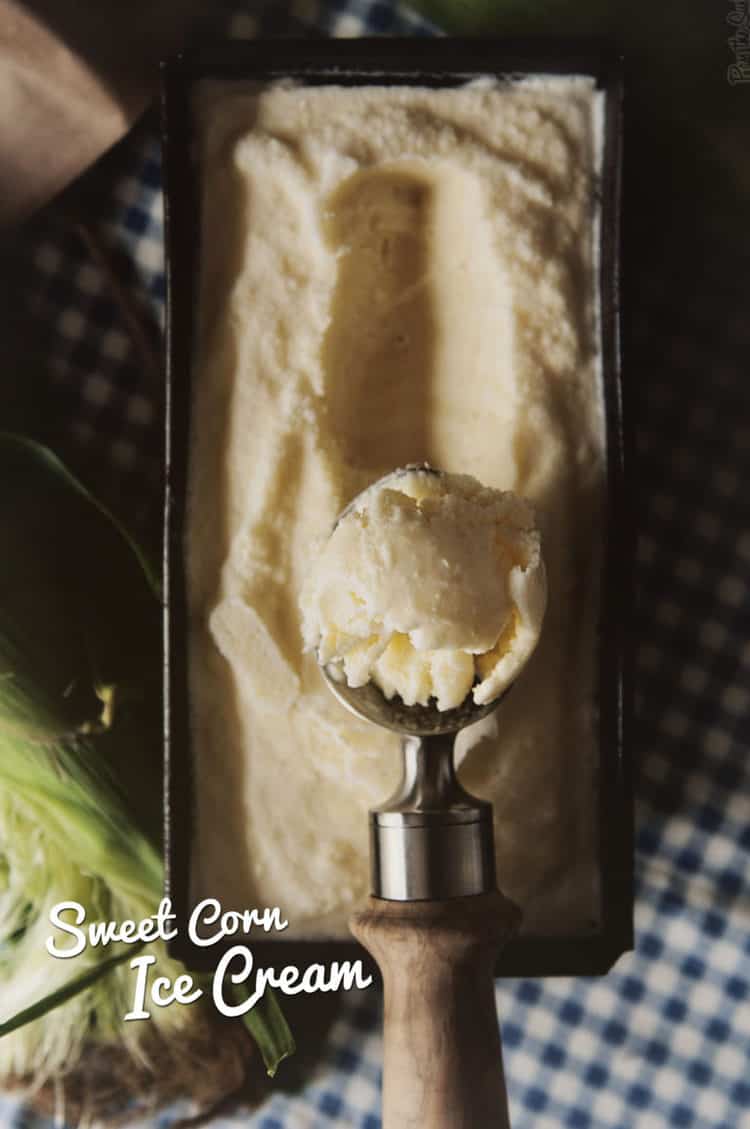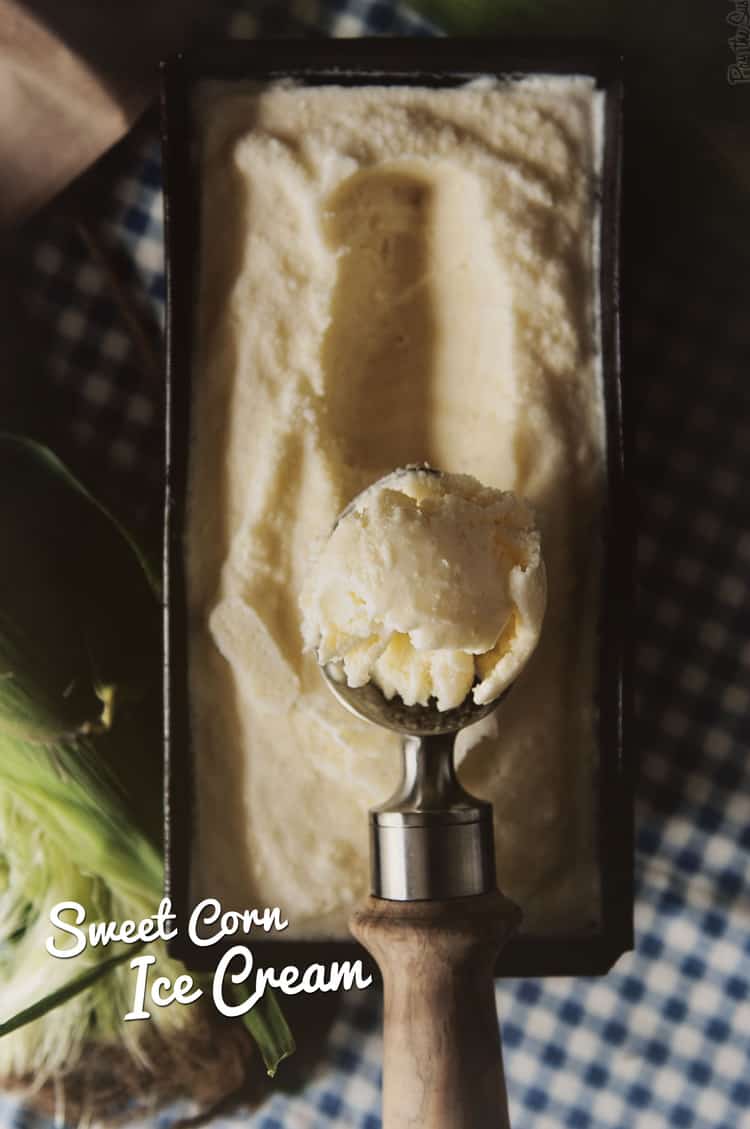 Sweet Corn Ice Cream
from Sweet Life – who got it from Cooking Light
Ingredients:
4 ears shucked corn
3 cups 2% reduced-fat milk, divided
3/4 cup sugar
1/4 teaspoon salt
1 cup half-and-half
6 large egg yolks
Preparation:
Use a bowl with a flat bottom placed upside down in another bowl to steady earns of corn, and catch kernels, and cut the kernels off. Cut the cobs into thirds and set aside.
Combine the corn kernels with 1 cup of milk in a food processor or blender and pulse until smooth. Pour into a medium saucepan and whisk in the remaining milk, sugar and salt. Add the cobs. Heat the mixture until edges just start to bubble, about 180 degrees. Remove from heat and let stand 1 hour to infuse the flavors.
Whisk the egg yolks and half and half until pale and yellow in a bowl; set aside. Discard the cobs from the corn/milk mixture and bring the mixture back to 180 degrees. Carefully whisk the milk mixture into the bowl with the egg yolks. Return to saucepan, stirring constantly, and cook two minutes longer, until mixture thickens, coating the back of a spoon, 160 degrees.
Strain the mixture through a sieve, into a bowl and discard any solids or lingering corn kernels. Set the bowl in an ice bath and cool. Cover and cool completely (4-6 hours) in fridge before churning in your ice cream maker according to manufactures directions. Freeze until solid and serve.