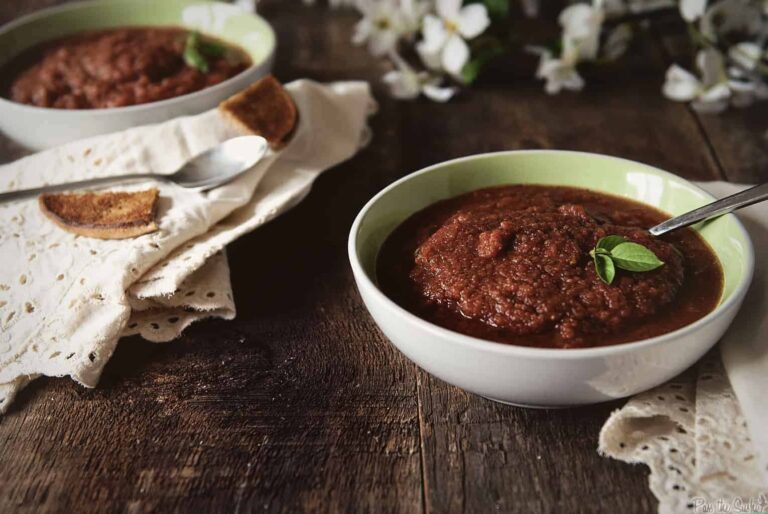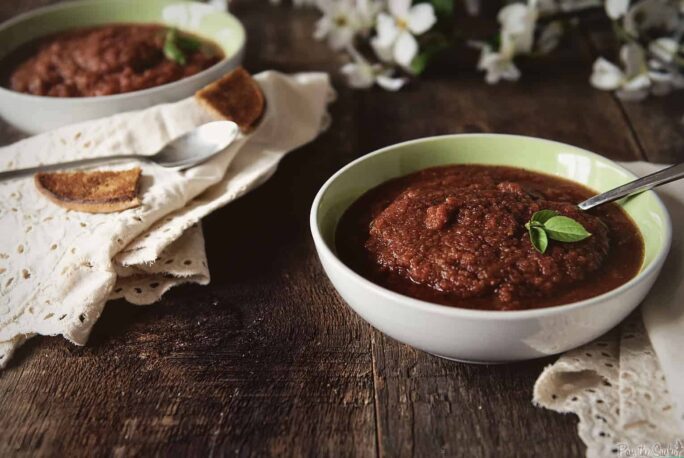 It's that time again! Time to dust off those cookbooks, crack em open, and put on our aprons. Who am I kidding – there was no apron ;D Heck, I barely got it together in time for this months round of the Pass the Cook Book Club, which is why Juanita's Cucina  picked the recipes for this round from Ina's cookbook Foolproof. I own a rediculous collection of cookbooks, and although I find Ina's cooking style appealing, I do not own any of her books. I have always wanted to try her recipes though, so when I saw that Jen had picked recipes from her book, I was pumped. I was even more pumped that out of the three choices, there wasn't a dud in the lot. I wanted them all. I really wanted the ribs, but, ya'll know me.
I went for the gazpacho because I have been dying to try a gazpacho. I have never had it. I never even know cold soups existed until a started this whole foodie thing. Soup was a winter time thing that came out sizzling hot. Not cold and certainly not summertime. But a cold tomato soup. That sounds amazing. So here's my take on Ina's classic.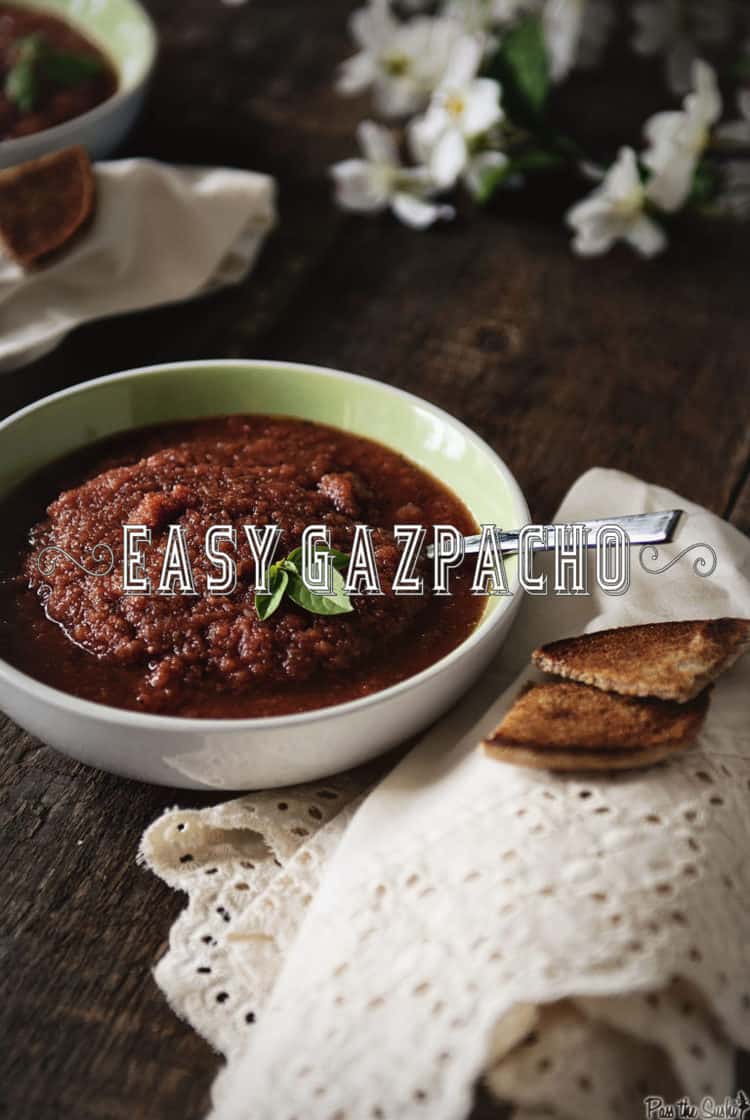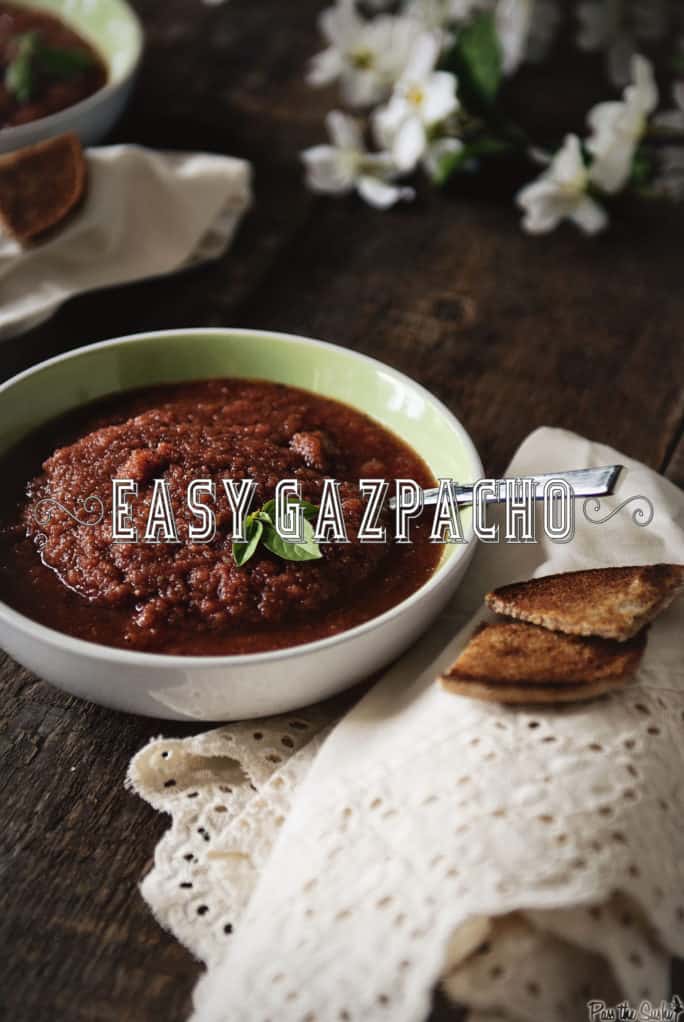 To read more about how the cook book club works, read this post. To join the club, click for our facebook group here. Remember, you don't need a blog – you just need to want to cook!

Easy Gazpacho & Goat Cheese Croutons
From: Barefoot Contessa Foolproof 
Ingredients:
2 29oz cans whole peeled tomatoes, drained (I used organic since there was no cooking in this recipe)
4 scallions
1/4 seedless cucumber, unpeeled and seeds removed
1 large red onion
6 garlic cloves
1/2 cup red wine vinegar
1/2 cup good olive oil, plus extra for toasts and drizzling
1/2  teas celery salt
1/4 teas crushed red pepper flakes
2 tbs tomato paste
1 1/2 cups tomato juice (I went light on the tomato juice as I couldn't find any low sodium at my local market – which led to a chunkier texture.)
Kosher salt and freshly ground black pepper
1 baguette
4 oz. garlic and herb goat cheese
 Preparation:
Cut the veggies into large chunks and toss them into a food processor with the garlic. Run until smooth. Add the red wine, olive oil, celery salt, red pepper flakes, tomato juice, tomato paste, and salt and pepper and pulse again a few time to combine. Place in a resealable container and pop in the fridge for at least 4 hours.
Before serving, preheat the broiler. Slice the baguette and brush with olive oil. Toast for 1 to 2 minutes. Turn slice, spread with cheese and broil again until cheese is warm. Serve with soup.