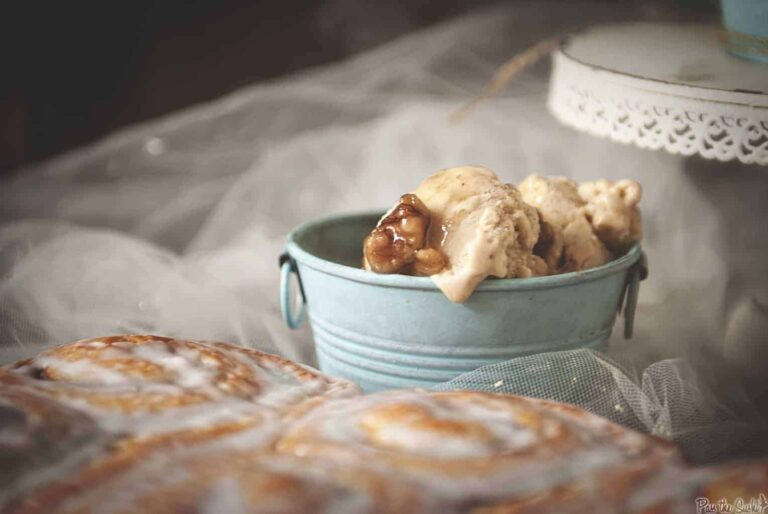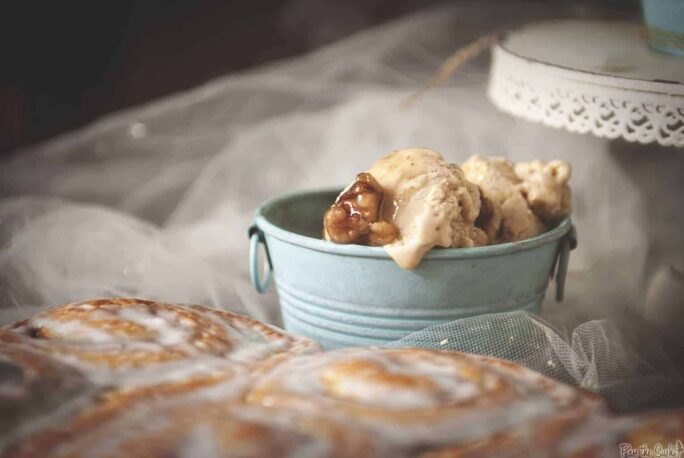 Spending half of the summer off my beloved mountain bike and learning to road ride I have decided to add one more goal to my season this year. A 100 mile road ride this Saturday for Bike to the Bay, a fundraiser for MS. There will be a lot of people, the day will start off chilly, and I'm guessing it's going to take me 6 hours to do this. Mentally, I'm already psyching myself out. The other part of me just keeps making jokes that it's all downhill since we are headed towards the water 😉
Handsome and I are both riding for a team and raising funds online. If you would like to donate to MS, please check out my donation page or Handsome's page as well. Otherwise - send me some positive vibes because I am not sure how chipper I am going to be after hour 3 on the bike.
When I come home, if I don't pass out right away, this kicking ice cream is my reward.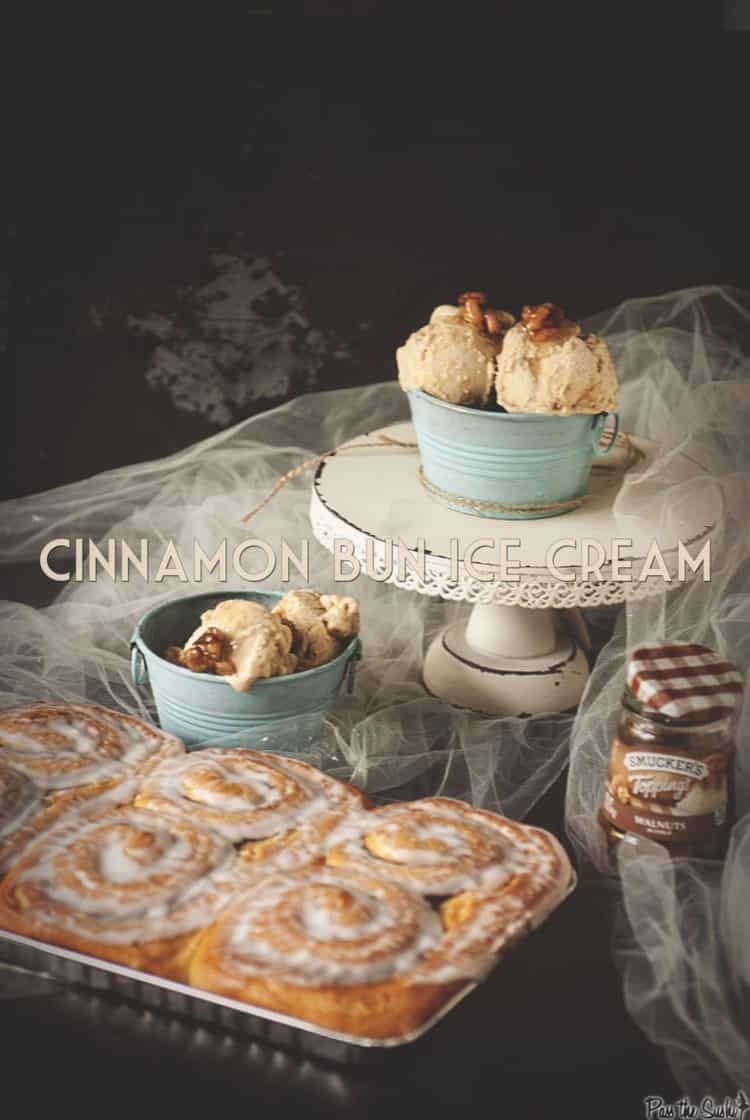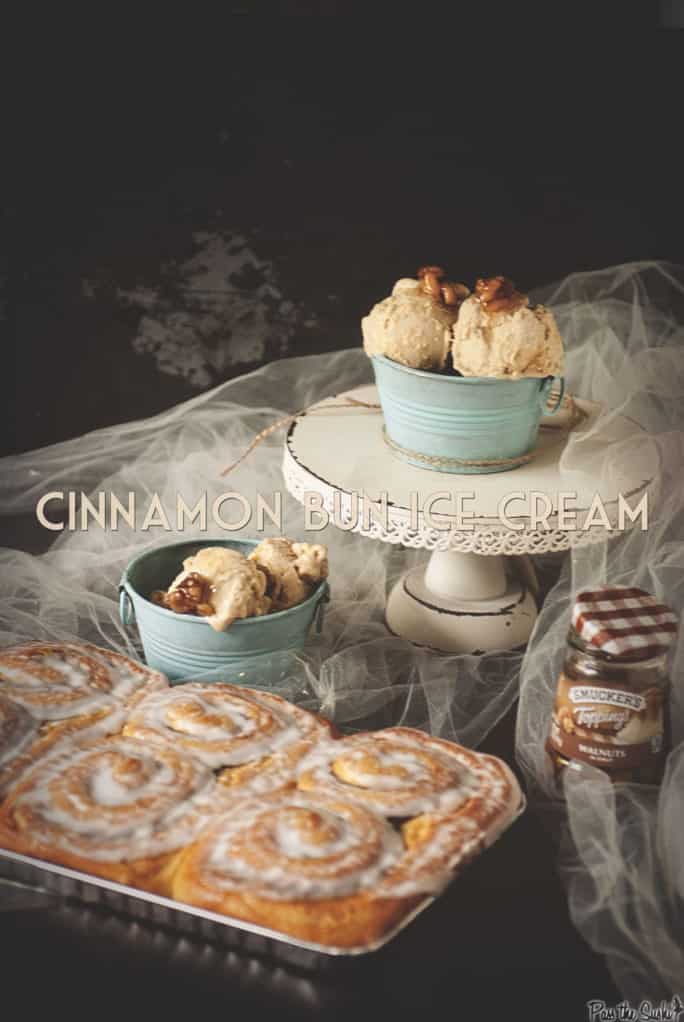 📖 Recipe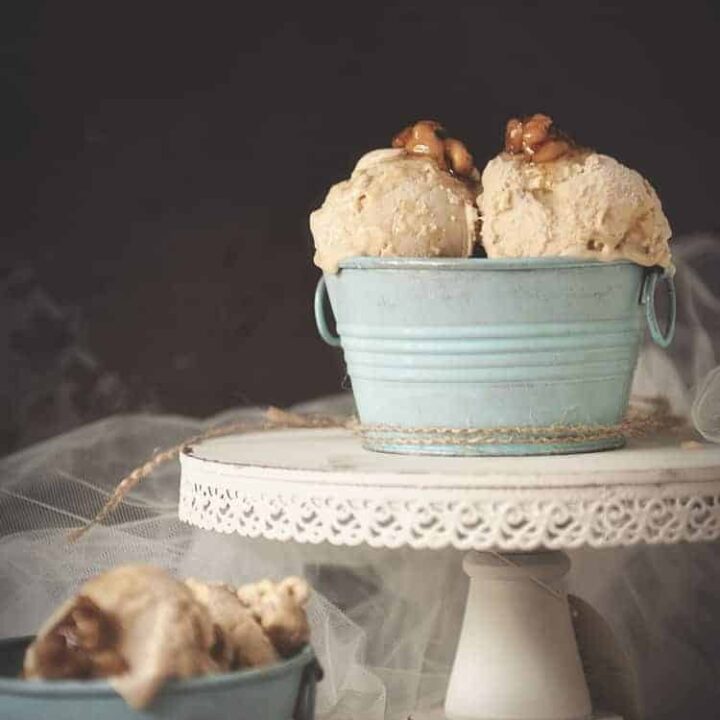 Ingredients
1 ½

cup

cinnamon bun cereal

1

cup

milk

6

egg yolks

⅓

cup

sugar

2

cups

heavy cream

1

teas cinnamon

⅓

cup

caramel liqueur

1

tbs

brown sugar

⅓

cup

dulce de leche
Instructions
In a small Tupperware bowl, add the cereal and milk. Put the lid on well and shake it up a bit. Let sit at least 8 hours occasionally shaking.

When ready to make the ice cream base, use a blender to blend the milk and cereal mixture until smooth and no large pieces of cereal remain. Whisk the egg yolks and sugar in a large bowl and set aside.

In a large saucepan over medium heat, bring the cream and cereal milk to just a simmer (edges just starting to bubble), whisking constantly as the sugars in the cereal causes it to stick a bit. Slowly whisk the heated cream into the egg yolks to temper. Return the mixture back to the saucepan and cook for 3 to 4 minutes longer until thickened and evenly coats the back of a spoon. Remove from heat and stir in the cinnamon and caramel liqueur. Cool bowl in an ice bath to reduce the temperature before covering directly with plastic wrap and placing in the fridge to cool completely, 6 hours to over night.

Set up ice cream maker according to manufacturers instructions and churn the ice cream. When almost set, sprinkle in drops of brown sugar and swirl in the dulce de leche. Place in a resealable container and freeze until set.
Nutritional informations provided as a courtesy and is only an approximatation. Values will changes based on ingredients used.
⭐ Tried this recipe? Rate it ⭐
Help out the next person and give it a star rating below!