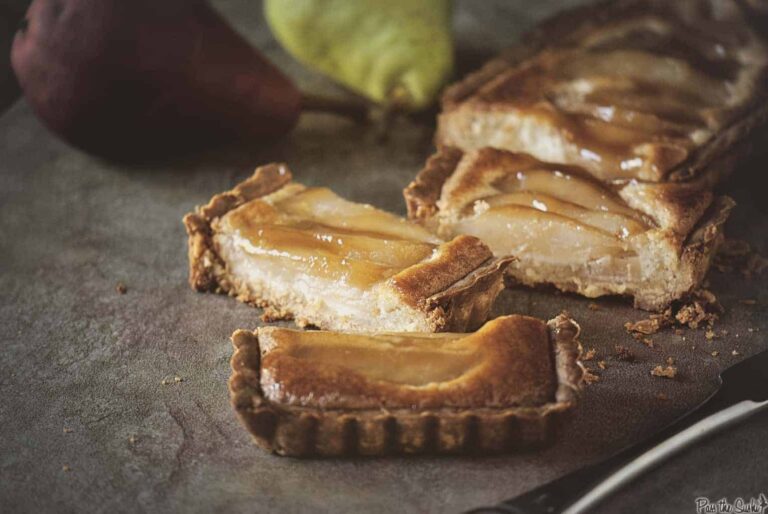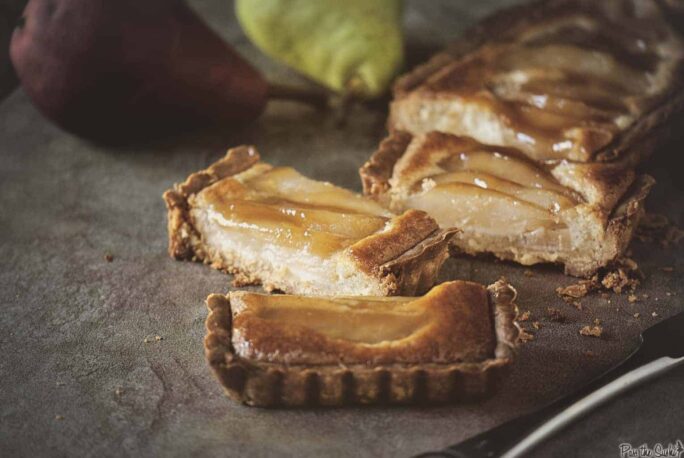 This weekend was killer. Handsome and I participated in Bike to the Bay for MS 2013. It was a 75 mile trek from Dover to the beeches of Delaware with the option to add an additional 25 to round out the trip to a full 100. I went into the day wanting to crush the 100, but heavy winds and a need for a bit more endurance training made the choice to finish out the 75 easier. Handsome however continued on with another friend he met along the way and they took turns through the last 25 pulling one another through. Pumped and proud of both of us, along with every other person who pulled out a bike and showed up for MS. Whether it was the full two day adventure or the 17 mile loop, they did it - and that is awesome. Last year, we said we could never own road bikes. That stuff was for the birds...
We were in bed by 8.
Sunday we headed down to spectate our first cross race. Cross is bat.shit.crazy. So, mountain biking, I hurl myself through the woods, over roots, trees, rocks, water, and the sort. But for 90% of the race, the pack is relatively spread out. But with cross, to start, cross is a shorter track of red and white tape directing the riders as to where to go, instead of tiny arrows on single track paths through woods. The race started with a thick pack of over 100 riders lined up by a point system I don't grasp quite yet in a 12 foot area that rapidly decreased to 9 feet with wild eyed position hungry testosterone pumping athletes all fighting to move up a few spots. The start I saw left one kid laying the wrong way in the dust. There are moving dismounts, bunny hops, 90 degree turns, giant stairs and sand pits. Oh, and everyone is still eating one another's tire. Forget that.
Handsome says give it a year.
I've been known to eat my words more than once on this whole bike thing... but really, that looks insane. Fun. But insane.
I have a feeling that restful weekends are a distant memory the way our life is going. And I'm 100% ok with that.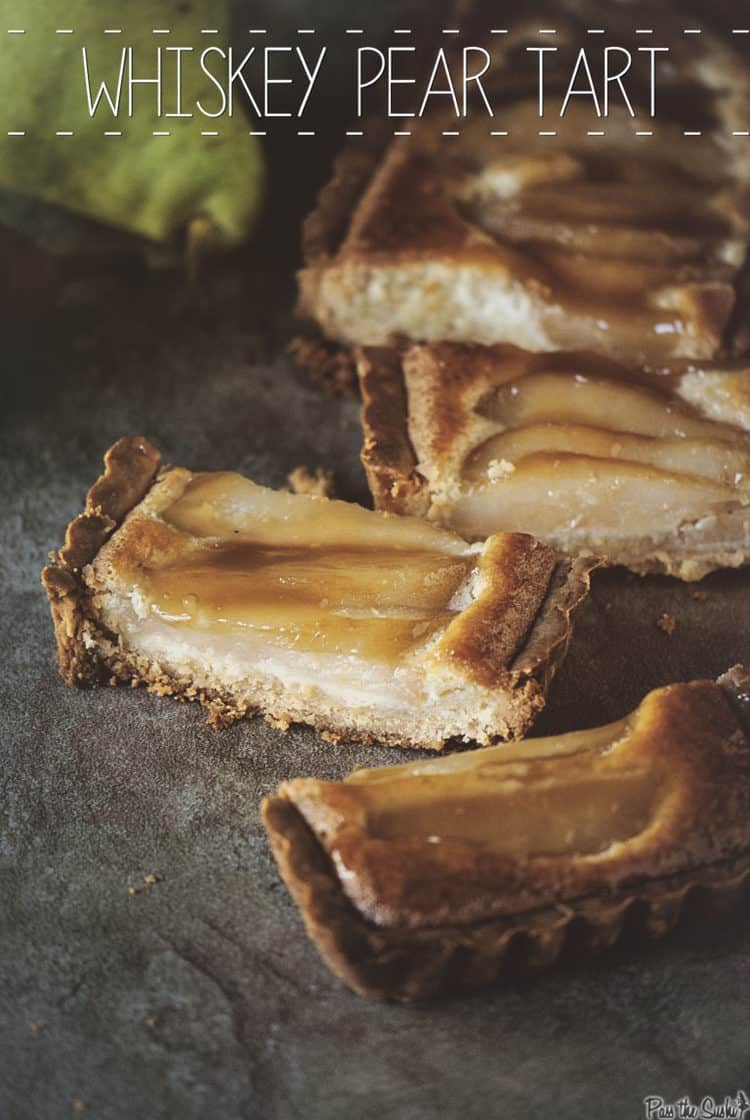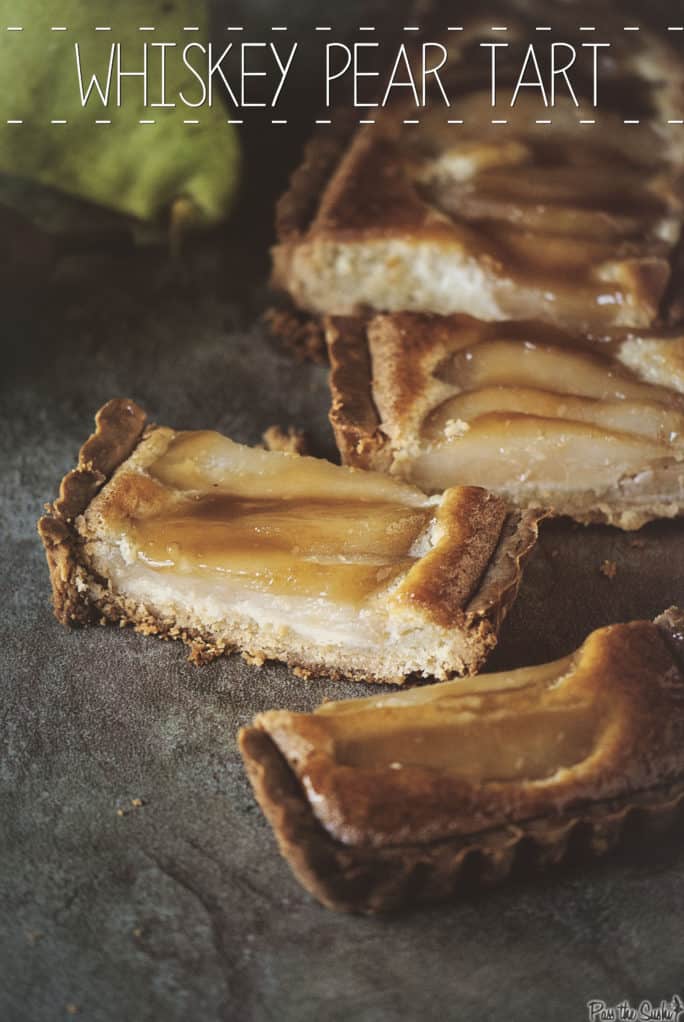 📖 Recipe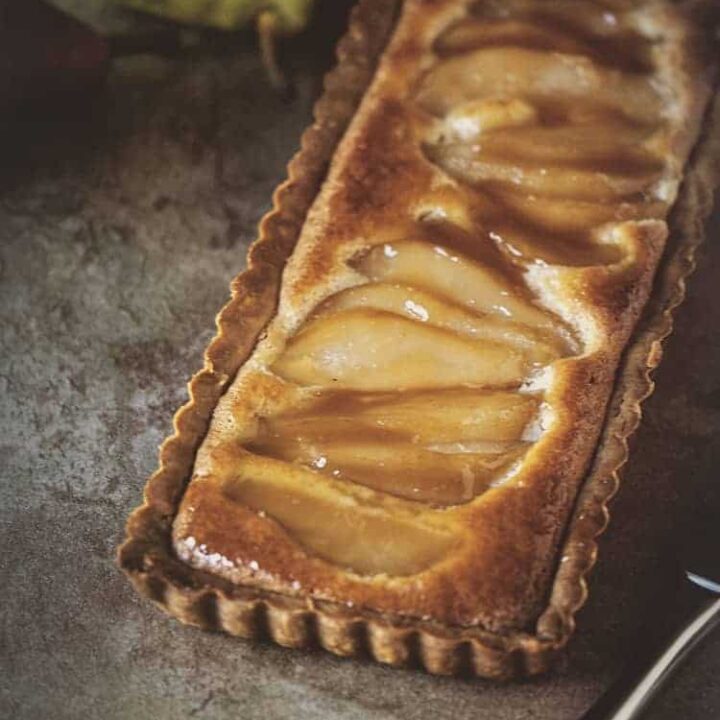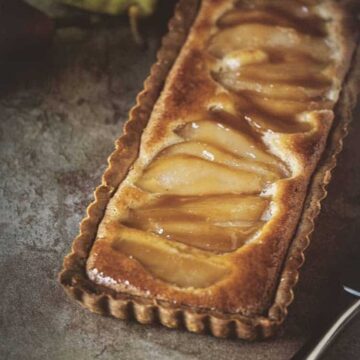 Whiskey Pear Tart – the one thing you should probably make this fall
Forget pumpkin and apples, whiskey soaked pears are where it's at.
Print
Pin
Rate
Ingredients
1 15

oz

can pears halves in heavy syrup

-

reserve the liquid

1

tbs

fresh lemon juice

2

tbs

whiskey

3

tbs

sugar

1

tbs

vanilla extract

¼

cup

sugar

1 ½

cups

flour

¼

teas salt

½

cup

cold unsalted butter

-

cut into ½? cubes

1

large egg

-

beaten

For the almond filling:

¼

cup

unsalted butter

-

cool but not cold

4 ½

oz

almond paste

1

large egg

1 ½

tbs

cornstarch

1

tbs

whiskey

Reserved pear liquid

1

teas whiskey

¾

teas cornstarch
Instructions
The night before: Strain the pears reserving the liquid for the glaze later. Cover and place liquid in fridge.

In a medium bowl, whisk the lemon juice, whiskey, sugar, and vanilla. Toss the pears with the liquid, cover with plastic wrap or lid, and place in fridge overnight.

In the bowl of a food processor, pulse the sugar, flour, and salt to mix. Add the butter and pulse until 'sandy'. Add the egg and pulse until the dough forms a lump. Turn the dough out onto a clean work surface and form into a disk, wrap with plastic wrap, and place in the fridge overnight.

The day of: Sprinkle a clean work surface with flour. Roll out the tart dough to a large rectangle, about ¼? thick. Gently, place in tart pan and press into corners. Trim excess. Place in freezer for 30 minutes.

Meanwhile, preheat the oven to 375 degrees F and dig out those pie weights.

Line the tart shell with aluminium foil and fill with pie weights. Bake for 15 minutes. Carefully remove aluminium foil and weights. Bake for another 10 minutes. Transfer to a wire rack to cool. Leave the oven on.

While the tart cools, cream the butter and almond paste on the bowl of a stand mixer with the paddle attachment until fluffy, about 4 minutes. Add the egg and combine. Turn the mixer off and sprinkle the cornstarch over the filling. Turn the mixer on low to combine. Pour in the whiskey and beat to combine. Spread filling into the tart shell.

Drain the pear halves, reserving the liquid. Slice them as desired and arrange them on top of the almond cream, pressing a bit. Bake for 35 to 40 minutes, or until the almond cream has puffed up and everything it turning a golden brown. Remove from oven and let the tart cool on a wire rack.

Make the glaze while the tart cools. Place the reserved pear liquid and the soaking liquid (whiskey mixture) in a small saucepan over medium heat and boil gently until reduced to ¾ cup. Remove from heat and whisk for 1 minute. Add the whiskey and cornstarch, whisking to combine and break any clumps. Return to heat and bring to a boil for 1 minute. Remove from heat and use a pastry brush to spread glaze over tart.

Serve immediately. The tart can be stored, wrapped tightly, for three days, though (from personal experience) the dough gets a little soggy each day.
Notes
Nutritional informations provided as a courtesy and is only an approximatation. Values will changes based on ingredients used.
⭐ Tried this recipe? Rate it ⭐
Help out the next person and give it a star rating below!