This Vanilla Sea Breeze Cocktail Recipe is a vacation in a glass! The perfect blend of sweet, nutty, fruity flavors. Ready in 2 minutes!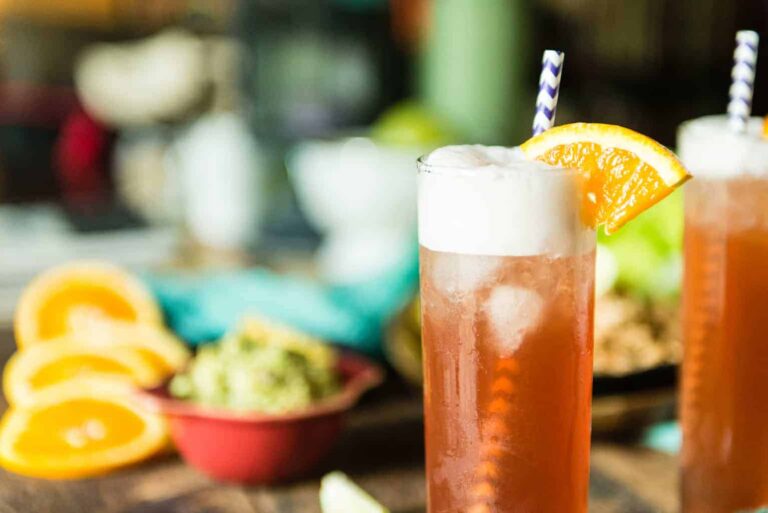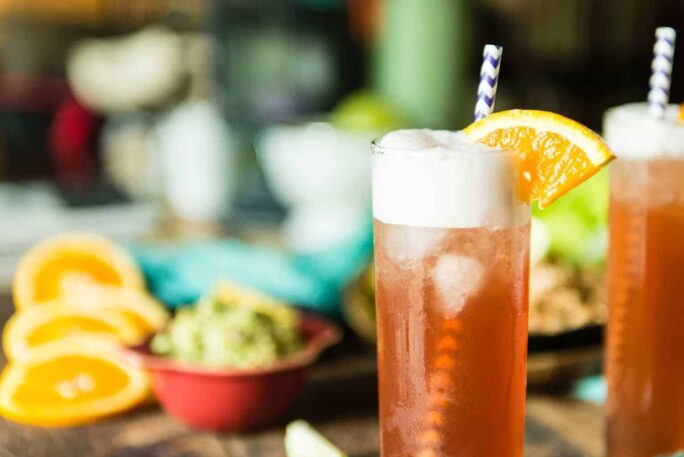 Welcome, cocktail enthusiasts! Are you tired of the same old vodka cranberry and bay breeze cocktails and need more cocktail recipes to add to your list? Fear not, because we've got a refreshingly tropical twist on a classic favorite: the delicious Sea Breeze Cocktail. And if you're feeling more daring, try these decadent Dulce de Leche Rum Shooters! This refreshing sea breeze cocktail is perfect for a hot summer day with the perfect combination of pineapple juice, cranberry juice, vanilla rum, and almond liqueur. The result is the most perfect drink for any occasion!
What Is a Sea Breeze Drink?
This unique twist on the classic Bay Breeze is a game changer. The sweetness of the vanilla rum and the nutty flavor of the almond liqueur balance perfectly with the tartness of the pineapple and cranberry juices. Or if you're craving something with a slight kick, this Pear-Ginger Rum Runner should do the trick! These simple ingredients combine to make the perfect refreshing drink, whether sitting at a pool party on a sunny day, enjoying happy hour, or chilling at home! So, grab your cocktail shaker, and let's make this easy drink!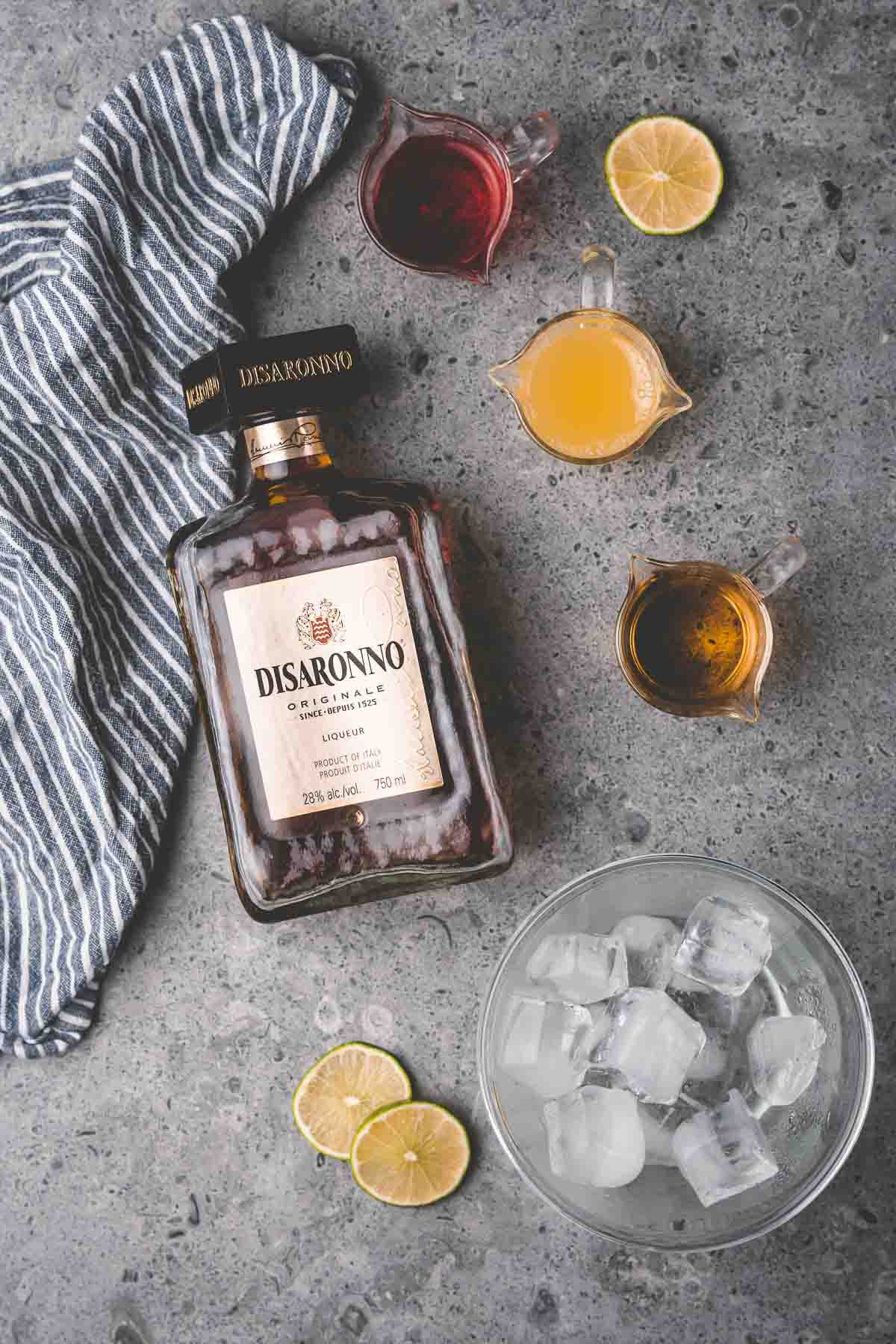 What You Need to Make a Sea Breeze Cocktail
Vanilla Rum – adds a warm sweetness to tie in the almond liqueur and the fruit juice.
Almond Liqueur – adds a nutty flavor that pairs perfectly with the sweet vanilla rum.
Juice – we're using a delicious combination of pineapple and cranberry juice.
Ice – to chill, of course!
Garnishes – use an orange, pineapple, or lime slice to brighten up the serving glass.
How to Make a Sea Breeze Cocktail
In a cocktail shaker chilled with ice, shake the vanilla rum, almond liqueur, pineapple, and cranberry juice.
Strain into a tall glass filled with ice. It will be a little frothy on top if shaken well.
Garnish with desired citrus, sip, and enjoy this delicious cocktail!
Expert Tips
Shake it! In theory, you can hand mix, but we highly recommend whipping your delicious drinks up in a cocktail shaker. They get a little frothy on top, which is so good, especially on a hot day!
Serve right away. Once you pour your drink over ice cubes, serve it right away so it doesn't melt and get watery.
Make it a mocktail. To make this simple cocktail alcohol-free, leave out the rum and add more pineapple juice. You can also make a non-alcoholic sea breeze drink recipe by adding club soda or sparkling water instead of rum.
Make it sweeter. We think the fruit juice makes it plenty sweet, but if you like an even sweeter drink, whip up some simple syrup to add to taste. You can also add orange juice for a more citrusy sweetness!
Add some fresh grapefruit juice or lemon juice for extra tartness!
What to Serve With a Sea Breeze Cocktail
Serve this classic Sea Breeze Cocktail with appetizers like this Summertime Watermelon and Avocado Salad, Broiled Caprese Salad, or Asian Salmon Sliders! Or, if you're super hungry, try these main courses, such as this Lemon Parsley Baked Fish, Grilled Chicken Kabobs, or Grilled Tequila Shrimp Salad!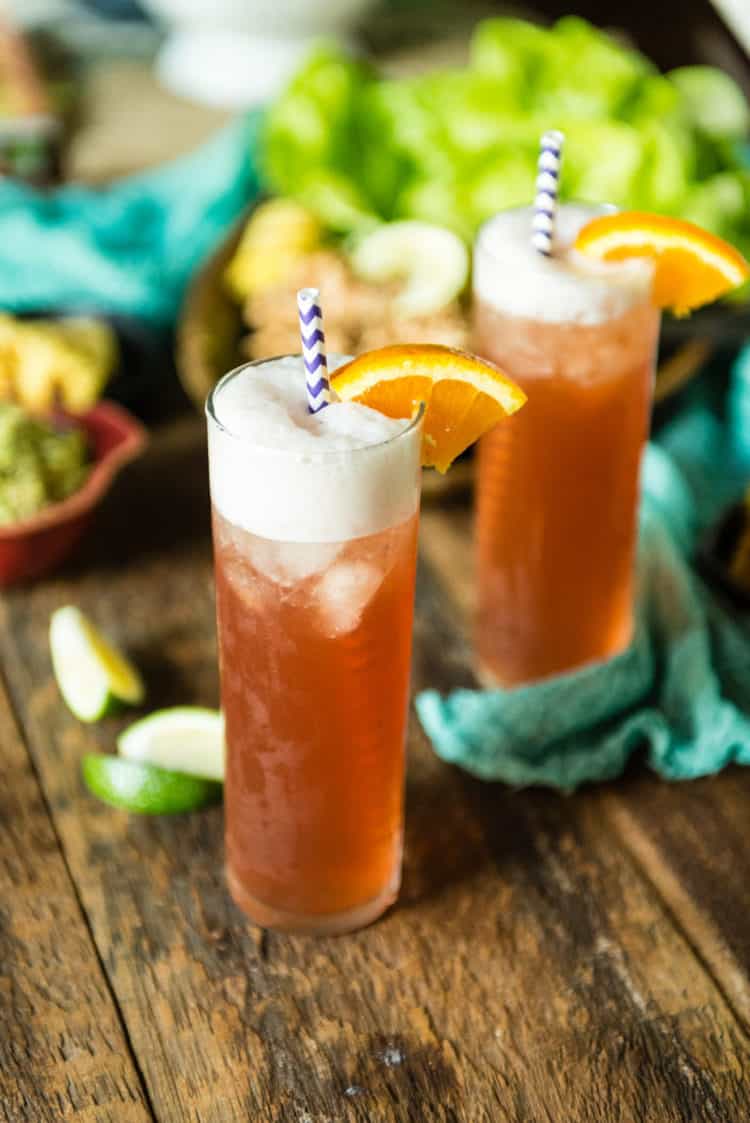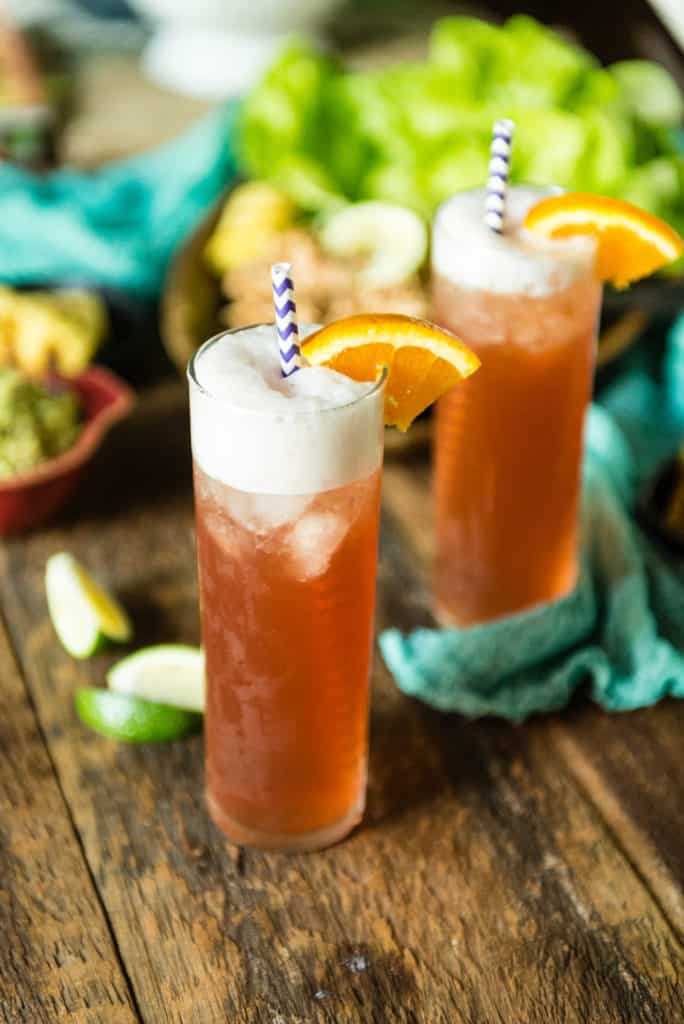 Leftovers
While fresh is best, you can store your drink in the fridge for a bit if needed. If you do this, though, wait on the ice! It will get watery and diluted if it sits over ice for too long.
Watch: How to make a vanilla sea breeze cocktail video
Recipe FAQs
What does a Sea Breeze drink pair well with?
You might not guess it, but vanilla rum pairs beautifully with fruit juices and almond liqueur in this particular cocktail. The nuttiness and sweetness in the rum tie in the almond flavor as well as the sweet, tart flavors in the pineapple and cranberry juices. Perfect for those hot summer months!
What is the main difference between a Sea Breeze and a Bay Breeze?
A Bay Breeze and a Sea Breeze are pretty similar, except for the juice used. A Bay Breeze is a popular cocktail made with cranberry juice, pineapple juice, and vodka, while a Sea Breeze is a cocktail made with cranberry juice, grapefruit juice, and vodka.
Can I make a low-calorie Sea Breeze recipe?
Yes, you can make a low-calorie version of a Sea Breeze cocktail by using a low-calorie cranberry juice cocktail and substituting a light vodka or a vodka with fewer calories. It's a great option if you're watching your calorie intake but still want to enjoy a refreshing cocktail.
Can I make a large batch of Sea Breeze cocktails for a party?
Absolutely! If you're hosting a party or a gathering, you can easily scale up the Sea Breeze recipe. Simply multiply the ingredients by the number of servings you need and mix everything in a larger container or pitcher. Then, serve your thirst-quenching cocktails over ice in individual glasses and watch them disappear!
More Rum Drinks to try
This Sea Breeze Cocktail will make you feel like you're lounging on a sun-soaked beach with the ocean breeze in your hair. This refreshing blend of cranberry juice, grapefruit juice, and vodka is the perfect way to transport yourself to a coastal paradise, even if you're just sitting in your backyard. So go ahead, mix up a Sea Breeze, sip it slowly, and let the tangy-sweet flavors take you on a mini-vacation from the mundane. Cheers to sipping in style and enjoying a taste of the beach life, even if it's just in a glass! Also, please rate the recipe card and leave a comment below to help out the next reader!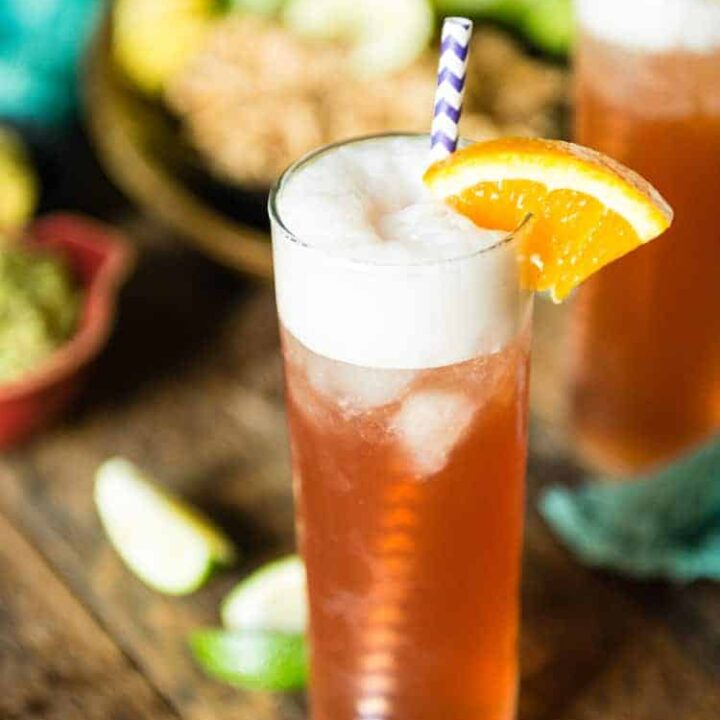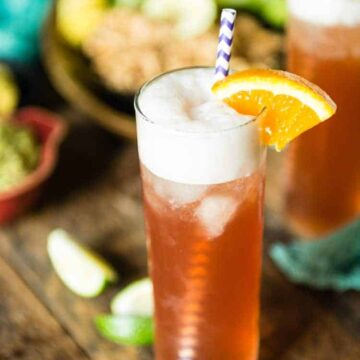 Vanilla Sea Breeze Cocktail
Indulge in the refreshing flavors of our vanilla sea breeze cocktail. This delightful blend of rum, cranberry juice, pineapple juice, and a touch of vanilla will transport you to a tropical paradise with each sip. Cheers to the perfect summer cocktail! ?✨
Print
Pin
Rate
Ingredients
2

oz

Vanilla Rum

1

oz

Almond Liqueur

Splash Pineapple Juice

Splash Cranberry Juice

Ice

Garnish with Orange

-

lime, or pineapple
Instructions
In a cocktail shaker chilled with ice, shake the vanilla rum, almond liqueur, pineapple juice and cranberry juice.

Strain into a glass filled with ice. It will be a little frothy on top if shaken well.

Garnish with desired citrus, sip and enjoy.
Notes
For a little added twist, scrape a bit of the paste from a vanilla pod and mix it into the cocktail recipe.
Nutrition
Serving:
1
g
|
Calories:
706
kcal
|
Carbohydrates:
63
g
|
Protein:
8
g
|
Fat:
15
g
|
Saturated Fat:
1
g
|
Polyunsaturated Fat:
13
g
|
Sodium:
152
mg
|
Fiber:
9
g
|
Sugar:
43
g
Nutritional informations provided as a courtesy and is only an approximatation. Values will changes based on ingredients used.
⭐ Tried this recipe? Rate it ⭐
Help out the next person and give it a star rating below!