Looking for a little something to sip on poolside this summer? Bring the islands to your backyard with this deceptively easy and dangerously sippable Vanilla Sea Breeze Cocktail.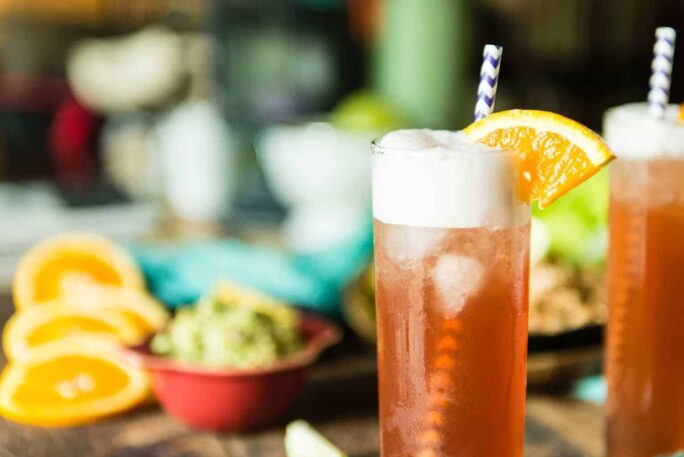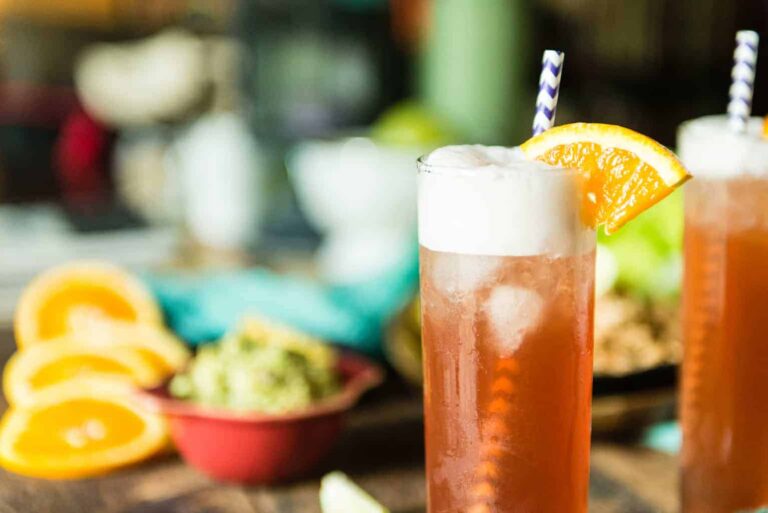 Won't lie, my biggest goal this summer is to enjoy a little RnR time poolside with my family. My family has a wonderful in-ground pool that they work really hard to keep landscaped and crystal clear all summer long and for years, I have let the hustle and bustle of working and life take over my summer days. Next thing I knew, the leaves would be falling and the pool would be closed again for another season. Not this year! A few weeks ago, I swung by my dad's house and enjoyed grilled hot dogs poolside with him and vowed that this was the summer – the summer where I get my feet wet and maybe even a tan line enjoying long lazy afternoons floating around the pool with great company.
My parents are totally embracing this lifestyle, bringing the 'beach' to them this year by keeping it simple and enjoying brunches out over the coals by the pool. As we gear up for the holiday weekends, summer birthdays, and just a few free moments here and there, whip up a cocktail and toast to keeping it simple. It's my goal this summer. Let's see if I can keep this promise to myself.
Now, as long as it's 5 o'clock somewhere, let's toast to this delicious Sea Breeze Cocktail – and many more!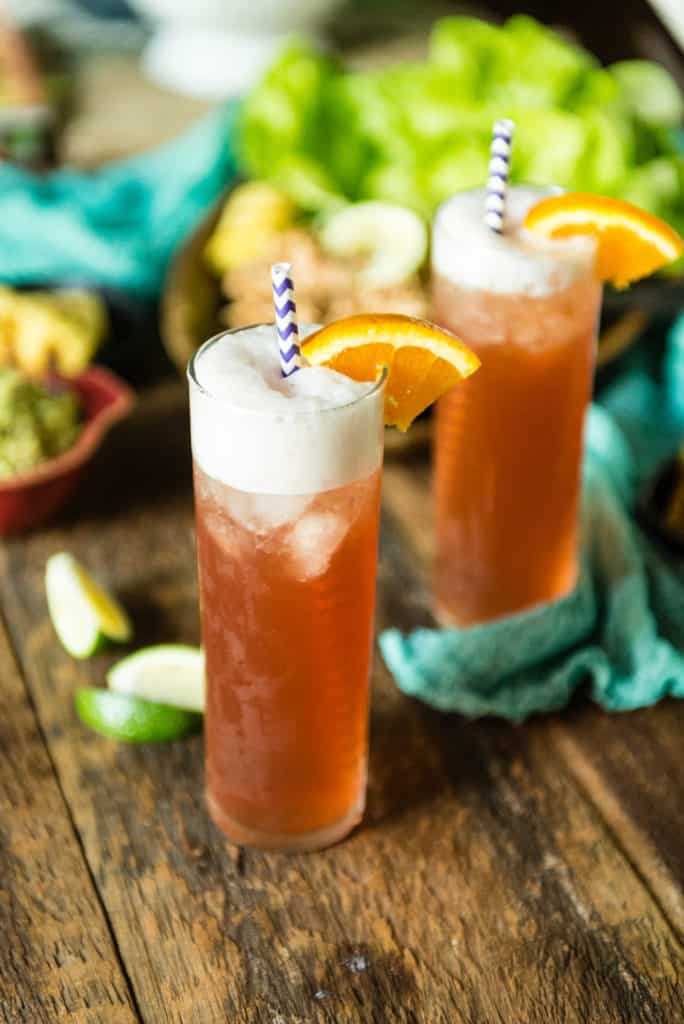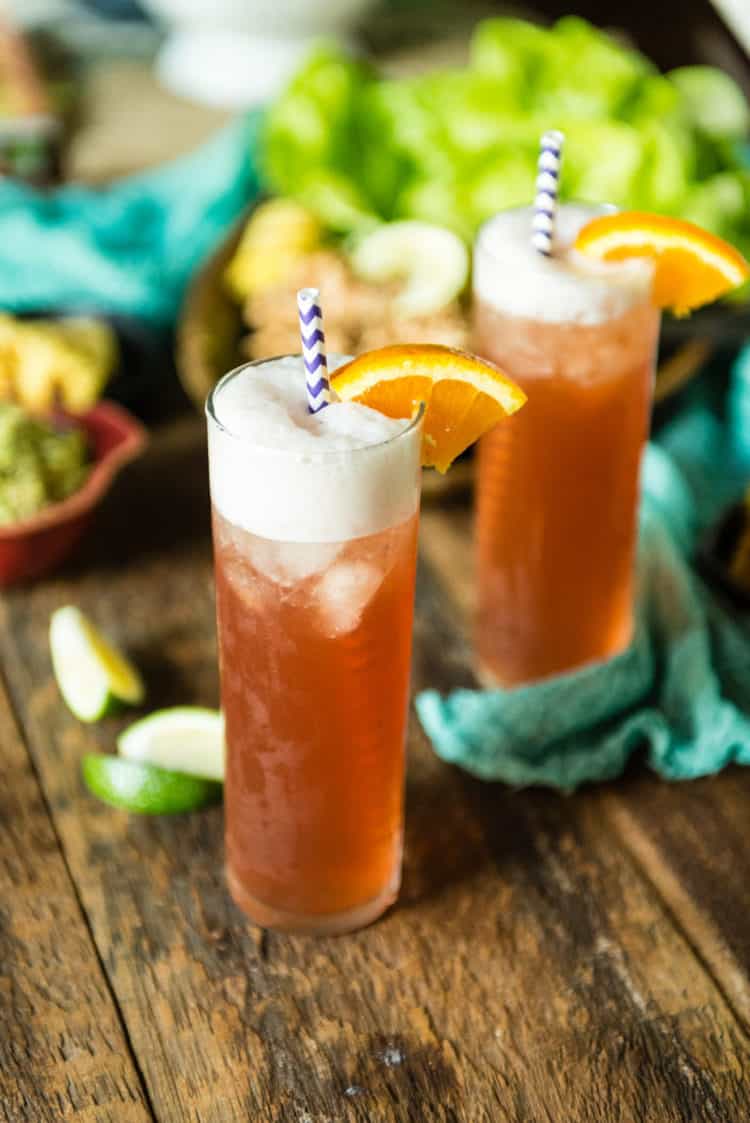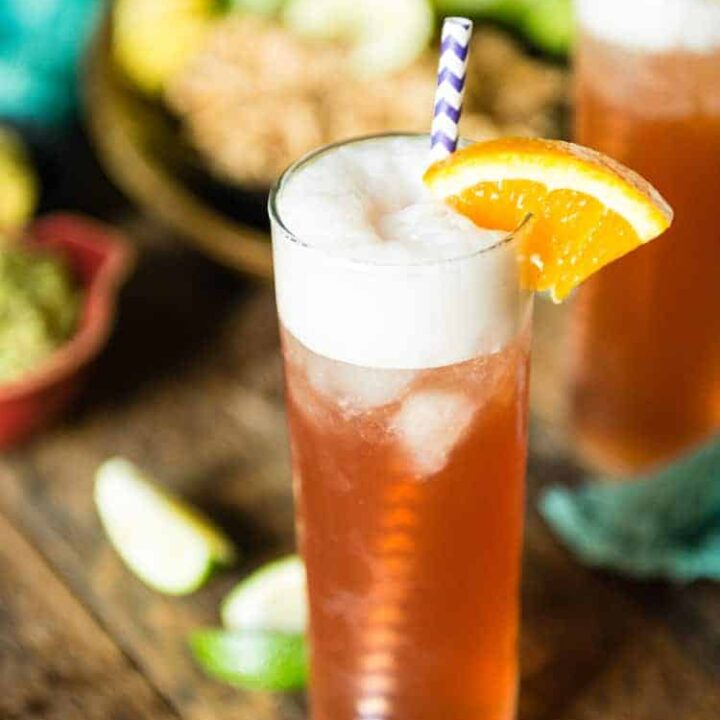 Vanilla Sea Breeze Cocktail
For a little added twist, scrape a bit of the paste from a vanilla pod and mix it into the cocktail recipe.
Ingredients
2  oz Vanilla Rum
1 oz Almond Liqueur
Splash Pineapple Juice
Splash Cranberry Juice
Ice 
Orange, lime, or pineapple for garnish
Instructions
In a cocktail shaker chilled with ice, shake the vanilla rum, almond liqueur, pineapple juice and cranberry juice.
Strain into a glass filled with ice. It will be a little frothy on top if shaken well.
Garnish with desired citrus, sip and enjoy.
Need more summer cocktail inspiration? Check out these delicious sips!