Mastering the classic sweet cream base is the perfect start to customizing your own ice cream flavors all summer long – this roasted strawberry jam just happened to be the perfect farm fresh swirl to put it over the top. Grab a spoon, this Sweet Cream Ice Cream with Roasted Strawberry Jam Swirl is perfect long after picking season has ended!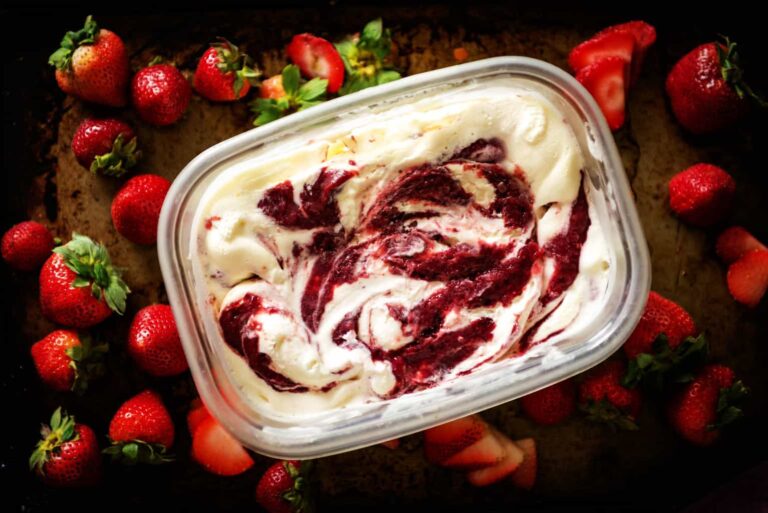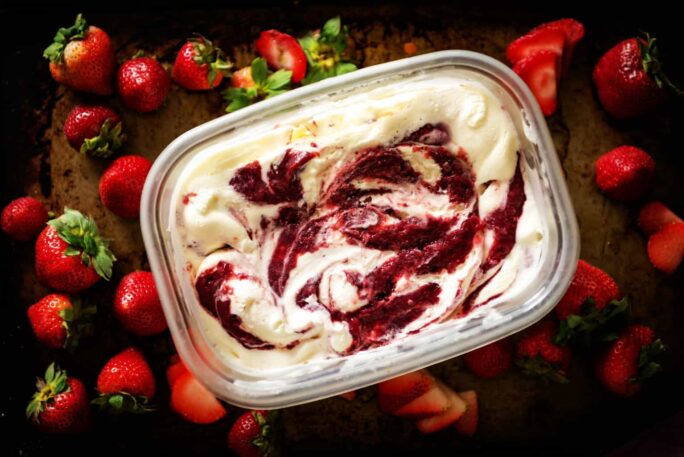 Bikini body be damned, ice cream is my weakness. I can run miles, bike for days, crunch like crazy and my happy baby pose is coming along (not really), but this girl will never squeeze into an itsy-bitsy-teeny-weenie bikini again, and it all comes down to one culprit rum tequila chocolate cookies fudgy brownies the last peanut butter stuffed pretzel new flavors of Oreos ICE CREAM.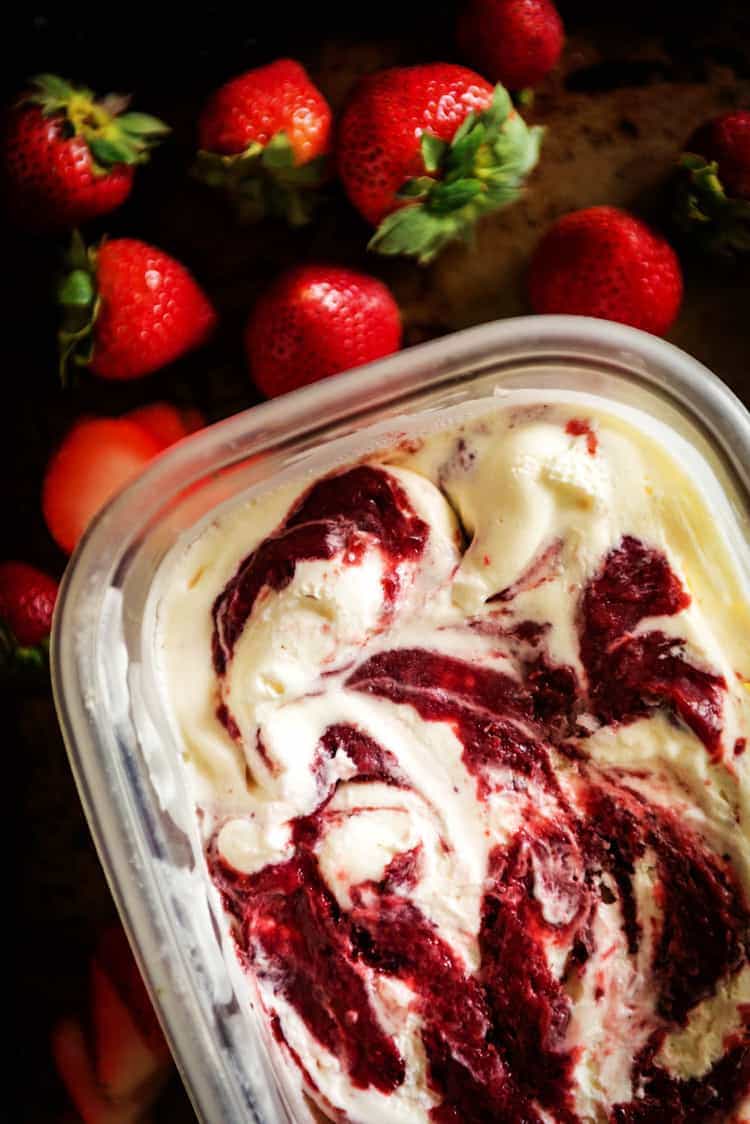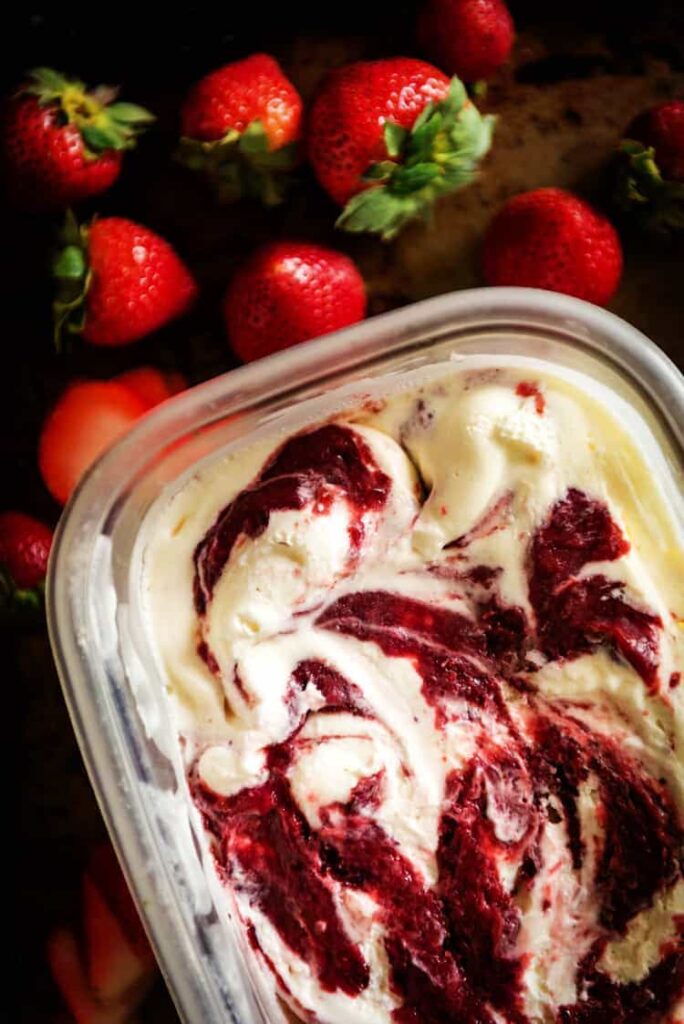 I was never a sweets girl. Ever. Give me salt and savory all day long. But the more I started crushing it at the gym, the more I started craving sweets. And not just any ice cream, I wanted fresh local quality ice cream. Now, having tasted pretty much a single scoop from every creamery I can pass, I have dubbed myself an ice cream aficionado and am whipping up some serious farm fresh batches at home while keeping my eye open for new places to stop by on those post ride weekend afternoons.
I almost wish I could take it back. Back before the ice cream addiction, but every time I spot a new gourmet flavor at the market I get giddy like a kid hearing the first ice cream truck of the season roll through the neighborhood. Luckily for me, they come in oh-so-harmless smaller pints and not just half gallons.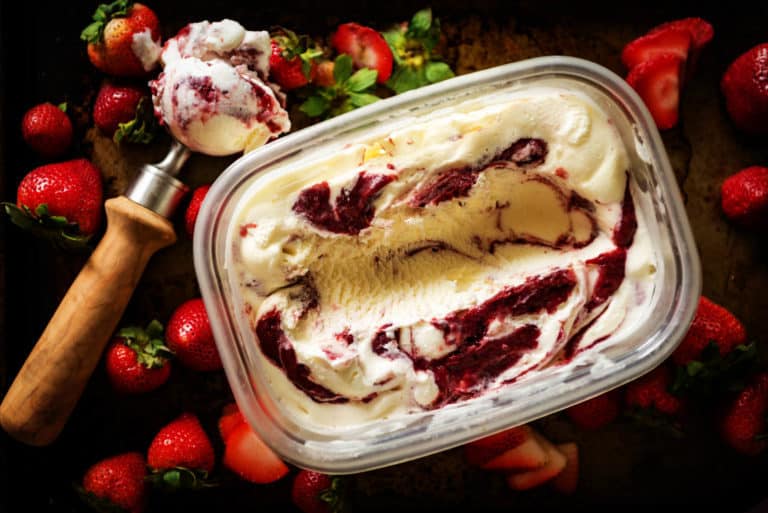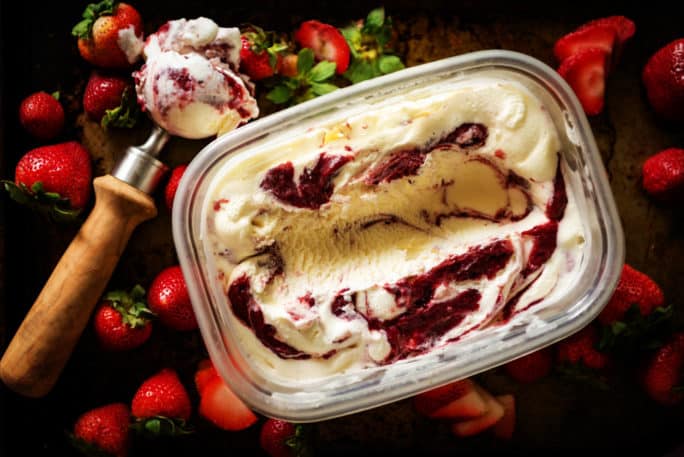 If you are really looking to amp up some flavors, skip even the best store bought ice cream this summer and try your hand at homemade. From scratch ice cream is creamier and packed with more flavor, plus I can use real farm fresh ingredients and even found cutting the sugar in half makes things sweet enough for me. This sweet cream base from Jeni's Splendid Ice Creams (a must try if swinging through Nashville) is the perfect egg-free base to experiment with especially if you're getting inspired by the season like myself.
My Sweet Cream Ice Cream with Roasted Strawberry Jam Swirl is the perfect sweet summer scoop in a sugar cone or in a bowl with more fresh berries sliced and served over top with a dollop of whipped cream. Feeling bold? Mix in a scoop of my Limoncello Gelato with Vanilla Bean Lemon Curd for a delicious tart combo.
Want to make this a stunning dessert for company? Whip up this amazing Million Dollar Pound cake and serve a scoop of this on top!
If you've tried my Sweet Cream Ice Cream with Roasted Strawberry Jam Swirl recipe or any other recipe on passthesushi.com please don't forget to rate the recipe and let me know where you found it in the comments below, I love hearing from you! You can also follow along for more good eats and travel tips on Instagram @passthesushi & @girlcarnivore, Twitter & Facebook.
Need more frozen delights? I got ya covered.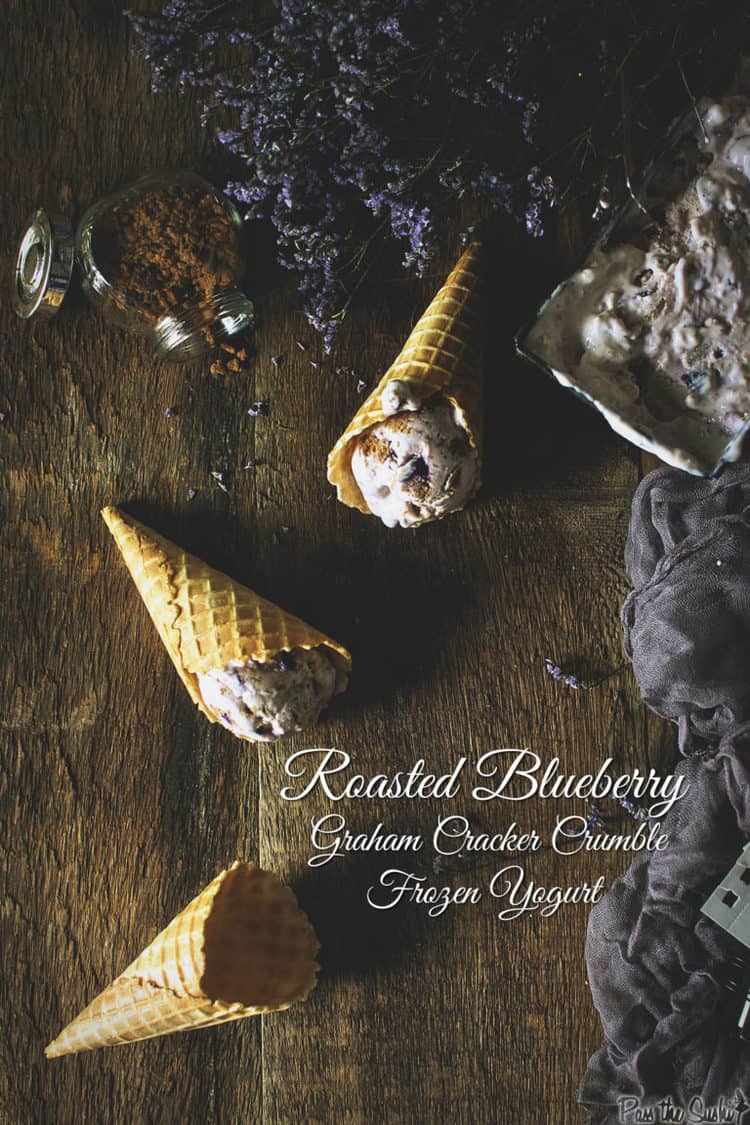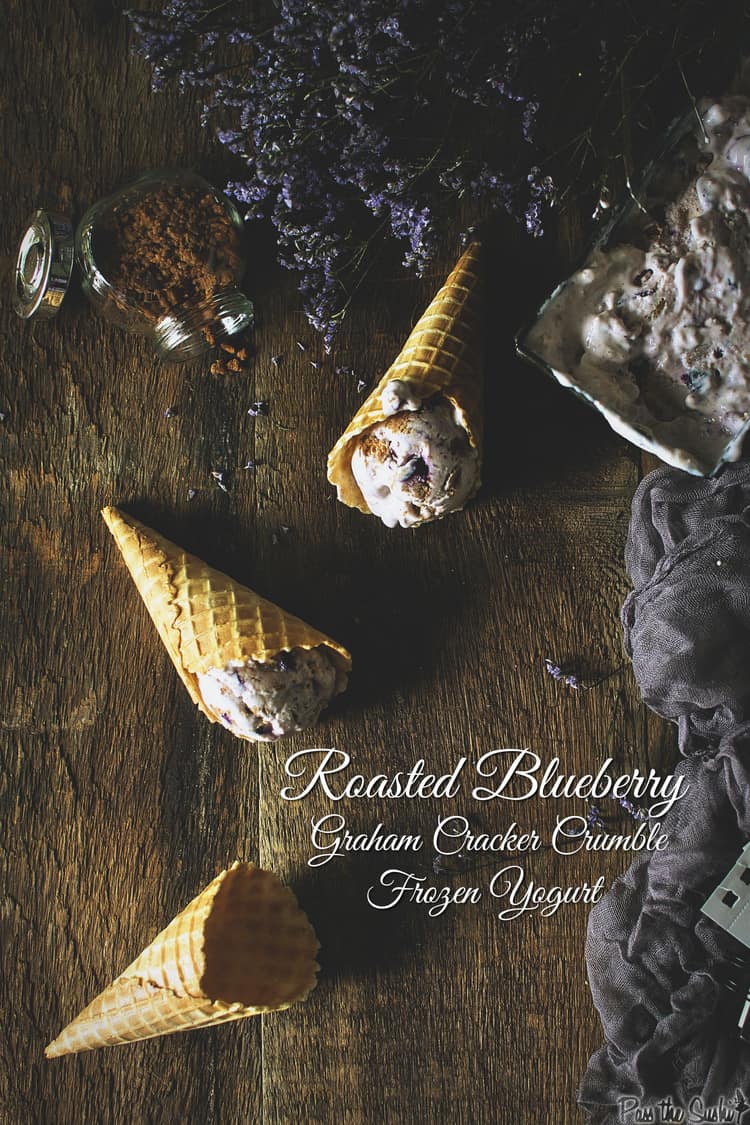 Roasted Blueberry Graham Cracker Crumble Frozen Yogurt

Creamy Peach and Walnut Ice Cream – The Awesome Green
Cherry Ice-Cream with Rosewater and Dark Chocolate – Eighty20Nutrition
Farmer's Market Sweet Cream Ice Cream