As you can tell, I am prepped and ready to do a whole lot of nothing on Easter Sunday. It actually sneaked up on me without me even realizing the big family get together was this weekend. Normally, I love savoring the idea's of which foods we will be enjoying and dividing up the dishes. This year we had plans to put a new garden in on Sunday... until I realized we already had plans.
Last year we celebrated with a week of Easter candy packed awesomeness but as far as this year goes, thank goodness I remembered to post that carrot cake last week, or this blog would really be in bad shape. We all have our moments right?
If you are in need of some classy appetizers for a party, or maybe even for Easter Sunday, these little salmon sliders we're really quite good and a nice change of pace.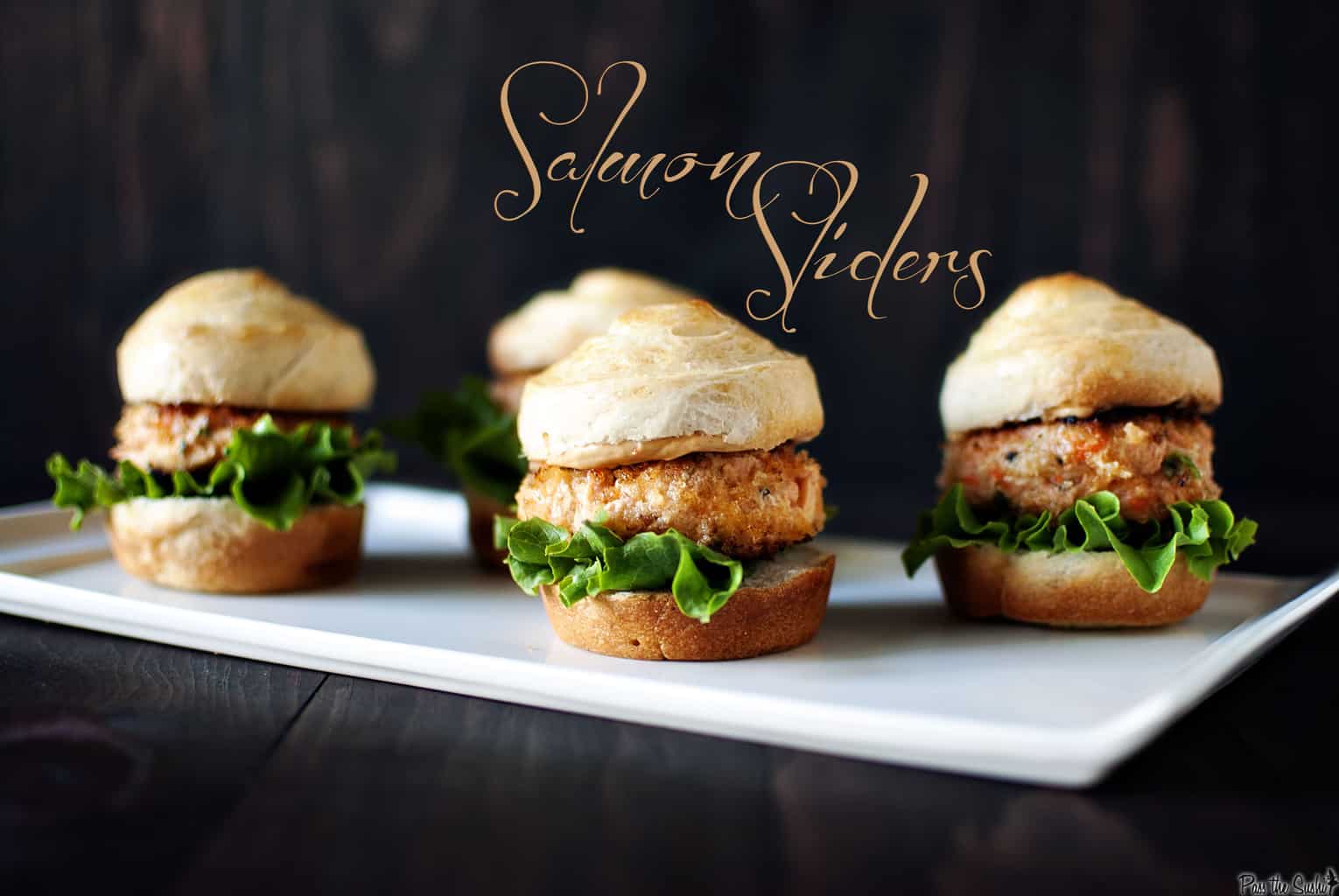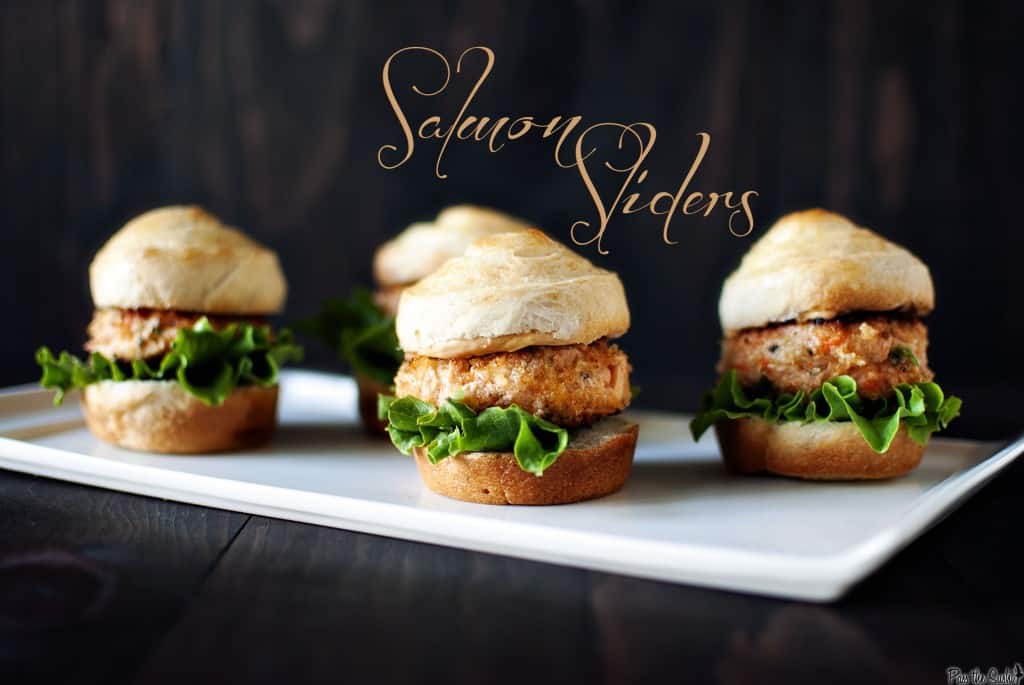 Asian Salmon Sliders
1 container Pilsbury French Loaf 
cooking spray
1 lbs cooked salmon, flaked (I have never used canned, but I think it would be ok to use for this)
1 teas fresh grated ginger
¼ cup diced scallion
1 carrot, shredded
1 egg
½ cup Panko
1 tbs vegetable oil
1 tbs sesame oil
Green leafy lettuce
Chipotle or Wasabi Mayo
Preparation:
Preheat oven to temperature required on dough package. Grease muffin tin with non-stick cooking spray.
Using a serrated knife, cut dough into 12 portions and position in each muffin tin. Bake for a few minutes less than directions on package require. Remove from oven, turn out on a wire rack to cool and set aside.
Meanwhile, combine flaked salmon, ginger, scallion, carrot, egg and panko in a bowl. Form even slider sized patties.
Heat vegetable and sesame oil in a medium skillet over medium heat until shimmering. Place 3 to 4 salmon patties in and cook until light golden brown, 5-6 minutes. Flip and continue to cook until golden brown on both sides. Place on a paper towel lined plate ad cover with aluminum foil while cooking remaining sliders.
Slice each of the rolls in half, top with mayo, lettuce, and salmon patty. Top and serve.