The 12 Days of Cookies and Cocktails
Looking for something with a little kick this season? Give this pear rum runner a try and see if that doesn't get the party started!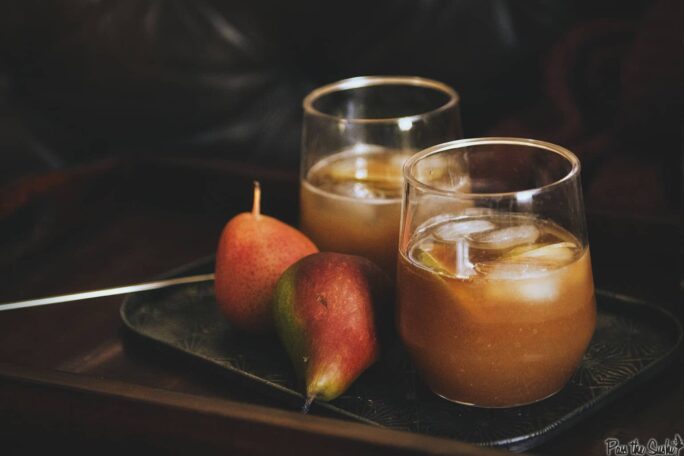 The week is winding down, the days are really short, and there are a million things still to be done. With all that's going on and the clock always racing, tick tock, I think we need to take five. Let me just hand you a little cocktail right about now, kick off those shoes, make yourselves comfy and let's just unwind for a minute. That to do list will still be there in the morning. Right now is about a little quality time....
Do you make sure to stop and enjoy the moments that are happening around you all of the time? It's hard. With everything buzzing by so fast and more alerts and notices to keep up ever moving towards the end (lies) of that to do list, it's hard to sit back and pause. For me, it takes mandatory friend time. Time when all I can do is sit and be social to stop working. Stop trying to edit, draft or design. It sometimes encroaches too much into my personal time and I really have to sit myself down and have a heart to heart about what's important.
Sure, it's easy to get wrapped up - I mean really wrapped up - in everything going on in everyone's lives and how amazing all the pictures of vacations, weddings, babies, new outfits, and you guessed it... dinner... And I am personally guilty of losing site. Forgetting that these streams are blurred with filters and edited so only the good side is showing.
Truth. I baked 3 cookie recipes today. And not. a. single. one. was pretty enough for the camera. Seriously, that's just crazy. (No cookies will go to waste for the purpose of this blog, I promise).
When you see those Martha Stewart picture perfect entry ways, your BFF looking svelt at the gym pumping iron, and that perfect freakin cupcake taunting your diet on.... Remember to take five. 
A great practice I have started is listing what I'm thankful for. Those awesome things that we over look every single day. Today, it was that Handsome rolls around on the floor wresting with the dogs, even when they have driven me crazy all day and ruined freshly washed floors. It was that he is bold enough to steal (even crappy looking) cookies before letting me snap photos. And that he's pretty awesome at fixing everything (even when it's something as crazy stupid as me just blowing a breaker because I am running every single thing in the house right this moment and some Christmas lights as I run around trying to prep everything before Cambodia).
Here's to these moments. Sit down and enjoy.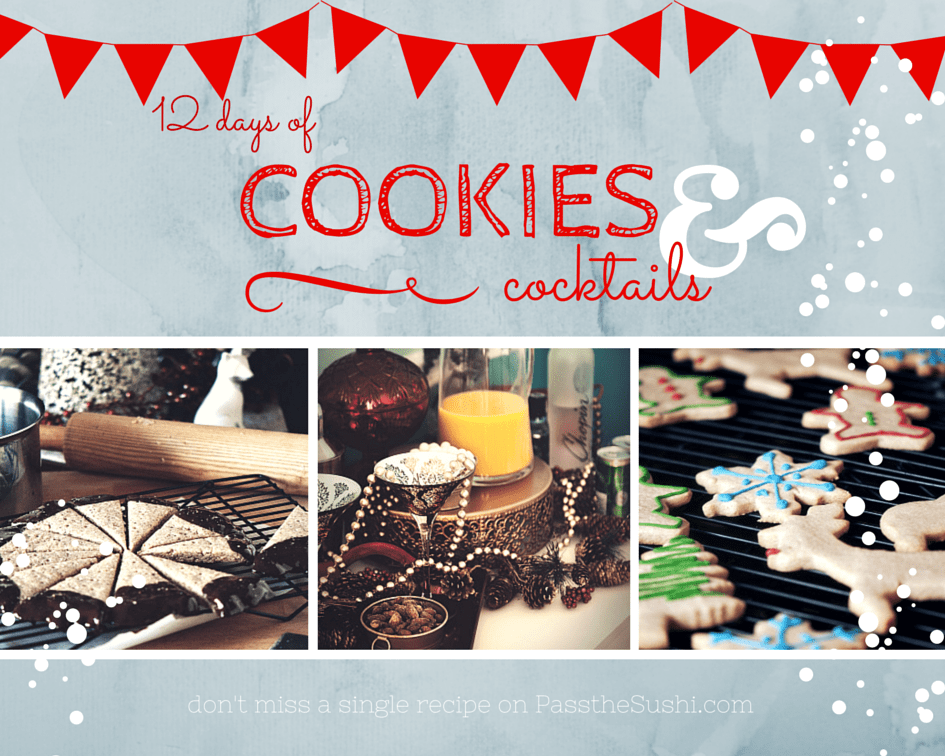 Make sure to see every single Cookie and Cocktail Recipe - and many more!  Sign up for my weekly email and like that, the magic of the interwebs will bring you a weekly email recapping every delicious post Friday mornings, right to your inbox!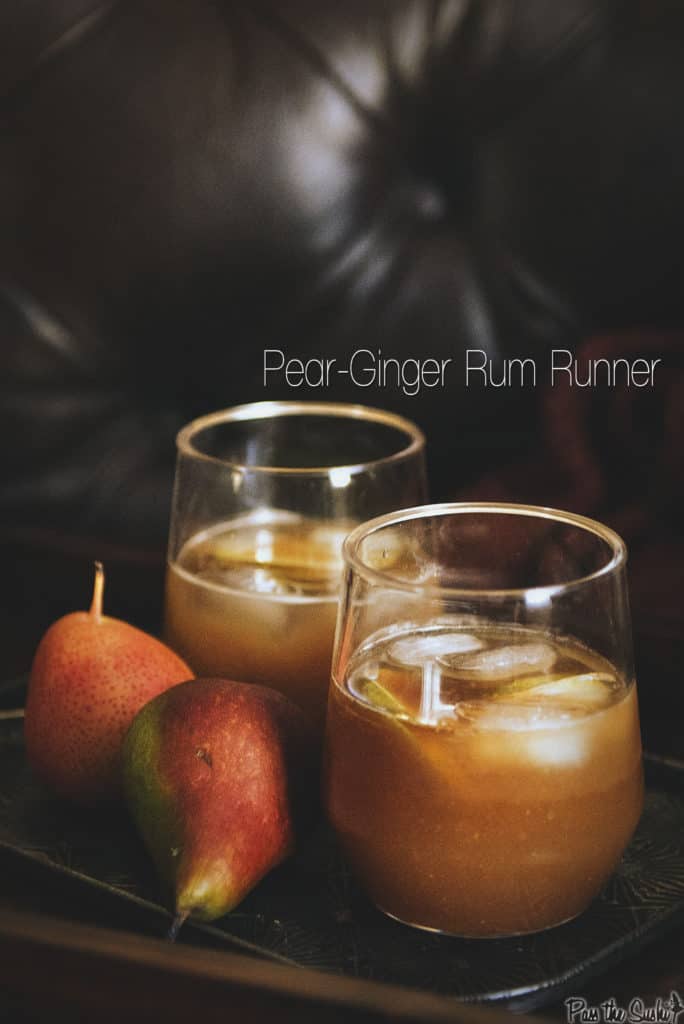 📖 Recipe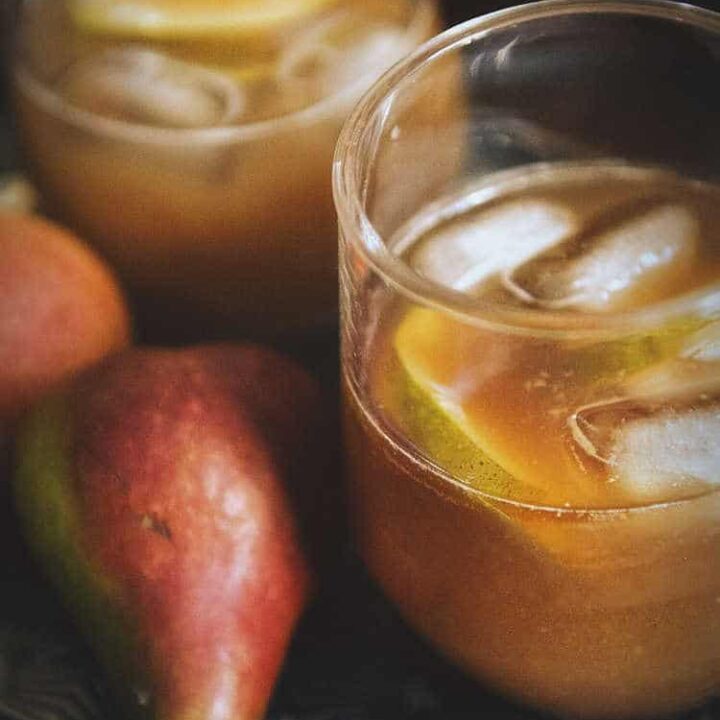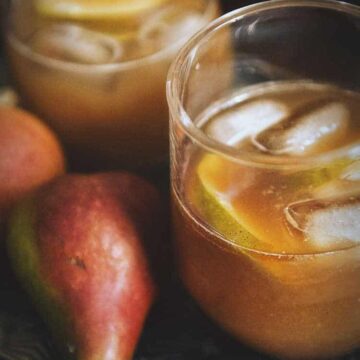 Ingredients
3

oz

dark rum

8

oz

100% pear juice

¼

teas fresh ginger

-

grated

1

small pear

-

sliced

Ice
Instructions
In two cocktail glasses filled with ice, divide the rum, pear juice, and ginger.

Stir to combine.

Garnish with fresh pear slices.
Notes
Nutritional informations provided as a courtesy and is only an approximatation. Values will changes based on ingredients used.
⭐ Tried this recipe? Rate it ⭐
Help out the next person and give it a star rating below!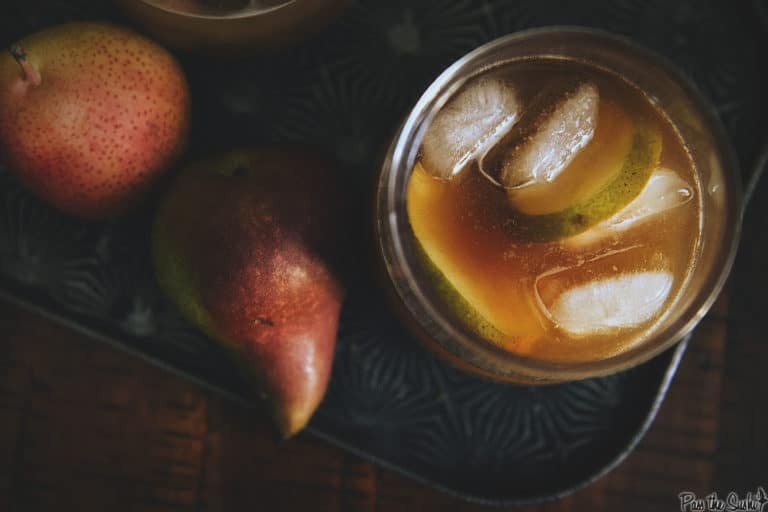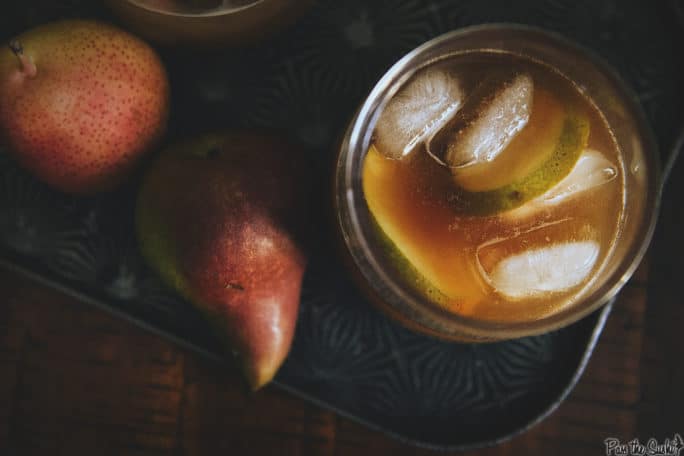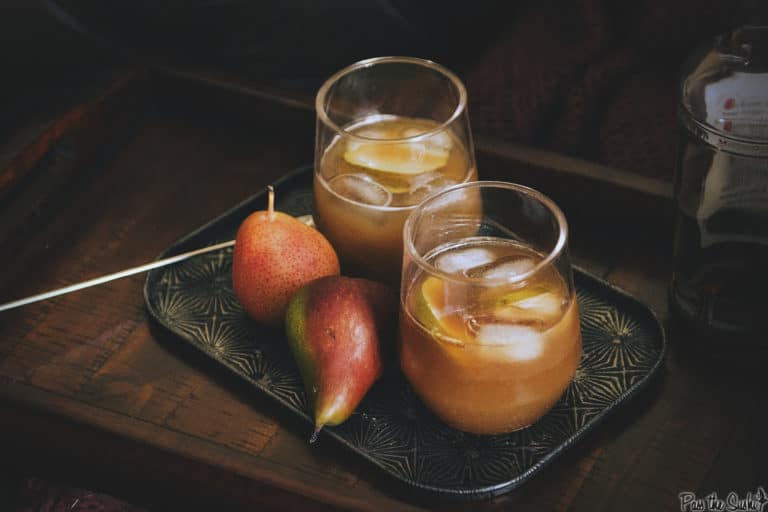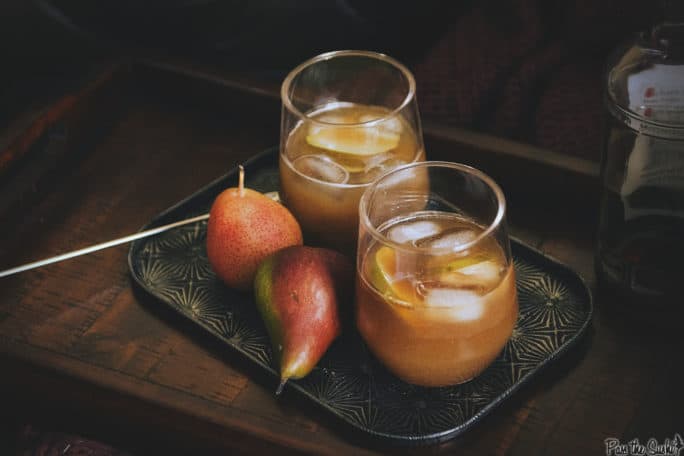 Food bloggers :: Want more shared moments? Check out the Season with Sass Podcast starting January 2015 for behind the scenes truths and tips for the foodie pros you know and love!