The 12 Days of Cookies and Cocktails
These chocolate brownie cookies are for the chocolate lover in your life. They are rich and decadent. A cookie to be savoured bite by bite.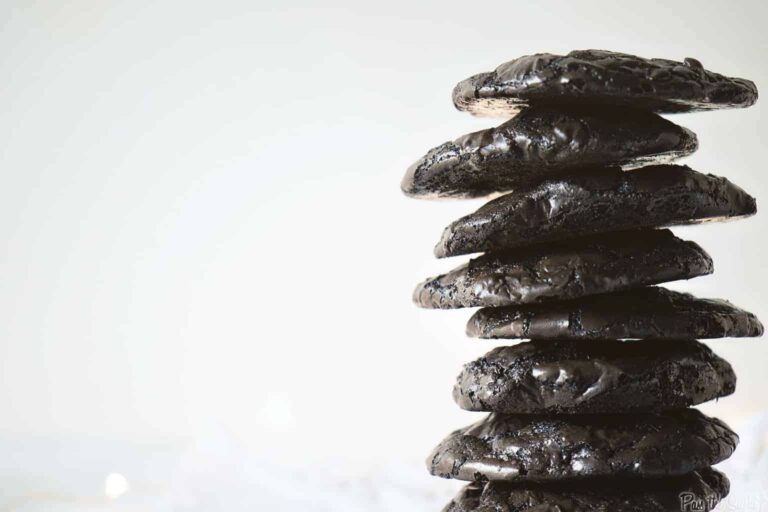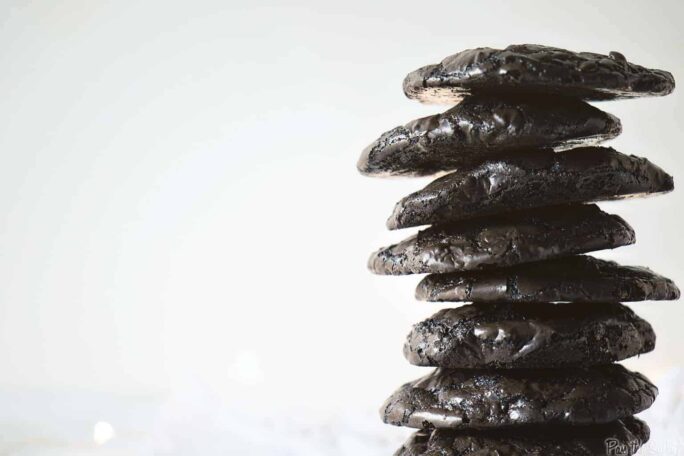 Is your home trimmed for the holidays? Or are you calling it this year. Do you wait until Christmas Eve to put up the tree? Is your house covered in lights with every stocking hung and every branch on the tree trimmed?
Normally, our house is trimmed. A tree is falling and the stockings are hung. Every knock and cranny has a bit of garland or reindeer in hiding just waiting for someone to notice.  But right now I am on a plane to Cambodia and just didn't pull it all together in time. Part of me is a little sad by the fact that my home isn't trimmed. There's something about the holidays and the way my home looks that I love. Part of me realizes that had I gotten the decorations out this post would have never been written, and my bags would still be sprawled all over the living room floor, just covered in extra tinsel as I tried to jam an extra pair of flats in just in case. So this year, it may not be about the tinsel and bows. When I come home from this grand adventure, I am looking forward to snuggling with loved ones and sharing stories. Cuddling with my cat (who I swear has been extra snuggly since I pulled out the suitcase the other day) and sharing those holiday moments with the ones you love. That's what it's really about any way... the twinkle from the lights just makes it all a bit more romantic.
(Wait, did you just say you were going to Cambodia? Yeah, I did. Wanna see pics along the way? Make sure to follow on instagram, twitter and facebook. I'm going to be posting pictures when I can... btw. OMG I'm on my way to Cambodia!!!)
Who knows, we may have a little Christmas in January at our house this year. Bet I can get a sweet deal on a tree 😉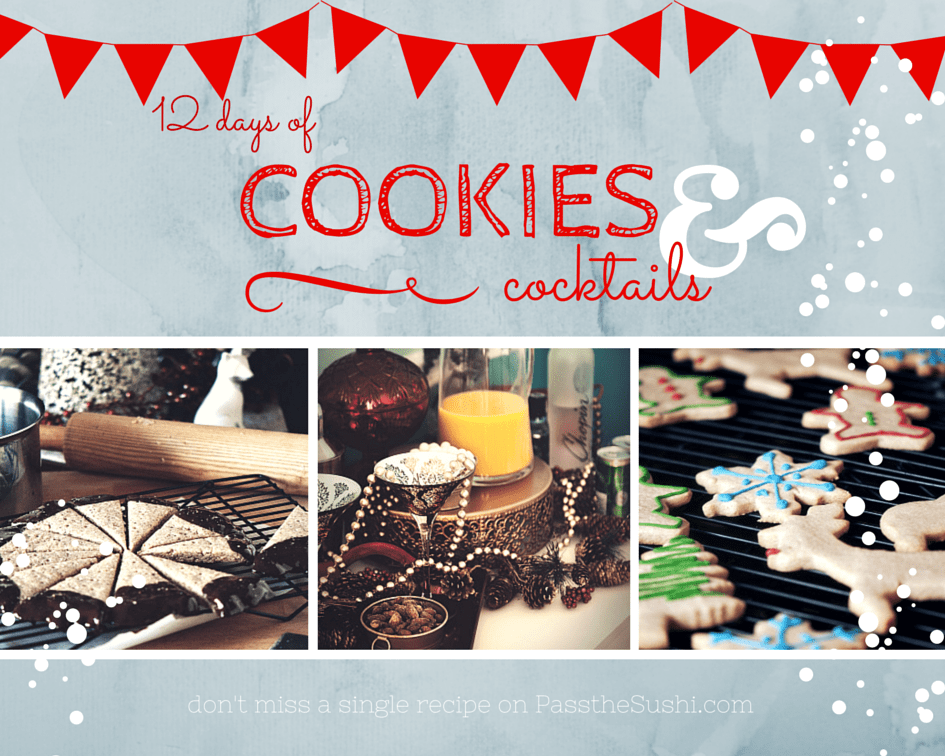 Make sure to see every single Cookie and Cocktail Recipe - and many more!  Sign up for my weekly email and like that, the magic of the interwebs will bring you a weekly email recapping every delicious post Friday mornings, right to your inbox!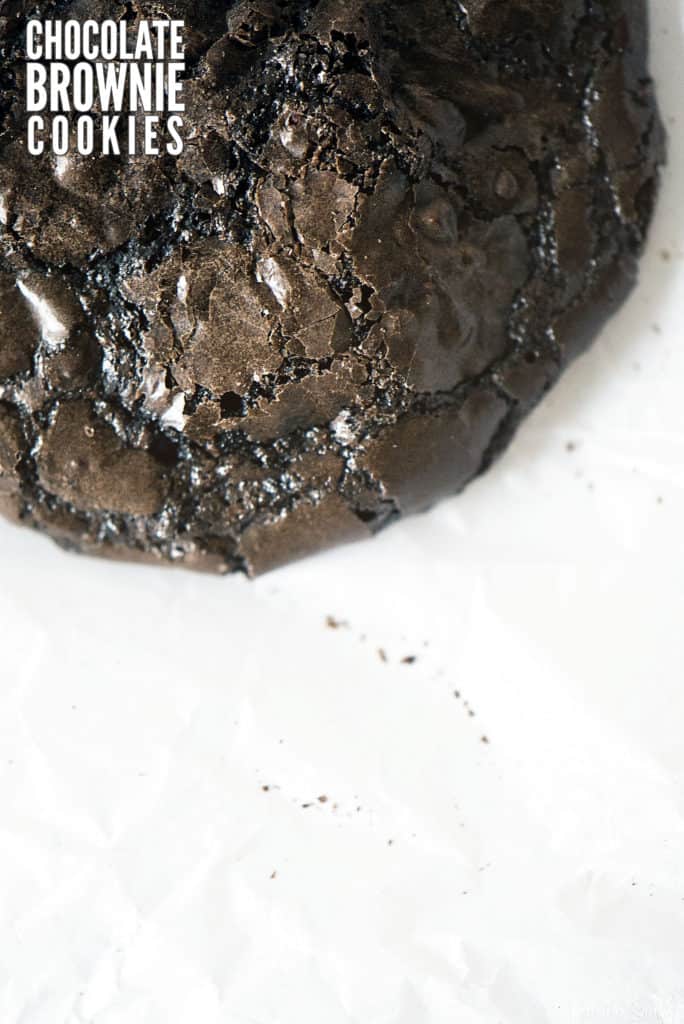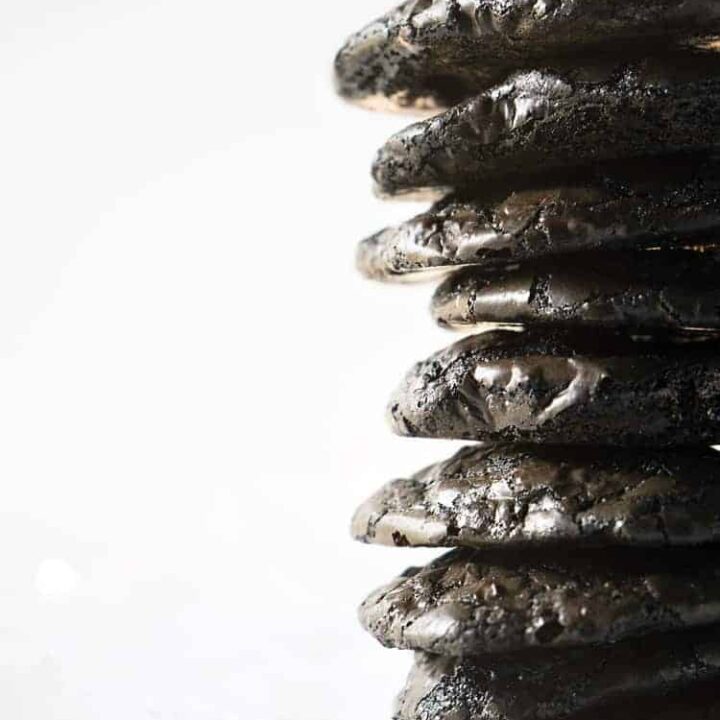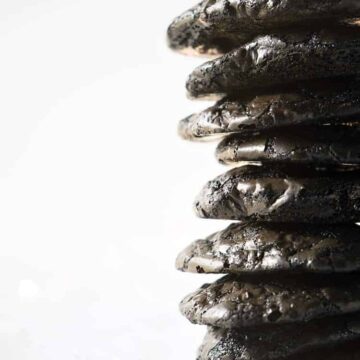 Ingredients
3

cupspowdered sugar

¾

cup

unsweetened cocoa powder

1

teas kosher salt

2

egg whites

-

plus 1 whole egg

4

oz

bittersweet chocolate

-

chopped

3

tbs

cacao nibs
Instructions
Place racks in lower and upper thirds of oven; preheat to 350°. Whisk powdered sugar, cocoa powder, and salt in a large bowl, then whisk in egg whites and egg; fold in chocolate and cacao nibs. Spoon batter by the tablespoonful onto 2 parchment-lined baking sheets, spacing 2" apart.

Bake, rotating sheets once, until cookies are puffed, cracked, and set just around the edges, 14–16 minutes.

Transfer baking sheets to wire racks and let cookies cool on pan (they'll firm up).

Cookies can be stored for up to three days in an airtight container.
Notes
Nutritional informations provided as a courtesy and is only an approximatation. Values will changes based on ingredients used.
⭐ Tried this recipe? Rate it ⭐
Help out the next person and give it a star rating below!