A smooth creamy ice cream recipe that requires no eggs and is ridiculously easy to make. Add in toppings that you have on hand and enjoy. Start with this great chocolate peanut butter base and the sky is the limit!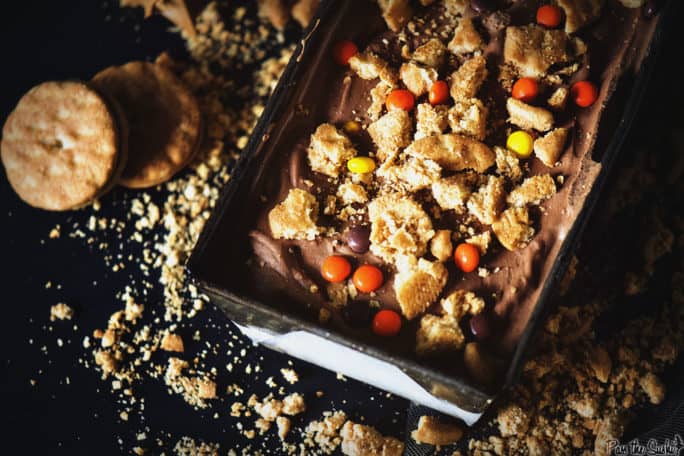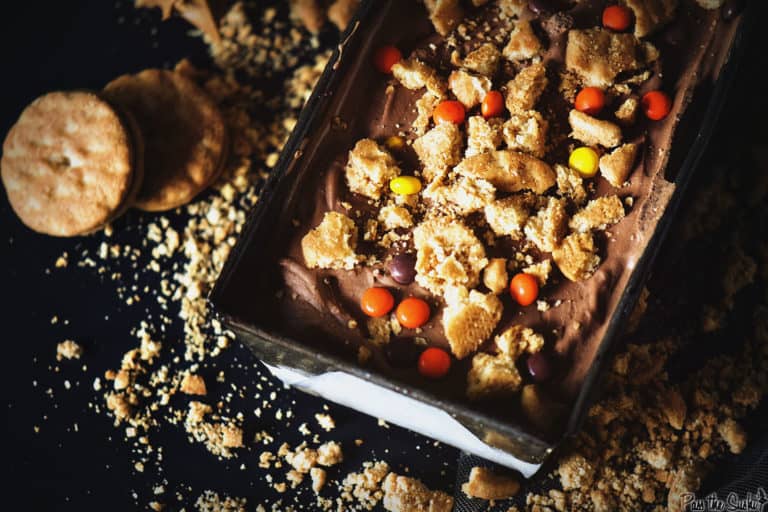 Summer is heating up and my obsession with ice cream is growing (and so are my hips. Oh well). I am not sure what happened. One day I went from, 'meh, I could have a spoonful of ice cream,' to must try all-the-flavors. I think running or riding or maybe just age changed the molecular biology of my tastebuds because I am all about the frozen summer delight that is ice cream lately. And, I love coming up with flavors at home. Ice cream is amazeballs, no doubt, but it seems like it can be quite pricey when you are out and about. Now, half and half, heavy cream, that isn't exactly cheap but look at the volume to cost ratio here. Homemade is totally the way to go (unless you have got to try that new gelato shack or brand at the market with the fancy organic flavors. Cuz there's like 82 teeny pints taking up space in my freezer for just that reason right now. We'll call it market research.)
With all the creative options and flavors out there, I'm finding that this once mint chocolate chip purist has a love for almost all the flavors. Problem is, at first they are all good. Last week I tried an Irish Cream gelato. First few bites, heaven. Then it snuck up on me… and the flavor was just too heavy to enjoy. Unlike in Peru where I had an amazing stracciatella – as simple as that is – and it was heaven through and through.  Live and learn.
What has been your best ice cream find lately? One flavor you will never turn down? Or the worst ice cream experiment you have sampled?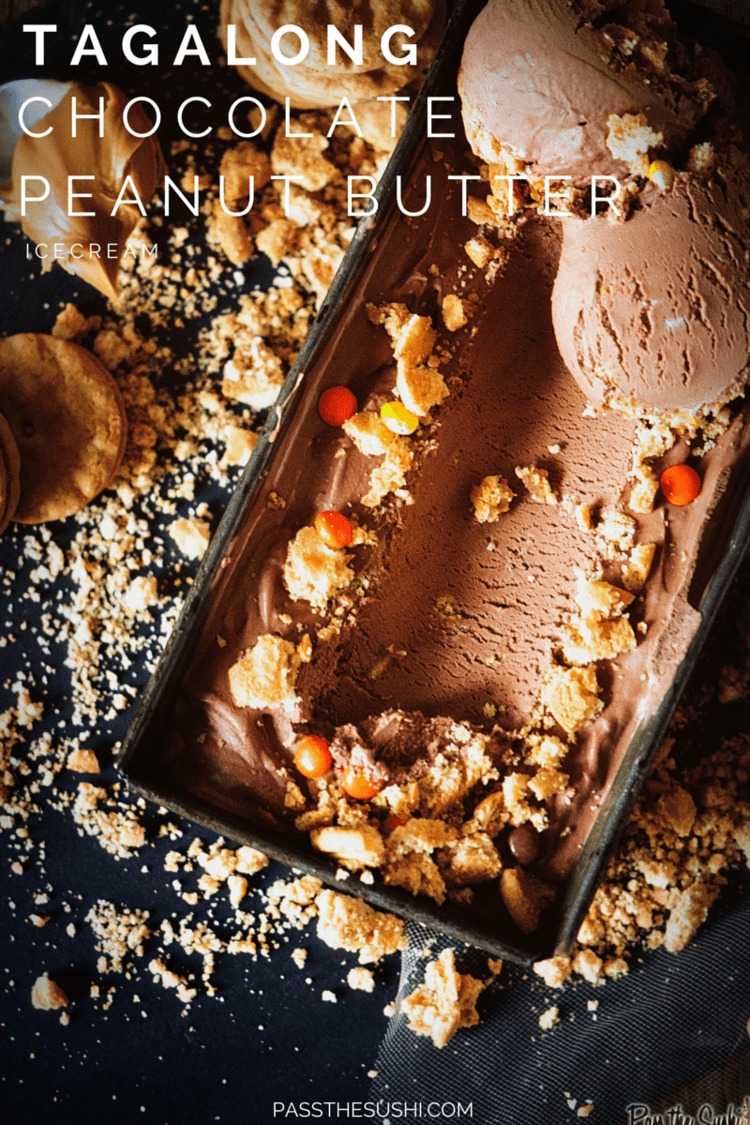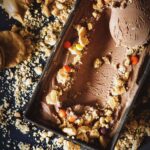 Tagalong Chocolate-Peanut Butter Ice Cream
Ingredients
For the ice cream
2

cups

half and half

1/4

cup

cocoa powder

1/2

cup

sugar

pinch

of salt

1/2

cup

smooth peanut butter
For the swirl
6 to 8

Peanut butter sandwich cookies

crumbled

1/4

cup

mini peanut butter candies
Instructions
Whisk the half and half, cocoa powder, sugar, and salt in a large saucepan. Bring to a boil over medium-high heat. Immediately remove from heat and whisk in the peanut butter until smooth and completely incorporated.

Spoon the mixture into a large resealable container and allow to cool in the refrigerator completely (about 4 hours). Meanwhile, dream of all the things you can do with this amazing homemade ice cream.

When fully chilled, churn the ice cream in your ice cream maker according to the manufacturer's directions. Add the peanut butter cookies and mini peanut butter candies just a few minutes before the ice cream is fully set.

Spoon into a container. I topped with some bonus cookie and candy bits. Cover and allow to set in the freezer over night (8 hours). Grab a spoon and enjoy.