Last night was my first ever holiday party. I didn't take the time this summer to throw my normal pool party so I figured why not cram everyone into our house with not nearly enough chairs or space and just make things awkward for everyone. Cozy right?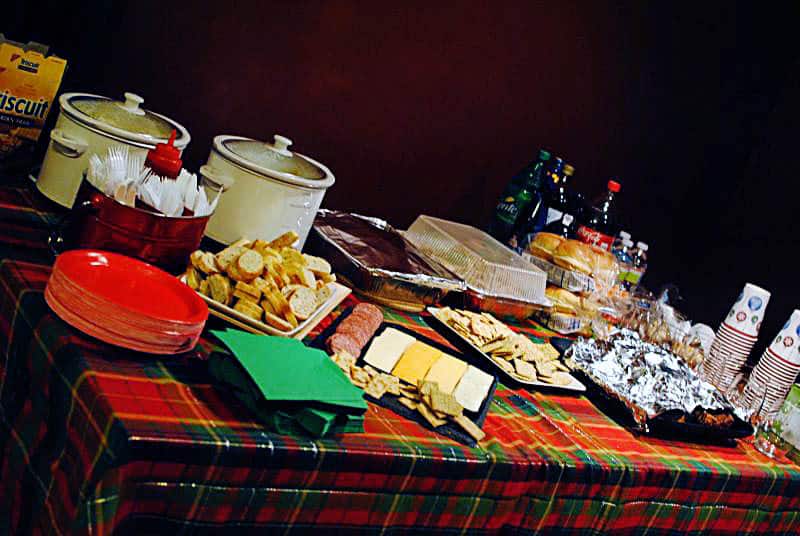 The guests were a mix of my customers, friends, family, co-workers, ex-coworkers and a random dude who was rooting for the wrong team based on his baseball cap. It was the widest group of dietary needs I have ever had to keep in mind as well but I think I succeeded in having a little something for everyone.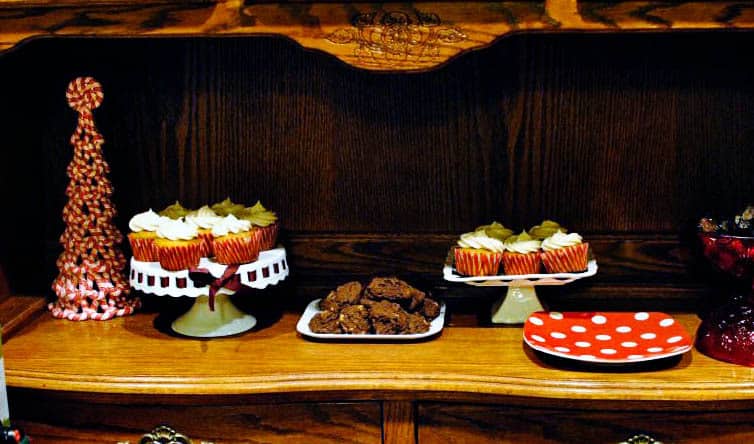 The spread:
Cheese and sausage tray
Seafood dip
Spinach and artichoke dip
Chicken and avocado egg rolls
Smoked pulled pork
Vegetarian lasagna
Stuffed mushrooms
Oreo truffles
Cookie dough truffles
Pumpkin spice cupcakes
Pecan chocolate fudge
Butterfinger cookies
Local wines
& Tons of seasonal beer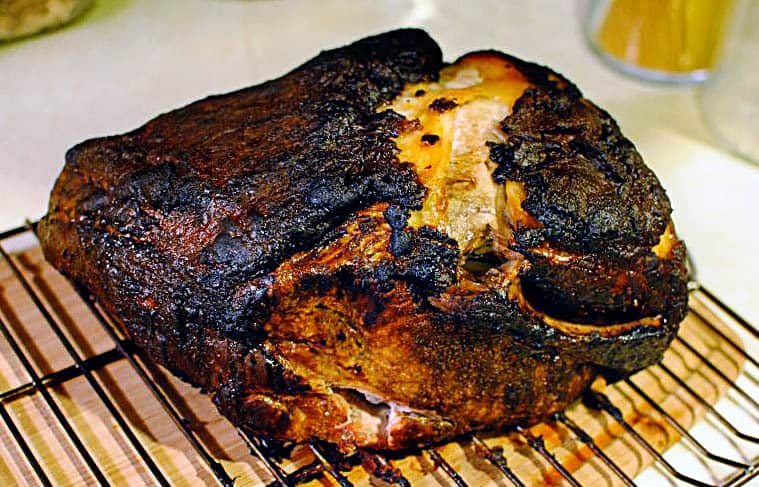 Butterfinger Peanut Butter Chip Fudge Cookies

From The Cookie Photographer Laura Flowers

Ingredients:


1 cup (2 sticks) unsalted butter, softened slightly
1 1/2 cups sugar
1/4 teaspoon salt
2 eggs
1 tablespoon vanilla extract
2/3 cup cocoa powder
3/4 teaspoon baking soda
2 cups unbleached all-purpose flour
2 Nestle Butterfinger (2.1 ounce) candy bars, roughly chopped
1 cup Reese's Peanut Butter Chips

Preparation:

Preheat oven to 350°F. Line cookie sheets with parchment paper.

In a mixer bowl beat butter, sugar and salt together. Add eggs and vanilla and beat to combine. Add cocoa powder and baking soda and mix. Add flour a cup at a time just until incorporated. On low speed mix in candy bar pieces and peanut butter chips.

Scoop with a standard (size 50) cookie scoop onto parchment 2 inches apart. Push back in any candy bar pieces sticking out of the sides.

Bake for 9 to 10 minutes. Cool slightly, then move cookies to a cooling rack.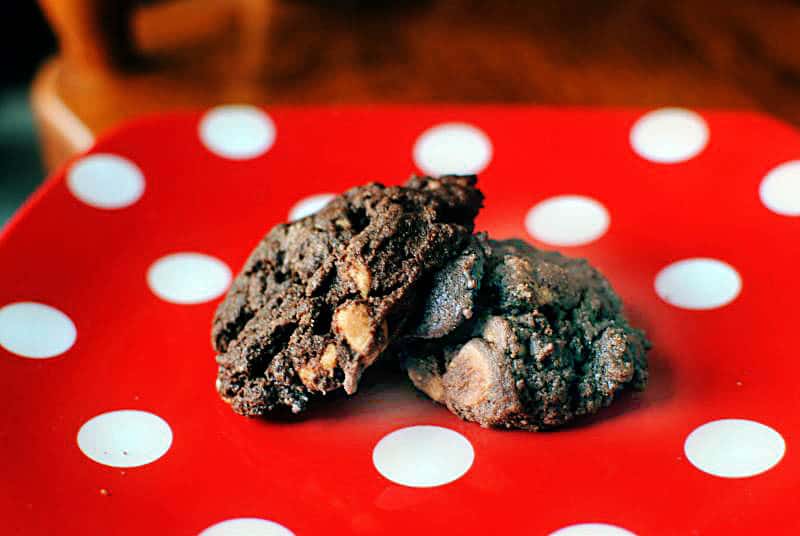 These cookies are super yummy and remind me a lot of a cookie my dad makes every year at the holidays. You will quickly find yourself  munching on more then you planned (especially when they are fresh from the oven) and having trouble saving some for Santa.
Update: This post made it to FoodBuzz Top 9!