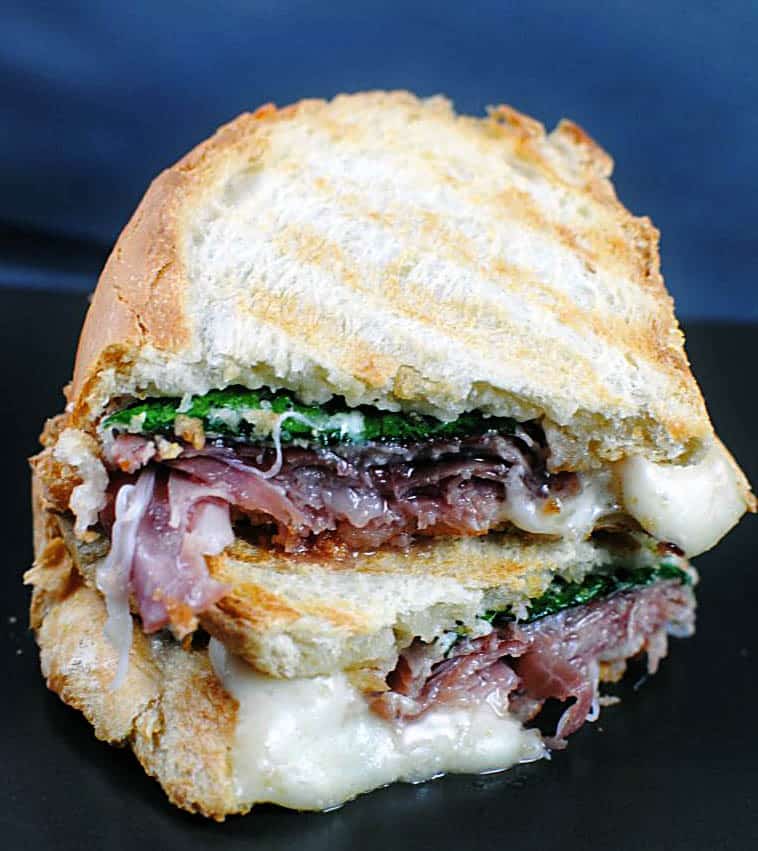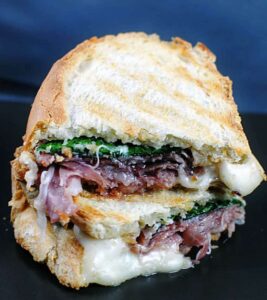 It's another quick dinner fixins post because its 11:18PM as I type this and it's the first time I've sat down for what seems like all day.
Those 4-inch heels weren't such a great idea after all today. It's the holiday season and I work retail, Handsome is frantically trying to raise his grade in class by one point, and did I mention we're having a holiday party on Saturday? You guys are coming over to help clean right?
The tree did finally make its way to the stand tonight but it has to make itself cozy before I can decorate it.
As I type this I realize I'm missing an episode of Top Chef All Stars which is a great way for me to plug the Top Chef Reviews Justin Jones will be writing and posting every Friday here at Pass the Sushi. I know I can trust him for a detailed breakdown of the events that unfold.
How's this for quick dinner fixins?
Prosciutto Panini with Artichoke-Lemon Aioli
From America's Test Kitchen 30 Minute Suppers Winter 2010
Serves 4
Ingredients:
1 (9-ounce) box frozen artichoke hearts, thawed and squeezed dry
½ cup mayonnaise
1 teas grated lemon zest
1 tbs juice from 1 lemon
2 garlic cloves, minced
S&P
8 slices crusty Italian bread
2 cups shredded Italian fontina cheese
½ lb thinly sliced prosciutto
½ head radicchio, cored and sliced thin
Preparation:
Process artichoke hearts, mayonnaise, lemon zest, lemon juice, and garlic in food processor until smooth. Season with salt and pepper.
Spread artichoke mixture evenly on 2 side of each slice of bread. Layer half of cheese on artichoke side of 4 bread slices and top with prosciutto, radicchio, and remaining cheese. Place remaining bread slices, artichoke mixture side down, over cheese.
Heat large nonstick grill pan over medium heat for 2 minute. Place 2 sandwiches in pan and weight with Dutch oven. Cook until golden brown and cheese is melted, 4 to 6 minutes per side. Transfer to wire rack and repeat with remaining sandwiches. Serve.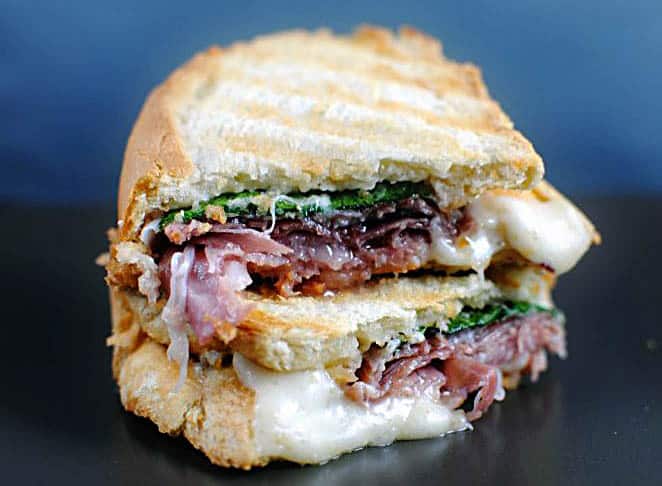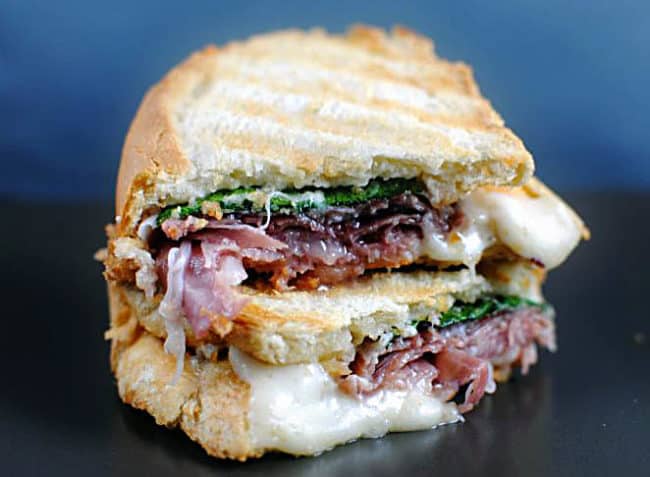 I used my panini press and replaced the radicchio with baby spinach just because it was what we had on hand. The panini's were a bit too salty for my taste (duh, it's a Prosciutto Panini) but Handsome seemed to enjoy them and my cat licked the magazine page clean so it must be alright.
The online campus for Handsome's class always makes my wireless internet crash. Does anyone else have this problem or does my computer just hate math that much?