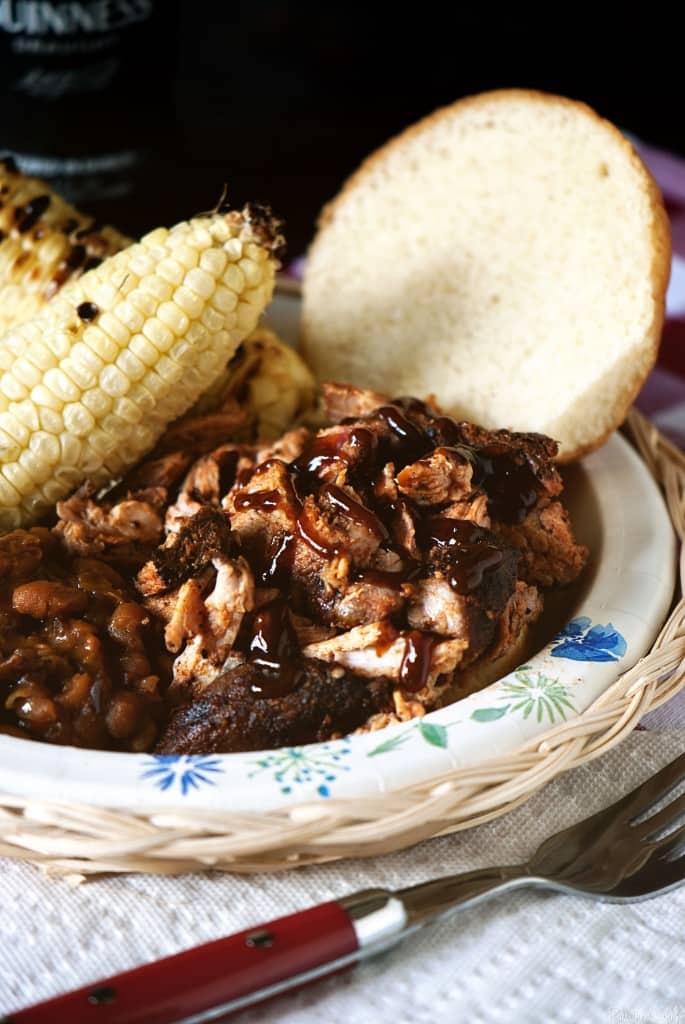 Barbecue brings out the best of us. The family gathers around outside while the smell of smoldering wood or charcoal lingers in the air. Finally the feast is ready and the hungry group becomes primal for a moment and descends upon the food in a silence only broken by satisfied grunts.
It also brings out the worst in people. You know the guy, the guy who wants to stand next to you and tell you exactly how he would be cooking the food. Lucky for you, he isn't Sadly though, I have noticed this same trend on the internet when it comes to barbecue posts. Sure, any post can have a random comment that is a bit uncalled for, but barbecue seems to just bring out the crazies.
I think its great that people are into grilling. It's a passion. I get it. I'm pretty big on the whole meat over open flame myself. But, unless my immediate safety was involved, I wouldn't ever tell another person how to man their grill. I certainly wouldn't pop over to their blog and tell them how the way they prepared a piece of meat I had never tasted was incorrect. But, people do.
So for the barbecue fanatics out their, I see your knowledge and raise you one hell of a smoked pork.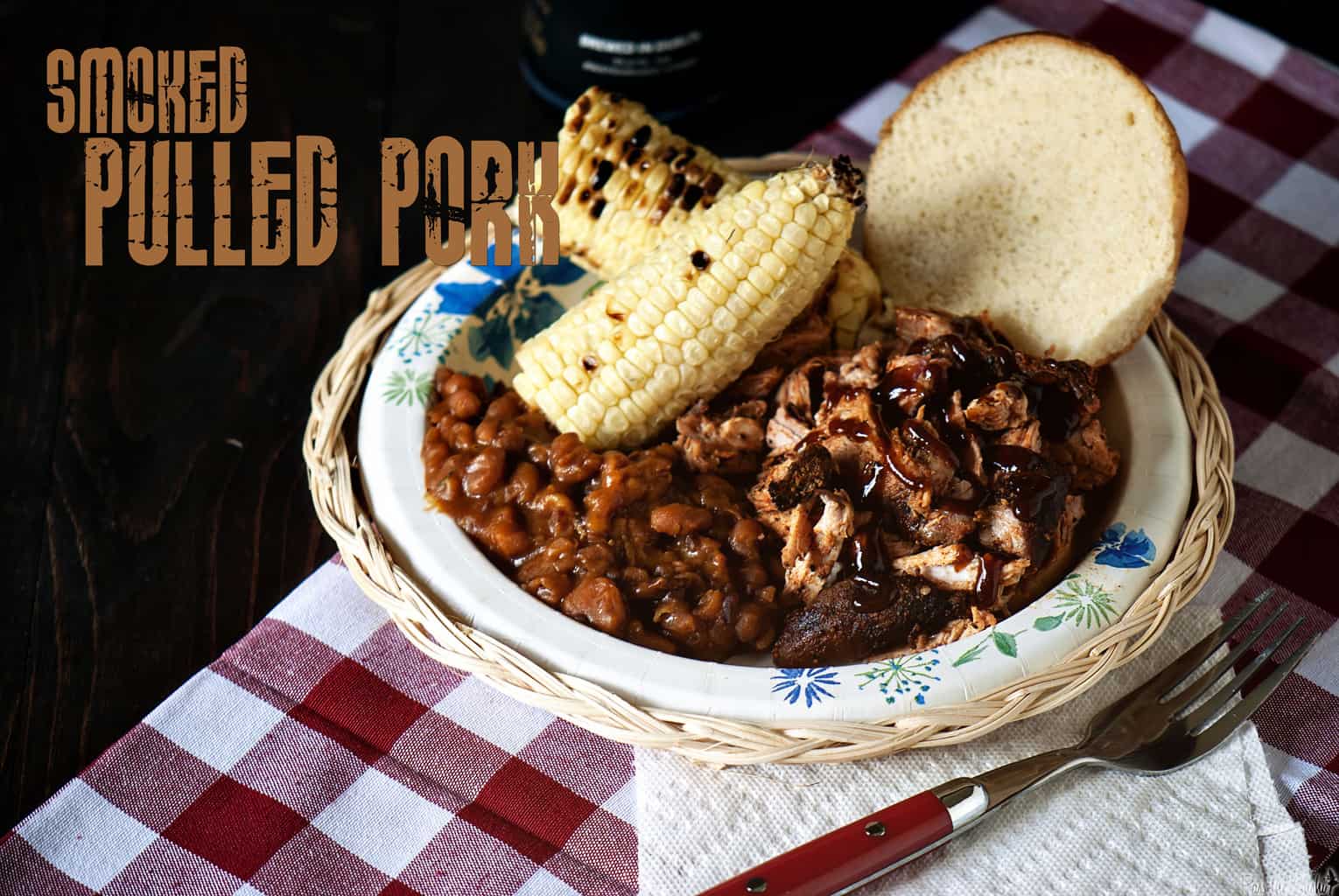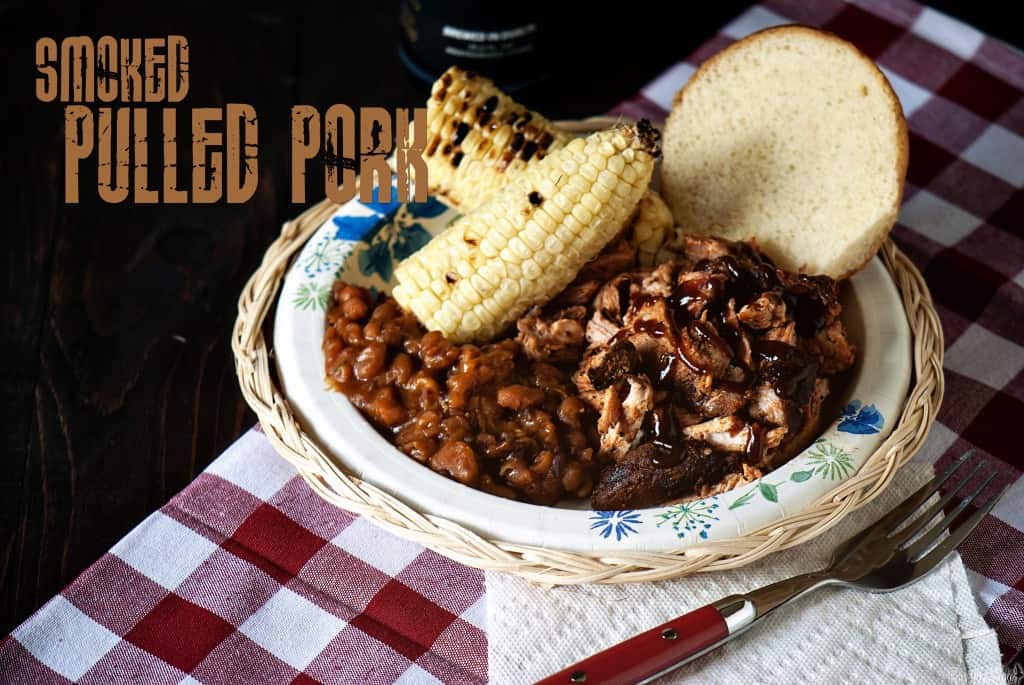 Smoked Pulled Pork
The Renowned Mr. Brown
from Smoke and Spice 
Ingredients:
Southern Succor Rub
6 – 8 lbs Boston butt
Southern Sop
Optional barbecue sauce for serving
Preparation:
The night before you plan to smoke the pork, massage the pork with about half of the rub. Wrap in plastic wrap and store in refrigerator over night.
The next day remove the pork from the fridge 45 minutes before smoking. Coat the pork with more rub.
Prepare the smoker to cook at 200 – 220 degrees F. Place a drip tray filled 1/2 full with water on the lowest rack in the smoker. Raise the rack for the pork as high as you can while still fitting in the pork.
Cook the pork in the smoker 1 1/2 hours per pound or until its falling apart tender. Mop once an hour if smoking in a wood burning pit. Follow instructions for your style smoker for other basting options.
Remove from smoker and tent with aluminium foil for at least 20 minutes. With two forks, shred the pork into bite sized portions removing any bone or fat as needed. Serve over rolls dry or with sauce.
Southern Succor Rub
Ingredients:
1/4 cup ground black pepper
1/4 cup paprika
1/4 cup brown sugar
2 tbs salt
2 teas dry mustard
1 teas cayenne
Preparation:
Combine all ingredients in a small Tupperware bowl.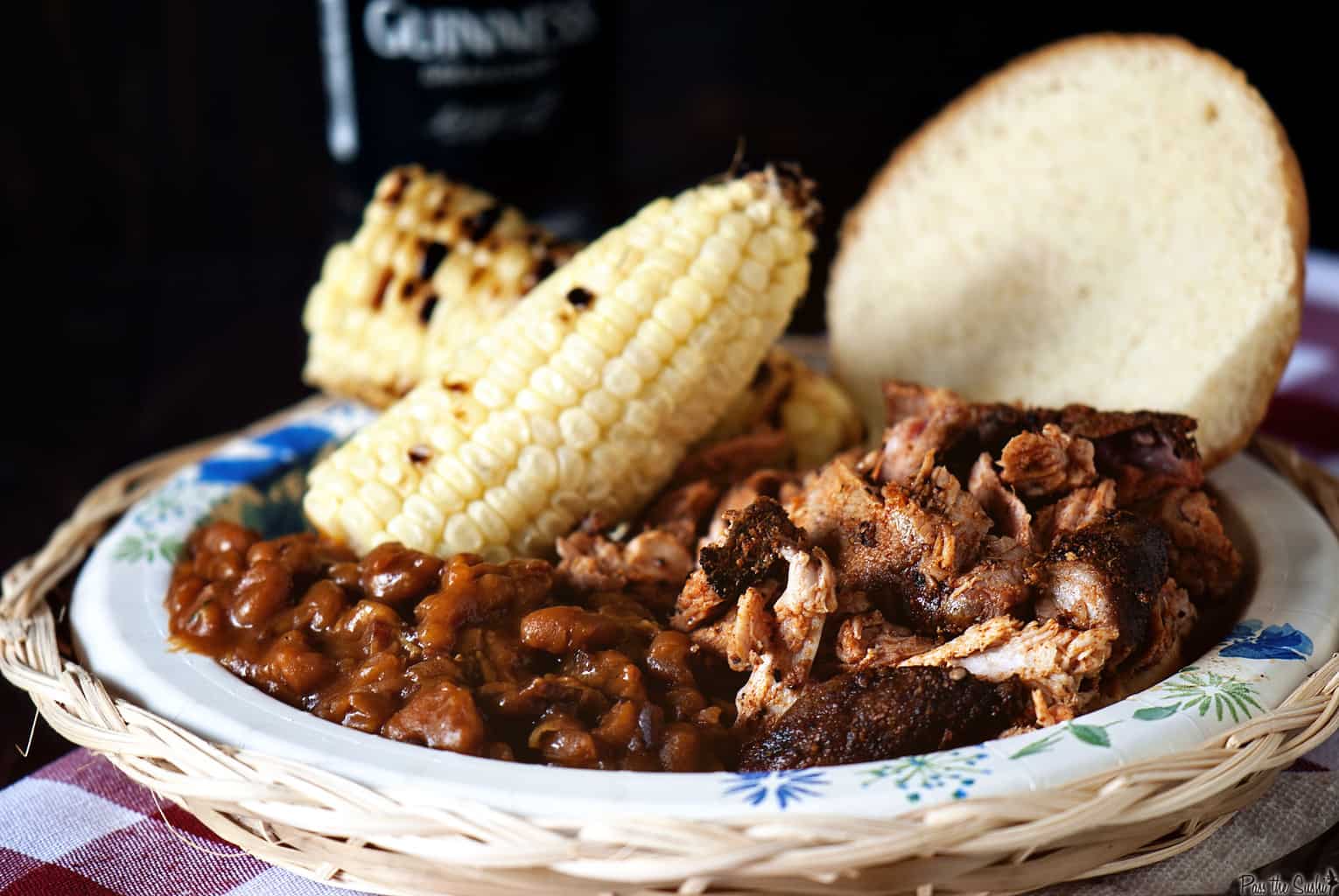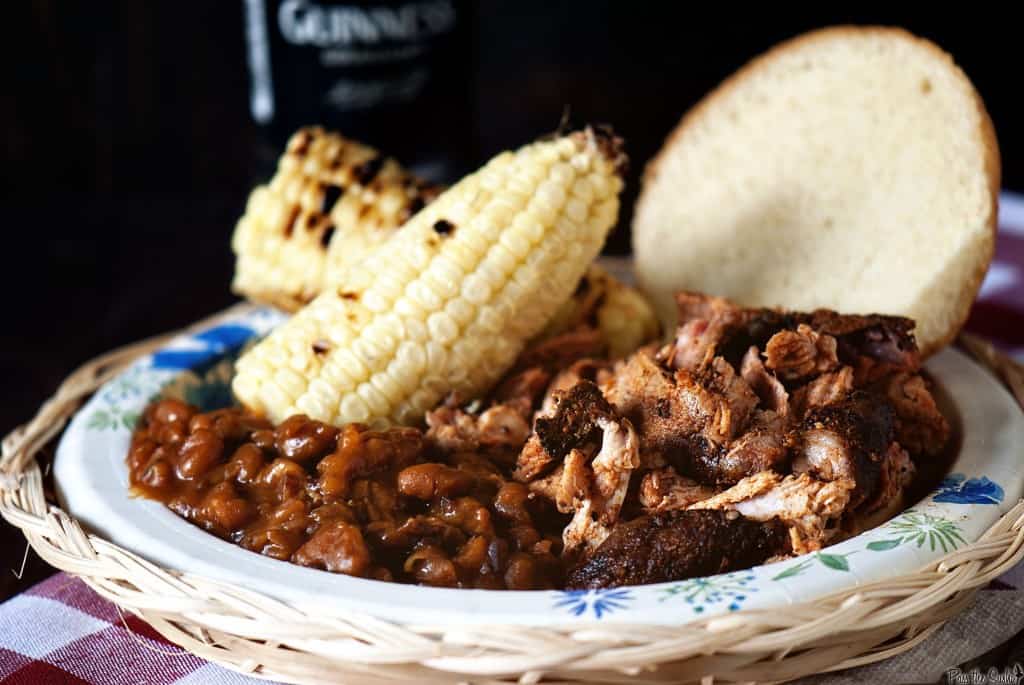 Southern Sop
Ingredients:
Remaining Succor Rub
2 cups cider vinegar
3 tbs black pepper
2 tbs salt
1 tbs Worcestershire sauce
1 tbs paprika
1 tbs cayenne
1 cup water
Ingredients:
Stir together all of the ingredients in a small saucepan over low heat until heated through. Place mix in a spritz bottle or in Tupperware container.