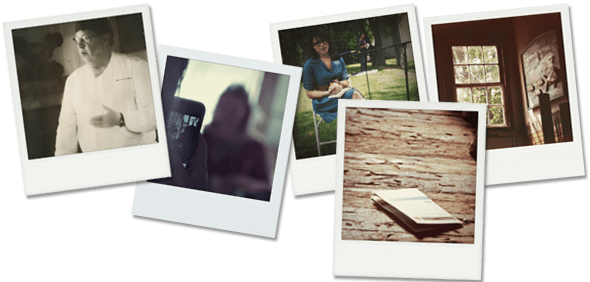 Timing is everything, and I just happened to be in the right place at the right time to score myself  a ticket to the third annual Big Summer Potluck. BSP3 is the kind of foodie event that is a little more grounded from the usual food events and you aren't going to find forums on how to code your site with the best SEO over, or how to snap a photo to be approved on a food site every time. Instead there were several small discussions on things of a more personal nature. How to make it all work for yourself, how exactly does a recipe become your own. The food was amazing (and I loved that lots of people got to bring dishes of their own), the location was beautiful, lush and rustic, and the hosts were amazingly kind. It was really nice to see all of the food bloggers I have spoken too, and some I hadn't met yet and to get to know them. Everyone was friendly and I feel a lot of people let their guard down for the day and took home as much inspiration as they could.
I also happened to be in the right place at the right time to rip the only dress I had with me for the day, you know, the one I was wearing, right across my panty line and down my leg and possibly flash everyone. Cuz, that's how I roll. (You know those moments when you are super happy you chose proper lady undergarments, that was one of them). Luckily, someone had a spare safety-pin and I secured it and tried not to worry too terribly much about it for the rest of the day.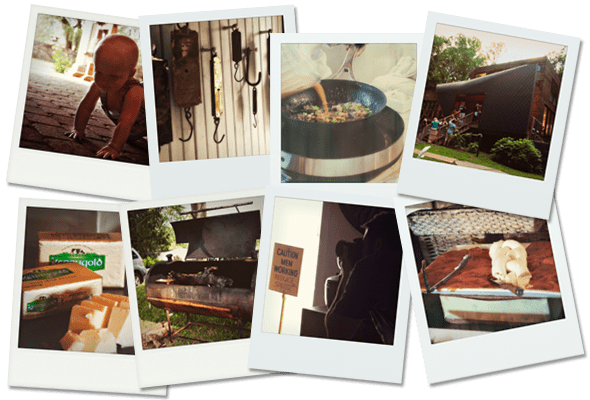 If the timing is right next year, I am not sure I would even pack a camera. I think I would focus on being a little more extroverted and trying to make it a point to speak to everyone at least once. The pictures are nice, but really, it's the people who make this event.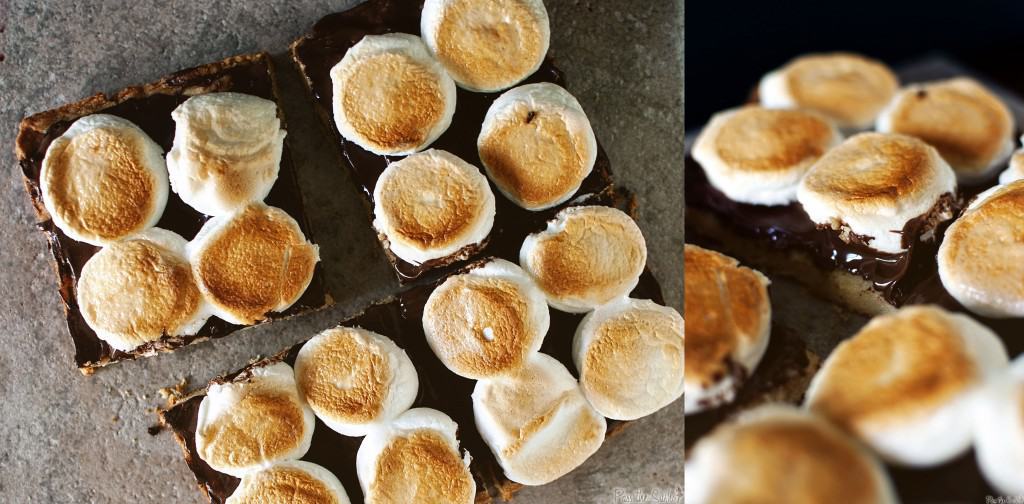 Toasted Marshmallow Squares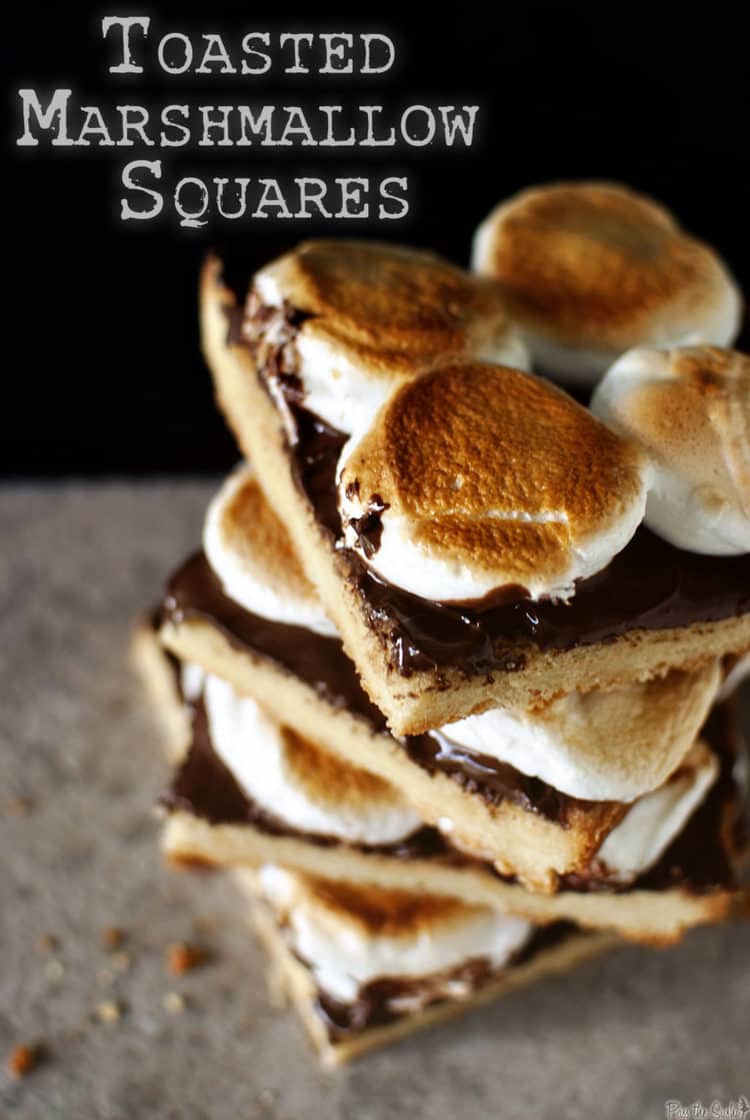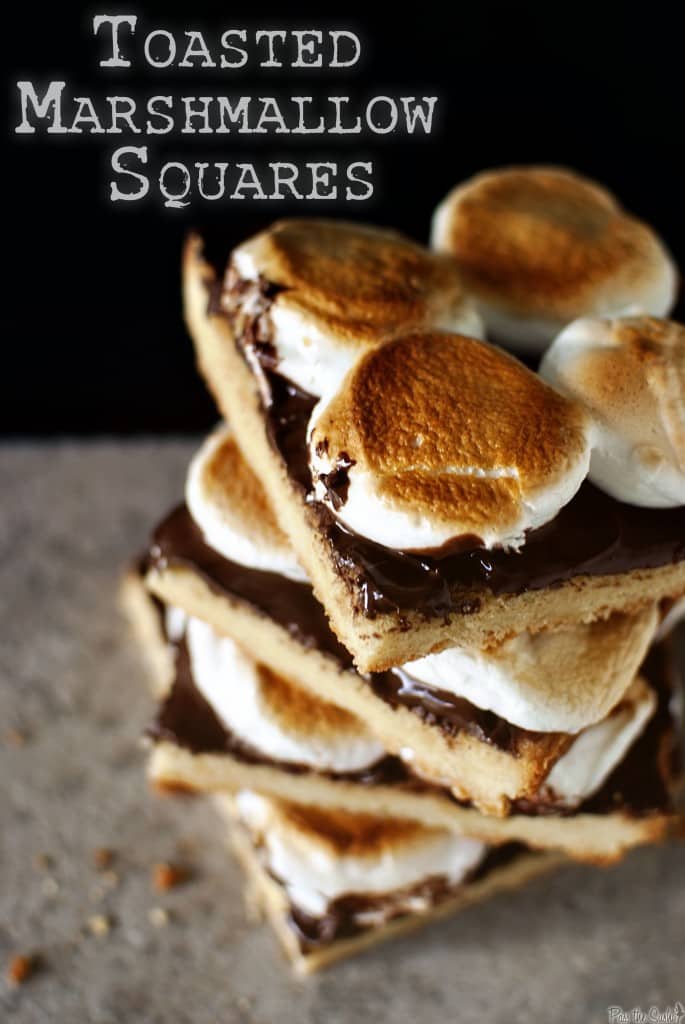 From Joy the Baker @BSP3 & Joy the Baker Cookbook 
Ingredients:
1/2 cup unsalted butter, softened
1/2 cup granulated sugar
1 teas vanilla extract
1 large egg yolk
1 cup plus 2 tbs flour, plus more for pressing dough into pan
1/4 teas salt
1/2 cup Nutella
16 regular size marshmallows
Preparation:
Preheat the oven to 350 degrees F and line an 8×8 square baking dish with parchment paper. Grease pan, then lightly flour, knocking out any excess, and set aside.
In the bowl of your mixer, cream the butter and sugar until light and fluffy, about 3 minutes. Scrape down the sides, add the egg yolk and vanilla. Mix until incorporated. Gently add in the flour in two batches. Mix on low until completely incorporated. Dough may be a little crumbly, its ok.
Pour batter into prepared baking dish and sprinkle with a tiny bit of flour. Flour your fingertips to prevent sticking and press the dough evenly into the pan.
Bake for 20-24 minutes until golden brown. Leave the oven on. This is the only bake for the crust so make sure its done. Cool for 20 minutes on a wire rack before proceeding.
After the crust has cooled and is safe to handle, remove from pan and discard parchment paper. Place crust on a clean baking tray. With a butter knife or offset spatula, smooth the Nutalla over the crust. Top with the marshmallows. Place in the oven for about 4 minutes, or until marshmallows have just softened. Using the back of a spoon, press gently on each marshmallow to flatten it a bit.
Set the oven to broil and put the marshmallows into the oven leaving the door cracked. Watch carefully for the marshmallows to toast. Remove once they are toasted, being careful not to let them burn or catch on fire. Campfire memories much?
Remove from oven and allow to cool for 10 minutes before cutting up and serving.