Spiced pumpkin cupcakes are moist pumpkin cake, spiced with the flavors of Fall, then topped with a sweet caramel cream cheese frosting. They're a perfect Thanksgiving dessert.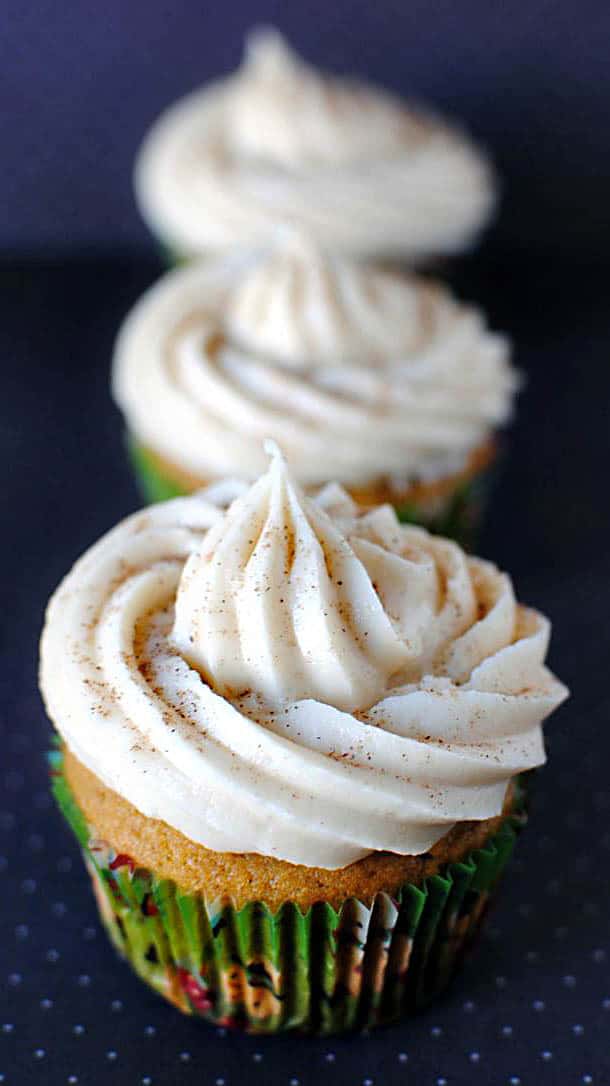 Howdy Cupcakes!
Today is my SiTs day and just in case you don't know what that means, you can check out their
site
– a site dedicated to over 6,000 female bloggers linking up to build up and make each other's site better.
Now lets get back to the food!
Spiced Pumpkin Cupcakes
from the Happy Baker
Ingredients:
1 cup butter, softened
¾ cup brown sugar, packed
¾ cup white sugar
1 ¼ cups fresh roasted pumpkin, pureed
3 eggs
2 ½ cups flour
2 tsp. baking powder
½ tsp. baking soda
1 tsp. salt
2 tsp. cinnamon
¼ tsp. cloves
pinch of nutmeg
½ cup warm milk
Preparation:
Preheat oven to 350*
Line 2 cupcake tins with cupcake liners. Makes 24 cupcakes.
In a large bowl mix together the sugars and butter; mix until light and fluffy. Mix in pumpkin puree until thoroughly combined.
Add the eggs one at a time on low speed of hand mixer; mix until combined.
In a medium sized bowl sift or whisk together the remaining dry ingredients.
Add dry ingredients to the wet mixture. Stir until just combined. Gradually stir in the warm milk.
Spoon into prepared cupcake tins. Bake for 20-22 minutes.
Let cool.
Caramel Cream Cheese Icing & Filling
Ingredients:
½ cup butter, softened
1 8oz. package cream cheese, softened
3 cups powdered sugar
3 tbsp. caramel liqueur
Preparation:
Using a hand mixer; mix the cream cheese and butter together until light & fluffy. Add ½ cup of icing sugar; mix. Add 1 Tbsp. Caramel liqueur; mix. Alternate until you get a smooth and creamy icing.
Fill an icing decorating bag. Using a long round decorating tip insert into the middle of the cupcake and squeeze in icing. Continue filling all the cupcakes. Then ice cupcakes with remaining icing.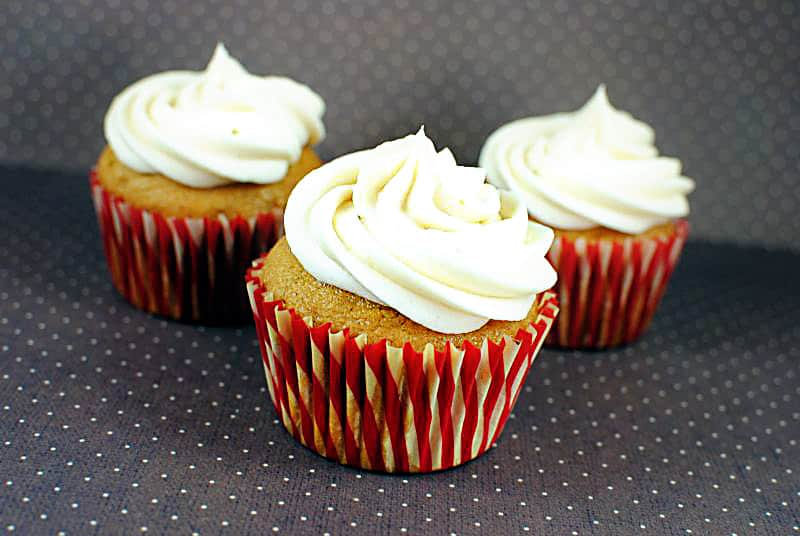 Hope to see some new faces back to check out more food and random ravings from Pass the Sushi!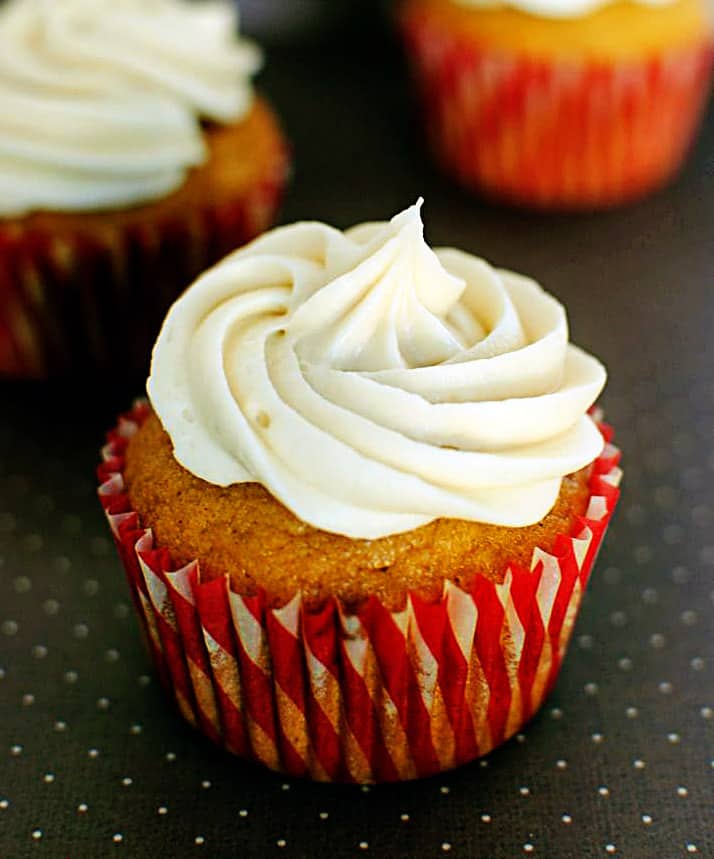 Update:
This pumpkin cupcakes post made the Foodbuzz Top 9!